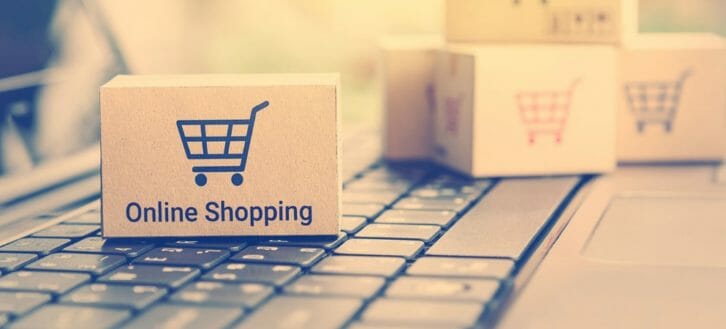 After finding the right niche products, sellers need to make decisions on where to sell those. Currently, they have 2 main options: to sell on big marketplaces (e.g. Amazon, AliExpress,eBay) or to sell on their own ecommerce store.
Sell on marketplaces (Amazon, AliExpress, eBay)
This option comes with some certain advantages as follows:
Start selling easily and quickly: All sellers have to do is just to sign up a seller account on those marketplaces, then do product listings and wait for orders.
Increase sales from a high traffic channel: The chief draw of selling on those marketplaces is the scale of their online presence. Amazon and eBay are home to hundreds of millions of active buyers.
Simple and easy as it may seem, but this option also has some drawbacks that sellers have to take into consideration:
Limited control over business: Marketplaces mainly focus on products, not the sellers. This means that they might restrict the degree to which the sellers can brand their presence, communicate with customers, dictate what items they can and can not sell.
Fierce competition: The number of stores on the platforms is huge, not to mention that many of them are selling the same products.
High fee: Sellers will be charged 10-15% of the value of each order for selling on these big markets.
Sell on your own ecommerce store?
Some significant advantages of selling on their own website are:
Personal branding: Sellers may not see this as a benefit in a short period, but in the long term, when their site has good natural traffic, they will see how wonderful it is.
Full control over business: sellers can customize their own ecommerce store with unique themes, additional dropshipping apps or extensions, manage customer database, up-sell, and cross-sell their products easily.
Lower competition: sellers have no rival on their website, so they can set higher prices for their products.
Low transaction fee: sellers are only charged up to 2% of each order's value plus a small subscription fee.
While selling on their own website brings quite many benefits to sellers, it's important to remember that it can cut both ways.
Time, money, and effort required: Creating a website can be a pain for those who have no idea about coding or have a tight budget. However, that pain can be cured thoroughly if the sellers choose the right dropshipping platform for their business.
Less free traffic: With their own ecommerce store, they'll be responsible for generating traffic through marketing, SEO, and paid ads. It is just not about the high costs involved, the sellers need to be willing to invest in a long-term campaign to promote their brand-new store.
You may be also interested in: