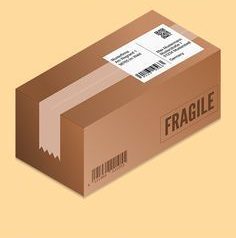 Today there are many dropshipping platforms with one-stop-shop support for merchants, from store setup to sales optimization. Big brands such as Shopify, Magento, and WooCommerce are considered a safe bet among all, given their large customer base.
However, following the crowd is not always the way to go. There is no one-size-fits-all e-commerce solution for every single store, so the dropshipping platform suitable for yours may not fit the others, and vice versa. Therefore, it is highly recommended to evaluate different platforms based on a checklist of criteria and then pick the one that checks the most boxes.
Beginner-friendly setup process
Many sellers have no idea about coding, so starting with those dropshipping platforms which don't require a certain level of technical knowledge is highly recommended. It is best if those platforms offer pre-built dropshipping stores that are already optimized and easy to customize to sellers' preferences.
User-friendly interface
A website is often given 10 seconds on average to convince Internet users to stay. If a website doesn't come with a user-friendly interface and good navigation, they tend to leave instantly.  This is because they often don't want to get lost in a store full of products without finding what they need.
Supplier diversity 
Supplier diversity is an important criterion because it allows sellers to import different types of products to their stores. In addition, it helps them not to get caught in the event of stock-outs of any particular items. Imagine that customers are dying to buy a particular item and it runs out. What a loss!
To check if a dropshipping platform supports multi-vendor management, take a look at its dropshipping fulfillment procedure.
Integrating possibilities
Today, to reach out to customers more effectively and boost sales as much as possible, many sellers try to sell on different channels (e.g. Amazon, Etsy, and eBay) simultaneously. That is known as omnichannel retail.
A good dropshipping platform should integrate the omnichannel retail feature to facilitate the cross-border sales approach of sellers. In addition to the big markets, sellers have to check out if the platform supports sales on social networks (e.g. Facebook, Instagram, and Twitter) because they have a huge number of users and offer ads service. Also, the platform, of course, needs to provide email and live chat channels.
Various payment options
Most platforms support sellers to process and track customer payments, but they might offer different payment options. So, sellers should look for the one that offers a wide range of payment compatibilities, such as card payment, bank transfer, and e-wallet. If their business reaches out to international customers, make sure the platform can handle multiple currencies and currency exchange.
Fees and charges
Sellers who have a tight budget might worry about types of fees while using dropshipping platforms. Commonly, sellers have to pay subscription fees (monthly or annually) and transaction fees (x % of each order's value). In addition, they might be charged for using dropshipping themes and applications to optimize their stores.
You may be also interested in: