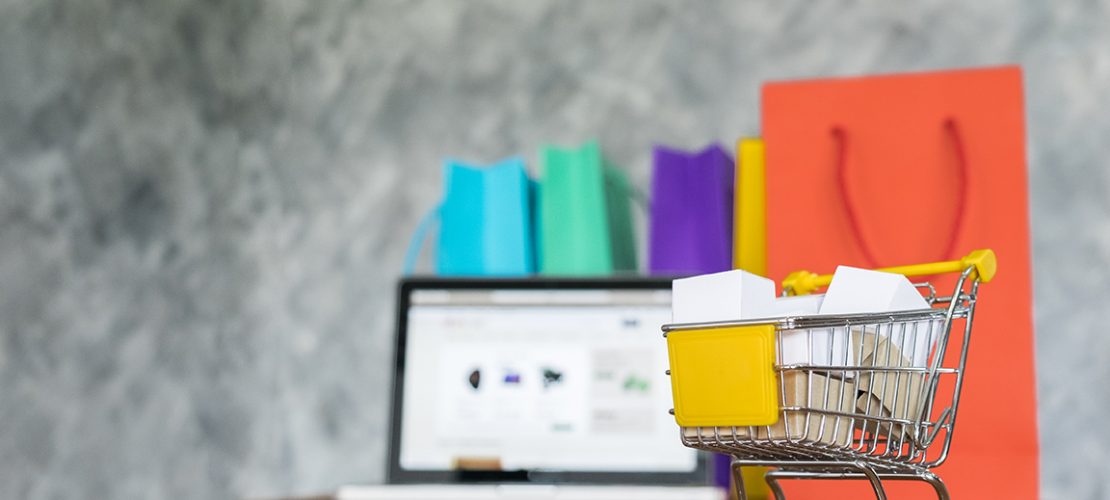 How to Make Your Ecommerce Website Standout from Your Competitors
We all know the fact that the trend of online shopping is raging high in the world. It has taken a huge surge in the last decade, rightly due to the emergence of various ecommerce giants. Today, many people prefer to shop from online stores. It offers them an easy and hassle-free way to get anything from the top brands.
This emergence has encouraged many people to start their own ecommerce stores. Right now, you can find hundreds of ecommerce stores working in the market. Most of these stores offer similar types of products, rightly to cover increasing customers' demands. This builds competition in the market and many stores often fail due to that.
With the passage of time, this competition will rise more in the market as new brands will continuously enter. To survive this challenge, every store must have to think smartly about how to innovate their services. They need to figure out how to stand out from others while offering high-quality products.
This blog will define some key points on how to make any ecommerce store stand out in the market. Using them, you can build a strategy to get continuous traffic flowing into your store. Let's first understand the ever-rising competition of ecommerce stores in the industry.
The Intensifying Ecommerce Competition in the Industry
According to the stats, the global ecommerce market will rise up to $4.89 trillion in 2021. This precisely indicates why you need to make your ecommerce store standout and overcome the competition in the industry.
Today, people have got different store choices available on the web. They know how to compare products and their prices on different platforms within just a few clicks. That is the major reason behind the rising competition between the stores, as it is making the customer retention and profit retention harder for them.

It is now up to the store owners to find out ways to create different types of websites and attract more traffic. They simply do not need to offer more products, but introduce a variety of engaging features to get more customers. That is how they can effectively beat this competition and extract more profits regularly.
Create an outstanding eCommerce website for FREE
Tips to Make Your Ecommerce Store Standout in the Market
Here are some valuable tips that could help your store to stand out in the ever-growing competitive ecommerce market.
Offer Demanding Products with Affordable Prices
This is one of the core points to make any store successful in the market. We know that people are generally attracted to those sites that offer quality products. It is the basic demand of people to shop for those products that are valuable yet affordable in pricing. This is where every store owner must need to focus on, so that his/her ecommerce business can get a more trusted reputation.
The products that stay in demand will generally bring more traffic to the store. The success story of ecommerce giants like Amazon, Alibaba, and more others are quite evident in this regard. These platforms offer various types of products that come into routine usage.
For instance, if you have a grocery website, you must need to offer different types of chocolates in your stock. This can give your store a huge benefit as people from all age groups love having chocolates.
As a business owner, you need to do proper research to figure out the trending and most wanted products. This will give you a better chance to get traffic and leads from the web.
Provide Instructional Videos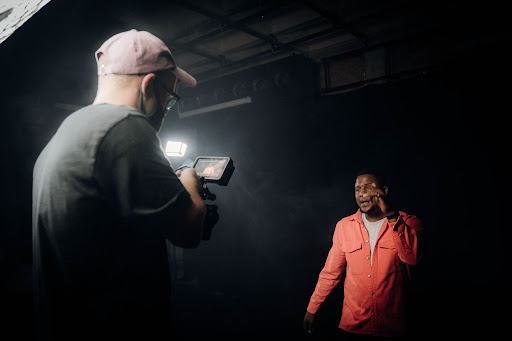 It is also recommended to focus on instructional videos to help people understand the features of any product. A lot of times, people do not know how to choose properly between different products. That is where you need to instruct them about the features and advantages of certain products. It will make them understand why they need such products that can ease up their demands.
The instructional videos should not be much lengthy, as no one likes to watch hour-long videos. It should only be a one-minute video defining the key traits of a product. However, make sure to create them with unique videography, so that they can grab people's attention easily.
Focus on Your Store's Digital Branding
It is also advised to keenly look at your store's digital marketing techniques. All the top ecommerce giants in the world strategize their branding plans according to the targeted audience. They know that this channel has got the potential to quickly extract leads from the internet, especially from social media.
If you are not good at strategizing branding plans, go for the specialized agencies to do the job. They will help you to get traffic from the internet and build a strong presence on social channels. It can be said that ecommerce stores must need to focus on branding strategies, especially when they are competing with different other stores.
Make Your Site Engaging
Besides selling quality products, it is also necessary to make the front-end of your websites engaging. This is also a general concept while building any website. The ecommerce stores are especially recommended to have a creative user interface, so that people can easily relate with them.
Using advanced web technologies, you can make your store's front-end engaging. If you don't have any knowledge about how to build an ecommerce store properly, take a look at different examples given on the web. You can take inspiration from websites like eBay, Walmart, and more others in this regard. They have got a pretty good front-end made according to the latest trends.
Use High Quality Product Photography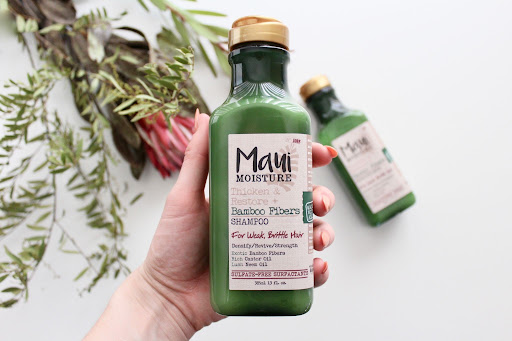 This point is also related to the above one. As a store owner, you need to put high-quality product images on the website. Not only that, but you have to build a complete carousel of each product, showing every angle with perfection. This can be done by hiring a professional photographer who knows how to take product photos for ecommerce sites.
Sometimes, people do not pay attention to this factor and utilize low-quality images. As a result, they do not look very good and attractive to the end-users. Therefore, it is necessary to take product photographs with proper lighting and background. It is a standard thing for ecommerce sites and must be done carefully by professionals.
Think Like Users
The best way to analyze your site is to think like the end-users. This will give you a clear picture of how your website looks for the visitors. You can find out a range of loopholes by going through this practice. Many times, ecommerce companies organize special QA checks from third-party resources. These agencies help them to know about things that are missing in their website, especially from the front-end perspective.
Using this detailed analysis, you can plan the development of your ecommerce site better. You will know about the things that stay in the focus of users, such as attractive banners, loading speed, and more others. Doing a detailed QA check will let you know about these things and how to fix them properly.
Make Website Navigation Easy
The next thing you must need to focus on is the easy navigation of the website. A lot of times, ecommerce stores aren't properly optimized with the right navigational structure. This makes it hard for the visitor to surf on your site and eventually they lose interest in it.
Again, you need to think like visitors here, as it will let you know how to structure every category, filter, page, etc. properly.
You can also take a look at other ecommerce sites how they have structured their platform. The examples of stores like Macy's, Etsy and more others are quite good in this case. These sites are easy to navigate which is why they have a low bounce rate and better traffic ratio. They are smartly built to allow users easily find out different things on the website, as per their desired requirements.
Offer Secure and Easy Checkout Process
Being an ecommerce company, you need to make sure to ease the checkout process. Many times, customers complain due to having a lengthy checkout process. This is something very irritating for them, as nobody wants to wait for minutes to finalize the end process.
Besides making the checkout easy, you must also need to strengthen the security measures of your site. It has become a common issue among the ecommerce stores that must be dealt with smartly. You can take help from top cybersecurity experts to do this job. These guys are quite well-versed in solidifying the security protocols of the website. They make sure to secure every page of your website from getting attacked by hackers. This also enhances the reputation of the website, as people trust more on the secured sites.
Final Words
That concludes our entire blog in which we have discussed how to make ecommerce sites stand out from others in the industry. This is quite an interesting topic and every business owner wants to know about it. The rising competition in the market has led everyone to think about it actively. This is something that needs proper analysis, especially when an ecommerce store is new in the market.
Authorship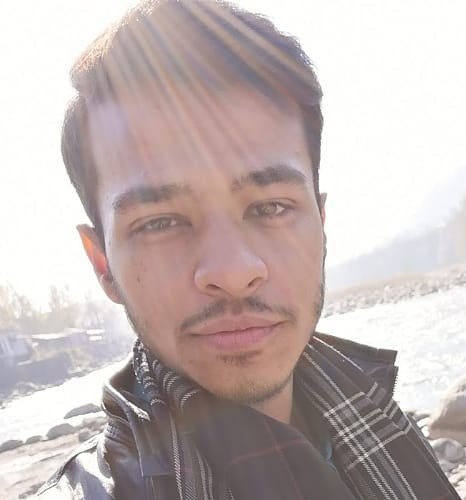 Anas Hassan is a design consultant at leading branding agency Logo Poppin . He has a deep interest in exploring trends of graphic design and digital marketing. Beside this, he is an avid football fan and enjoys an occasional steak dinner.
You might also need this: