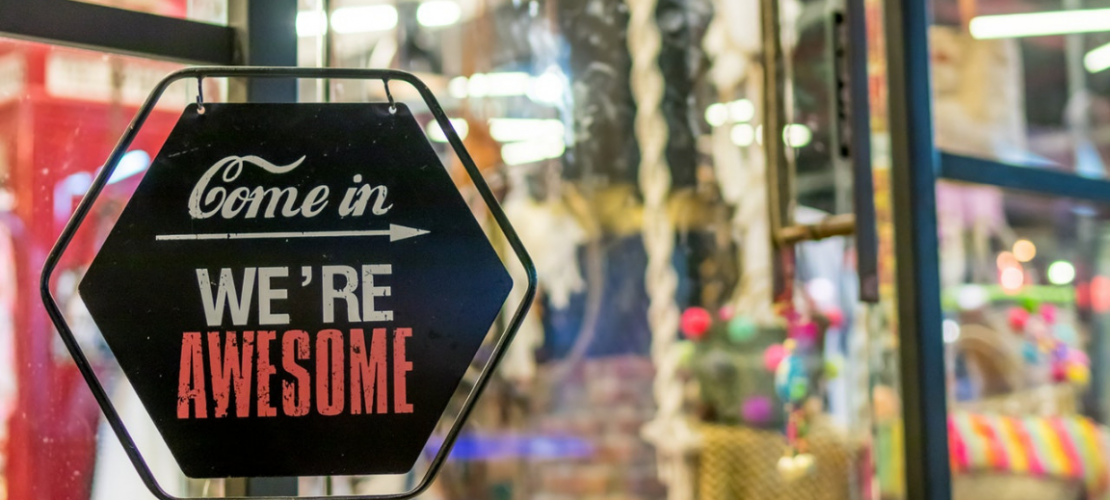 20+ Ways to Drive Traffic to Dropshipping or Print on Demand Stores (Free & Paid)
If you've just started a dropshipping store or a print on demand store, your mind may be filled with thoughts of making the first orders. Hence, you spend hours wandering around online forums and Facebook groups to seek for tips and tricks to sell quickly.
But, in doing so, you end up forgetting the one thing that matters most in any business: TRAFFIC. If you want to get sales, first, you must have visitors who enter their store and show interest in your products. The more people you attract to your store, the more sales (also profit) you'll get. This isn't a secret at all. 
With these in mind, how do you drive traffic?
If you already find ways to get the first sales, you probably know Facebook video ads is a good traffic source. However, while this tactic can be great and have its own advantage, it isn't suitable for ALL types of print on demand or dropshipping business. Consequently, if you still focus on Facebook video ads only, you could waste a lot of time, money, and effort. 
That's why in today's post, we're going to show you the top 22 traffic sources for dropshipping and print on demand stores. We'll explain how each of them works and how you can apply them to grow visitors.
---
Looking to kickstart your dropshipping business in 2021 yet not sure how to start? This free ebook is here to help you out. It's got step-by-step guidance, valuable advice from successful dropshippers, and our data-backed tips and tricks. The ultimate dropshipping guide has everything you need, and nothing you don't.
---
Let's get it on.
Free traffic sources for dropshippers who like SEO
If you don't want to pay for traffic, SEO is a good choice. By optimizing your store for search engines like Google, you can drive a huge amount of FREE traffic.  
1. Optimize your site for search 
When it comes to driving traffic using SEO, the first thing you need to zero in on is your site, especially your product descriptions and images. Once you optimize those elements, when someone searches for a product, your product could rank number 1 on search result pages.
To get your product page displayed on the first page like this, follow these techniques:
#1 Optimize product descriptions
When writing product descriptions, you have two options. First, simply list the features and peculiarities of each particular product. Second, add relevant keywords to the product description to make it informative and SEO-friendly. If you are optimizing your store for SEO, you should go with the latter. 
When we say keywords, we don't just mean short tail keywords – we are talking long tail ones, too. It's because there are hundreds, if not thousands of other dropshipping and/or print on demand stores that focus on the same niche as you. And, they're all trying to rank for the same keywords. Hence, if you make use of long tail keywords, you can capture many previously-untapped customers. Take "animal costumes" as an example.
Organic visitors don't only search for "animal costumes". They are also using other word queries like "animal costumes diy", "animal costumes for kids", or a bunch of other keywords that you may not even know you are targeting. This is the beauty of long tail keywords. 
To find such these keywords, you can work with Google Keyword Planner or brainstorm a keyword list on your own. Then, check which keywords have weak rankings and add them to your product description. 
#2 Optimize product images
When you take an image from AliExpress and make it as your product image, it commonly has a weird name, lacks alt tags, and has an inappropriate size. Some dropshippers ignore this while others try to optimize them for SEO. If you fall into the latter group, you come to the point. 
Image optimization is crucial to create dropshipping website or print on demand business. Once you master it, you can not only get your product images to rank on Google but also reduce site load time which leads to better user experience. 
Use plain language and descriptive words for your image names. Remember to add some relevant long tail keywords as said above.
Optimize alt attributes carefully.
Choose image dimensions and product angles wisely.
Reduce the file size of images.
2. Encourage reviews and comments
How do we know customer reviews and comments can improve SEO? 
First and foremost, when your customers leave a review or comment on your store, they provide your site with fresh, relevant user-generated content (UGC). This shows Google that your site isn't only active, but you aren't just talking to your customers, but they are also talking with you and about you. 
Added to that, customer reviews and comments help organically build up long tail keywords or specific phrases that have low competition but high search intent. For instance, you may have optimized for "natural moisturizer", but you're facing a great deal of competition for this keyword that makes it hard to rank high. Meanwhile, "natural moisturizer that won't clog pores" may have much less competition and be searched by shoppers with a specific intent to find and buy this product. Your customers, by posting what they love about your product, can give insight into how your organic visitors really talks and what they search for. 
To get more customer reviews and comments on your product, try these:
Add some call to action buttons for customers to leave a review on your store. 
Make your review process easy and make it mobile.
Give your customers something valuable in exchange for reviews and comments. 
3. Write and update blog posts
Starting and running a blog is a tough task, but it can pay off in the long run. By writing blog posts, you can give your customers a useful piece of information about benefits, tips and tricks to use your products better. Besides, it helps increase the chances of visitors stumbling upon your blog when searching something on Google. If they get curious about your blog contents, they may also take a look at your store, and that's exactly what you want. 
Furthermore, if you have high-quality articles in your blog, you can share them on your social media accounts or on industry-specific communities. This way, you'll reach a large audience of potential buyers who can comment on your posts and want to visit your store.
When you run a blog in your store, remember:
Make a checklist for all the important elements that must be featured in every article. For example, relevant long-tail keywords, links to product/collection/other pages on your store, etc. 
Update high-traffic articles regularly. Change the year if it's mentioned in the blog and rewrite factual information if it gets irrelevant. In terms of writing blogs for SEO, outdated articles can't bring much traffic. 
Note: It takes time to see any results. But if you do correctly and have enough patience, you can open a "floodway" of free traffic to your store and use it as your advantage over your competitors. This is why SEO is so powerful. 
Traffic sources for dropshippers who like ads
Discover three popular ads campaigns and ways to apply them to advertise your store. 
4. Run Facebook video ads
As mentioned at the beginning of this article, running Facebook video ads can help drive a lot of traffic to your store. It can't help but say that this is one of the best traffic sources for almost all dropshipping or print on demand stores.
What's even better about Facebook video ads is that you can target the EXACT type of people you want to promote your ad to. In addition, you can retarget your video viewers based on the percentage of the video watched. Then, use those audiences to create a sales funnel and convert them into hot traffic, and subsequently into customers. 
To boost the performance of your Facebook video ad campaigns, remember to use how-to videos and tie UGC into them. For more details about this, refer to Effective User-generated Content Strategies to Boost Sales for Your Dropshipping Store.  
5. Run Instagram ads
It's great to create an Instagram page for your dropshipping or print on demand store. Once you sign up for an Instagram account, you have so many ways to grow followers and promote your store. For example, you can use hashtags, create Instagram stories, do giveaways, run contests, partner with influencers, etc. But no matter whatever you try, your Instagram posts probably still receive a few likes and comments. If this is the case, it's time to think about running Instagram ads. 
On Instagram, you can run photo ads, video ads, carousel ads, slideshow ads, and stories ads. The more important thing is that you can select from unique CTA buttons to cater your ads to better fit the target audience. This is useful to link to your store from which your followers can shop for your product directly. 
Note: If you want to run Instagram ads, you need to switch to an Instagram business account.
6. Don't forget Google Ads
Besides Facebook video ads and Instagram ads, you can try Google Ads to increase traffic to your store. Running these ads, you only have to pay for your ad when someone clicks on it, views your videos or calls your business. 
Basically, there are two main types of Google Ads advertising:
Display advertising: Google puts ads next to content on websites.
Search advertising: Ads that show up when you search for specific keywords. These are usually the most effective since they are extremely targeted.
You can choose either of these types to start an ad campaign, depending on your budget and goals. 
Traffic sources for dropshippers who like writing
You have many ways to make use of your writing talent to promote your store. The following are some of the best: 
7. Answer questions on Quora 
Today, Quora has more than 100 million unique monthly visitors, and this number is continually growing.
Generally, there are three huge advantages to using Quora. First, you can use it to do branding for your store. Second, it can become a traffic-driving machine for your blog. Third, anyone can do it, no coding or technical knowledge required (absolutely!).
If you are a dropshipping or print on demand store owner, consider these to start the engine on your Quora traffic machine:
Create a traffic-optimized profile. Your bio is the "headline" that appears immediately below your name in your Quora profile. A part of it will be also visible every time you answer a question. This is a good chance to display little personal branding. 
Follow relevant users, thought leaders, and topics. Use Quora Search to find people who often ask questions or give answers about your product, and then follow them. Also, you should follow topics which are related to your store niche. 
Go hunting for "big game" questions. Since you're new to dropshipping or print on demand business, you need to apply a smart tactic to promote your store. Find the answers that are attracting the most views and upvotes within your topic of interest. Then, write your own answer in detail. This way, you'll likely get a thousand views on your first attempt. 
8. Comment on other websites 
Go to other websites inside your niche, then start commenting on their articles. It's as simple as that. However, don't just type something like "Nice article" and expect people to visit your store. To get the real results, you should make sure your comments have real value. 
Why does this work? It's because there are many case studies about people who can generate thousands of pageviews in just a few months. Need evidence? Read this article from Sujan Patel, and you'll see he got 2492 visits and 513 leads for just over 20 hours work commenting on blogs. Such a good job! 
"What I noticed is that if I wrote a comment within the first hour of the post being published and my comment was higher on the page, it drove more traffic."

Neil Patel
So, how to find the right post or the right site to comment on? Here are some ways to help you out:
Type what you're looking for on Google. Then, go to blog posts that you might be interested in. For example, search for "how to use posture corrector", and you'll see a bunch of blog posts related to it.
Use DropMyLink to find the relevant blog and build links quickly. 
Use online tools like SemRush and Ahref to analyze your competitors' backlink, and then learn from them. 
Make use of Pinterest to find relevant niche blogs effectively. 
9. Go on forums 
"I try to join in as many discussions as I can and that forum has a thread about "what jewelry are you wearing today" which is an ideal place to post photos of your jewelry you're wearing (use your phone and snap a couple of photos each day and post them). Some forums have paid sections where you can join as a designer/artisan/retailer to discuss and promote your products." 

True Talon
Such a smart strategy! You can do this, too. 
A lot of niches have their own forums. By joining these forums, you can educate people inside your niche and make yourself known. 
It's easy to join forums. You don't need to be a great writer or an expert in your niche in order to share your thoughts. However, before creating any post on forums, keep in mind the following:
Every forum has its own rules that oblige all members to follow. If you want to stay longer on a forum, abide by the rules. 
Get to know exactly what you can and can't write in a particular community. 
Provide value first. The more help you are to people, the quicker you'll gain recognition, and the sooner you'll become a reputable member. As a result, your business also gets more trust. 
Add your store link to your forum signature. Visitors of the forum or other forum members who like what you share could visit your store to find out more about you.
For example, if you just launched a wedding accessory dropshipping store, you can join a wedding forum to help out new brides. When someone asks for wedding favor ideas, you can refer him/her back to your site. 
10. Post your store to Reddit
If you've never used Reddit before, this platform probably looks like nonsense to you. But like Quora, Reddit is a great source to drive a huge amount of traffic to your store. 
As of March 2019, Reddit has about 542 million monthly visitors. Most of its users are based in the US, Canada, and the UK. On Reddit, you can submit store links that are relevant to each specific community. You can also submit text posts as your own original content, which is good to drive quality traffic to your store. 
In a word, you have two options to grow traffic from Reddit:
Advertise your products. Reddit allows you to buy ad space in the sponsored links section on the site. 
Create something creative, friendly, and smart to share with others. For example, if you are selling leggings, you might create a post on how to wear leggings under a dress, with a few helpful links to drive traffic to your store. 
Traffic sources for dropshippers who like videos
If you enjoy creating videos and have enough resources to make them on a regular basis, don't miss out the opportunity to use those videos as a powerful traffic driver. 
11. Create a YouTube channel 
Starting a YouTube channel is a great way to build a brand around your dropshipping or POD store. By making use of this biggest video sharing service, you can draw more engagement to your store, and at the same time, get free traffic. 
What kind of content can you create for your channel? Here are some best ideas:
#1 Customer testimonials
Using customer testimonials in the form of videos, viewers can know real people who are already your customers, listen to what they share, and see your products in "real" life rather than just reading descriptions and looking at images. Therefore, they can get more trust in your brand and feel encouraged to buy your products. 
To create a customer testimonial video, you can ask your past customers to make a video of themselves talking about the product they bought from you and why they like it. Don't forget to give them something in return for this and ask them for permission before you use their video. 
#2 Product reviews
A great way to spark some interest in your products is to make a video of it while you review it. This way, you can link back to that product in your YouTube video description. Here is a good example from Beadaholique. 
#3 Educational videos
You can use educational videos to educate people inside your niche. For example, if you're selling bracelets, you can share weaving and wrapping techniques, like Beadaholique did. 
Your target audience may love these videos, and once they find them helpful, they'll follow you on YouTube to get more and may come to your store later on!  
12. Place your videos on other platforms 
There are a lot of other alternative video platforms that can help you attract thousands of viewers as well. For example, you can place your video on Dailymotion, Vimeo or even 9GAG TV. These are good places to promote your product and increase brand awareness. 
Additionally, don't forget to share your videos on social networks. But, instead of just sharing a YouTube link, it's better to upload them on your selected platform directly. Create only a video, and then you can promote it on several platforms. 
13. Follow similar channels 
Sound like a super simple strategy, but it's efficient! All you need to do is to find YouTube or Vimeo channels that are connected to the products you're selling in your store, or to the whole business niche. The more "visible" and active you become in this specific niche, the more likely you get to attract attention to your own channel. 
A quick note is that your own account should look reliable and make it clear who you are and what your business is all about. Check if you have your store links featured in the About section and pay attention to your video's descriptions. 
14. Leave valuable comments 
Recall from the tip 2 and 8, comments are valuable when it comes to driving traffic. You should pay much attention to them even when you work on videos. 
Every time you discover a visually appealing and helpful video that is about some issues you're solving with your products, leave a comment to thank the author for the video and to share your personal opinion on the subject. Once other audience finds your comment valuable, they could go to your channel to learn more about you. 
Traffic sources for social media fans
If you type "use social media to drive traffic" to Google search box, you'll get about 210 million results. This means many people are searching for it every day, and as a dropshipping store owner, you shouldn't ignore it. 
15. Update content regularly
To retain customer interest, you should post something consistently and regularly. Your goal is to make high-quality posts that give your followers promotion offers and encourage them to visit your store, and eventually, to make a purchase. This is always good!
16. Hold contests
Everyone likes free stuff and winning something. Therefore, they are willing to join if they know there is any contest available. 
In fact, running a contest gives you, as an online store owner, a lot of benefits. For example, contests are the way to bring traffic to your social media channels and give a boost to followers to join. At the same time, contests help your page stand out online, which contributes to your brand awareness. 
When running a contest, you should mind these:
Which platform do you want to hold the contest? Generally, you can run it on Facebook, Instagram or several platforms simultaneously if you want.
What is the prize? Just give way anything as long as it brings real value to your audience. It can be a coupon, discount, or a product sample.
 What's required of participants? Do your participants need to meet any requirement? 
17. Leverage Pinterest
In a word, Pinterest lets you save pins that include links, descriptions, and images onto different boards for later use. You can use this platform to promote your store on the cheap.  
If you still have doubts about how Pinterest can help drive traffic, the below statistics may help:
39% of pinners (who save pins on Pinterest) are likely to shop more actively than non-pinners. During the shopping, they spend approximately 29% more than those who don't use the platform. 
93% of pinners have used Pinterest to do research or make purchases. 
80% of Pinterest's traffic comes from mobile users. Thanks to features like Buyable Pins, they find it easier to convert and complete a purchase. 
There are a bunch of tutorials on how to drive traffic from Pinterest on the Internet. Take time to apply them, and see what you'll get. 
18. Partner with influencers 
People trust personalities (in other words, the persons they follow) more than brands. Therefore, partnering with influencers can help get traffic, increase engagement, and do branding for your store. 
Normally, influencers post their content on Instagram, YouTube, Snapchat, etc. Out of these platforms, Instagram is suitable for lifestyle products like fashion and makeup. YouTube is meant for products that need good visuals. Meanwhile, Snapchat is good for reaching the younger audience. Keep these in mind to figure out where you should access to find your right influencer. 
There are two basic ways that influencers can help promote your brands:
Influencers review your product and interact with it in a positive way. They are the influencers that have followers with the highest intent to buy and have the most potential for your dropshipping/print on demand business. To achieve great success, you should look for people that review products like yours. 
Influencers use your product in the content (e.g. video or blog posts) they create. You can ship your product to the influencers and ask them to use it in their videos. 
19. Join discussion groups 
Want to know the best way to build a community around your store? 
We have a great idea for you. It's something you use every day… Something (almost) everyone you know uses regularly as well. It's Facebook groups.
There are a large number of Facebook groups you can join that cater to all different niches. Many of them have several thousands of members. To find your desired groups, just type the keywords into the Facebook search box, and you'll find a number of quality groups you can join.
Once you're a member, you can start interacting with others in the group like creating new posts or giving advice to other members in the comment section. 
Traffic sources for sociable dropshippers 
For some people, talking to strangers is like a nightmare. But others find it very easy to make friends with them. If you are sociable and extroverted, you can apply these three techniques to grow your business. 
20. Cross promotion
Simply put, you find a blog or a store that is built around the same niche as yours, and then contact the owner. You offer to mention each other in one another's social media posts in order to increase your audience coverage. 
This is similar to Instagram shoutouts strategy – the only exception is that none of you is doing it for money. Both of you are partners and benefiting from this collaboration, so being nice is the key to a long-lasting partnership.
Alternatively, you can start with a cross-posting strategy. That is, repost some entries of your partner (don't forget to mention the author!) and ask to do the same for you in return.
21. Guest posting
First things first: let's define the term. Guest posting means you write and publish an article on someone else's blog. If done correctly, guest posting on other sites is five times as valuable as creating new content on your own site.  
When you do guest posting, the host blogger must include a link to your blog somewhere (usually at the beginning or end of the blog). Over time, this backlink will raise the value of your blog to search engines, making your content easier to find. 
If you use this tactic to grow traffic, bear these in mind:
Always write for sites or stores related to your brand and reach out to credible blogs. 
Always link to the post from your blog or link to your store. Then, share it on Facebook, thank the person who allows you to guest post, and respond to comments on the post as soon as possible. 
Remember that lots of new potential buyers will see your guest article, and its quality will influence their buying decisions.
You can also ask the partner to write an article for you, and post it with all the due credits. You'll get great engaging content, and your partner will get increased media coverage.
22. Create an affiliate campaign
According to AM Navigator, in the UK, affiliate marketing has an ROI that amounts to $15 for every $1 spent. That's why you should have affiliates to drive traffic to your brand for you. By paying them a commission, you reduce advertising costs as you only pay for the lead that converts. 
So Worth Loving created a Campus Rep program to invite students to become their affiliates. Each campus rep promotes the brand at his or her school, which can help grow sales and brand awareness.
To build an affiliate campaign, take notice of these:
Create a guideline for your affiliates to follow. This ensures the high quality of traffic your affiliate sends. 
Offer tiered affiliate program. When an affiliate sold a certain number of products or reached a specific amount in sales made, offer them a higher commission. 
Get your customers involved. Encourage customers to refer a friend for a strong incentive.  
Allow your affiliates to market your products on their blog, social media pages, etc. to reach a greater audience. You can even give them graphics and banners to help them lure in more customers.   
Conclusion 
Believe it or not, there are other ways to drive traffic to your dropshipping or print on demand store that we didn't mention above. It's because they're more specific to a particular store niche. 
But here's the thing: the worst thing you can do is to create a store and then hope to get the first order without doing anything else. You have to get out there and try different things to see what brings your store to your potential customers. Remember that not every method of driving traffic will bear fruit, but even though only one way works for you, you can still make sales!