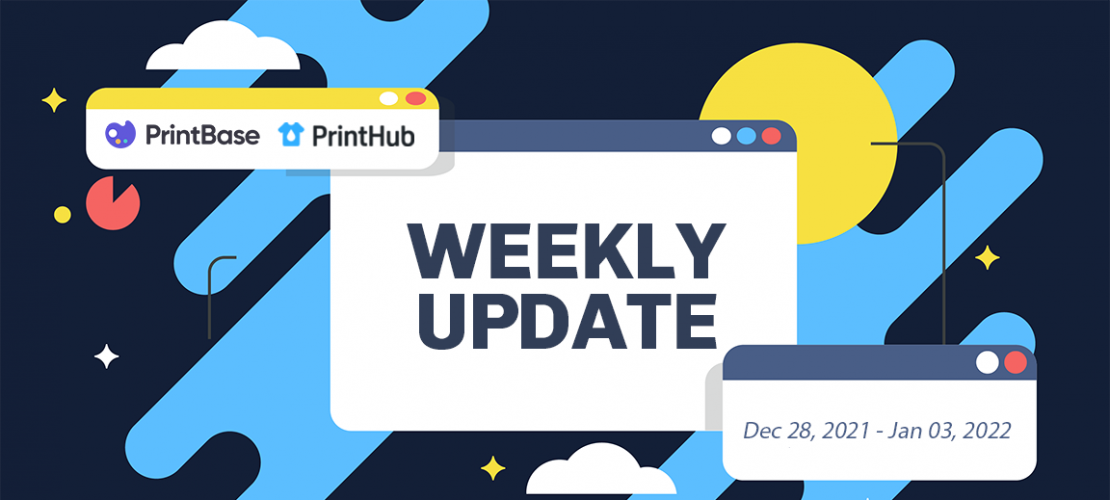 Weekly update from ShopBase/PrintBase – Week 12/28/2021- 01/03/2022
Thank you for being a part of the ShopBase/PrintBase community. We would like to notify you about some changes
1. Announcement of New Product Launch
Our brand-new Print-On-Demand Products are now available on the PrintBase/PrintHub Catalog. For your convenience, the details are provided below: 
1.1. Steel Bracelet
1.2. Laundry Basket
1.3. Storage Cube
2. Announcement of Mockup updates for Fleece Blanket
To help merchants create stunning and high-quality product images, ShopBase/PrintBase has changed Mockups for  Fleece Blanket. Details are listed as below:
For all campaigns created after the above time, New Mockups will be displayed.
3. Notice of Price Adjustment in some PrintBase/PrintHub products
Our suppliers reported some impacts of high purchasing demands onto higher raw material prices. Therefore, in order to maintain our quality of products and services, we would have to make some price adjustments for House Slippers and Backless Slippers. For further information on each adjusted product, please see this table below: 

All orders placed from 12:00 p.m. on December 31st, 2021 (GTM+7) will be subjected to the new adjustment.
We have always tried our best to keep good profit margins for sellers while also providing a positive customer experience. We have been negotiating with our manufacturers to find the best solution for you. We will notify you of any further updates as soon as possible.
Many thanks for your kind attention and for being appreciative of this situation.