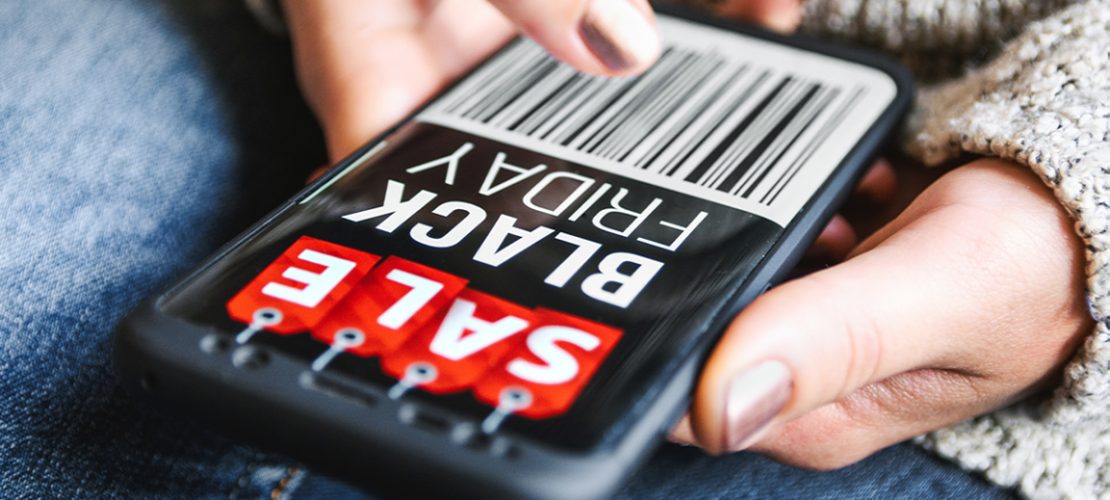 Black Friday and Cyber Monday: Lesson learned to prepare for Dropshipping during BFCM sales 2021
This holiday season seems to be the busiest time of the year since customers are more likely to engage with e-Commerce. Online sales in the US only reached $135.35 billion last year and the AOV was about $152.95. This number also proves that this is the most optimum time to gain big sales.
However, the pandemic situation is ongoing worldwide leading to some troubles in logistics, which may be the most significant obstacle for Black Friday dropshipping.
From BFCM 2020 insights, ShopBase would like to bring you the most detailed information to get ready and to deal with the logistic problems for the successful dropshipping business during BFCM sales 2021. This article will walk you through what you should notice including dropshipping store optimization, sales strategy, and fulfillment.
Let's get ready for the biggest sale of the year!
Store optimization
One of the most important parts of the digital marketing strategy for a dropshipping business could be store optimization. The greatest advantages of this approach are you can increase traffic, improve conversion rate. Therefore, this might lead to an outstanding rise in sales if you focus on the insightful tactics and ideas for your store.
Conducted from BFCM 2020, ShopBase has noticed that there are several aspects that sellers should consider to improve customers' experiences, which are: fastening loading speed, optimizing images, making your products easy to find, and spicing up your store to match the theme of the sales season.
To tackle these needs and to increase BFCM sales, below are three main points that we have summarized, which are: mobile optimizing, search result optimizing, and store decorating.
Optimize a mobile version for your store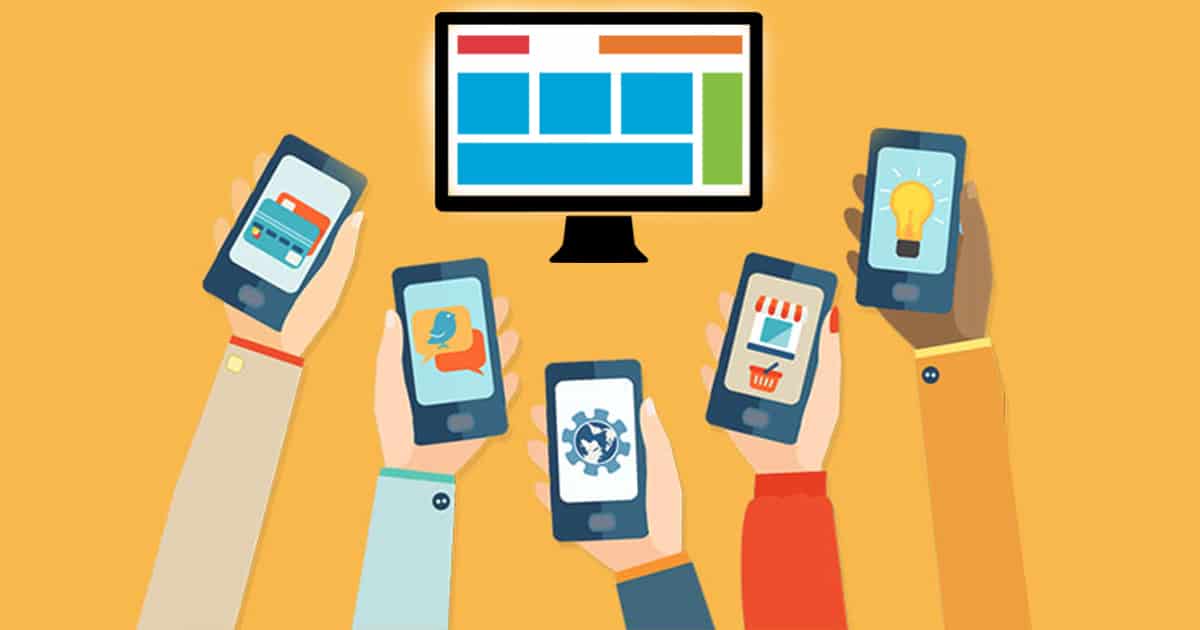 As the rising of the pandemic has led to the growth of eCommerce, especially shopping online with smartphones, it is recorded that about 150 million Americans used e-wallet on their phones to pay. This number shows that mobile can be the present and the future of eCommerce. Moreover, popular larger-screen size services, such as FedEx or eBay, have been introduced and developed their apps for a while.
However, having an app is not enough, and optimizing it might be too expensive for you to increase BFCM sales. Therefore, the optimum solution is you should make a mobile web for your dropshipping store, which is more cost-effective but to gain big sales you should make it outstanding and consistent with your large screen version.
To have a good mobile version of your dropshipping store, you should focus on browsing experiences for mobile, updating new images, improving loading speed, or making a stunning check-out page. By optimizing your store as mentioned, you can probably drive from $10,000 in revenue during this BFCM season.
Therefore, ShopBase would recommend some tips that help you improve your mobile shopping experience as well as BFCM sales:
Find and use a fast and consistent eCommerce platform

: As a merchant, you should think about a platform provider that provides support devoted to your site's backend so that your websites load fast for customers. For this case, ShopBase offers optimized loading speed for both desktop and mobile versions. Furthermore, if you need more help, there is always a supportive team.

Eliminate broken links:

Make sure that there are not too many broken links so the loading speed will be improved as well as your SEO ranking.

Optimize images for large and mobile screens

: Make sure that your amazing products' pictures should represent beautifully on mobile devices as they are on laptops or PCs.
Maximize your store in terms of search result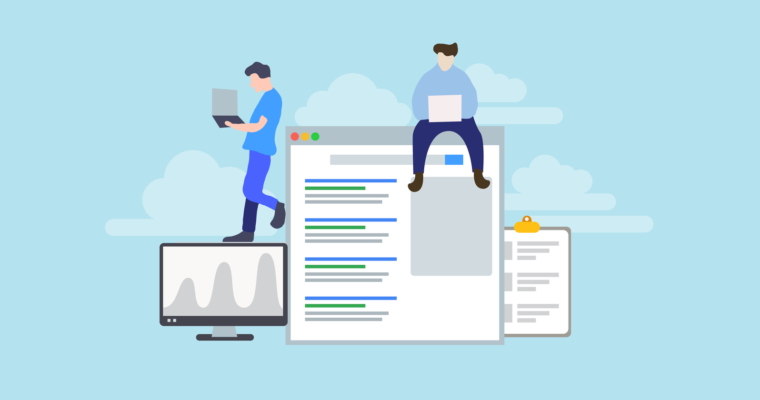 Improving the appearance in search results is one of the advanced strategies to improve traffic and BFCM sales for eCommerce stores. In 2020, more than 30 percent of customers used search engines to get holiday ideas or inspiration. So what does it mean for your dropshipping business?
The first look is significantly important.
Buyers didn't mean to choose a brand first when they were looking for a product. It's up to the brand that showed up first in their results. It's even true with products that just pop up on customers' newsfeeds. They still use search engines to find it. Therefore, they can compare and look for alternatives that are better before making purchases.
To increase your chances of appearing first, make sure you've optimized your site for search results before the holiday. Bring your store to audiences as soon as possible to start creating anticipation and encourage them to conduct research on your store for holiday gifts. This might help your brand not only increase BFCM sales, but essential data for adaptive strategy as privacy guidelines continuously shift.
>> Learn more about "How to improve search results"
Spice up your online store
Building a unique and impressive store is important for a dropshipping business owner, especially during sale season. It's even more than creating a brand identity, it's about visuals, which will appear to customers.
By offering the right content when it comes to making your brand or dropshipping store outstanding during the sale, might increase the traffic after you optimize search results. Impressing your customers with your stunning store decorations might trigger the purchase better due to the general atmosphere.
From BFCM 2020 experiences and insights, ShopBase would like to summarize and offer our sellers pre-made kits for this occasion, which can contribute to increasing your BFCM sales (Check it out).
Now you have an optimized store that's ready for sale season. Let's find out how you can offer to gain big in BFCM 2021.
Sale strategy
It is obvious that you won't get big BFCM sales without an ultimate sales strategy. As you are not the only store which offers discounts during the sale season. The key here is how to make your deal look more attractive and impressive to customers.
There might be thousands of ways to make your deal impressive. However, it may require more time to test and is quite competitive. ShopBase understands the obstacle and with our seller community's experiences, we would recommend some points that you should pay attention to when building a sale strategy.
Start your promotion plan early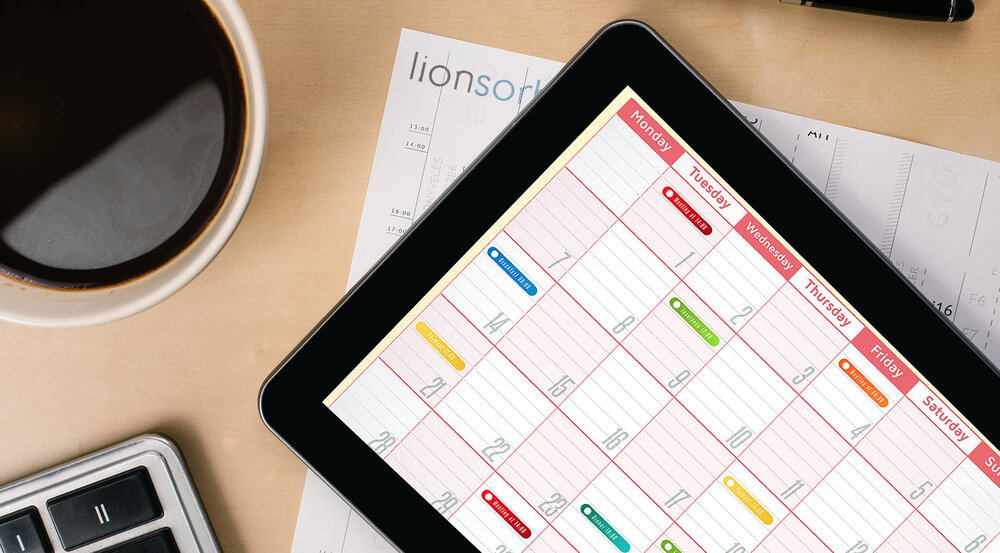 Launching deals is quite familiar to merchants. People now go shopping almost every day and promotions literally occur 24/7. The miracle of "only on a day" no longer exists. Businesses of all sizes tend to more successfully gain massive sales, attract more customers with pre-promotion or early discounts in their effective sale strategy.
BFCM has become a good time of the year to spend money with lots of good deals and deep discounts. So why you must limit it to only 24 hours. It is recommended to expand to nearly 2 months, so customers won't feel rushed.
However, don't make your deals less attractive. Offering sooner and multiple discount methods is the smart strategy to go.
For instance, let's offer your customers soft discounts before Black Friday or Cyber Monday but different products at different times of the day. Moreover, ShopBase also provides free apps to make your deal more appealing, for example:
Boost Convert: Counting down the time remain of the deal

Boost Upsell: Offering smartly from pre-purchase, in-cart, to post-purchase
You can use email or SMS to remind customers before & during the sale season so that they will not miss it. On the other hand, via email or SMS, you can also turn these seasonal buyers into frequent customers by offering more value and supportive customer service.
Maximize value to offer your customers with Upsell
When it comes to increasing BFCM sales, upselling and saving lost sales take an important role. An effective strategy is let's make your customers feel they have a lot of value from your store by upselling insightful products and offering other products that they might need if the product that they are looking for is out of stock.
There are some points that you should notice in your upsell strategy:
The value should be prioritized

: As mentioned before, you should make sure that customers feel they have more value in your store than others. It is even more important during BFCM when customers are more willing to spend.

Customize Your Recommendations

: Personalizing is such a good strategy to make your store more insightful. Offering more and more products that relate to the one customers are looking for help to increase the time they stay with our store then increase BFCM sales.
Understand When to Make an Offer

: Don't lose any customers, offer other things that are useful right the time that their first need is not satisfied.
Install ShopBase Advanced Upsell & Cross-sell app for free
Fulfillment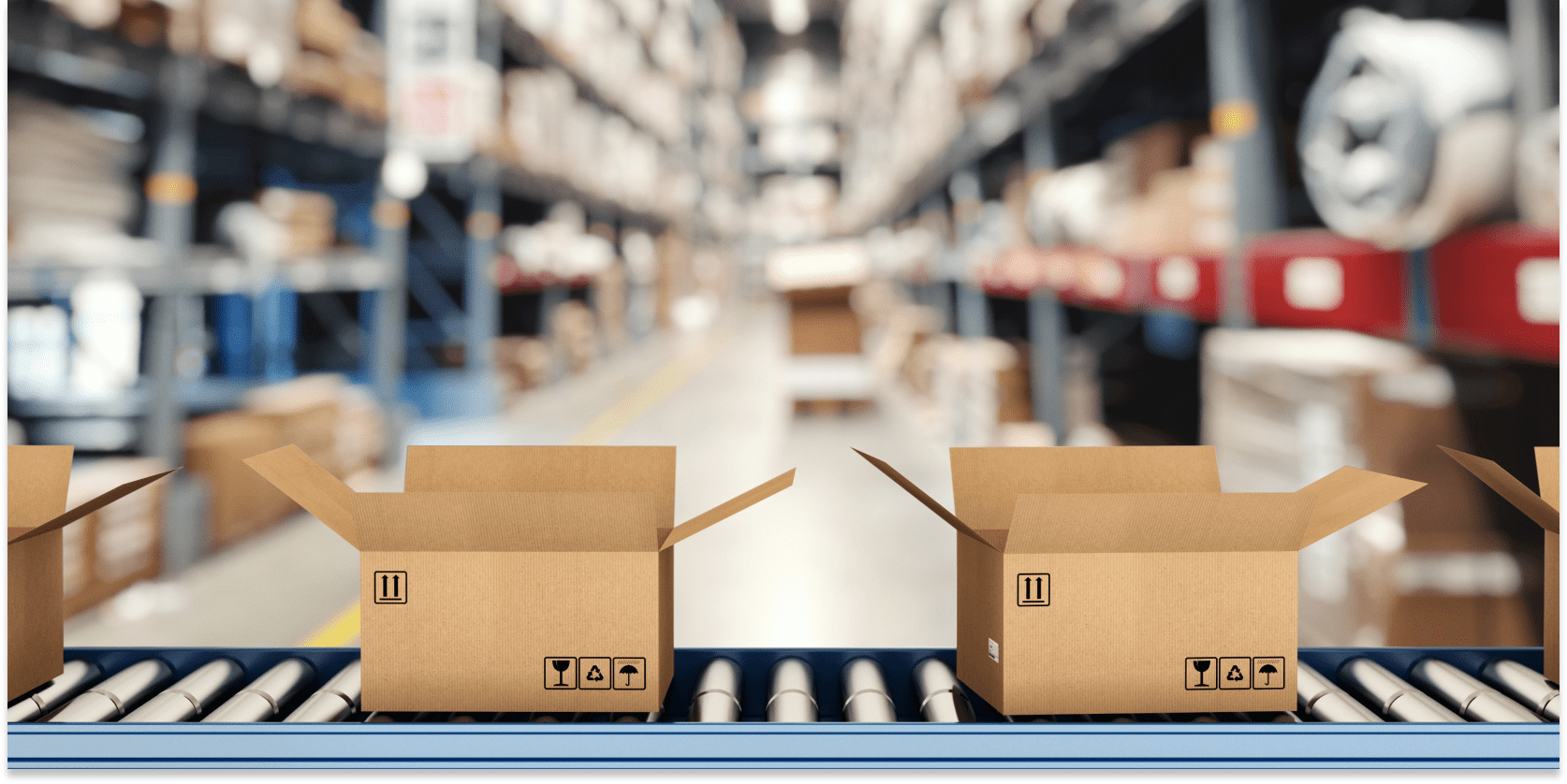 From last year's experience, this stage has had a quite large impact on the BFCM sales. Since this time of the year, there will be a lot of discount events and holidays. The overwhelming and increasing shipping price will be big trouble with eCommerce merchants.
At the beginning of September, the Institute for Supply Management claimed that they are in peak holiday shipping season. The ports have reached the top of the wave, so the delays will happen and continue to flow through to train yards, warehouses, and ultimately to consumers. This leads to the risk when the warehouse or logistics are overwhelmed and even rising shipping prices threaten your BFCM sales.
Therefore, you should look at the following checklist to make sure you are safe.
Stock up appropriately and sooner
It's important to have your demand forecasting as precise as possible in order to have enough stock before the BFCM season. This requires a thorough knowledge of sales velocity at the SKU level, as well as a breakdown of where you're delivering your orders in order to optimize storage location.
However, when you have too much inventory, it may take a long time to realize a return on investment or force you to pay expensive storage costs.
To minimize shipping costs and delivery times, you should:
Determine where your consumers live and strategically store goods near frequent shipping destinations.

Remember that carriers not only impose surcharges and higher prices during busy seasons, but they often suffer delays – so do everything you can to maintain delivery on time and on budget.

Keep communicating with your supplier or manufacturer about the status of inventory and any potential delays on their end as soon as possible.

Share precise statistics about expected order volume so that you can ensure you have adequate goods to manufacture and order long before the BFCM shopping season begins.
To deal with the issue, ShopBase has launched professional fulfillment services & global warehouse networks. ShopBase Fulfillment provides effortless & accurate service to help sellers win big sales by gathering the best suppliers, offering amazing fulfillment services, and useful monthly updated winning products materials.
Shipping solutions
Shipping delays may create plenty of issues for online merchants. Regrettably, they are part of the area of eCommerce. Regardless of the carrier, 6 percent to 12 percent of shipments suffer delays on average; this rises to more than 30 percent during peak eCommerce package delivery times.
Despite your best efforts to optimize your business processes and shipping operations, delays in shipments are unavoidable. Whatever the reason, your customers will always see it as an issue, and you risk losing them to the competition unless you intervene swiftly to alleviate their aggravation. The key is to respond appropriately to such delays in order to preserve your brand's image. Here are some suggestions for dealing with delivery delays.
Communicate with your customer

: The first step in dealing with delays is to call your customers and explain why they aren't getting their orders on time.

Provide discounts and free shipping

: Shopping delays might make you lose some customers. Let's offer them more value for their next purchase so that they will be more likely to understand this issue.

Shipment tracking

: You should update the status of the orders instantly so customers will feel they are informed and estimate the time when the package will come.
Conclusion
Regardless of the pandemic ongoing leading to problems in shipping and fulfillment, BFCM is still a good chance to win big sales.
Make sure to plan and monitor everything within your control so that you may optimize holiday traffic and build brand loyalty by exceeding customer expectations. There will always be unforeseen difficulties, particularly during the busiest time of year.
From the most insightful experience with BFCM 2020, ShopBase hopes that this article will be a useful lesson for dropshipping merchants to increase their BFCM sales. In brief, to be more successful this sale season, don't forget to get ready early, provide instant information, offer good value, and make your store outstanding with ShopBase for BFCM 2021.
Do you want to win big sales this holiday season? Check out ShopBase's checklist to have first sales without budgets in 14 days.
Other articles that you might like: