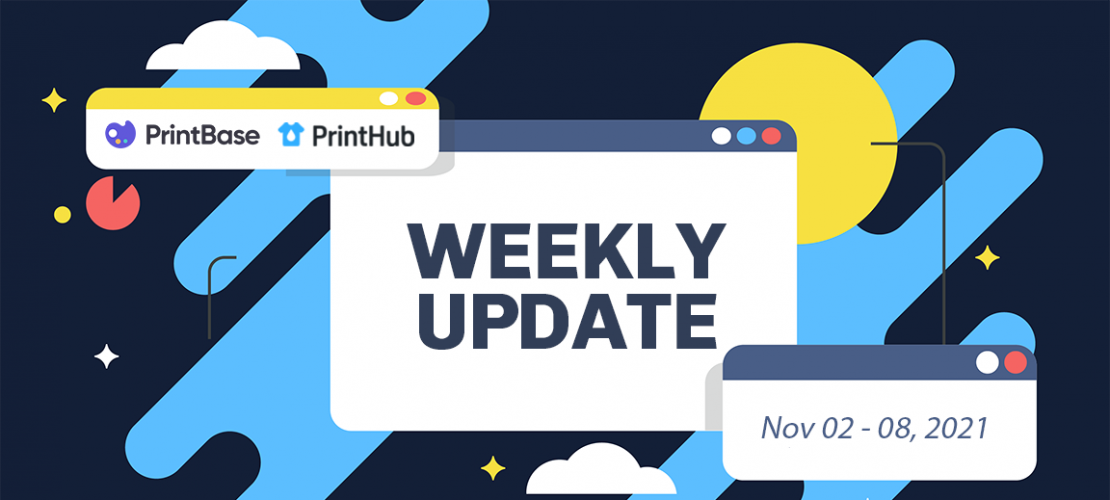 Weekly update from ShopBase/PrintBase – Week 11/02/2021- 11/08/2021
Thank you for being a part of the ShopBase/PrintBase community. We would like to notify you about some changes
            1. Announcement of New Product Launch
Sales season is coming, and we are excited to launch New Print-On-Demand Products for PrintBase/PrintHub. Below are the details for your reference:
M Soul Shoes
Material: Polyester Mesh Fabric (Upper) – EVA (Soul)

Size: Women 5 – 12, Men 6 – 15

Processing time: 7 – 9 business days

Shipping time (US): 7 – 14 business days
Santa Hat
Material: Polyester

Dimension: (Length x Flat Width x Hat Circumference)
                S: 15 x 10.3 x 20.5in 
                L: 17.7 x 12.8 x 25.6in
Processing time: 7 – 9 business days

Shipping time: US: 5 – 15 business days
            2. New adjustments on Gold/Silver Base products 
From Nov 5th, 2021, the following products will be switched to the Silver Base category: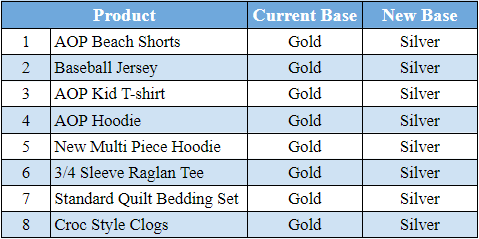 Please be noted that these changes are only temporary.. We will notify you about the next positive adjustments as soon as possible.
For further information on this program, kindly visit PrintBase Tier Program official website here: >> Click Here 
         3. New supplier for Long Sleeve Tee Announcement 
With the goal of increasing sales during the upcoming sale season, ShopBase/PrintBase decided to appoint new suppliers for Long Sleeve Tee beginning November 1st, 2021, in order to maintain high-quality products, reduce processing time, and avoid stockout situations. In this regard, the product description will be updated as follows:
Previous Material: 100% pre-shrunk cotton

New Material: 100% pre-shrunk cotton,

or composition (96% cotton, 4% spandex) for maximum comfortable stretch.
For further details on this product, kindly refer to this link: >> Click Here
Orders will be distributed flexibly to both suppliers to optimize production and delivery time. To avoid misleading information, ShopBase/PrintBase will update the Product Description on the PrintBase Catalog.
*** Note: Please have an update on your product descriptions to ensure all new descriptions will be displayed on all of your campaigns after the applicable time.