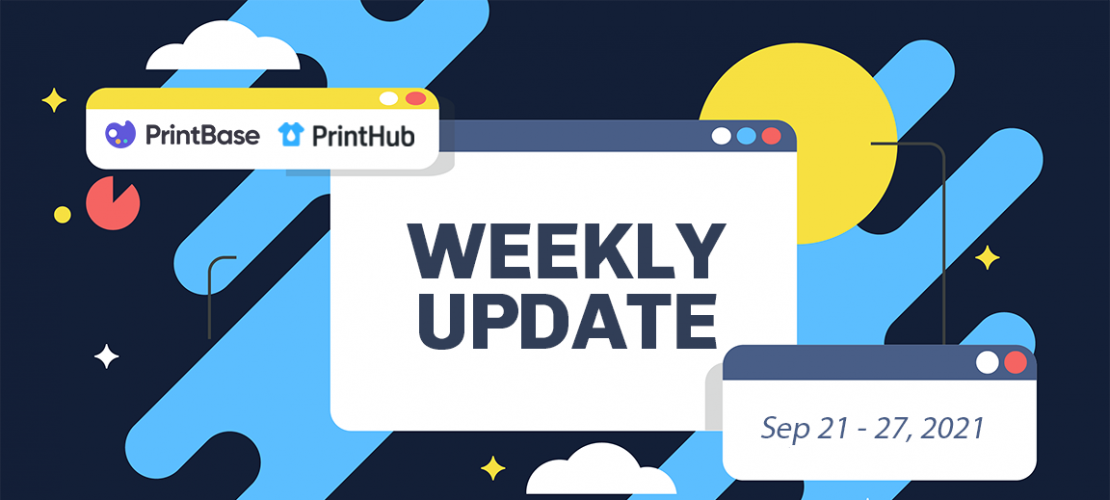 Weekly update from ShopBase/PrintBase – Week 09/21/2021- 09/27/2021
Thank you for being a part of the ShopBase/PrintBase community. We would like to notify you about some changes
          1. Announcement of Mockup and Description update for AOP Sweatshirt
To help merchants create stunning and high-quality product images, ShopBase/PrintBase has changed Mockups and updated the product descriptions for AOP Sweatshirt. Details are listed as below:
Applicable Time:  from 00:00 (UTC+7), Sep 23, 2021.
For all campaigns created after the above time, New Mockups will be displayed. 
Note: The new description will be updated on the PrintBase Product Catalog after the above time
        2. Update on Restricted Ship-to Countries/Regions List
We would like to inform you that from Sep 22, 2021, these below countries have recently been added to the Restricted Ship-to Countries/ List: 
Victoria & Western Australia, Australia
Please refer to this list of Restricted Ship-to Countries/Regions for more information
ShopBase highly recommends you check this link frequently to keep yourself updated with the latest information.
        3. Announcement of Halloween Cut-off time for PrintBase/PrintHub products
To ensure your orders have the highest likelihood of arriving to your customers before October 31, 2021, ShopBase/Printbase would like to provide you our suggested order deadline as a cut-off schedule below: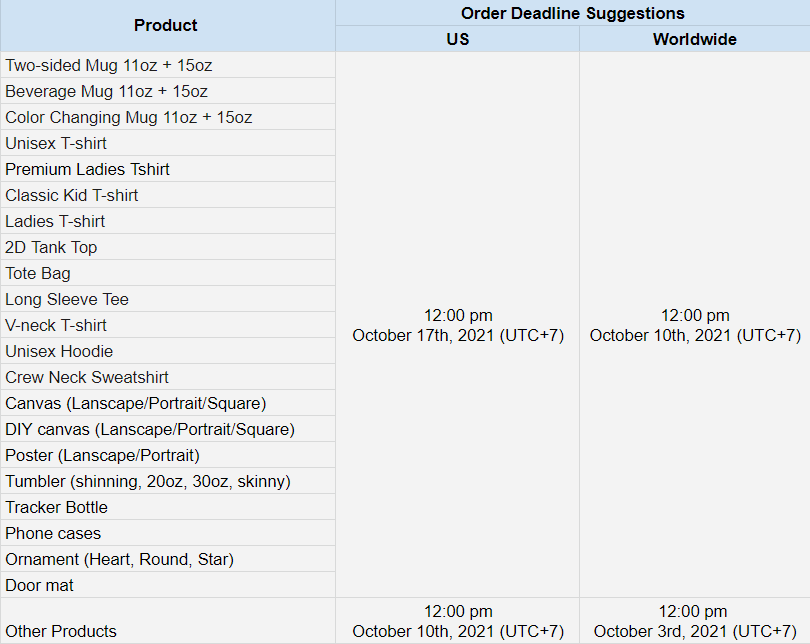 Don't let your customers wait too long for their orders by encouraging them to purchase products early during this time (before the mentioned cut-off date). 
Note: 
Due to the production time, order volume, and objective reasons (COVID-19 pandemic), the cut-off time is subject to change with prior notice from the ShopBase/PrintBase team.
The information above is not meant to act as a guarantee that your orders will arrive before Oct 31, 2021. It is possible that unforeseen order delays (in either production or in transit) may result in orders arriving later than anticipated. As always, we will do everything in our power to ensure your customers receive their orders as quickly as possible.
         4. Announcement of Chinese National Day 
We regret to inform you that due to the Chinese National Day, some ShopBase/PrintBase orders placed from October 1 – October 2, 2021 will expect a delay of 1-2 business days. Impacted products are listed below: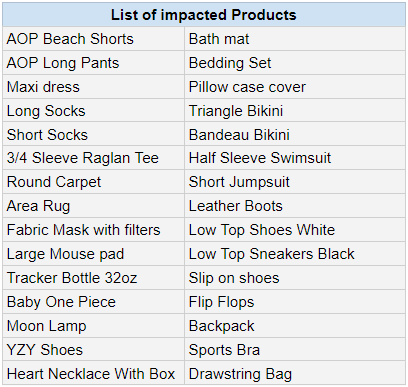 Please be rest assured that we are trying to expedite all orders so that customers can receive their packages as soon as possible.
We sincerely apologize for this unpredicted situation and would appreciate your kind understanding in this situation.