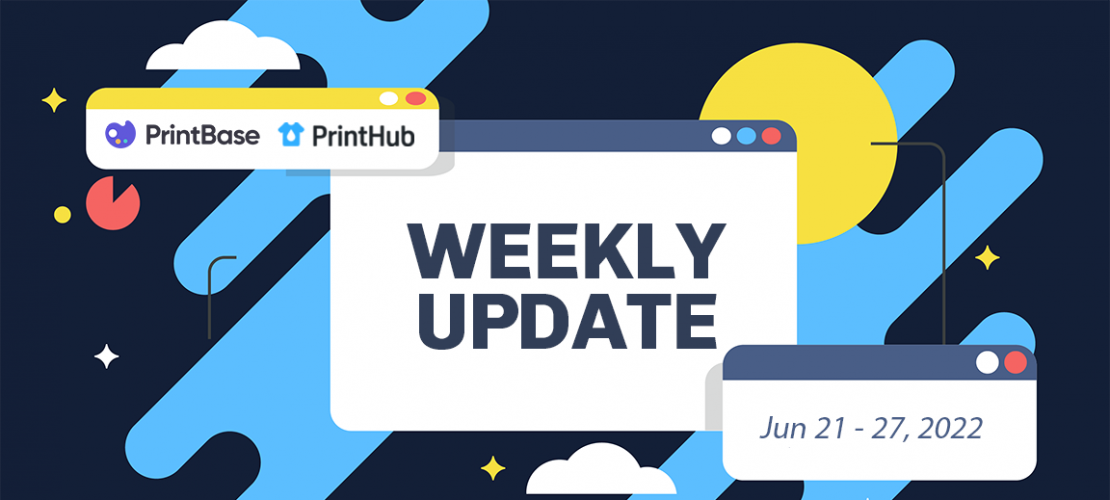 Weekly update from ShopBase/PrintBase – Week 06/21/2022- 06/27/2022
Thank you for being a part of the ShopBase/PrintBase community. We would like to notify you about new updates on our product and service in the upcoming time.
          1. Updates on some POD Products
ShopBase/PrintBase regrets to inform you that, due to supply chain disruption, we will no longer be able to fulfill the Round Wood Sign size 18in as of June 21, 2022. However, the new size of 15in will be provided for this product. 
Additionally, from June 22,2022, a new material option – Stainless Steel will be available for these 4 products to meet customer's needs:  
Alluring Necklace

Cross Necklace

Interlocking Hearts Necklace

Love Knot Necklace
Please refer to PrintBase Catalog for more information on our products.
We apologize for any trouble this has caused you and thank you for your attention in this issue. Rest assured that we will do everything possible to meet your demands by delivering the highest-quality products and services in the shortest time possible.
            2. Notice of Price/ Product Base Adjustment 
ShopBase/PrintBase regrets to inform you that, starting from 12:00 pm on June 22, 2022 (GTM+7), there will be some adjustments regarding the Price and Product Base for certain products to ensure service quality. For details on this adjustment please see this link. 
Be assured that we is always working to find the best adjustment plan in order to maintain healthy profit margins for our merchants. We will notify you of any updates as soon as possible.
           2. New updates on PrintHub's claim handling process and PrintBase Refund policy
Please note that Packaging for bulky and large products must adhere to the carrier's standard guidelines. Therefore, the products may be subjected to creases because they are folded when packaged. Please understand that this is not a product defect. You can spread the product flat for 3-5 days to ward off the wrinkles and creases.
For further details, please refer to the article Understand PrintHub's claim handling process and PrintBase refund Policy.
Many thanks for your kind attention and cooperation.