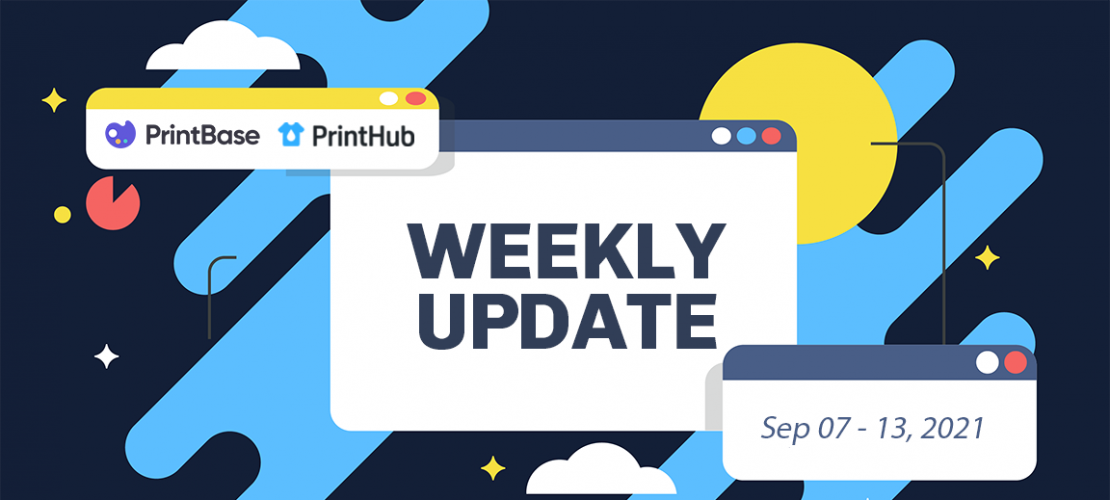 Weekly update from ShopBase/PrintBase – Sep 06 – 13, 2021
Thank you for being a part of the ShopBase/PrintBase community. We'd like to inform you of some changes as following: 
            1. Announcement of shipping delay in the US 
Currently, we are experiencing unforeseen circumstances due to the tropical storm in the US that led to slight delays in delivery. Details are listed as below:
 – From August 28, 2021, the shipping time of orders to the US may be delayed by 3-5 business days.
– Especially, orders shipped to or transited to some states: New York, New Jersey, Louisiana, Pennsylvania, and Connecticut, in particular, may be delayed by 7-10 business days.
We will keep in touch with you until further notice. We sincerely apologize for this unexpected situation and would appreciate your patience in this matter.
            2. Announcement of Price Adjustment in some PrintBase/PrintHub products
Unfortunately, the high demand for purchasing has had an impact on both the supply of materials and the cost of air freight. Hence, in order to maintain the quality of products and services, from 12:00 pm on September 10th, 2021 (GTM+7), we will adjust the base cost and shipping fee to the US for some products as following: 
The new price will be applied for all orders placed from 12:00 pm on September 10th, 2021 (GTM+7)
ShopBase/PrintBase has attempted to find the most suitable adjustment plan in order to maintain a good profit margin for sellers while also ensuring a positive customer experience. We have been negotiating with our manufacturers to find the best solution for you. We will notify you of further updates as soon as possible.
Many thanks for your kind attention and for being appreciative of this situation.