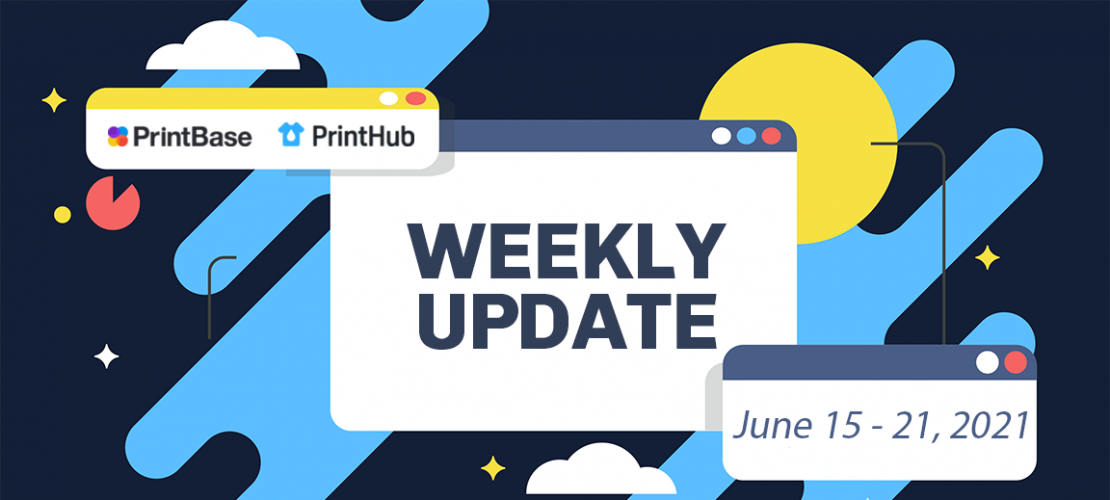 Weekly update from ShopBase/PrintBase – June Week #3, 2021
Thank you for being a part of the ShopBase/PrintBase community. We would like to notify you about some changes:
      1. Announcement of Shipping cost deduction for Additional Items 
We are happy to inform you that as of June 18th, 2021, lower shipping fees will be applied on additional items for some products. Depending on the product types, the shipping fees for each additional item will be decreased from $1.5 to $5. Details are listed as followed: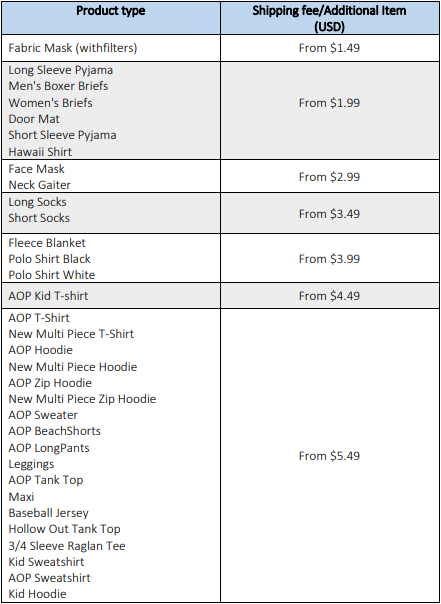 We believe our new shipping price will bring great value to your business and also reflect our commitment to customer satisfaction!
*** Note: Additional items' shipping rate may vary according to product types due to the packaging and actual weight of the carrier. Also, we will update these new shipping fees on PrintBase Product Catalog after the above time.
     2. Announcement of Mockup updates for some products
To help merchants create stunning and high-quality product images, ShopBase/PrintBase has changed Mockups for some products. Details are listed as below:
Applicable Time:  from 00:00 (UTC+7), June 17, 2021.
Hollow Out Tank Top

:

Link
Applicable Time:  from 00:00 (UTC+7), June 21, 2021.
For all campaigns created after the above time, New Mockups will be displayed. 
       3. Announcement of Product Description updates
To help customers access detailed product information, ShopBase/PrintBase has added the size chart into below products: 
Hawaii T-shirt, Bedding Set, Leggings, Unisex T-shirt, Polo Shirt Black, Polo Shirt White, AOP T-shirt, AOP Hoodie, và AOP Zip Hoodie
*** Note: Size chart photos will be updated on PrintBase Product Catalog and demo.printbase.co after the above time. Please be advised to update the new descriptions on all of your campaigns to ensure a better customer experience. 
      4. Update on Restricted Ship-to Countries/Regions List
Due to the COVID-19COVID-19 pandemic and geographical limits, we regret to inform you that these below products are restricted to be delivered to Taiwan: 
Doormat (campaigns created before April 26, 2021), Triangle Bikini Set, Bandeau Bikini Set, Half Sleeve Swimsuit, Baseball Cap, Low Top Sneakers Black, Slip-On Shoes, YZY Shoes, Flip Flops, Leather Boots New and Low Top Shoes.
Please refer to this list of Restricted Ship-to Countries/Regions in our Catalog >> PrintBase Product Catalog
ShopBase highly recommends you check this link frequently to keep yourself updated with the latest information. 
      5. Temporarily disable 'Free Shipping Rate' feature on PrintBase
To optimize the Free Shipping Rate feature, PrintBase will temporarily turn off this feature in the Setting >> Shipping section on the PrintBase dashboard from June 18, 2021. 
This feature is estimated to be temporarily disabled for two weeks. We will notify you once it's back in our system. In the meantime, you are able to create a Free Shipping Code in the Discounts >> Automatic section.