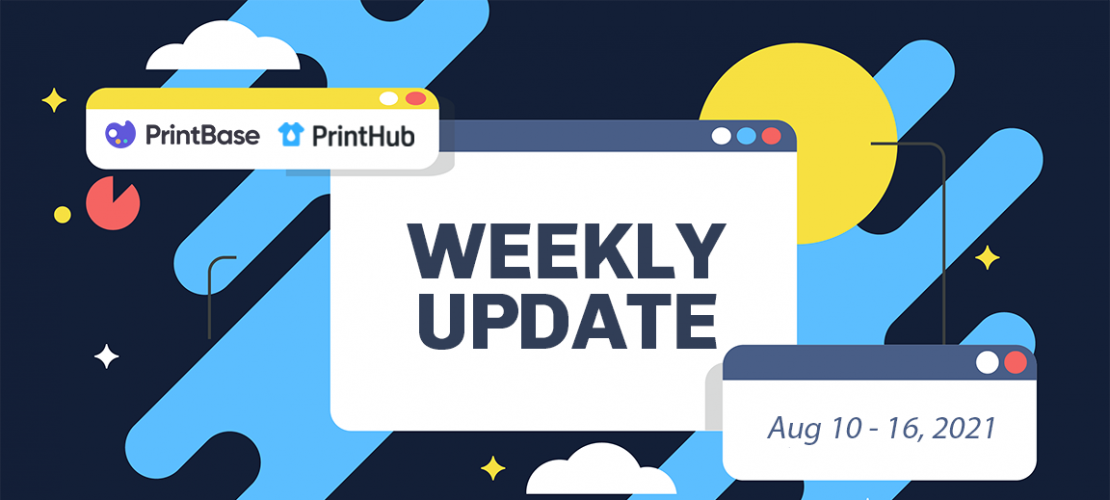 Weekly update from ShopBase/PrintBase – Aug Week #3, 2021
Thank you for being a part of the ShopBase/PrintBase community. We would like to notify you about some changes
              1. Announcement of Mockup updates for some products
To help merchants create stunning and high-quality product images, ShopBase/PrintBase has changed Mockups and updated the description for some products. Details are listed as below:
Applicable Time:  from 00:00 (UTC+7), Aug 11, 2021.
Applicable Time:  from 00:00 (UTC+7), Aug 12, 2021.
Applicable Time:  from 00:00 (UTC+7), Aug 13, 2021.
For all campaigns created after the above time, New Mockups will be displayed. 
Note: The new description will be updated on the PrintBase Product Catalog after the above time
             2. Notice of Baseball Cap Discontinuation
Recently, ShopBase/PrintBase has received some feedback on the quality of Baseball Cap from customers. To ensure the customer's experience and satisfaction, from August 11, 2021, ShopBase regrets to temporarily disable the Baseball Cap to improve the product quality.
Accordingly, Baseball Cap orders from previous campaigns will be out of production from August 14, 2021. Therefore, please take down all campaigns associated with this product after the above time to prevent new orders. 
We apologize for any inconveniences caused and appreciate your understanding in this situation. Kindly rest assured that we will try our best to bring the highest-quality products and services to meet your demands in the soonest time.