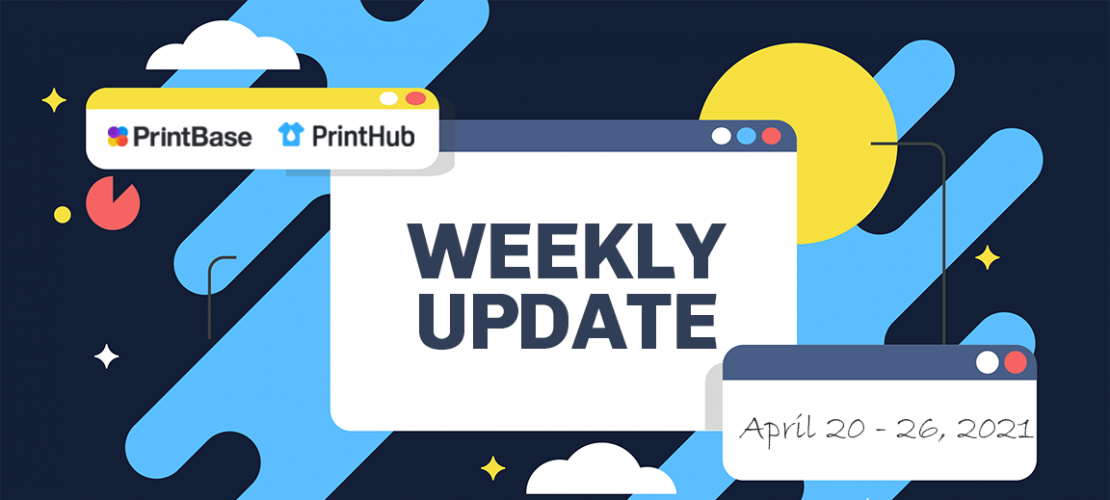 Weekly update from ShopBase/PrintBase – April Week #3, 2021
Thank you for being a part of the ShopBase/PrintBase community. We would like to keep you updated on some changes as below: 
      1. Announcement of Template & Mockup updates for Shining Tumbler 20oz
For the purpose of product quality enhancement, ShopBase/PrintBase has reviewed and decided to amend the Template and Mockup for Shining Tumbler 20oz as below:
New Template and Mockup will be applied from 00:00 (UTC+7), April 26th, 2021. For all campaigns running before the above time, orders will be fulfilled with the initial Template and Mockup, hence no action required.
     2. Update on Restricted Ship-to Countries/Regions List
We would like to inform you that the below countries have recently been added to the Restricted Ship-to Countries/Regions List: 
Mali
Sverdlovsk Oblast (Russia)
Please refer to the list of Restricted Ship-to Countries/Regions in our Catalog >> PrintBase Product Catalog
ShopBase highly recommends you check this link frequently to keep yourself updated with the latest information. 
     3. Announcement of Price Adjustment in some PrintBase/PrintHub products 
Effective from Apr 23, 2021, our base cost of several PrintBase and PrintHub products will be adjusted due to the increase in the international air freight cost. Details as below: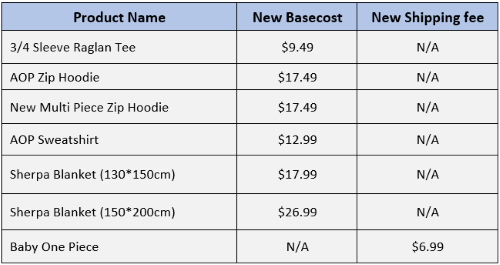 As you may know, we at ShopBase/PrintBase are committed to bringing only the best, highest-quality products and services. Please note that these adjustments are temporary only. We are in the midst of negotiation with our manufacturers to find out the most beneficial solution for you. Surely, we will notify you of the next positive adjustments as soon as possible.