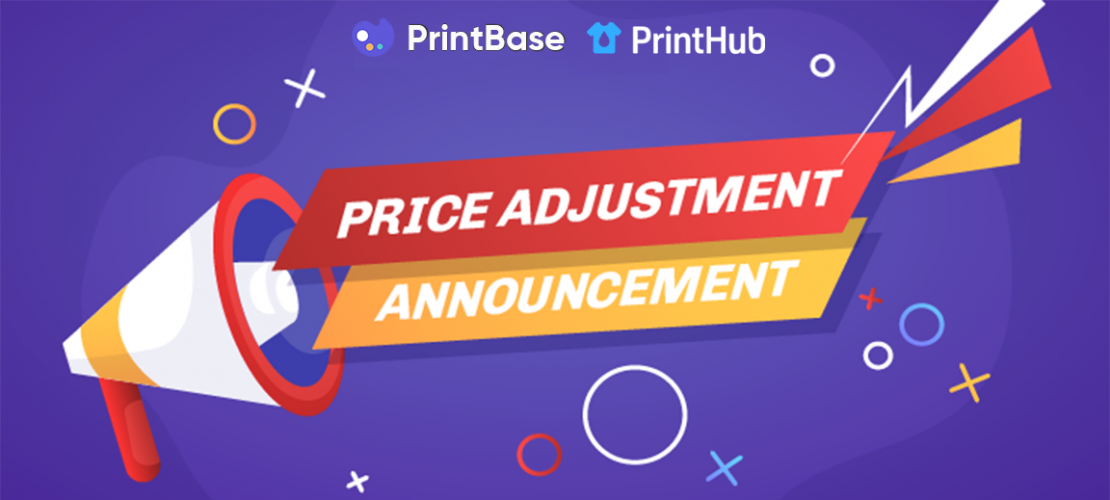 [ShopBase/PrintBase] Announcement of Price Adjustment in some PrintBase/PrintHub products
Thank you for being a part of the ShopBase/PrintBase community. 
Unfortunately, the high demand for purchasing has had an impact on both the supply of materials and the air freight cost. Hence, in order to maintain our quality of products and services, we will adjust the base cost and shipping fee to the United States for some products beginning at 12:00 pm on September 27th, 2021 (GTM+7) as following: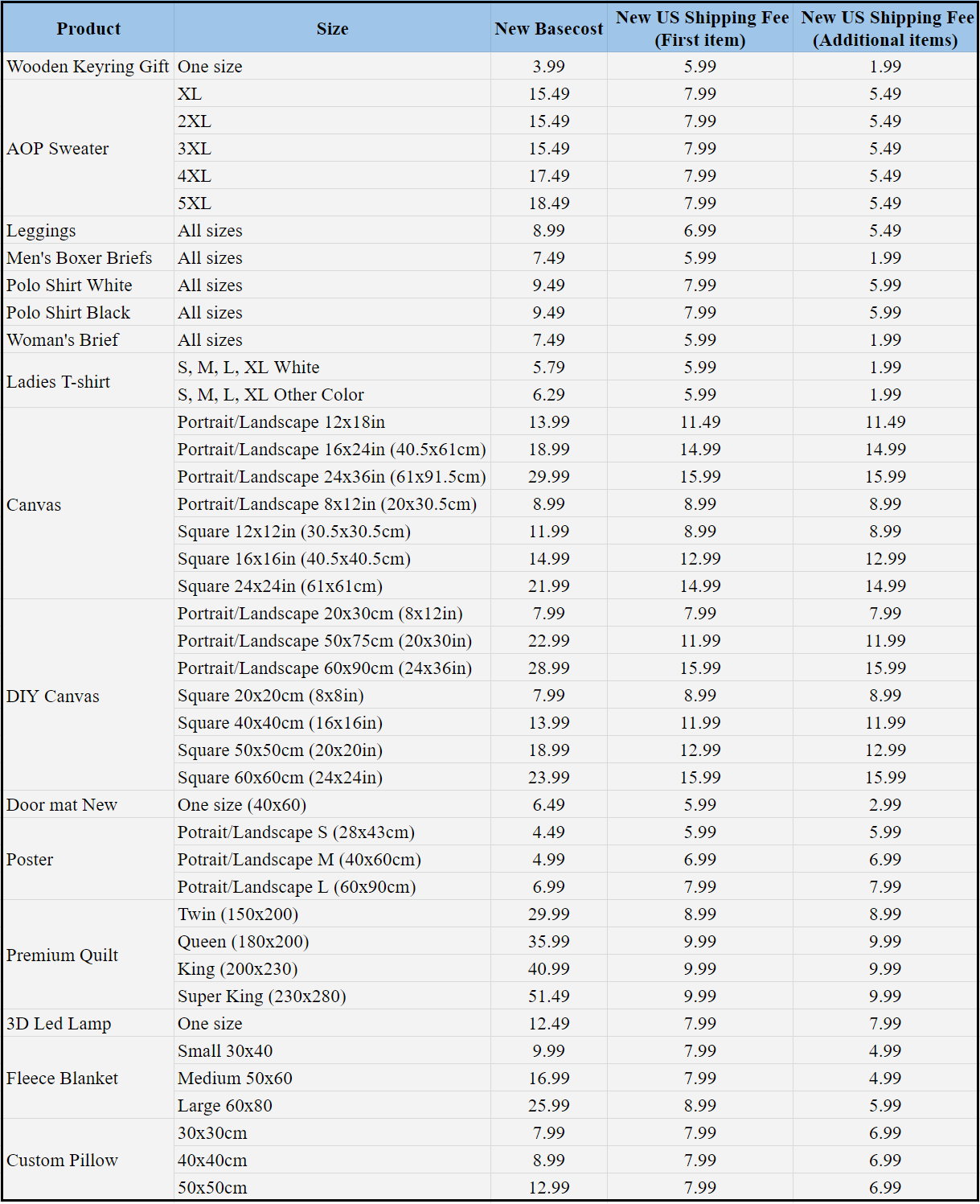 All orders placed after 12:00 p.m. on September 27th, 2021 (GTM+7) will be subject to the new price.
ShopBase/PrintBase has attempted to find the best adjustment plan in order to keep a good profit margin for sellers while also providing a positive customer experience. We have been negotiating with our manufacturers to find the best solution for you. We will notify you of any further updates as soon as possible.
Many thanks for your kind attention and for being appreciative of this situation.