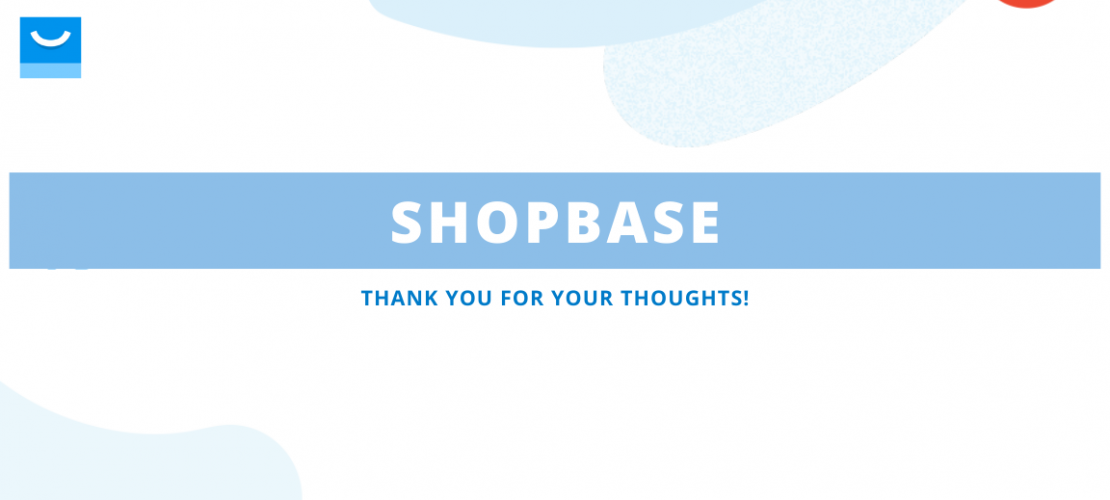 ShopBase customer testimonials
At ShopBase, customer satisfaction is the key point to our success and also the mission that we've always put in the top place in our 10-year experience in the eCommerce industry. 
We love to hear their feedback about everything when it comes to using ShopBase for their businesses. From there, we learn and grow from our mistakes so that we can keep improving to give ShopBase clients the best out of the best eCommerce platform. 
So here's a collection of customer testimonials taken directly from our customers that we're so proud to give you. This somehow also shows you ShopBase's effort to help our online merchant to achieve their success. 
Mobile responsive and conversion-oriented platform
It's such amazing that ShopBase got officially featured on eCommerce Platform with a profound and in-depth review of, well literally everything ShopBase-related. 
"Having a cross-border channel is such an ingenious and pioneering stride to making massive revenue from all ends. There's nothing more rewarding in e-commerce than launching your store on a mobile responsive and conversion-oriented platform"
Click to read the full article>> ShopBase detailed review from eCommerce platform website
Conversion rate booster
Here's our seller's ShopBase testing result within 11 hours from 11 pm April 22 to 10 am April 23 GMT +7, spending only a $200 budget on Facebook ads. ShopBase seller has managed to generate $1500 sales with the conversion rate up to 7.52%.
Also, ShopBase Boost Upsell app has helped to increase 23% average order value, from $75.01 to $92.9. What a number ?
Here's another seller's store conversion rate when running his print-on-demand store at 9.24%. What an incredible number!
Responsive support team 
"No, it's not easy. You can't start with zero money. I fucked up so many times to get this far: bad suppliers, PayPal holds, Stripe dies, ad accounts banned. I'm blessed to have the ShopBase support team help set up my store just in time for this holiday. And today I'm proud to say that we hit an all-time high in our store."  –

Screenshot and screen recording provided by a ShopBase merchant.
From our seller

Trung Hai Phan

to us:
" I got some feedback for ShopBase:
Responsive supporters 24/7 ( Even though I have to use English in the night chat shift :3) 

Quick bug fix" 
ShopBase ease of use 
"As a normal guy who knows nothing about code, I thought Shopify is the best option. Until 1 day, when the nightmare of "This shop is unavailable" goes around my business continuously, I think "it's time to retire"!
But No, Shopbase was born and does not allow me to do it! LOL.
Happy selling, mates!" 
Thomas Schoenecker

is an enthusiastic seller who has just tried ShopBase for a week and actually started getting sales. 
Thomas also referred ShopBase to other dropshipping fellows in VerumEcom eCommerce community group on Facebook. 
Melvin Tan

considers ShopBase as "

The new Apple of Dropshipping".

He is one of our active sellers who has spent most of his time trying out everything of ShopBase to make the most of his online store. He also created a Youtube channel to help other merchants with his eCommerce tips and tricks to build, optimize, and sell with ShopBase. 
Follow his Youtube Channel for more insights >> https://www.youtube.com/channel/UCGiITDto1kFGewIh4FKK2RQ
Julia Nguyen

joined our #MyFirstSale contest to tell about her success of making her first sale since day 1 using ShopBase.
So stay tuned, the list is still getting longer…