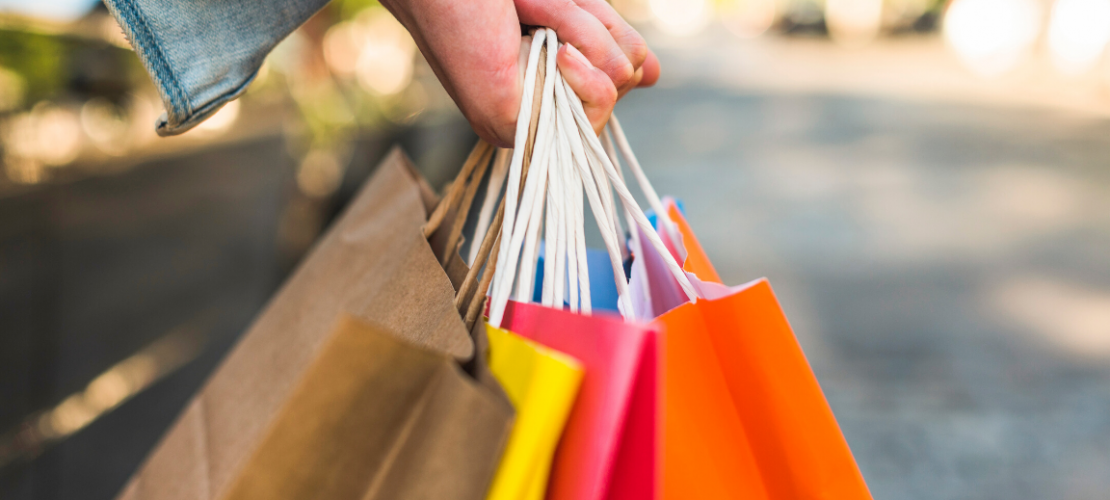 4 brilliant ideas to boost seasonal sales with ShopBase apps
We all know it's a bit overwhelming when it comes to seasonal sales with your online store. 
As there are certain occasions of the year like holiday time (Christmas, Halloween), seasonal sales (summer, spring,…), traditional festivals (Mardi Gras, Coachella Music Festival,..) when you just can't have enough time to handle everything no matter how much effort and time you put in: answering the phones, replying customers' emails about new arrivals, manually processing orders, working on newsletters while managing the product deliveries, etc. You name it. 
But the thing is…
You don't need to do everything all by yourself and even if you commit doing everything manually, it doesn't mean that the outcome is equally worth it. 
And here's the key to all this… is just take the most from existing resources to streamline your process and eventually skyrocket your sales.
So in today's article, we've tastefully outlined the in-depth list of our 5 amazing and doable checklists to boost seasonal sales this 2020, and how to implement them with dropshipping apps of ShopBase.
If you're already a ShopBase merchant then it's time to review your store and see which one you need to apply to have your website fully optimized. 
Or else it's great if you're an eCommerce newbie, hopefully, you'll find something useful here to kick off your business and hit quick success. 
Let's get into it now!
1. Unlock max sale potential with 4 types of product recommendations!
Seasonal tradition time is the year-round spending time. These days, the discount bundle is one of the most popular deals online shoppers look for. Also, bundling products or services together gives your customers a convenient solution during a busy time period.
So this is the perfect time to bundle up items and put upsell & cross-sell strategy into practice for online consumers because they're just in the right seasonal-shopping mood. 
Selling more to current customers is sometimes easier than convincing new ones to purchase the products as acquiring a new customer can cost 5 times more than retaining an existing customer. When customers buy a product, chances are that they may need side items to complete the package. And also, take advantage of every touchpoint to sell more than one time for the same customer. 
Since the customers are already convinced and satisfied with your products so the key approach is that you show how well you understand their needs, thus give out more of what's appropriate with them, they'll appreciate the offer. 
So based on your store's historical data, Boost Upsell can help to supercharge every value order by its targeted upselling and cross-selling deals. It can automatically pick up the most relevant products to recommend based on customers' shopping behavior or bundle up items that go well together into an irresistible combo to suggest to your customers. 
What to expect:
One-time customers are more likely to become loyal members of your store as they receive great deals and personalized recommendations with the best value from you

With upselling & cross-selling techniques, you can sell more to current customers and increase the total sales.
Boost Upsell enables sellers to skyrocket sales by suggesting the right products to the right customers at the right time. All you need to do is to activate these smart upsell/cross-sell offers on your store! Here's how it display the product recommendations:
Bought this also

: Collects historical sales data and recommends customers items they also need. 

Bestsellers of the store

: Showcases the hottest item collections across the website.

Recently viewed & featured recommendations

: Reminds customers of items they liked or suggests relevant products based on what they viewed.

Cart recommendations

: Suggests more products that a customer may also like based on items in their cart.
Extra offer " Frequently bought together" by Boost Upsell
What not to do: 
Offering too many product recommendations on a single page. This could be annoying as showing off unnecessary choices can be confusing, which might lead to the phenomenon called "

Paradox of choice

– Less is more". Stick to a clear strategy by offering the most relevant and suitable products to your customers.  

Unrelated recommendations on irrelevant pages. People, who see recommendations that are unmatched with the one they are considering, will eventually ignore the offers. 
2. Turn visitors into subscribers with seasonal related-themed coupon pop-ups
It's an ugly truth that 69.23% of visitors might leave your eCommerce site without making a purchase. Just do quick math: How much money would you lose if there's no solution to this? 
One hilariously simple but proven effective solution is using pop-ups to turn window-shoppers into your leads by offering a discount code or a coupon as a reward and great deals that no visitors can't resist.
There are several types of commonly-used pop-ups you can apply for your store:  
Entry pop-up

Exit-intent pop-up

Scroll pop-up

Timed pop-up 
Sitekit Popup has evolved into one of the most effective tools to encourage visitors to sign up, even at the last minute when they are about to leave your website. 
Autumn theme subscription pop-up created by Sitekit 
You can easily set up a high converting and prominent pop-up with a variety of attractive templates that can boost the sign-up rate. 
The nicest thing is that this seasonal-themed pop-up will welcome new visitors with a joyful and festive atmosphere to embrace the seasonal feel, conveyed by the eye-catching image and messages on it. 
What to expect: 
Make your pop-up different and outstanding from normals promotional pop-ups which frequently asks for an e-mail sign up. Instead, try to offer a win-win deal that motivates customers into your describers. 

Be creative with your pop-up themes that deliver the shopping-mood to your customers and increase sales. 

Seasonal tradition is the perfect time to impress customers with the irresistible coupon, as all shoppers out there love hunting for great deals. This helps to significantly increase the checkout rate. 
What not to do:
Although the website pop-ups can be varied in many forms but don't display the popup too much to avoid disturbing customers' shopping flow. 

Wrong timing can also be a shortfall that you need to pay attention to.

Showing too generic or irrelevant pop-ups but forgetting to highlight the core values on your website.
3. Motivate spontaneous purchasing: countdown & social proof tricks
Believe it or not, online shoppers can be triggered by the references and experiences from other previous buyers. Using the "crowd effect" to influence customers' confidence to buy from your store is a wise move to consider during these busy times. As a result, the moment they see the pop-up social proof on their shopping screen in a rush of seasonal sales with flash discounts, items running out of stock, it's time for them to quickly grab something rather than just leaving empty-handed. 
Checkout notification by Boost Converts
Apart from what we call "The wisdom of the crowds", the effect "fear of missing out" also does the magic trick to create a sense of urgency and scarcity to encourage customers to finish their orders. This has done a very job to help online sellers skyrocket their sales. 
Countdown timer with vibrant color to catch customer's attention
So how can you take advantage of these mind tricks to drive the purchasing rate from your customers during these seasonal events?
Encourage customers to take action by popping up notifications with the number of purchases, registrations, sign-ups, or anything you want to leverage the FOMO effect on the homepage, product page, and especially the checkout page.

The social proof doesn't necessarily have to be in the form of pop-up notification, it can also be the customers' testimonials to help increase the trust rate of your page. When it comes to purchasing decisions, consumers listen to word-of-mouth from their peers and unbiased recommendations. According to research done by

Nielsen

, 92% of people will trust a recommendation from a peer, and 70% of people will trust a suggestion from someone they don't even know. 
So show these testimonials on the product page or the checkout page in different formats of star ratings, pictures listing, etc to create an authentic marketing strategy. This method helps much to highlight the value of your products that will eventually trigger customers' purchasing decisions. 
Highlight the countdown timer/ stock counter on the product page with vibrant colors like red, yellow, green, and place it near the "Buy now" or "Add to Cart" button to catch customers' attention. 
>> Take your store's conversion rate and revenue to the next level with ShopBase Boost Convert
What to expect: 
Provoke the feeling of FOMO and create a sense of rushing when it comes to encouraging customers to push the CTA button.

Add in brand credibility, authenticity, and popularity 

Take advantage of crowd effects to influence customers' purchasing decisions. 
4. Send personalized follow-up emails/SMSs triggered by customers' behaviors
During these super busy seasons of the year, it's a great thing to see lots of shoppers coming back and forth to your store. However, it might be a burden to reach out to customers on such a large scale and if you don't do it right, there's a high chance they won't be coming back next time. 
So one of the best actionable ways to actively communicate and stay connected with your customers during seasonal promotion time is the auto marketing email/SMS to follow up customers. 
Easy as it might seem, in order to create a highly-converted and effective auto marketing email/SMS instead of just a simple promotion email is a whole new different story. So how to do it right? 
Send emails with a subject that contains powerful words to trigger a response or action from readers. Also, try to add in some emojis to swing their mood up and to avoid being too serious about urging your customers to come back to your store. 
For example, use these taglines: 
"Feeling blue? Perk up with our flash sales"

"The clock is ticking…Don't miss your LAST CHANCE to save up to …%!"

"Only 5 hours left. It's shopping time now or regrets later!!!"
>> Follow this article to learn more powerful words with Flash Sales Secret Sauce: 600+ Ridiculously Useful Power Words to Increase Conversions
In the case that your customers have come to the step of checking out but dropped out suddenly: send them a recovery email/ SMS to recall them about the item they're once interested in but ended up not buying. Also, offer a discount code for them to save the date for the next holiday sale. 
>> Discover how ShopBase helps online merchants to optimize their abandoned cart recovery SMS to earn up to $18.000 with only $232
Think further and don't let this be the last time your customers visit your website because you know for sure that your store can offer more than just seasonal products. 
Let's say if a customer bought the products a few times and hasn't come back to your store for 1 or 2 months, send them a Coupon/ Discount code for the next season sale as a "thank you for shopping with us" and also a friendly reminder. This is called a win-win scenario.
For ShopBase sellers, the feature for follow-up emails/recovery SMS has already been integrated into their online websites. There's no need to install a third-party app or pay any extra fee at all!
What to expect: 
Increase engagement with your customers by sending personalized email/SMS with appealing offers at the right time 

Low-cost marketing channel to actively stay in touch with customers during busy times

Track campaign performance by key metrics: click, open, and conversion rate, etc depends on your campaign goal. 
What not to do:
Do not SPAM customers' mailboxes with constant follow-up emails. This definitely annoys your customers as you're messing them up with a bunch of emails and the recipients just end up looking for the unsubscribe button so as not to hear from you anymore!

Be mindful of the content you send to your customers. The words need to be appropriate but don't just sound like a robot. For example, avoid using the word "Follow-up" in the subject line. This one is tedious!
You need to show them that you care about their satisfaction and notify more about special offers you got for them. 
Forget to add the Call-to-Action button. Do you want them to reply or want them to visit your website again? Be clear, be bold, and be specific about your intention!
Back to you…
Now you're well-prepared for all kinds of upcoming seasonal promotions with ShopBase Apps that guarantee you the best support to convert as many sales as possible. 
If you haven't created an online store, then don't hesitate to sign up with ShopBase and apply these amazing moves into your business today.
Happy selling, mates!