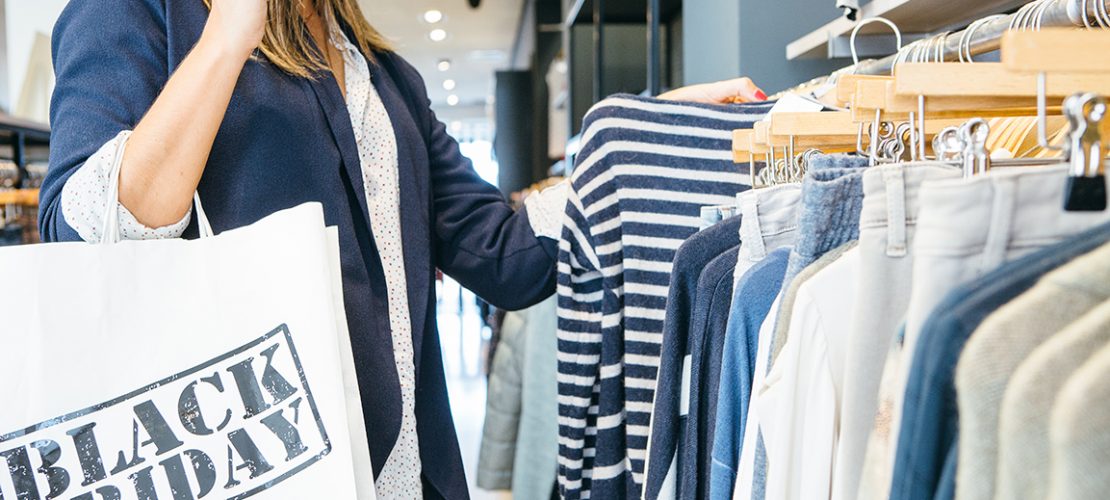 Seasonal Marketing: 5 Tips to Apply It To Your Business
Even if you are not in the tourism industry, you still may notice fluctuations in market supply and demand dynamics. Those spikes and valleys during certain months of a year are called seasonality. By knowing your business's high and low seasons, you can allocate your resources so that there is no reason to tighten your belt during the lull.
Even more, by tailoring your marketing to the season of the holiday, you provide your clients with the experience that is relevant to their current wants and needs. Clever marketing specialists never shy away from using seasonality to their advantage. And they often do it in the most subtle ways. But before we dive into the tips, let's talk a bit more about seasonality and how you can detect it in your business.
Seasonal fluctuations in eCommerce
While Christmas specials and Black Friday sales are a must for many marketers, it's important to get the most out of every season. Thus, retailers tend to experience fluctuations in:
Some months can bring you a sudden traffic boost followed by an urgent drop. To know whether it's a normal season phenomenon, you should consider your baseline traffic. For this, calculate your average traffic throughout twelve months and compare the resulting number with each month's average.
Seasonal changes can trigger certain buying decisions of consumers. For instance, on a rainy day, you're likely to sell more raincoats, and in July, garden supplies are usually in demand.
People need different things at different times of the year. Thus, in December, people tend to search for Christmas-related shopping, and electronics is in the search top in November due to Black Friday and Cyber Monday.
Marketing ROI is soaring during the high season, but in the low season, you may have to budget.
How to apply seasonal marketing to your case
Plan according to your business trends
Knowing how your business operates year-round helps you make better marketing and hiring decisions. Make sure you can answer the following questions:
What are the "most predictable" sales trends for each month?

Can you explain a reason for every change in income and expenses?

Do you have a capital fund to compensate for sudden downturns?

Do you continuously search for new opportunities to extend your offer?
To answer, you have to keep tabs on numbers and always compare them with what you had around the same time last year. This may be a luxury for small business owners, yet it is crucial to do if you want to successfully market your business all year long.
To determine if your business is prone to seasonality, do the following:
Chart sales data for 3 years
Check your sales reports and pay attention to the peaks and troughs that happen around the same time of the year. They should be similar in length with each new year. Look at your best and worst months in terms of revenue — if they are the same, that's the pattern.
Determine the reasons for sales peaks and valleys
Knowing the low season is right at the corner can feel demotivating. Yet, ensure you put the same effort into prospecting whatever month is on the calendar. Often, it's not really the season, but the fact that a marketing budget tends to drain out by the end of the fall or that too many sales reps go on vacation in August. 
Putting it differently, don't focus solely on buyer behavior. Take your team's behavior into account, too.
Adjust your customer support strategy
Seasonal surges may be a disaster for your support desk, being not able to handle the flow of clients' inquiries and expectations. If your support service dept tends to generate angry customers, you may notice a decline in sales over time.
You can begin with preparing for the expected activity rise by providing vocational training for your support staff on effective allocation of their duties. Adopting knowledge management processes, as described by HelpCrunch, will help your teams do their best work.
Next, you may create techniques for most common situations. Write down rules and variants of behavior and make your reps stick with them to process tickets faster.
After the peak season is over, analyze overall performance and revise your initial strategy for the next season.
Stay active
If seasonal breaks are an issue and you want to extend your business peak period, or even get a 12-month business year, you have to be consistent with your marketing. Here are some tips:
Create seasonal email lists
First of all, while your business is in the high period, consider tailoring your email list for a specific season. Create a seasonal opt-in incentive to increase traffic and get emails that are already segmented by seasonal interest. Miinto did a great job by inviting visitors to join their newsletter for Black Friday:
By offering customers a convenient way to get their hands on the best deals, the company collects relevant addresses that it can target with more Black Friday-related emails.
You can use sign-ups collected during your peak season to promote your online business once it's over. 
Create content for SEO purposes
As a brand, you should constantly remind your customers about yourself. According to statistics, companies with consistent marketing generate 33% more revenue than those that reach out to their audience occasionally. So, regular publishing of blog posts, press releases and articles will help you rank higher in Google and catch users' sights more often.
Adjust your content to the season
As the off-season hits, think about how you can add a relevant flavour to your content. Thus, you will make it easier for users to spot you as they search for whatever interests them in a current season. 
See how Havahart, a wildlife control products manufacturer, adjusts their content depending on the time of a year: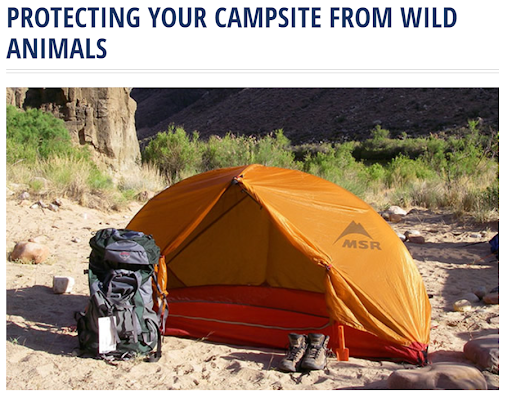 One of the Havahart's summer posts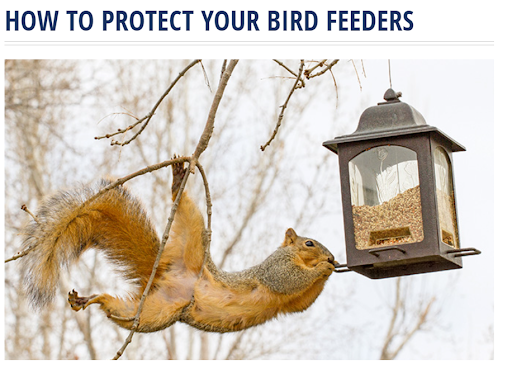 Havahart's winter post
Also, user-generated content is a sure-fire way to create trustful, authentic messages and boost the number of positive responses from your customers.
Connect with customers on social media
Social media is one of the easiest ways to stay connected to your customers all year round. Oberlo reports that 54% of consumers use social media to research products and services, so brands go all out to be there with whatever they offer.
So choose a platform or two where your customers are the most active. Then, come up with a social media content marketing plan that you can stick with and start engaging with followers, sharing great tips, promoting specials and building hype for the next season.
Adjust your loyalty program 
Loyalty programs have almost no cons. For customers, they create a sense of exclusivity. For marketers, it is a way to collect lots of useful data and foster purchases by retaining customers rather than hunting for new ones.
Apart from using your loyalty program outcomes for sending out "evergreen" content like birthday discounts, alerts for new products and cross-sell recommendations, try to adjust it for the season. You can offer personalized discounts using your seasonal email lists and a customer's purchasing history. Or, you can even go as far as creating a seasonal pricing schedule, depending on demand. Two-for-one deals are an example used by cinemas and closing stores to attract customers on slow periods.
Make your website outstanding 
Your website is the primary source where customers go to find information about your products and services, company and latest news. That means it shall be super easy to navigate and search on, which are both the features integral to modern ecommerce website builders. Moreover, if your website stands out among the others, you are likely to continue getting traffic and catch more leads even in the off-season. Here are some ideas on how to make your website even better:
Gamify user experience
Incorporate some gaming features to enhance user experience and improve your chances to occupy their interest in under 9 seconds. 
Use questionnaires, personality tests, polls, quizzes and surveys to add interactivity to your marketing and potentially increase conversions during the peak month. Later, you can use this data to reach out to customers with highly personalized offers during your low season.
APPS website is just one example of an interactive website. A visitor is presented with an action-simulator that teaches them how apple cider is made.
A/B test your season offers
With all your data and careful planning, sometimes an idea might not get the due excitement. That's why A/B testing is an effective and easy tool to learn your audience's preferences. Use it to experiment with pop-ups, chatbots, and new interactive elements.
Optimise for mobile
79% of customers purchase online via a mobile device. This is yet another reminder that the mobile-first approach isn't a recommendation, but a must-do. Especially for your peak season, shape your customer journey with mobile users in mind. 
Thus, ensure that pop-ups, live chat invitations and banners do not intrude on the experience of a mobile user. Incorporate different versions of the same feature for desktop and mobile if necessary.
The great idea is to create an app where you can send push notifications about sales and new offers, provide instant support and gamify the user experience even more. For example, Target made a Wish List app where children choose items to include in their wish list to then send to Santa.
Also, as you create a social media campaign, make sure it looks good on mobile, too.
Tune your budget
When you plan for a season, you risk appearing unprepared for an unexpected change in revenue and expenses. Instead, map out your entire year, starting with fixed costs and moving to variable costs. With a plan, you have a framework to rely on when allocating funds for unexpected expenses. 
A good practice is to have two budget plans — for the best and the worst-case scenarios. They will help to determine how many temporary workers you should hire, how much to produce, and whether you'll need an additional line of credit.
Another option is to change your fiscal year to adjust it to your business seasonality. This way, you can simplify your taxes.
Conclusion
There are tons of ways to get creative and connect with your customers, both in the peak and the off seasons. And they all go way beyond offering a traditional discount for Black Friday or announcing a sale to get some revenue before your sales drop to zero. 
While seasonal marketing better suits B2C businesses, B2B ones can apply it too. The key is to plan ahead, stay alert for trends, and be consistent while target-marketing your audience on platforms where they are most active.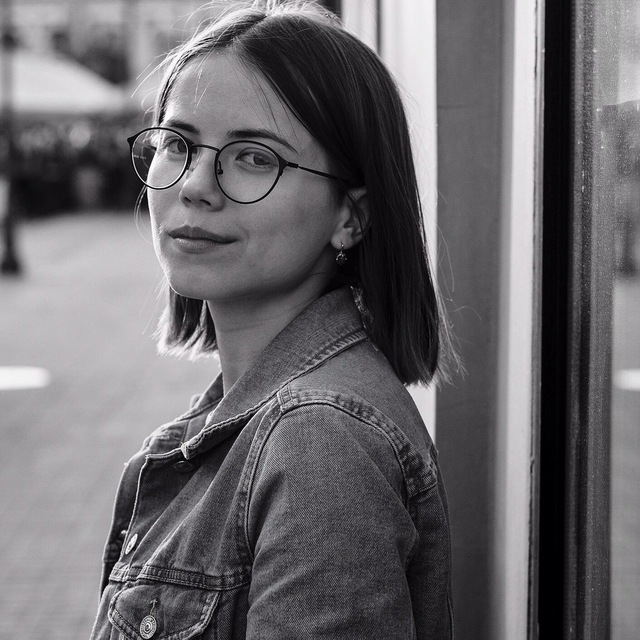 Julia Serdiuk is an outreach specialist at HelpCrunch, an innovative platform to build relationships with customers. She is a seasoned traveller and yoga enthusiast. Appreciates life and believes in the cloudless future of our planet.