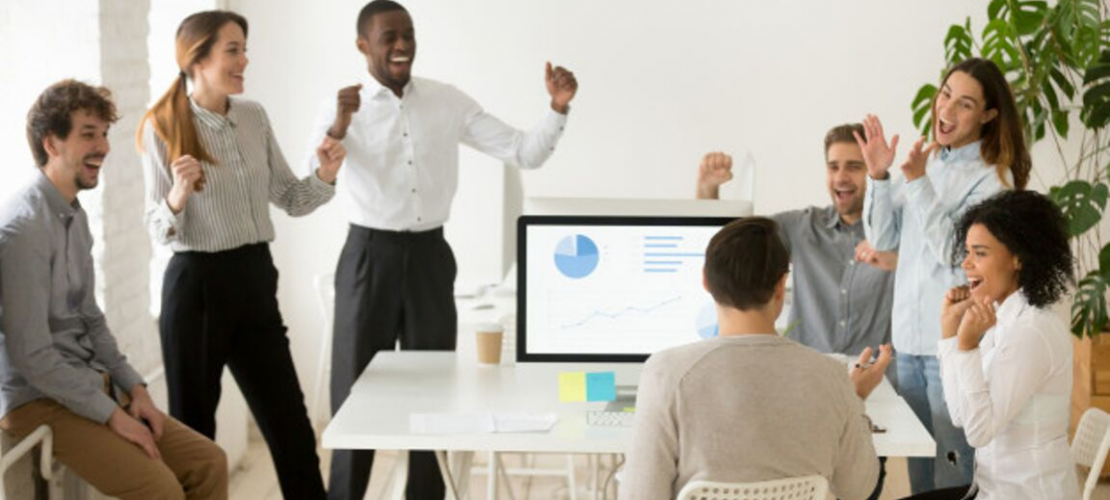 15 Highly Effective Ways to Promote a Product

When it comes to promoting a new product, it always seems like a daunting task at first because of mountainous options and you don't even know which one to start with. Are they suitable for your business? Will they be effective plans that help you to get the best results you ever want? Sounds simple to understand these questions but it's tough to give a proper answer.
If you are a risk-taker, just so you know 30000 new products are released on a yearly basis, and only a few of them make it to success. So the advise is clear: Don't invest all of your time and energy on something you can't assure about.
Promoting a product is no easy task. Good things take time and if you don't do it properly, wrong method of promoting can actually ruin your business. If you also find it difficult and are struggling to find the right solutions to this problem, then this article is designed for you.
Now, let's get into this post with us to learn more tips!
1 – Capture visitors' attention with entry popups
Don't look elsewhere, everything is at your own doorstep. The moment your visitors enter your website is a perfect chance for you to promote your products. An entry popup with the inclusion of the product you want to promote can be displayed the first time potential customers visit your site to catch their attention.
It's a clever promotional strategy to directly gravitate the visitors to the promotional product, requiring them to notice it the moment they enter your site. Don't be afraid to get creative with your entry popups.
You can also include discounts that your visitors can't refuse, making your entry popups more effective for conversion. Even if your visitors won't act immediately on your offer, they already become aware of your product.
For example, Fila effectively used an entry popup as their strategy to promote their new product collection together with a 10% discount offer. Source: Fila
You can steal this by using the Better Coupon Box feature from Beeketing to help you create your own entry popups to promote your products, offer discount coupons, and at the same time capture your visitors' email address.
2 – Retarget visitors on-site first with exit offers
An alternative to entry popups is letting your visitors explore your website first and then retarget them with products they've explored before they leave your website. The use of an on-site retargeting strategy is a highly effective way to promote a product that has been browsed by the visitor but was not successfully purchased.
To do this, you can use an exit offer. It's very similar to entry offers but the timing and shave already changed. An exit offer will only be triggered once a shopper is about to leave your website without purchasing a product.
It's a good strategy to keep reminding your visitors about the products they've shown interest during their browsing stage. Here's an example of an exit offer from Photo Paper Direct:
Source: Photo Paper Direct
You can use the Checkout Boost tool from Beeketing to display an exit offer with your customers' browsed products. Plus, you can heighten their sense of urgency by including a countdown timer to your exit offer.
Checkout Boost app can help you create different of deals/ promotions/ offers, click here to see more.
3 – Advertise your products on Google Shopping
With a growing 31% Y/Y in ad spending last Q2 2018, Google Shopping has already produced 59% of all Google search ad clicks, continuing to win against text ads and other online marketing channels.
Google Shopping is different from traditional text ads. With text ads, you choose the targeted keywords that will trigger when the ads will show up. But with Google Shopping, Google controls the search queries that will prompt your ads to be displayed.
A visual representation of a Google Shopping Ad
With Google Shopping ads, you help shoppers find your products more quickly when they're searching on Google. While the glaring likeness to search engine optimization feels like a downside, Google Shopping actually helps you to only pay for the clicks that are most relevant to you. Here's a guide on how to promote a product online using Google Shopping Ads.
4 – Make the most out of Instagram
Instagram is without a doubt one of the most go-to marketing channels of savvy marketers because of the highly visual narrative it provides. This is a good thing because people, especially shoppers, rely heavily on product visuals when making a purchase decision. And, what more effective use of visual cues than promoting your product on Instagram?
You can use shoppable posts to tag your products on Instagram by using product tags in their posts and product stickers in Stories. So, whenever Instagram users tap a product tag, they can see the product image, product description, price, and the link to direct them to the product's website.
Advertising on IG Stories is also making waves to online marketers and sellers because of their dynamic and engaging nature. For example, Waterdrop created this Stories below to promote its micro drink and glass bottles, resulting in 8.3x increase in website visitors.
5 – Send product samples to niche influencers
Influencer marketing has carved its spot as one of the most effective ways on how to promote a product online because it's found out to generate 37% higher customer retention rate in comparison to other acquisition channels.
Mega influencers can be expensive, as an alternative, you can reach out to niche influencers to help you promote your product. Niche influencers don't have a massive following compared to mega influencers but they are highly respected within a niche industry by a specific target market — making your campaigns more effective and impactful.
Niche influencers usually don't require monetary payment for a product post. But, they ask for free samples as an alternative payment. You can also use influencer promo codes that they can share with their followers. These codes can be used by their followers when purchasing products on your site. The influencers are then rewarded for every payment made using the code.
6 – Use upselling and cross-selling to promote a product
Upselling and cross-selling techniques can help you hit two birds with one stone. By simply upselling or cross-selling a product aside from what your customer is currently viewing, you are already promoting the upsell/cross-sell product while increasing the average order value.
Savvy marketers and sellers leverage on a shopper's interest and purchase behavior to recommend products similar or complementary to what their customers are recently viewing. There are many ways to use upselling and cross-selling offers like recommending them at the shopper's cart page.
Alternatively, you can also display your upsell/cross-sell offers at the end of a product page. For example, Hobbywing offers a cross-sell item whenever a visitor is browsing a product.
Source: Hobbywing
7 – Start niche blogging
Creating a niche blog is medium to long term strategy on how to promote a product online. Niche blogging allows you to produce specialized contents highly relevant to your target audience. Thus, it ensures that you are attracting quality visitors.
You can promote your products in your niche blog by mentioning them in your contents. This becomes a gateway for your potential customers to notice and become aware of what you have to offer.
For example, OKA, a British furniture and home accessories retailer, created a niche blog to provide its readers with interior design solutions like organizing your home and design tips while showcasing a wide array of their products in their tips.
Source: The OKA Blog
8 – Partner up for guest posting
Aside from starting your own niche blog, you can also reach out to other bloggers or personalities to partner up for some guest posts. Guest blogging is a great way to introduce your products to a new audience by taking advantage of the existing visitors of your partnered blogs. Many blogs already have an established following relevant to your niche so when you contribute to them, their audiences will be more likely the type of customers to be interested in your products.
Select blogs with strong industry command, quality followers, high engagement, and brand relevance. Write unique and interesting topics to stir the interest of your readers. Then, subtly mention your products without being "salesy". Make sure that the product promotion sounds organic and goes well with the topic.
9 – Promote products using bundles
Two heads are better than one? In the case of product bundling, it's definitely a resounding yes. The art of product bundling may seem to be just a strategy to maximize the average order value, but it's actually more than that.
Product bundling happens when you group individual items that can be sold separately into single merchandise for sale. Now, you can use bundling to promote products that are relatively new or might be lesser known.
What you can do is to pair up your top-selling items and use their popularity to shed some spotlight to newly added or slow moving products. If you really think about it, that's a clever way to promote other products that people don't normally care about or look for. Plus, shoppers find bundled products more valuable because of their presumed savings.
10 – Get people to share
A strong referral program can heighten the power of word of mouth which really works well when you want to introduce your products to other people who may have not heard of them before.
What you want is for people to start sharing your products to their friends, family, and colleagues. In general, people trust recommendations from the people they know so you want to drive your customers and visitors to start talking about your products to their loved ones.
Traditionally, you can incentivize the person referring your products but you can even amp it up by rewarding both the person referring and the person being referred to. If you have a product to showcase, you can also use that as the referral incentive.
For example, Unicorn Snot has a multi-level referral program to drive its customers to share their products. Aside from cash or discount incentives, they also use free products as one of their rewards.
Source: Unicorn Snot
11 – Run a free product giveaway contest
Product giveaways are a fun and engaging way on how to promote a product online. Because of its contest element, people can get excited and start talking about your brand and products. Thus, it can help you introduce your products to a new audience for a relatively low cost.
A typical giveaway contest uses a free product as a prize in exchange of email address or social media following. Who doesn't love getting a product for free? But, make sure that you incorporate a viral factor in your contest mechanics like asking them to share the contest to their friends and family. The more people seeing your contest, the more your products and brand is exposed to a new audience.
12 – Encourage user-generated contents
User-generated contents (UGC's) are anything that customers post online like reviews, photos, videos, or testimonials about a brand or product. What's particularly interesting with UGCs is their authenticity. Because customers are producing their own comments about your product, they are more believable compared to a branded post.
You want to encourage your customers to share positive reviews about your products online, especially on their social media posts. This way when they post good feedback regarding your product, their followers become aware of your product features and benefits.
We've talked about running a product giveaway earlier and you can incorporate that to drive your customers to produce UGCs. For example, Converse ran a giveaway contest with a simple rule of posting a social media photo for a chance to win a pair of sneakers. This helped them to promote their shoes using UGCs.
Source: Converse
13 – Leverage gift guides
Gift guides are extremely popular during the holidays because it's the season of gift giving. People are looking for gift ideas, thus, gift guides are helpful contents for them. But you can also use this tactic as a way on how to promote a product online all year round.  
You can build your own gift guides, incorporating your products into the mix. Then, promote them on your website. Alternatively, you can also find reputable gift guide curators that have an audience similar to the profile of your target customers.
Most gift guide curators require product samples to be submitted in exchange of making your products get featured on their gift guides.  You can easily find them by doing a simple Google search. Choose gift guide curators based on their audience type and size, engagement level, reputation, and brand relevance.
14 – Answer questions on Q&A sites
If you are familiar with Quora, then you already have an idea what a Q&A website is all about. Question and answer websites are extremely popular to online users today because it enables them to ask random questions, wishing to get answers from other users.
You can use these Q&A sites to promote your products too. How? By simply looking for questions related to your brand, you can answer them genuinely with practical solutions to their problems. Then, you can tastefully recommend your products in your answers.
For example, if you are a skincare product, look for questions related to skincare routines or similar topics like the question regarding the best foundation for oily skin. Practical tips were given and at the same time incorporating their skincare product.
15 – Send personalized drip emails
If you're looking for effective ways on how to promote a product online, then email marketing shouldn't be disregarded. Email still has the best marketing ROI averaging at 4400%, exceeding social, tv and paid search.
But, traditional email marketing won't be any good now considering the volume of emails being received by customers daily. So, consider setting up personalized drip email campaigns instead. A drip campaign is a series of automated emails triggered by specific user actions that can be sent based on predetermined timelines like welcome emails, cart abandonment reminders, order confirmations, etc.
With your drip emails, you can personalize them by promoting your products based on the user's behavior or actions. For example, you can send an exclusive sneak peek on a new product you're about to release or a limited collection product just like how Target did to showcase their limited-edition collection below.
Getting the Right Buzz
Learning how to promote a product online might appear to be a little challenging, especially if you're quite unsure of your marketing plan and the added pressure of failing.
Don't risk your chances, use our highly effective and time-proven marketing strategies to get your products out there and build the killer buzz they deserve.
If you are ready to promote your products, then let's create a fully-function store on ShopBase with us and start applying these strategies to make the most of it.
Please contact us for more support if you have any question!