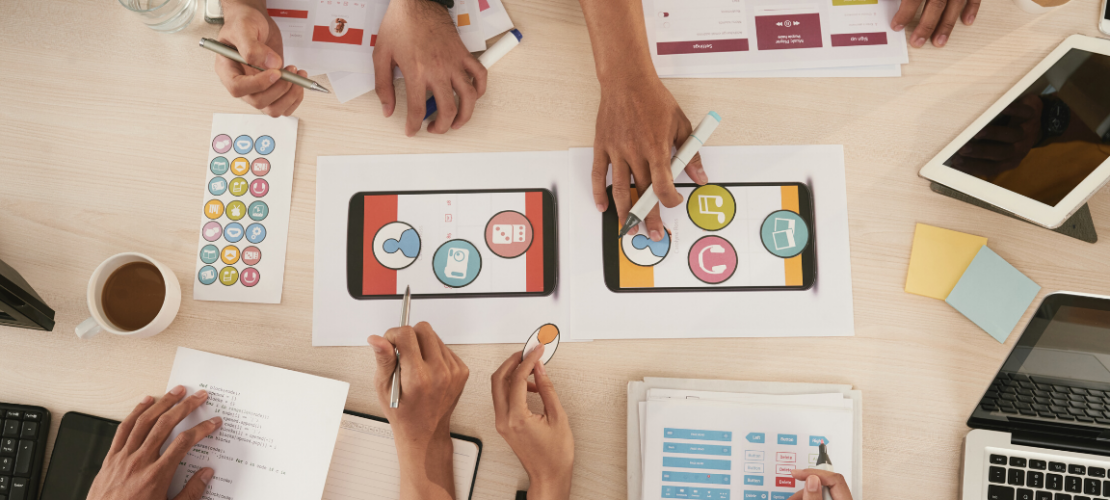 7 Profitable Dropshipping Niche Ideas You Must Know (2021 updated)
As a dropshipping entrepreneur, you need to be mindful of what you're selling to your customers. 
Since consumers' preferences are constantly changing, you need to take time and effort to do research properly to catch up with the latest trend. Besides, while choosing for the best dropshipping niche, make sure that the one that you pick will fully adapt to consumers' needs and expectations.
Finding the right dropshipping niche could be a daunting task because there's a myriad of products online for you to consider. But there's no need to worry. In today's post, we've rounded up the top 7 dropshipping niche ideas to help you to kickstart your business. 
Let's dive into the list now!
1.Eco-friendly products
Green products are not something new but a sustainable dropshipping niche. Well-educated with the issues of environmental pollution in this day and age, the preference for eco-friendly items is clearly increasing. 
According to Nielsen, 73% of respondents claim to change their consumption habits to reduce their carbon footprint on the environment. 
The rise of the sustainability shopping segment definitely gives dropshippers a good reason to start developing and selling these types of products right away to make the most out of it.  
It's no exaggeration to say that beeswax wrap is the ultimate green alternative to store food.
The great thing about this is that it has an easy-to-wash design also makes it reusable for consumers. As it is more cost-effective than the original plastic one, customers would love to open their wallet to buy this product. 
Source: Amazon.com
Another reusable product in the sustainable business we would highly recommend is the adult diaper. This is not something too sensitive to promote as there's a case that people, especially the elderly who are incontinent and cannot manage to do their personal hygiene properly.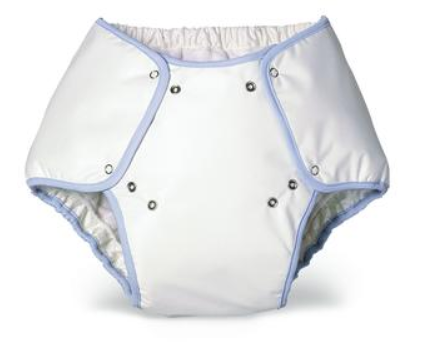 Source: idiaper.com
Reusable underwear is a great product to sell because it helps customers to save money in the long run in comparison to disposable ones. This product is also adjustable to fit different body forms and is easier for caretakers to wash as well. 
2. Health & Beauty 
For long, people have paid a lot of attention, also money to improve their body shape and develop a healthy lifestyle. This is not a trend anymore, this should be considered as an essential dropshipping niche that online merchants should take advantage of. 
Valued at 10 billion dollars, this dropshipping niche is definitely worth investing with every penny. Don't let the idea of this competitive race stops you from joining the game. Change your mindset, brainstorming product ideas and you will have more chances to gain a huge profit from this niche. 
Waterproof fitness tracker
Wearable devices in the eCommerce market have attracted much attention, among which is the fitness tracker. This product once was like an expensive piece of ornaments that only the rich can afford. But in the digital era, the fitness tracker has become more accessible to the general public.  
Source: Amazon
Other than just selling the one that counts calories or heartbeat, you should consider taking up the waterproof fitness tracker for when customers taking a shower or swimming. This can help your business to head over the trend. 
Also, this product will attract more customers, especially swimming athletes because of its modern feature. 
According to Survey & Index Report, 86% of American workers sit all day for their jobs, which can be considered as the main reason for some health problems including upper and lower limb injuries. 
The increase in posture ailments has aided the development of the market for posture corrections. So it's a great opportunity for you to start selling this trending product to get maximum profits out of it. 
Statistics show that 92% of citizens are living in the areas that do not meet WHO air quality standards which results in lots of facial skin problems like inflamed acne, black pores, etc.
The rise of facial care awareness is a leading factor in the surge in demand for skin-care products of both men and women. Then, there's nothing more suitable than a derma skin scrubber pen, which is a handy device for healthy skin.
When online retailers run advertising, make sure to add more photos of "Differences before and after" as pieces of evidence of its benefits to make it more persuasive. 
3. Outdoor supplies
The outdoor supplies aren't only for outdoor activists and adventurers but for any customers of all ages. Therefore, if online retailers dropship these outdoor-related items, they will be likely to reach a wide range of customers, thus more opportunities to expand your business. 
Moreover, the figure of traveling has reached a peak last year with a record of 1.4 billion international tourist arrivals. This number shows these outdoor supplies for those who are usually on the move are definitely on high demand. 
Packing stuff for an outdoor trip could be a daunting task as travelers want to carry as much as possible. However, even when the luggage is big enough, for some reason, their personal items just couldn't fit it. This is when a travel organizer comes to rescue.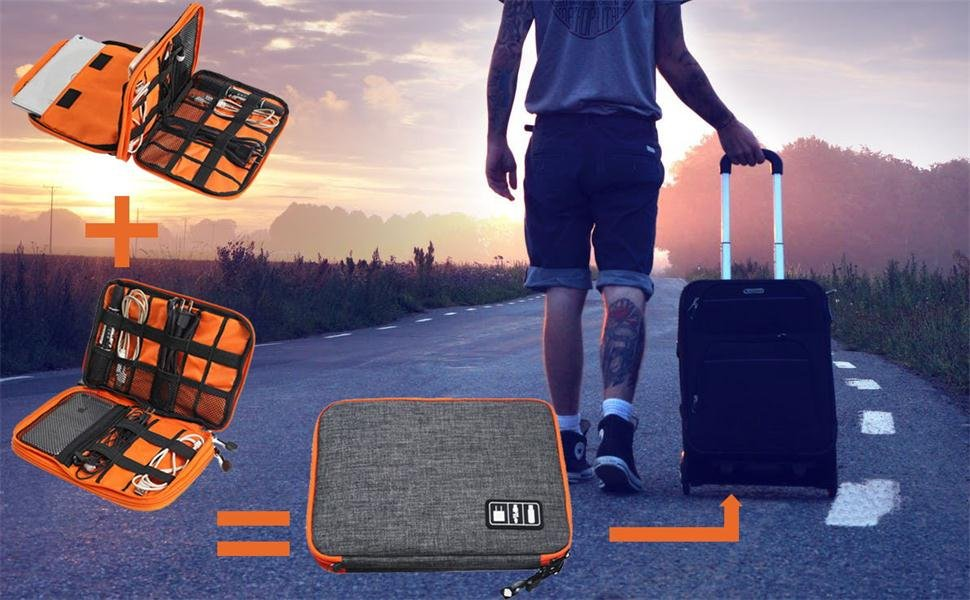 Source: AliExpress
This product is great for dropshippers to sell because they come in a variety of sizes and designs with multicolors which can be really trendy for anyone who loves to travel.
When traveling or taking part in outdoor activities, personal stuff security is one of the biggest issues since not everyone can pay full attention to their belongings. 
While the original backpack is only designed to carry stuff, the anti-theft backpack with its unique texture can also relieve your customers' concerns and anxiety about security problems.  
Source: AliExpress
This item is still a new product on the market but look at how the figure has increased over the last year and it is projected to keep growing in the near future. It's time for dropshippers to take over the trend and make some money from this product.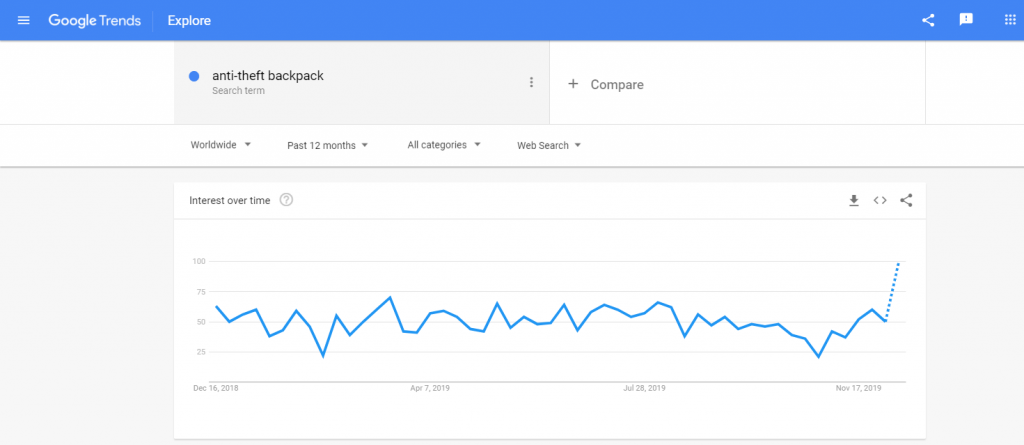 Raincoat with backpack protection
The availability of raincoats with varied designs, colors, patterns, and fabrics is driving market growth. With the volume search up to more than 49.5k, this item is definitely a hot product for dropshippers to sell.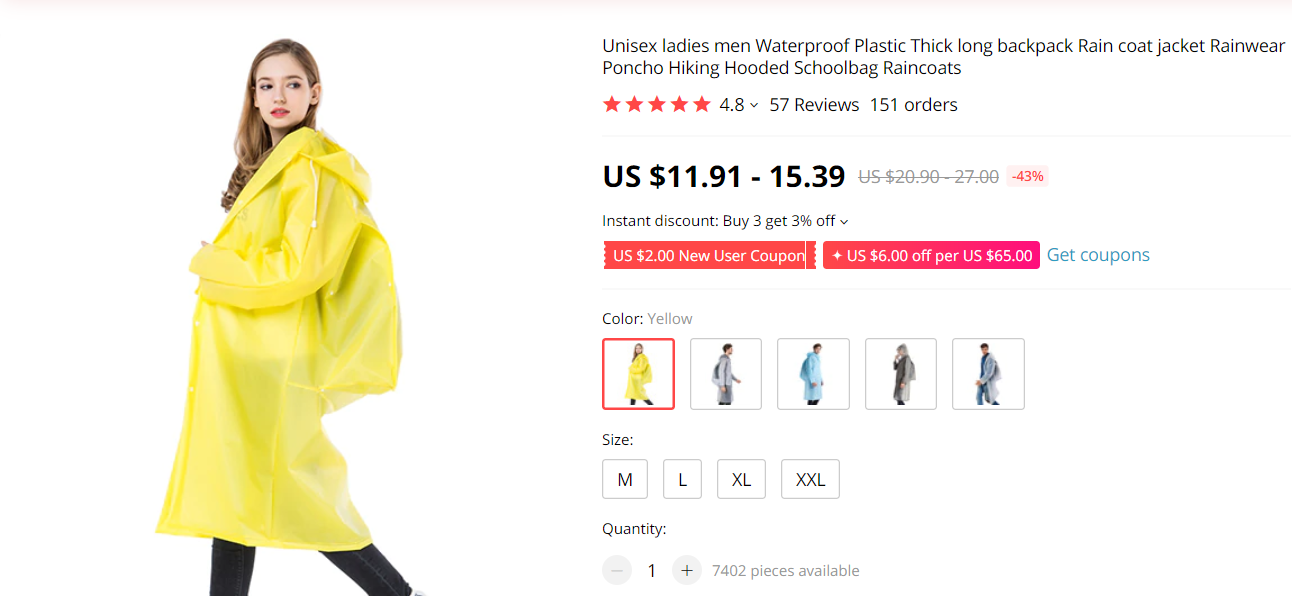 Source: AliExpress
But a normal raincoat is too obsolete so why not take your business to the next level by selling a raincoat with backpack protection. 
There's tons of potential for dropshippers to invest in this special product. But the main reason is that it helps your customers to avoid all the inconveniences of getting wet and protect their backpack in the rain.
You might doubt a little bit and wonder "How come a pair of gloves help to make money?" when reading this. But a glove decorated with LED light is a totally different deal. This item even makes a man grow his own start-up into a 13 million dollar business. Astonished, aren't you? 
This could be you too, so quickly grab yourself a piece of this delicious pie by starting selling this product right now. 
Source: AliExpress  
These gloves will make your business profitable as they can be given as a present for kids to dress up during the Halloween holiday. In addition, you might not know but glove with led light is one of the hottest items in the EDM dancing and raving community. So, more customers for dropshippers to target and drive sales.  
4. Tech supplies and accessories
2021 is definitely the year for high-tech devices as this market shows no sign of going down. The tech industry is a 2 trillion dollar market and still growing stronger than ever. 
For this dropshipping niche, you can earn a massive profit, especially on special occasions like Black Friday or Cyber Monday. Statistics indicate that these days, tech deals are likely to draw people's attention and trigger impulse purchases due to continuous discounts. 
Technology along with relevant accessories is a thriving dropshipping niche and if you're still hesitating about selling it or not, these products will be sold out before you even know it. 
Mobile phone accessories are becoming more popular and this market is even predicted to reach $107.3 billion by 2022. 
According to one of the neck phone holders have witnessed an upward trend in recent times. This product is expected to make a boom in the latter time. 
One main reason for customers to buy a neck phone holder is because of the convenience it brings out. They don't have to carry their phone by hand while moving or lying on bed, all they need is put the clamp onto the neck and relax without the fear of the phone dropping on their faces.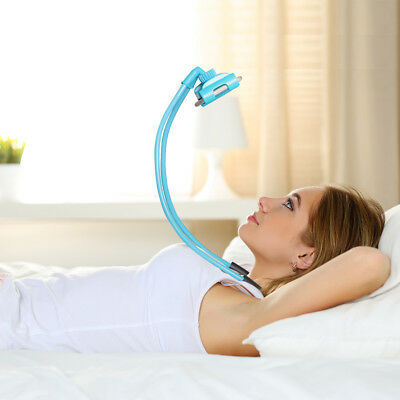 Source: eBay
Online retailers can advertise this product by creating a promotional video to illustrate clearly the benefits of this phone holder so that customers can visualize it better. 
From 2017, tech giants like Apple have already begun to support their products with a wireless charging system that facilitates the use of iPhone users. Since then the need for this modernized charger has risen sharply. 
The global wireless charging industry is exhibiting robust growth and reached a value of 6.9 billion dollars. It's time for you to take over the trend and be a part of this profitable market. 
5. Pet goods
Let's not skip this one. Admit it, who can ever resist the charm of adorable pets? Anyone who owns a dog or a cat or animal of all kids would love to give their pets a full and happy life. 
As you might probably aware, the pet industry is on the way to claw its paws to every area of the world. American pet products association estimated that the money spent on pets will reach 75 billion dollars in 2019.
 Also, the confirmation of Forbes lets us know that the interest in pet retail market is getting higher and higher each day. This means that retailers need to get into this dropshipping niche to earn some profits right now.
Pet massage tool for bath time
Most dogs can be really playful, and sometimes messy with water. That's why their owners are miserable to give them a proper bath. 
 A massage tool for bath time can do wonders for not only pets but also for the owner as it's easy to adjust the water power which is more energy-effective. Too many advantages that pet lovers cannot ignore. 
The main reason we bring this up is to show you what a problem pet bathing is and how desperate customers are to solve it. There's a need, there's a money-making opportunity. 
So it's time for dropshippers to consider taking up this product to get more profits to your online store now.
Slow feeder bowl is an amazing idea for pets that have a tendency to eat so fast that they can choke and gag on food. This can cause some noticeable detrimental impacts on pets' digestion and circulation. 
Source: Amazon
It's also a concern for many pet owners, that's why you can see that the need for slow feeder bowl is growing. This appears to be the best opportunity to promote this good and show customers that you also care about their pets too. 
Be creative with bowls' designs and colors so that your customers have more choice to pick and buy from your dropshipping store, and maybe another one for their other pets at home.  
Ultrasonic pet flea & pest repeller 
You might have heard of common accessories for pets like costumes, clothes, neck belts, etc. But this supply is more than just an ornament, it protects pets from annoying invaders like fleas, ticks or pests into their furs. 
So literally what you're doing here is giving pet owners a helpful tool for customers and their pets to avoid these insects. 
Source: Amazon
Online retailers should add a detailed and clear description to demonstrate the usefulness of this product to their pets. The more specifically you write, the more compelling it is to persuade your customers to purchase it.
6. Apparel items
It is obvious that the apparel product is all time necessities and the industry of apparel is changing dramatically due to the high demand for customers ranging from clothes, shoes to accessories. 
It's no overstatement to say that apparel is one of the hottest dropshipping niches for eCommerce entrepreneurs to start their business. This niche is considered as a broad segment that includes an array of potential products for you to sell. 
But the apparel niche is no permanent as shoppers are always looking for a new level of refreshment. Therefore, your product, as well as your store, needs to be outstanding and unique to capture buyers' attention. Here are some profitable product recommendations to help you jump on the trends. 
According to Google Trend, one of the best dropshipping tools for product and market research, the figure of the search for novelty socks has dramatically increased in the last few months and dropshipping retailers cannot ignore the huge potential of this item. 
Big bonus! Socks with multi designs and colors are visual-catching and suitable for seasonal sales like Christmas, Thanksgiving, Halloween,… which will definitely attract more holiday shoppers to shop in your online dropshipping store.
Source: sockdrawer.com
Night vision driving glasses
Not being able to see clearly at night is a common complaint from lots of drivers and it could be mortal sometimes. Therefore, night eyewear is undoubtedly a promising business. 
This trendy night driving glasses come with different shapes and easy to adjust, many are also designed to be wearable in the morning to protect the eyes from UV radiation.
So, with both health and decorative effects, these glasses are definitely a profitable item for your online dropshipping store. 
Source: Amazon
7. Home and kitchen appliances
The last dropshipping niche is too familiar for all of us but the need for home appliances never seems to stop growing.
As the living standard is getting higher day by day, people constantly chase after newly developed and modernized equipment to decorate their homes. That is no strange thing to wonder, who doesn't want to live in a convenient space and have a comfortable life? 
It's also estimated that 477 million smart home products will be sold in 2020. What a number! If you're still considering then you'd better jump into it now. 
How can you help your customers avoid the discomforts like cracked lips, nose bleeding, etc when the air at home is too dry. No need to search for more, we have a suggestion for you: A mini humidifier.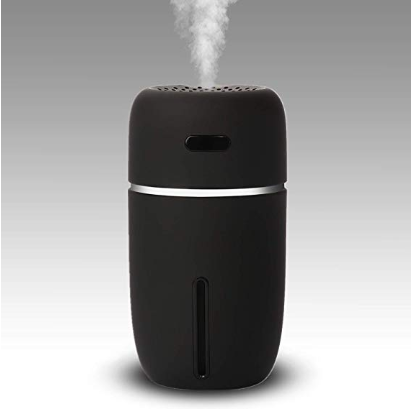 Source: Amazon
This tiny little item may not occupy many areas in your home but it undeniably comprises a large figure in the demand of customers. As you can notice in the Google Trend graph below, the search for this goes considerably high in the wintertime. So you should consider setting up some advertisements in November, December, and January. 
There appears to be a diversity of types of humidifiers such as impeller humidifiers, steam vaporizers, ultrasonic humidifiers,…with many sizes and price points for you to sell to different customers depends on their preferences and budgets. 
Weird as it may sound in the list but the bathroom stool is keeping its steady position and a great upward trend all across the world. 
It can be awkward at first when it comes to advertising this item but it won't be anymore if you know how to take it properly, of course in a humorous way.
Bathroom stool started to become trending through some viral videos on social media so make it a good platform to promote your products. You can outline the advantages of a bathroom stool in your promotional posts.
Wrap up!
Wow, it's been a long list to consider but these are the best to offer to your customers. If you aim to build a successful dropshipping business, you have to do research carefully and comprehensively on the dropshipping niche you prefer from your targeting market and customers. 
If you've already found out which dropshipping niche you are into next year then let's get started by creating a dropshipping website with ShopBase and promote your product right away!