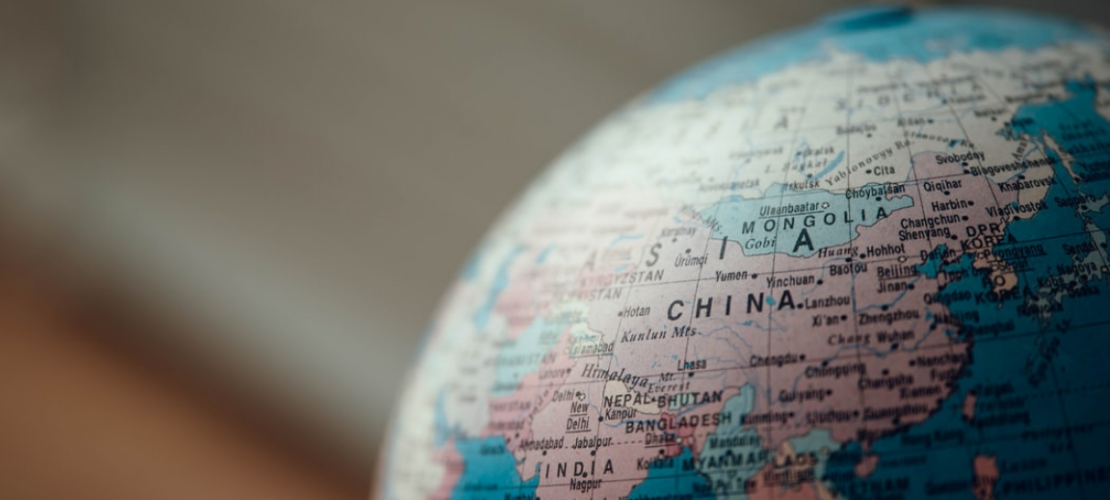 Where to find the best dropshipping suppliers?
No merchant can deny the significance of dropshipping suppliers in the success of their business. It can be said that supplier selection is a make or break factor, so they need to be extremely careful to do that.
Generally, the following are the most common questions we get asked by our merchants:
China dropshipping suppliers or US dropshipping suppliers, which one should I go for?

What are the pros and cons of each option?

How to find a dropshipping supplier? Where and When?

Before I head to an official partnership with a supplier, what to consider?
To help our merchants find the right suppliers for their business, we are going to break down all of the questions above.
Let's go!
---
New update

Understanding that finding dependable suppliers must be daunting and frustrating, ShopBase team would love to introduce you to our ShopBase Fulfillment together with its new package.


ShopBase Fulfillment (previously known as CrossPanda) is an in-house dropshipping agent of ShopBase, which supplies millions of products in 40+ niche categories for 50k+ sellers of ShopBase. With the new package introduced in January 2021, all ShopBase sellers who have their orders fulfilled by ShopBase Fulfillment will get:
Fast yet cheap shipping

Trending product ideas updated monthly

Cashback (gain up to $1/order)

No order processing fees required (save $1.5/item)

Access to a network of warehouses worldwide
---
1.
Sourcing your products from China or the US?
China dropshipping suppliers or US dropshipping suppliers?
China 
Advantages
Generally speaking, product costs offered by China dropshipping suppliers are much lower than the US ones. This is because the manufacturing cost in China is much lower than in the US because of cheaper labor, rich domestic resources, short supply chains, and so on. In fact, many US companies relocate their production to China to take the cost advantage.
Sourcing from China benefits merchants in terms of product diversity because the country is home to suppliers working in numerous domains.
In fact, the country produces more than 70% of the world's DVDs and toys; more than half of bikes, cameras, shoes, and telephones worldwide; more than a third of its air conditioners, color TVs, computer monitors, luggage, and microwave ovens. Therefore, you rarely worry that you can't find a supplier for your niche market. China supplies products of all types; you just name it!
Developed logistics network
China is no longer an underdeveloped manufacturing country as it once was. Today, along with the manufacturing industry, its logistics is flourishing faster than ever. China has one of the best logistics networks in the world, which is combined with sea, train, and air transportations facilitating fast delivery worldwide. It is estimated that US-China shipment now only takes just 2-3days.
Disadvantages
Not all Chinese suppliers speak English, so the language becomes a big barrier standing between foreign sellers and local suppliers. However, sellers can get this out of their way by working with large suppliers who do regular business with foreigners.
Bad impression on products
This sounds cliché but it is actually an issue for every seller sourcing from China. Their items are at risk of not getting welcomed by customers because most of them have a stigma for made-in-China products. They strongly believe that those items have low quality and are not durable. 
Besides, those are mainly manufactured with labor exploitation, which makes customers feel bad about owning Chinese products in terms of morality.
However, this is no longer a drawback because of the fast-growing popularity of blind dropshipping, white-label, and private label. Those types of dropshipping are increasingly preferred by many sellers because they can have the product origin blurred but still source at affordable prices.
The US
Advantages
Made-in-US merchandise is more preferred by customers all over the world because of its good reputation. As a result, they are willing to pay a higher price for that merchandise because of their strong belief that price comes with quality.
Made-in-USA label on clothes
The US has the best logistics networks of road, marine, and air transportations. This ensures that your orders always arrive at customers' locations on time unless the delivery process is badly affected by external factors.
Especially, this means a lot with you if your customers are mainly based in the US. Your orders will arrive at their destinations in JUST several hours.
Most of the biggest couriers in the world are based in the US, namely UPS, FedEx, and DHL. You never have to doubt their reliability.
Major players on the logistics industry of the USA
Disadvantages
In fact, sourcing from the USA generally may cost at least 50% more than Asia. This is because of the high labor cost, production cost, and high shipping fees. It is sure that customers want high-quality merchandise but it is not sure that all of them are willing to pay a high price. This reduces your profit margin and even puts your new-born business at risk if you have no idea about your customers' average spendings.
The US produces a very wide range of products, but actually its supply is less diverse than China. In fact, China has become the world's factory contributing about half of the global supply. Moreover, production in China is believed to be less limited by regulations regarding environmental protection or working conditions for labor forces. So, it can be said that the Chinese are willing to produce anything, you just name it. It is only a matter of money. 
2.
How to find China dropshipping suppliers?
In China, the number of dropshipping suppliers is huge, which makes it very hard for any merchants to sort out the good from the bad. Therefore, you should equip yourself with a list of criteria to evaluate which supplier is right for your business. The checklist includes:
Low minimum order quantity required

High-quality product supply

Fast delivery

Great customer service

Return and refund accepted

Product samples provided
After getting what to consider, you should get yourself some insights of how/where to find China-based suppliers. Here is the answers:
Join trade shows
Trade shows (or trade fairs) are places where manufacturers and suppliers display their merchandise to attract new clients (distributors, wholesalers, retailers, merchants, and so on).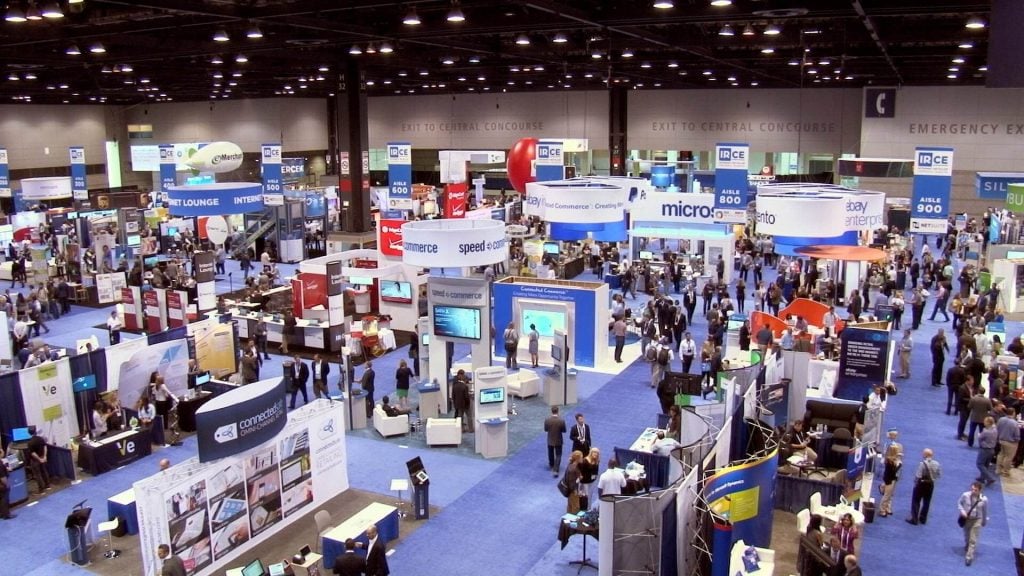 A dropshipping trade show held in China
At trade shows, you can observe merchandise of all suppliers by your naked eyes. Some suppliers also allow you to touch their merchandise to test the quality. If you have any questions for a supplier, just go finding its salesmen and ask them. Thereby, the answers you get may be very precise and detailed, and you'll save a lot of time. By contrast, if you contact them via email, it may take you weeks for an answer, not to mention that you can't get the full overview of them just via one single email.
If you are wondering how to find a dropshipping trade show, Google is the most powerful search engine for you.
Annually, China is the host of hundreds of trade shows in the dropshipping business. The most popular ones of them are The Canton Fair (Guangzhou), The Yiwu Commodities Fair (Zhejiang), and the East China Import and Export Commodity Fair (Shanghai).
Search online
You can find your dropshipping suppliers via the Internet as each supplier has its own online profile for merchants to know about them. However, because of the large number of suppliers existing on the market, the search journey might be painful.
There are a few elements that you should take into consideration before going for anyone.
Check company information (business license, business address, contact information, factory photos,

Check product price and compare with others

Check suppliers' feedback and ratings

Consider shipping methods of suppliers

Consider the responsiveness level and customer service quality of suppliers
If any of those are unavailable on their profile, don't hesitate to contact them to get the answer. This is also the chance to test the customer service quality, you will see how they handle if you need some help from them.
It is not recommended that you choose the first supplier you find. You should give yourself many options, and then compare their service, packages, and pricing with each other. By that way, the suppliers you opt for will be both reliable and affordable.
Search on AliExpress
AliExpress positions itself as an online B2C retailer, but this is also a big B2B marketplace for you to search for dropshipping suppliers. From electronics to fashion, you can find suppliers for almost everything you want to sell here.
AliExpress – a big B2B marketplace for you to search for suppliers
The best way to look for a reliable supplier is to take advantage of the suppliers ranking feature on AliExpress Dropshipping Center. There you can find different suppliers based on different categories, then compare their reliability rankings with each other before you decide to go for any.
Suggested article: How to Dropship with AliExpress: A Complete Guide for Beginners
Source from CrossPanda
If you feel too exhausted to pick one among hundreds of dropshipping suppliers out there, you should find yourself a shortcut. This means that you will partner with one and only supplier who is proven reliable. Besides, they must be the one who has a wide connection with other suppliers or a direct partnership with manufacturers. This enables you to process orders effortlessly, minimize friction of managing multiple suppliers, and avoid being in trouble with irresponsible suppliers.
If you are finding such a shortcut, CrossPanda is right for you. But wait, why?
Pricing

: If you think that prices offered by AliExpress are the lowest on the market, you might have to think again. CrossPanda supplies products at very reasonable prices, which is much lower than AliExpress. Most importantly, their reasonable prices always come with good-quality products.

Product quality

: CrossPanda always spends time conducting market research on the best suppliers. Yet that is not enough. They test the quality by themselves and only opt for suppliers who really supply good-quality products.

Delivery

: AliExpress delivery often takes about 15-45 days, but CrossPanda shortens the delivery time by half. To be more specific, CrossPanda processes your orders within 1 day, and delivers them to your end-customers' locations in just 8-10 days. CrossPanda's shipping costs are also lower than AliExpress, and especially, if your customers are located in the US, CrossPanda charges you $0 for shipping.
Suggested article: CrossPanda – Get exclusive access to a trending, cut-price product source
3.
Which to consider before you partner with China dropshipping suppliers?
Return and refund policies
The dropshipping suppliers you pick may be very experienced and professional, but with a large number of orders they have to process every day, making a mistake is inevitable. Sometimes you may be complained by customers because their order arrives in a damaged condition or it is mis-delivered. So, who is going to take that responsibility? You or your supplier? It is time to refer to return and refund policies.
Basically, the suppliers you pick should offer a return and refund policy which is crystal clear and advantageous for you. Let's say that in such a situation above, the suppliers should withdraw the damaged item back, then send the good one away again. And, they are, of course, the one in charge of the back-and-forth shipping fees. Or in another case that the item the customer ordered is mis-delivered, it should be the suppliers who contact the courier and resolve the problem. 
Responsiveness level and customer service quality
Before heading to a partnership with any China dropshipping suppliers, you should ensure that they are responsive (enough) and offer good customer services.
Let's say that you get complained by one customer about the damaged item that he got. He calls you and asks for an explanation and refund. You, of course, contact your supplier instantly to get the explanation, but they don't reply. A few days have gone, your supplier remains silent and the customer is mad enough to leave terrible reviews on your site. What a disaster!
Therefore, testing the responsiveness of suppliers should be prioritized. The best way to do that is to place a test order, then make up an issue and contact them by yourself. Let's see how they deal with your issue. Another way to test their customer service team is to scrutinize reviews by their previous clients and to check their ranking on AliExpress Dropshipping Center.
Minimum order quantity
Most dropshipping suppliers don't sell directly to merchants, they work via wholesalers or distributors instead. This is because they prefer selling in large quantities, but not all merchants can meet that requirement.
Therefore, you need to make clear about the minimum order quantity requirement before heading to a partnership with any China dropshipping suppliers. And you, of course, should pick those who require no/low quantity if you find yourself in one of these conditions:
Your business is on a tight budget

You are selling multiple types of products

Your business is in the testing phase in which you sell different types of products to figure out which one is the most suitable. 
Abnormal fees
Different suppliers may ask you to pay different types of fees, but it doesn't mean that you should pay for abnormal fees, such as pre-order fees or ongoing fees (to keep business going on). Another important thing that needs to be well discussed is the currency exchange rate (USD vs CNY), which may change between the moment you and your suppliers sign an agreement and the moment you send them money. That possible change may be worth a lot of money especially when your order quantity is large.
Product quality
Products of different suppliers come with different qualities even though they share the same material and design. So before you source anything from the suppliers, you need to run a quality check.
You often have 3 options to do that:
Contact suppliers by yourself and then ask for a product sample.

Contact third-party teams like CrossPanda.

Place a test order (recommended for products at low base cost only)
Wrap up
By reading this article, we hope that you get the answers to all the questions listed at the top of this. That means that you are all ready to kick off your own business by building a store by paying a visit to our website at https://www.shopbase.com/.