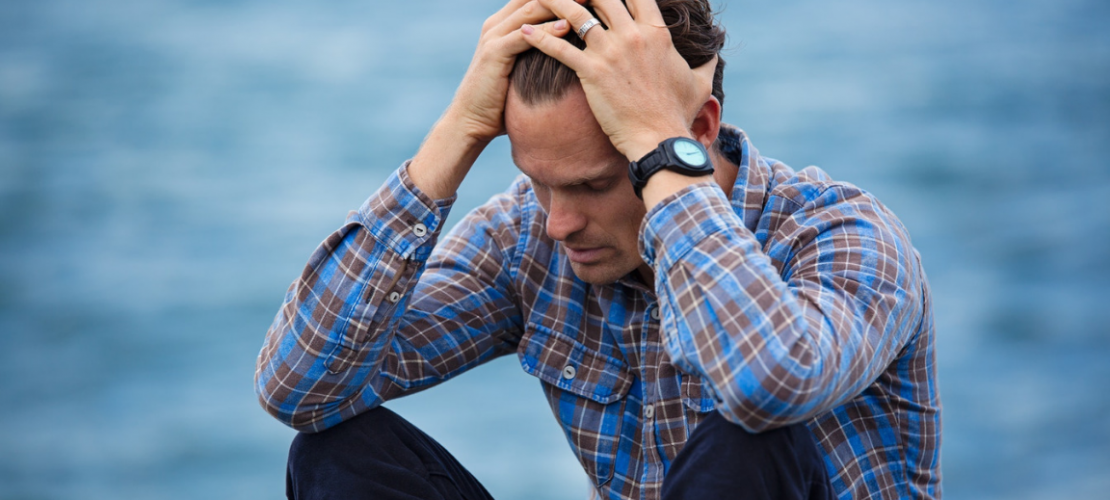 Top 10 Reasons Why 90% of Dropshipping Businesses Fail While Others Success
Let's face it: 90% of dropshipping businesses fail during their first month of operation. This means all of the wonderful things you've read or heard on the Internet may not be true. Even when you applied some "great advice" from a guru, you tried in vain to start a dropshipping business. Why? It's because their advice isn't always right.  
Before you put all your savings into a new dropshipping business, think about this: why only 10% of people succeed in dropshipping. Are they the masters of selling online? Are they supermans who can do anything? Do they have any magical tool that no one can find? 

The answers to these questions are the same: NO! They are just normal people like you. But what makes them different is they know exactly the wrong things that can lead them to failure and try to avoid them right from the start. 
And, you can do this as well. 
Today, we'll introduce you top 10 reasons why most dropshippers fail. Read them carefully to create a sure-fire strategy for your dropshipping business. 
? Explore how a seller avoided those mistakes and successfully made $126,927 from dropshipping!
1. Wrong niche
If you choose the wrong niche, the high chance is you'll never get your business off the ground. Many people want to make money from selling online, meaning the market is crowded, and the competition is very high. Also, you are competing against not only other dropshippers but also retail giants like Amazon and Walmart. Hence, be careful when you decide to create a general store which sells popular products like clothing.
In the end, though, all the things I did right didn't matter because I chose a bad niche. Nothing else matters as much as the niche you choose. You can have the ugliest website and still make a killing if you choose the right product.

A new ordinary
Niche selection is important. That's why before taking the plunge into selling, take time to research your chosen niche thoroughly. Look at current and predicted dropshipping product trends, and figure out how many stores are already supplying those products. Ensure your selected niche has a high search volume but low competition. This may take weeks or months until a right niche is discovered but it's worth. You'll have a lot of potential buyers, and your online marketing efforts are much easier in the long run.
2. Unreliable suppliers
If you think that dropshipping is all about ordering something from a Chinese supplier, and everything goes smoothly every time you do that, you're probably a newbie. 
Remember that your supplier offers you the products at wholesale rates and carry the responsibility for picking, packing, and shipping the orders to customers. This process can go wrong, like long shipping times, tracking numbers that aren't working, bad overall quality of the products, and no support about refunds and return. 
Even if your supplier is doing their best, issues may still arise. For example, you're informed that a product is in stock, but by the time you send your order, it is out of stock. In this situation, you have to email your customer and ask him if they would like it to put on back-order. The potential for the problem is big because you have little control over this side of your business. Worse still, working with an unreliable supplier can destroy your dropshipping business.
However, finding a supplier who truly cares about your success will prove difficult, to say nothing of building relationships with them. Most of the times people who do dropshipping just rely on platforms like AliExpress and make orders without even contacting the vendors. If you want your dropshipping business to survive, you should connect with your suppliers via email, phone, Skype, or even meet them in person. Make sure you understand their working style, policies, terms and agreements, etc.
---
New update
Understanding that finding dependable suppliers must be daunting and frustrating, ShopBase team would love to introduce you to our ShopBase Fulfillment together with its new package.
ShopBase Fulfillment (previously known as CrossPanda) is an in-house dropshipping agent of ShopBase, which supplies millions of products in 40+ niche categories for 50k+ sellers of ShopBase. With the new package introduced in January 2021, all ShopBase sellers who have their orders fulfilled by ShopBase Fulfillment will get:
Fast yet cheap shipping

Trending product ideas updated monthly

Cashback (gain up to $1/order)

No order processing fees required (save $1.5/item)

Access to a network of warehouses worldwide
---
3. Unattractive and unoptimized store design
Dropshipping stores are no different from any other eCommerce stores. They also need to have a good-looking appearance and an optimized UX. Unfortunately, many dropshipping store owners do nothing about these. 
Regarding appearance, some stores aren't properly designed for mobile. They have poor navigation options and incredibly difficult user experience, making it hard for visitors to find products. If your store looks messy, your shoppers won't possibly trust you. 
In terms of SEO, a lot of dropshippers invest very little time and resources into optimizing their stores. They actually miss a big opportunity, as doing just the basic search engine optimization brings an incredible return on investment over time. 
Why? Since a dropshipping store may have a wide variety of items, it's really difficult to rank for a specific keyword on Google with, let's say, a tank top. However, if you optimize all content on your site, your product pages can be shown to the first Google result pages. In other words, your products can appear to the customers who are searching for the products you're selling.  
Ideally, you should start with optimization before you even launch your store. Find out the most relevant keyword opportunities and adapt your site content in line with them. Once you've set the direction where you want to go, it's time to optimize your complete website from product descriptions to sitemaps and H1 headings. 
Let's start out your business by creating a fully optimized store on ShopBase with our amazing features now! 
4. High prices
It's tempting to set the high price to get the most money for products. After all, every dropshipper always want to earn as much money as possible, right?
Ironically, the best way to increase sales revenue is NOT to price the products at an excessively high price! It's because a high listing price will cause shoppers to lose their interest before they see your items.
At the same time, most customers will often search for the same product at some stores to compare the prices. They now realize that most stores are selling the same items so they can easily get better deals elsewhere. If they know they can get something at a lower price at a different store, they will leave your store without hesitation. 
So, think carefully when you want to set high pricing for your products. This isn't always a good way to stay profitable. 
5. Bad customer service
Although you can handle your customer service, sometimes it may be out of control. Since you don't take charge of product fulfillment, you can't know when your customers will receive their product. For this reason, many issues like delayed orders come out, which can lead to your failure. 
Delayed orders may happen with any dropshipper. It is unlikely you'll lose your customer if you manage the limitations really well. In such this situation, it's better to contact your supplier immediately and confirm the reason for the delayed order shopping. 
Apart from the delay with order processing, you can face inventory shortage, wrong items sent to your customers, wrong tracking code, item arrived damaged, etc. The best advice is to be well-prepared for these problems before starting your dropshipping business. 
Bear in mind that dropshipping doesn't end even when your customer already gets the item. You'll have to reply to their queries and keep in touch with them until they are truly satisfied with your product. 
6. Long shipping time
Assume you use ShopBase to create a store and then add products to it from suppliers on AliExpress. Many of these suppliers are from China, and they, not you, will directly ship the products to customers. That sounds great in theory, but in practice, it's another story. 
When it comes to Chinese suppliers, the biggest issue is the shipping time, at least 20 days for one package. People, especially those in America, can't wait this long to get their products.  That's an insane amount of time to wait for a low-value and daily-used product, say, a bamboo comb, don't you think?
If a customer knows that whenever he orders something online, and it doesn't arrive at his doorstep in under 2 – 3 days, he may not bother anymore and search for another site. This situation can happen to all dropshipping stores. 
So, what makes a few dropshippers win the game? Here are some of their "secret weapons": 
Give customers the tracking link/code/number they need. This way, they can check the shipping process on their own. 
Show a message "shipping takes at least X days" on the product and checkout page.
Send an email or a text message to inform customers upfront about the long shipping times.
Be responsive. They respond instantly whenever a customer asks about the shipping.
As you can see, these tips don't help shorten the shipping time, but they make customers feel respected and assured. There are always problems to face, but it couldn't be bad if you change your perspective.  
7. Lack of investment
Some business owners think that since dropshipping requires an initial minimum investment, they don't have to have a business budget. However, note that it always takes money to make money. 
Also If you are afraid to spend a little money on apps to boost conversions, then I honestly think dropshipping isn't for you. You can't expect to be successful if you can't spend a little money to improve your site. Like trust badges or timers or just useful and necessary apps for drop shipping.

RewardSword
Running a dropshipping store, you need money to buy hosting, tools, and ads. Even when you build a store on Shopify or other dropshipping platforms, you still need some budget to take care of your operations and processes. For example, if a shipment is delayed, you'll have to arrange a refund or offer your customers an alternative option. Such unexpected expenses could be foreseen, so ensure you always have some fund and can access them at any time.  
8. Small profit margin
Selling for a loss or low margin isn't necessarily unique to dropshipping, but it's more common for businesses that use the dropshipping model. 
The reason is clear. A product often goes through multiple hands until it reaches the end customer, meaning that less profit is left for the dropshipper. Every sale you make, most of that money goes to the supplier. With this in mind, what you earn is hardly enough to cover your expenses for marketing, maintaining your site, and other costs. 
One early failure they faced was not paying enough attention to the product margins, especially after factoring in the costs of shipping. There can be some brands and products that sell on your site, but after discounts to match other retailers and expensive shipping because of the size, weight, or area it's shipping from, just isn't worth pushing. Dropshipping is great because it limits your overhead and is simpler in terms of cash flow, but you still need to make sure you're running a viable model for profitability and not just top line revenue growth.

Travis Nagle
So, what can you do to avoid the "low margin" dropshipping mistakes? The best solution is to focus on customer satisfaction, which can become your new competitive advantage. If you make sure each of your customers will be left with a WOW experience with you, you have a high chance to keep your customers coming back. 
For example, you can offer your customers the fastest shipping service. Or, you can try to become a reliable business that will handle any problem related to the transaction or products. 
9. Poor marketing strategies
Your dropshipping store is new. Shoppers aren't familiar with the name of your store, and your products can be found on a bunch of other sites, too. In addition, when you offer a wide range of products to buy, it's hard to define your target customers to zero in on. Therefore, if you don't have a proper marketing strategy, your dropshipping business is likely to fail. 
But, don't think about a good marketing strategy as just some posts on Instagram or Facebook. You have to focus on what really works and brings you good results. Take Facebook marketing as an example. Instead of merely posting images or text, you should use Facebook video ads to drive more engagement and conversion. In doing so, set time aside to interact with your potential customers' comments and measure your advertising performance. 
Once you picked your niche, you have to put a huge amount of effort and time into promoting your store. People can't buy what they don't know is there.
10. Impatience
Like any other business, dropshipping won't be an overnight success. Despite a quick and easy process to set up a dropshipping store, don't forget that it is a hugely competitive market. It takes discipline and patience to have the first orders.  
When you start a dropshipping business, (somehow) you turn into a CEO. You have to work hard to manage your business and do everything to make a profit. You can lose your money but you get the lessons, and eventually, you'll get better in doing business. You have to be patient to understand the nature of a dropshipping business and how it actually works, and at the same time, to do enough testing before launching your store. 
All things considered, in the dropshipping market, there is no room for an impatient person. 
Final word
It's true that 90% of dropshipping businesses fail. It's also true that some have great success. If you want to avoid failure, you need to improve your business strategy right now. Once you're done with this, you'll certainly be able to thrive in dropshipping.