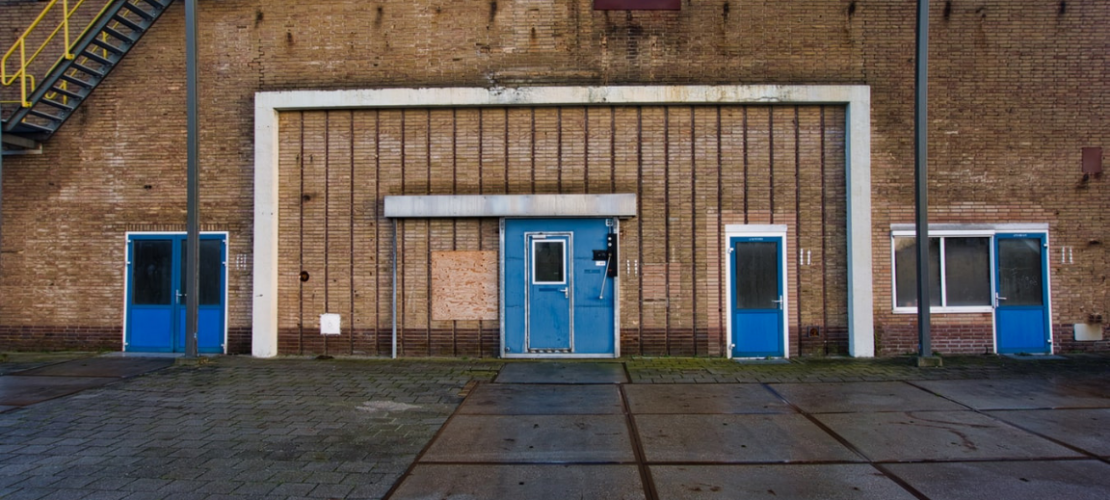 11 Questions to Ask When Choosing a Dropshipping Agent
If you're dropshipping products from AliExpress, eBay, or other Chinese eCommerce sites, you may deal with many problems.
Hard to find a trusted supplier with excellent products and pro customer service.

Face communication issues due to language barriers.

(Too) long processing and shipping time, let alone delivering the wrong and damaged products.

Products with no logo, or worse, other brands' logo.

The list goes on and on.
Those problems can break your business even when you've just started.
Frustrated, huh?
We know. That's why we recommend you to leave all your headaches to a dropshipping agent.
At this point, you may wonder: is it good to work with a dropshipping agent? There is A LITTLE information out there. It's even not correct or not backed by data.
Our answer is YES!
Partnering with the right dropshipping agent like ShopBase CrossPanda Fulfillment is a smart strategy. This post will give you all the juicy details you need about who they are, why you should work with them, and tips to pick up the best one.
Ready? Let's get it on.
A dropshipping agent: The Who and Why
When you're new to dropshipping, AliExpress is your best friend. But when you get hundreds of daily orders and scale up your business, you should consider changing your business strategy. AliExpress isn't good for taking a large number of orders.
It's time to go to a dropshipping agent.
A dropshipping agent can be called a 'middle man' with a real warehouse in China. They are a group of people who can give you a hand with dropshipping and head off the problems above.
A dropshipping agent offers one-stop service to help you find winning products with the best price, do the fulfillment, arrange shipment, and save your time to focus on marketing. They take care of high volume orders and product quality along the way. Their all-in-one pick and pack fulfillment service may include:
Sourcing products

Checking product quality

Ordering and stocking products

Labeling and packaging products

Fast shipping
No matter you're a new or an experienced dropshipper, you'll get many benefits from working with a dropshipping agent. They are, undoubtedly, such a great helper.
---
New update
Understanding that finding dependable agents must be daunting and frustrating, ShopBase team would love to introduce you to our ShopBase Fulfillment together with its new package.
ShopBase Fulfillment (previously known as CrossPanda) is an in-house dropshipping agent of ShopBase, which supplies millions of products in 40+ niche categories for 50k+ sellers of ShopBase. With the new package introduced in January 2021, all ShopBase sellers who have their orders fulfilled by ShopBase Fulfillment will get:
Fast yet cheap shipping
Trending product ideas updated monthly
Cashback (gain up to $1/order)
No order processing fees required (save $1.5/item)
Access to a network of warehouses worldwide
---
11 questions to ask when choosing a dropshipping agent
Not all dropshipping agents are the best. Some claim to own a warehouse but don't have a single one. Others even charge a recurring monthly and/or annual fees while a REAL dropshipping agent never does that.
But, when you choose the right dropshipping agent, you gain a competitive advantage.
The problem is how.
Below are 11 questions that you can ask when contacting a Chinese agent. They're useful to sort out the good from the bad. Ask wisely, and you'll get what you want.
Q1. "Do you have a warehouse?"
A real dropshipping agent always has their warehouse which is a physical building with walls, doors, and windows.
A real dropshipping agent will be willing to tell you about their dedicated warehouse and show you photos of it when you ask for. It's because they've invested a massive amount of money building and improving it every day to give you the highest quality service.
Q2. "What is your processing time?"
You should find a dropshipping agent who gives you a definition of processing time like this:
Processing time starts from the moment a fulfillment request is received to the time that you get the tracking number of order.
Processing time is different among dropshipping agents. It's usually anywhere between 2-3 days. The longer the processing time, the longer the shipping time.
Q3. "What's the shipping time?"
When you decide to work with a dropshipping agent, you should find the one that provides fast shipping time – the quicker, the better – at the lowest cost.
Your ideal dropshipping agent should have a private shipping line in the US. Thus all of your orders will be delivered quickly without any delay.
Case in point:
SBCN Fulfillment can ship domestically within 3 to 5 days and internationally within about 8 days.
Q4. "Did you sell the products to end customers?"
If they do that, they're your competitor, and so may not help you get a good margin. A rule of thumb is never to choose an agent who sells products to end customers.
Q5. "How do you conduct a quality control inspection?"
A dropshipping agent should take charge of checking product quality to make sure each product fits your order specifications.
The agent is responsible for quality inspection. Once products arrive at their warehouse, they will check their colors, size, quantity, and flaws. If there is any quality issue, they'll contact suppliers to require an exchange or return.
Q6: "Do you have product labeling and packaging?"
Check if a dropshipping agent offers complete labeling and packaging solutions. Ensure they can add a logo/pattern to your products and include a thank you note in the package.
Q7. "What is your return policy?"
Product return is a common issue that most dropshippers face. Hence, when looking for a dropshipping agent, remember to ask their return policy:
How do they carry out the overall return process?

In which cases do they accept to resend products or make a refund?

Whether will they cover shipping fee when resending products to customers?
Take time to understand their return and refund policies. Once you've gone through them carefully, it's time to go to the next question.
Q8. "Do you require a minimum order quantity?"
Minimum order quantity (MOQ) refers to the lowest number of a specific product that a dropshipping agent is willing to order and stock at their warehouse. If you can't reach the MOQ requirement, then they won't possibly accept your request.
Keep in mind that different dropshipping agents have different MOQs. Some may have a MOQ of 200 units while others may require you to order at least 50 units.
The coolest thing is you don't need to order one by one with a dropshipping agency. A CSV file can easily be applied to save you a ton of time.
Q9. "Do you provide inventory data updates?"
You've just got an order from a customer. You then transfer it to your dropshipping agent. Unfortunately, they tell you that it's out of stock. This is the worst experience that you should be aware of at the beginning.
To avoid that problem, you should ask the agent if they provide you inventory status and how often the data is updated, especially during big holidays like Chinese New Year. This way, you can make plans to order more products early on.
Q10. "What's the service charge?"
Most of the time, dropshipping agents don't use a fixed cost. The cost often depends on types of products. But in any case, fees should be transparent.
If you select dropshipping agents like SBCN Fulfillment, you don't have to worry about fees. They only charge a very reasonable service fee and don't require any hidden costs or commissions.
Q11. "How to contact you if I have any questions?"
Your chosen dropshipping agent should be present (almost) whenever you need their help. Email is ideal, but you should also know how to contact them through other channels, like Skype and WhatsApp.
Wait for it.

You already have the winner's mindset for choosing a trustful Dropshipping agent—Let's uncover new TRENDING PRODUCT IDEAS (2021, updated frequently) to discover explosive business ideas and start selling like crazy!
Final thought
Some people dropship products from AliExpress on their own. They do everything from finding suppliers, sourcing products, to shipping orders. They're scared of picking wrong dropshipping agents.
That isn't a bad strategy. You should take a cautious approach when planning to find an agent. Better safe than sorry. Always.
But let us tell you this:
A right dropshipping agent can help reduce the burden of product sourcing and supply chain management, so you can have more time and effort to do marketing and make sales.
As long as you bear 11 questions above in your mind, you can find the best agent you want.
In case you haven't found yours, ShopBase Fulfillment will tick all the boxes that you're hoping for. Give it a shot!