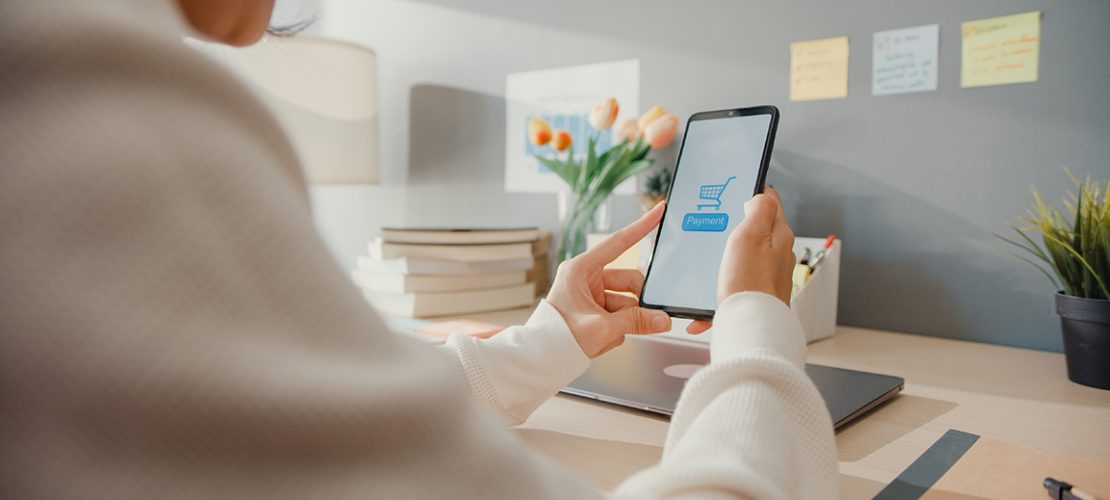 10+ Best ShopBase Dropshipping Apps for e-tailers
ShopBase – the leading E-commerce platform provides an A-to-Z solution for dropshipping by focusing on three main tasks: creating a fully functional dropshipping store, optimizing its conversion rate with high-converting themes, and cross- and up-selling apps, sourcing products, and fulfilling orders without any hassle.
With an extensive App Store mainly developed by ShopBase and our partners, we are putting so much effort into providing zero-cost substantial benefits for dropshipping businesses in terms of sales, marketing, and store management.
In this article, we would like to highlight the 10+ Best ShopBase Dropshipping Apps for e-tailers. The list includes fundamental tools to start a successful dropshipping business from finding products, optimizing your store, marketing, and improving sales & conversion rates. The significant point is that these apps are all free and built to work the best with ShopBase stores. Therefore, you can leverage them to win big sales without spending money and conflict in your store.
Let's find out!
Find Winning Products and Manage Products
Winning products is further than just the products that everyone needs. Imagine, everyone needs a toothbrush to clean their teeth, it does not mean that a basic toothbrush will be the winning product. There will be other competitors in the market. The ideal winning products would be the ones that are unique and the market share is potential to invest. Moreover, when you find products to sell, displaying & managing them are also important.
Well-known eCommerce platforms, like Shopify, provide enormous apps for users to find winning products for their dropshipping store. However, since there are too many providers, merchants would confuse and can not make a good choice for their store. For example, common-use apps might be too expensive or not fit the store.
Therefore, ShopBase – a Shopify alternative provides powerful apps to find winning products and manage products in ShopBase users' dropshipping stores. These apps are built to work smoothly and they are FREE. With comprehensive features, these apps are promised to find the right winning products in the market, make the most friendly product experiences for our sellers and their customers.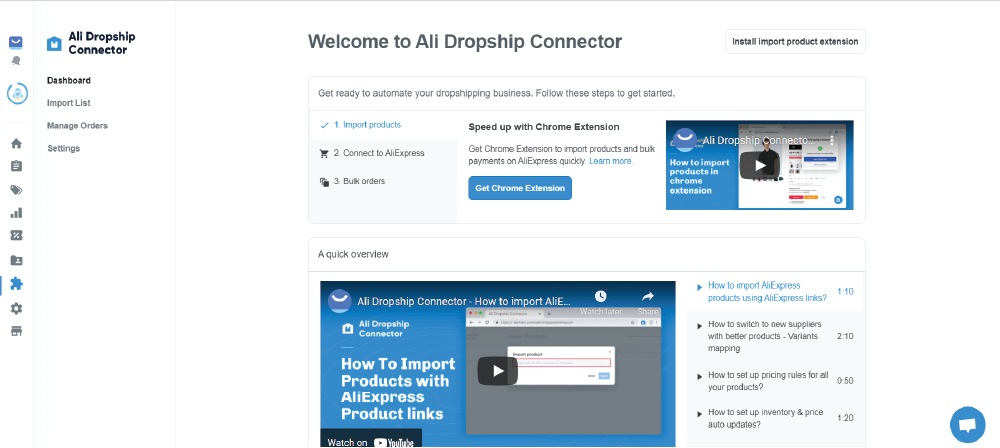 AliExpress is an online retail service in China, which is a global enormous marketplace. With more than 10 million products for sale, this is the potential land for dropshipping sellers to start a business. They can find almost everything here.
Therefore, Ali Dropship Connector is an app that helps you enter product information from Aliexpress into your ShopBase store, manage products, and track orders with just a few clicks. With smart techniques, Ali Dropship Connector can provide ShopBase users the top winning products on AliExpress. The app also helps you save more money since these winning products come with high-quality images and product descriptions, which is proven to gain big sales.
We understand that in today's highly competitive e-commerce industry, time is money, and an application that saves you time performing a large workload, such as Ali Dropship Connector, is an application that everyone in the Dropshipping industry cannot ignore.
Moreover, you can enjoy these amazing features for free, such as:
Enter product information, edit product details, launch products to ShopBase store, synchronize all products and orders

within 30 days from your ShopBase store to Ali Dropship Connector.
Change product suppliers

when you find one that offers a cheaper price on AliExpress, thereby maximizing your profit.
Automatically execute multiple orders at once

: Ali Dropship Connector synchronizes order statuses between AliExpress, Ali Dropship Connector, and ShopBase store so that you can fulfill orders within just a few clicks, saving time from doing it manually.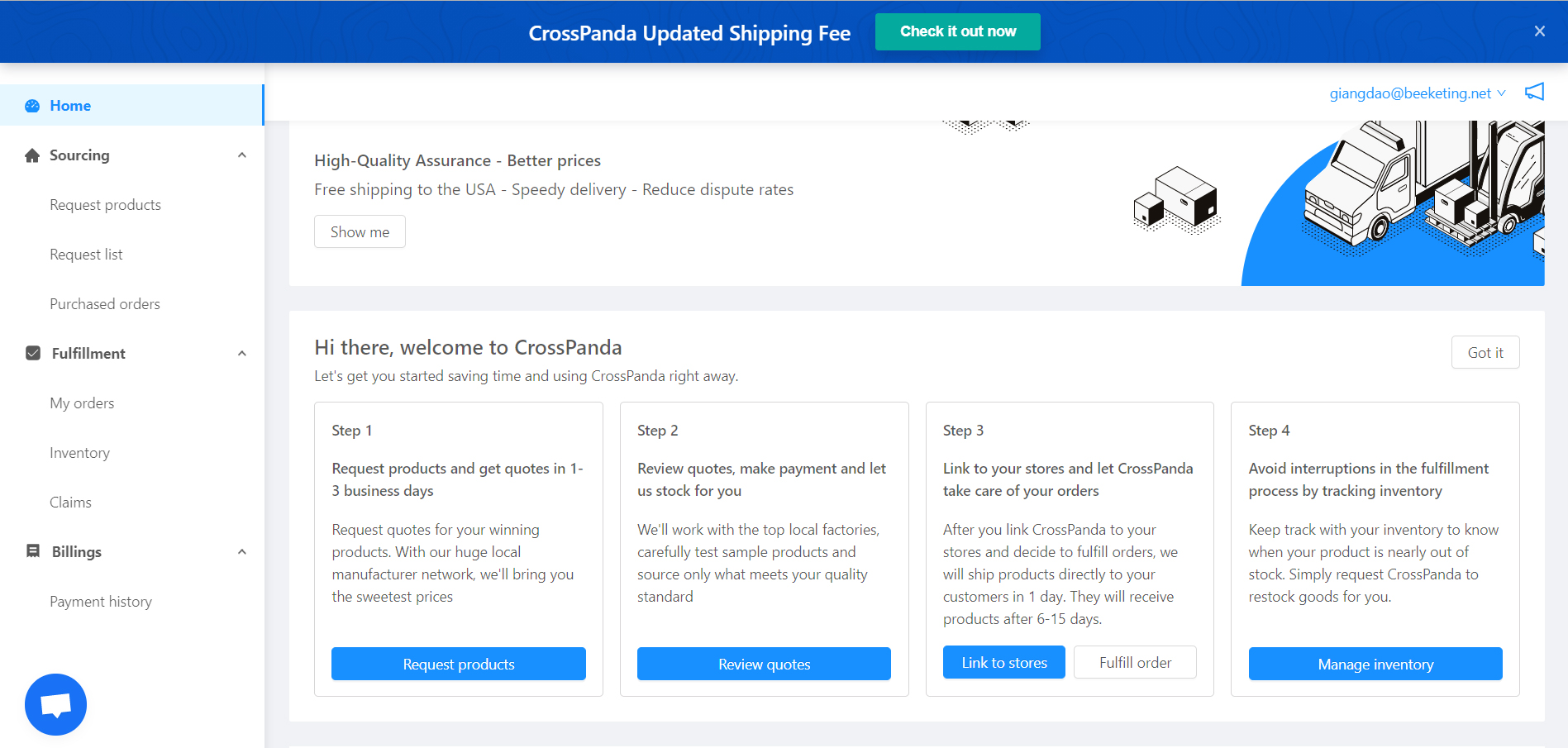 After finding good products to sell, now you should care about how they are delivered to your customers. There are many problems such as inventory and packaging.
To deal with these problems, ShopBase provides our sellers CrossPanda. CrossPanda is more than an app that offers goods sourcing and fulfillment. We get literally everything from local Chinese manufacturers and handle the packaging and shipment for you. Our diverse sources can provide the most unique items. With the fast shipping and competitive cost, we can help you win the market share and make these products in big demand. Furthermore, we provide the finest private label, white-label, and blind label packaging services.
With this service, ShopBase users will get several benefits such as:
Choose the best suppliers with reasonable, competitive prices and good quality.

Increase brand trust and identity with our packaging services.

No room for products missing with our fast & cheap inventory and delivery service.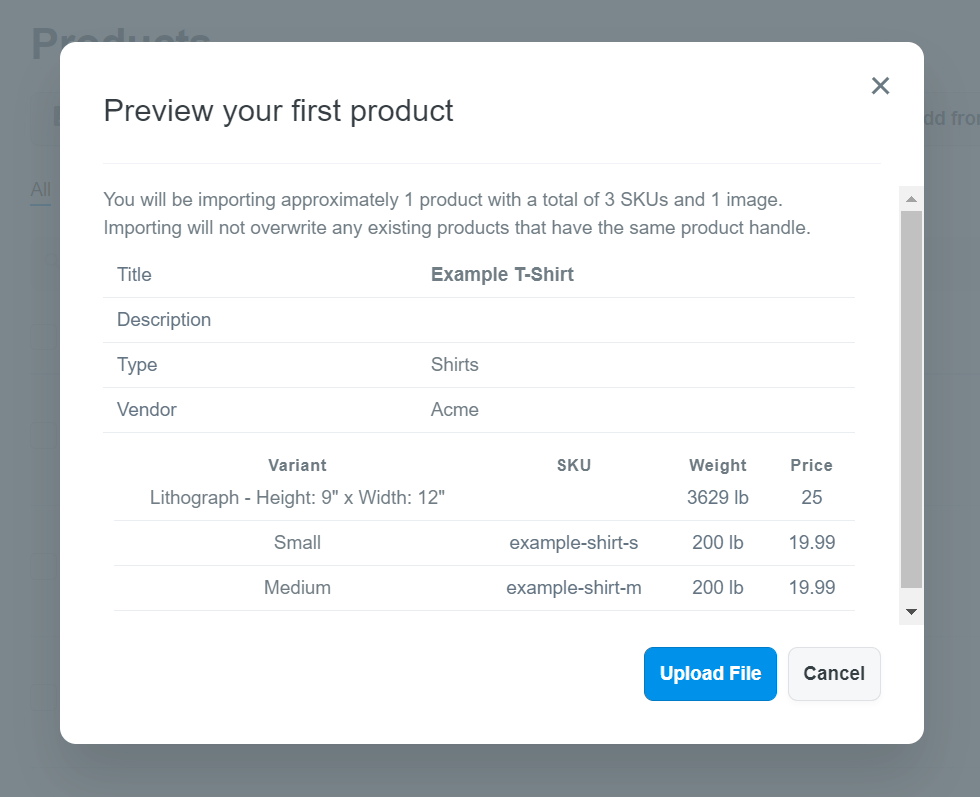 Managing products is a time-consuming process, especially when you have a lot. When every sales season comes, how many times it will cost to import that mountain of items.
You can totally save that time with "Import product via CSV" by using the data files CSV (comma-separated values) and Excel (interactive spreadsheet) to import and export all of product and customer information, as well as orders, discounts, and other information. You can also add images for your CSV file. Since these CSV files can be generated from Excel or Google sheets, there is no limit to the number of products that can be imported at a time. In addition, you can add thousands of products or even more with just a few clicks.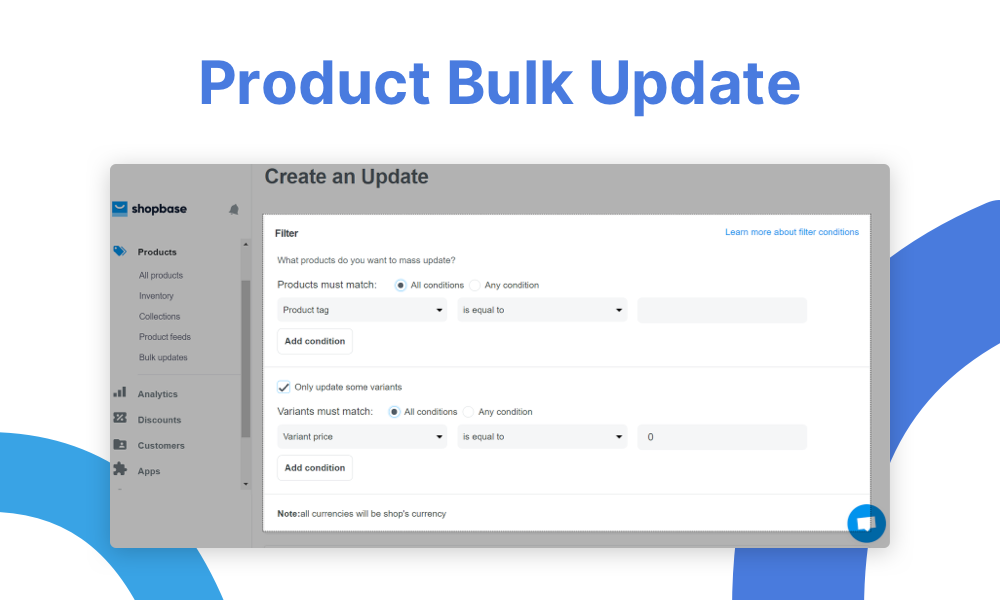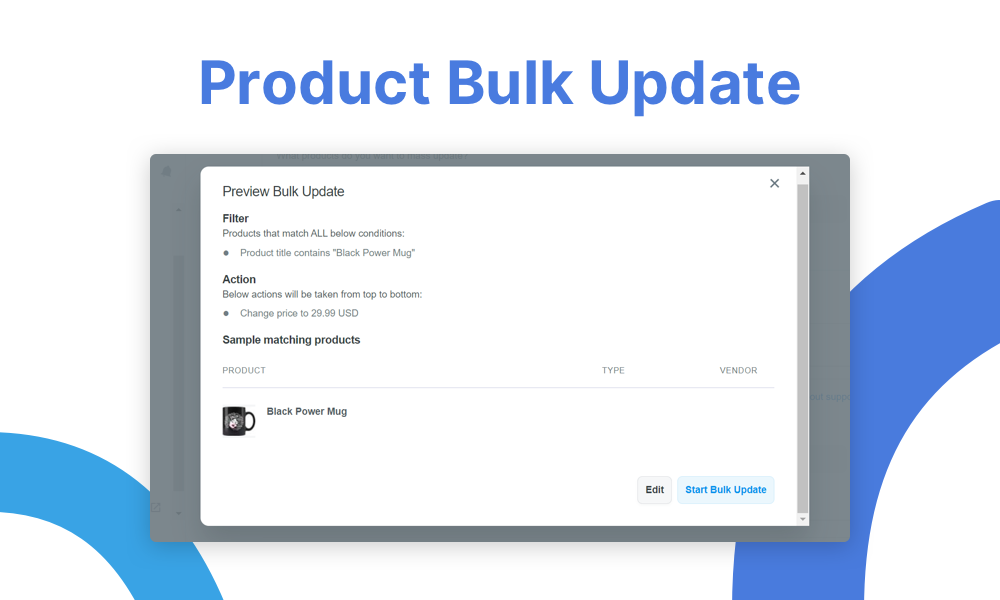 Now you are done with importing products. What if you need to update something? "Product bulk update" will minimize your effort by making updates to many items at once. It is not just editing or updating, with this app from ShopBase, you can:
Change or Add text in the product description

Add, Remove or Replace text on the product title

Change vendor information

Add or Remove tags

Add or Replace custom options

Change variant's option value

Show or Hide on a channel

Add to or Remove from collection

Update the inventory quantity

Find and replace text in SKU

Add text in SKU

Update product weight

Update product weight by percentage
For example, you want to edit the tag of some out-of-stock products to in stock. You won't have to change it manually. With Product bulk update, you can change the tag and update inventory quantities of multiple items at a glance.
Manage and Optimize Store
E-commerce store optimization is a comprehensive strategy to enhance your website and make it easier to convert visitors into buyers. Everything on your website, including navigation, design, content, and product descriptions, should be built to deliberately bring visitors to the ultimate goal: buying your goods or services.
Well managing your website would help to build good business strategies. It's not only about the content or display. Your store database will be recorded so you can observe and find out what the next steps to do.
In addition, an optimized store will attract more customers by the best customer service and experiences making the buying process shorter and better.
However, to have enough apps with powerful features, Shopify users might pay a lot. There are too many apps and you don't know which one is for your store.
Although there are more apps with further features to use, below are 3 highlighted apps for ShopBase stores that a dropshipper would need. These apps are developed and suggested based on the winning business strategies of our sellers. With comprehensive, powerful, and adequate functions, these apps will help you win big sales.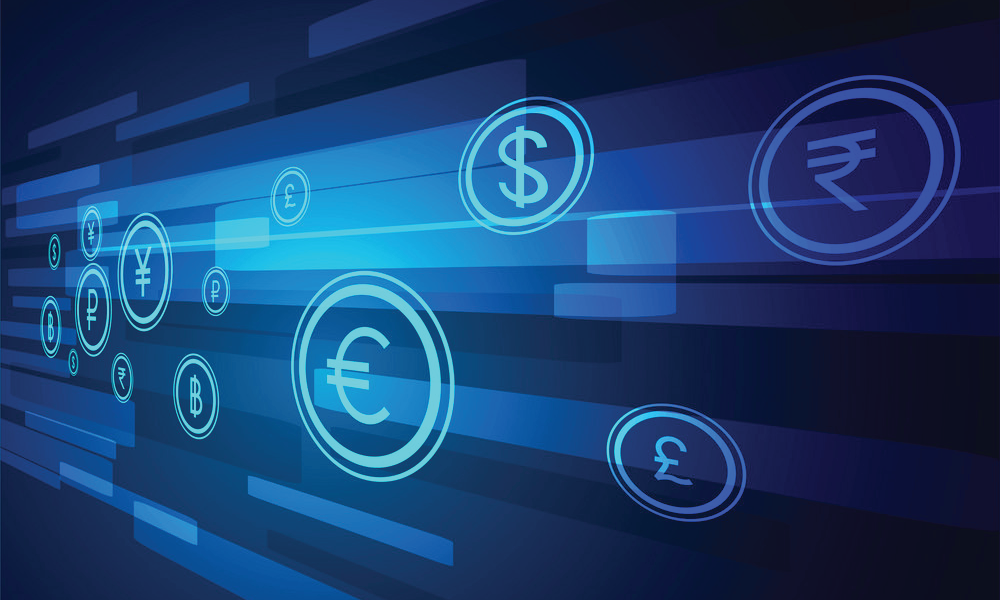 When performing cross-border sales, there will be a large variety of visitors coming from different countries. Currency Converter aims to increase the visitors' experiences by offering professional & personalized websites to fit their local context.
Since developed by the ShopBase team, the displayed price will adapt the best to almost our available themes. Moreover, the smart algorithms will make everything automatically, save more time for our seller.
The most amazing features of "Currency Converter":
Automatically adapt based on location

. The website will look more optimized for visitors regardless of where they come from. Once they choose their nation/location the website will adapt immediately. Therefore, they will be able to easily comprehend prices and make decisions.

Accurate and updated rates.

It's a complex task to pinpoint fair rates for you and your customers if you do it on your own, especially if you are selling globally. With Currency Converter, the exchange rates are pulled directly from

Open Exchange Rates

so the displayed numbers are the most exact, current, and fair.

Supports a variety of currencies

. Selling globally means that there are a wide array of currencies used. By supporting the most convenient currency, customers will be more likely to spend, driving sales for you and ensuring every transaction is secure for buyers and sellers alike.
6. Multi-store Product Sync
Multi-store Product Sync is the most helpful for sellers who have more than one store. You can concentrate on selling while your inventory is automatically synced and updated across all of your connected ShopBase stores. There will be no more unnecessary repetition of tasks.
This function is about to save more time for our sellers. We hope they can spend that time to find out the best products or build a good strategy to earn more money. Moreover, their customers will also enjoy the consistent experiences between stores with inventory updates, product information, and more.
7. UTM Tracking Report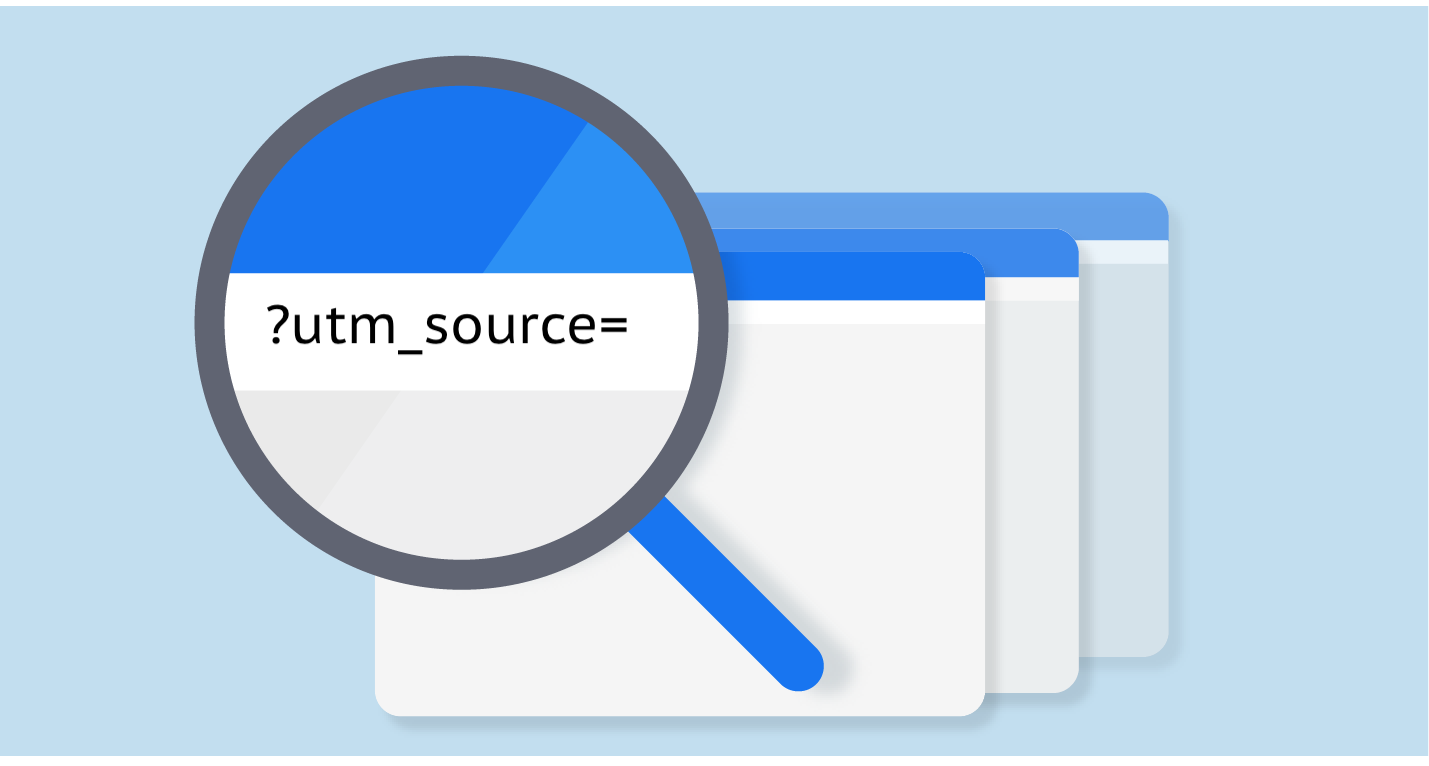 Not all merchants know how to use Google Analytics effectively and cannot track all parameters from all stores in one place.
To simplify tracking and recording data so ShopBase sellers can achieve the best sales performance, "UTM Tracking Report" is about to:
Set up UTM parameters manually or via Campaign URL Builder Tool

Allow to track UTM parameters in all stores by source, medium (or source/medium combination), campaign with sessions of view product, add to cart, checkout, orders & sales

If the merchant doesn't set up source, medium & campaign in URL, ShopBase Analytics will automatically detect the traffic sources (from social, mail, referrals, or direct)

A session ends at midnight or a user arrives via one campaign, leaves, and then comes back via a different campaign.
Recently, Apple has announced changes to iOS 14 that will affect how Facebook receives and handles conversion events from technologies such as the Facebook pixel. Businesses who promote mobile applications, as well as those that optimize, target, and report on online conversion events using any of Facebook's commercial tools, will be impacted. ShopBase would provide the finest solution for your business toward this event. You can read more about our guide to take action.
Marketing
Marketing is at the core of a company's success. Marketing not only raises brand recognition, but also boosts revenues, expands companies, and engages consumers. These apps aim to assist you to satisfy potential customers with the right products and services.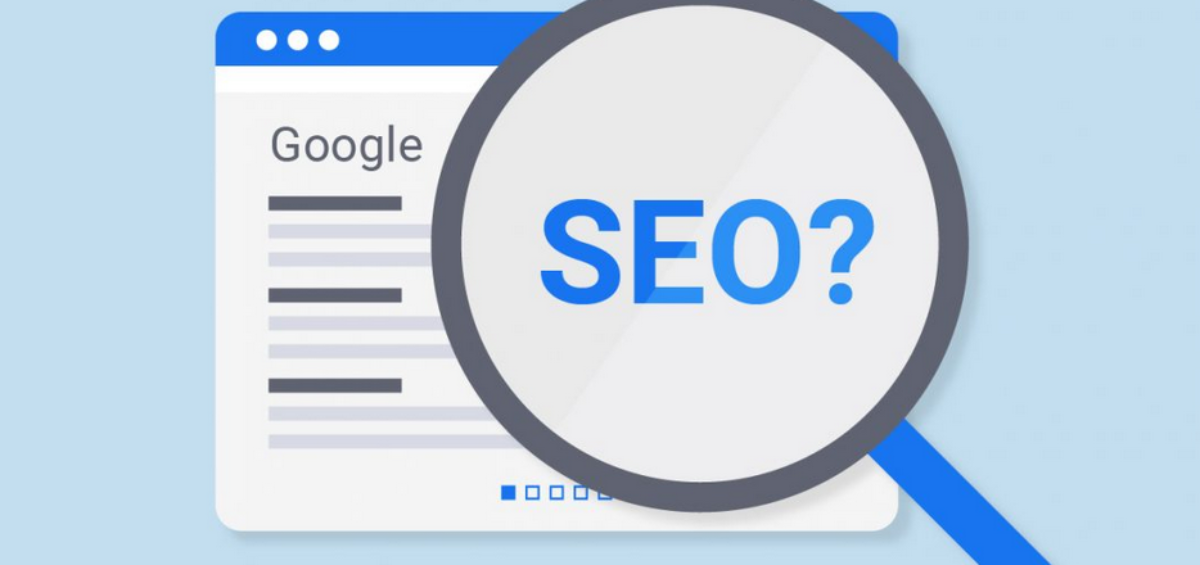 SEO can help you establish better connections with your audience, enhance the customer experience, raise your authority, attract more visitors to your site, offer you a competitive advantage, and increase conversions, which equals more sales, more loyal customers, and more growth for your company.
However, starting to learn SEO and using it is not simple. The process can take a lot of time and money to achieve.
SEO Product Tag by ShopBase is built to attach keywords to your product titles & description, and get the SEO score of your products instantly and improve it with our user-friendly interface. You can start doing SEO with just simple research about this app and basic information but still have the most important things of a SEO app, including:
Powerful:

Attach more keywords to your product title & description. Make it easier for customers to find your products on search engines.

Simple:

One-click installation. No need to modify any code at all!

Smart:

Attract more customers from search engines.
9. Sales Channel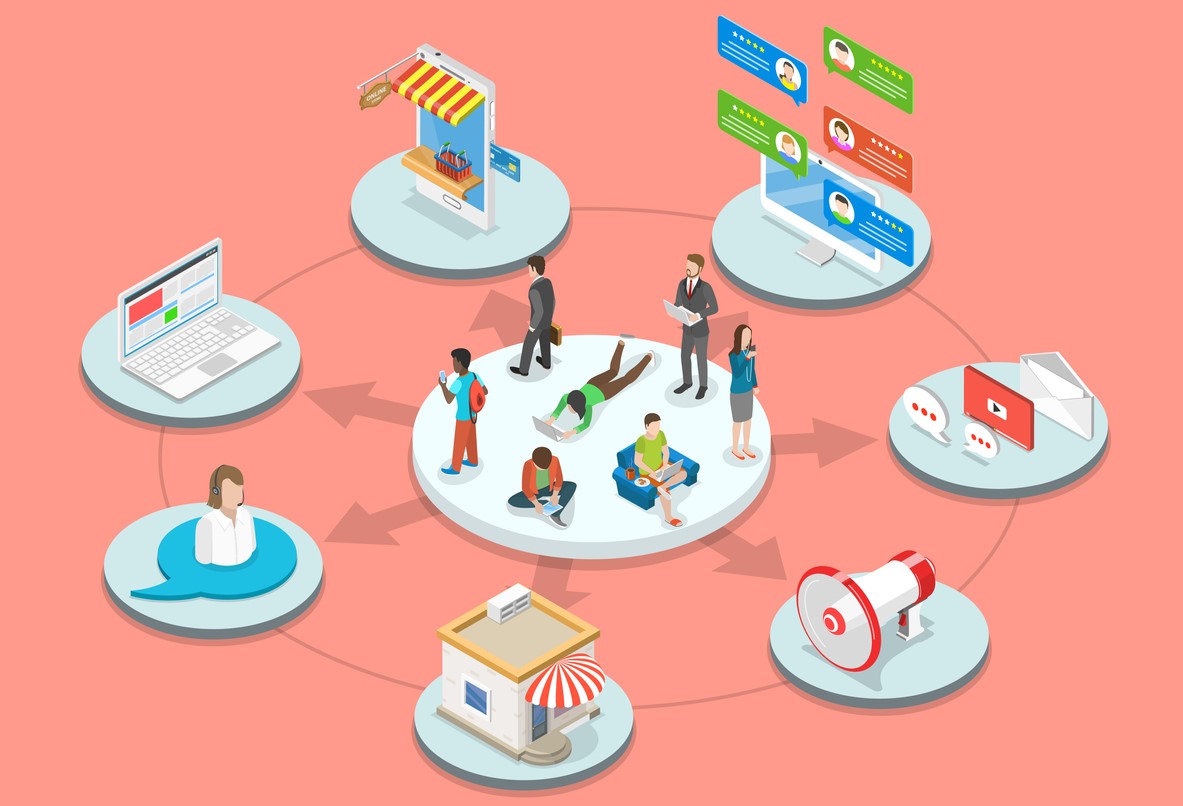 Selling on marketplaces is an efficient method to increase sales. Managing and completing orders on your platform and other marketplaces like Etsy at the same time, on the other hand, wastes businesses a lot of time and effort.
Google Shopping is an efficient sales channel that assists businesses in reaching out to more consumers. However, owing to the complicated Merchant Center rules, not many of them connect to this channel.
Furthermore, with various stores, the restricted feed settings cannot accommodate a wide range of situations. Merchants must manually sync data while updating, however, they are not notified when mistakes occur.
Therefore, ShopBase's Sales Channel will add a Sales channel menu on Dashboard to unify all sales channels in one place. You now have enough data from multiple channels within your dashboard. Hence, building a successful marketing strategy is no longer impossible.
Boost Up Sales & Improve Conversion Rates
Becoming a six-figure business is not a dream since you can boost up sales with our cross-selling tool. Your conversion rate can also be improved from 3 stages of the buying process: viewing products, adding products, and checkout.
We all know 80/20 rules and we want to make the 20 fell the best to earn more money. This does not mean ignoring the rest. With these above apps, all your customers will find more value in your business and you can achieve more sales.
Online shop owners frequently use upselling and cross-selling methods to persuade their customers to add more and more items to a transaction. Furthermore, upselling and cross-selling to current clients is less expensive than gaining new ones. As a result, introducing upselling/cross-selling offers to the shop becomes a simple and effective technique for every merchant.
Boost Upsell is a ShopBase software that only allows ShopBase merchants to suggest more items to encourage consumers to spend more money on the shop. These forms are extremely popular in e-commerce since they may help you boost your profits. Furthermore, encouraging current consumers to spend more money is less expensive than acquiring whole new ones. The software may also offer customized suggestions based on a customer's past purchases.
Shopify provides thousands of mini upsell apps to support some specific features or upsell strategies. Therefore, these apps seem not consistent and badly fit your store. Moreover, it might cost you a lot.
On the other hand, ShopBase offers adequate upsell tools to sellers. These tools are divided into 3 formats of Pre-purchase, In-cart, and Post-purchase. These features are developed to fit with your ShopBase store, help you to increase your sales, and adapt the best with your strategies. However, it does not cost you a penny.
The primary features of the Boost Upsell app are upsell and cross-sell.
Upselling is the introduction of goods that are linked to the product that the consumer has put in their shopping cart or purchased in the store. After buying a product, the aim is to persuade consumers to spend additional money on a shopping cart or at the store. ShopBase provides three types of upsells: pre-purchase, in-cart, and post-purchase.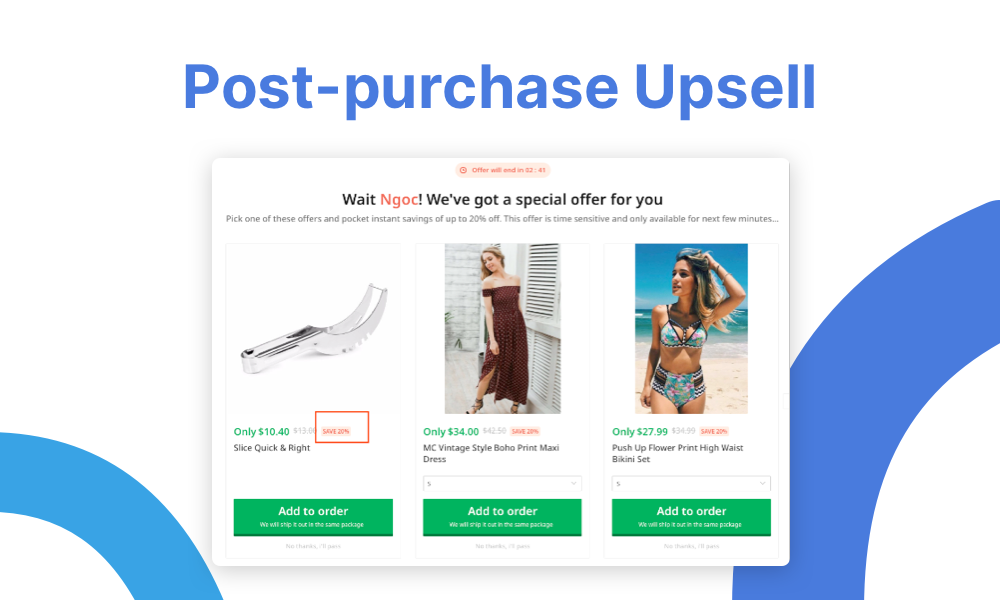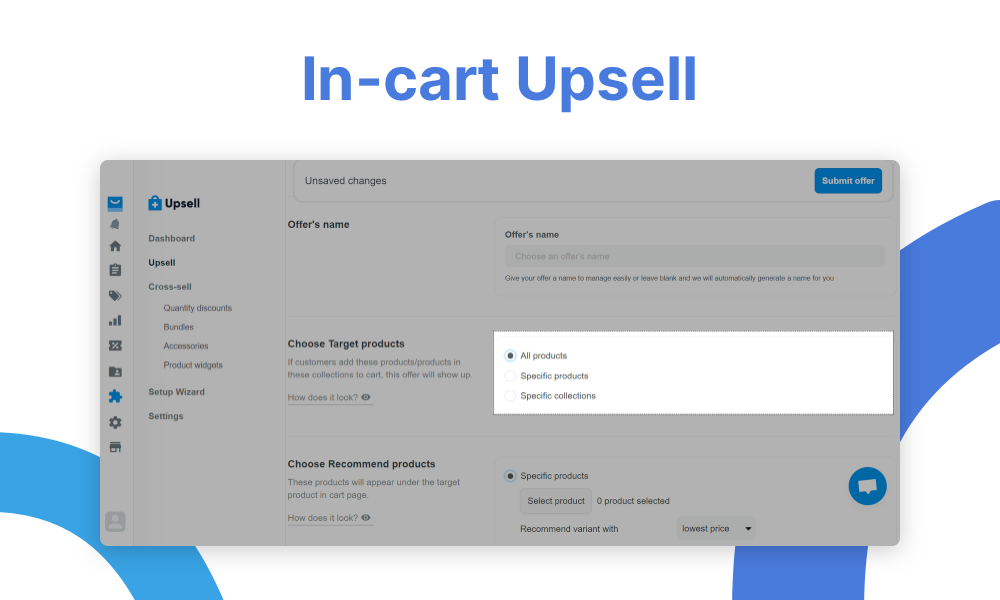 Cross-selling is a sales strategy used to get consumers to spend more money by recommending similar goods to those they are about to purchase. Cross-sell options at ShopBase include quantity discounts, bundles, accessories, and product widgets.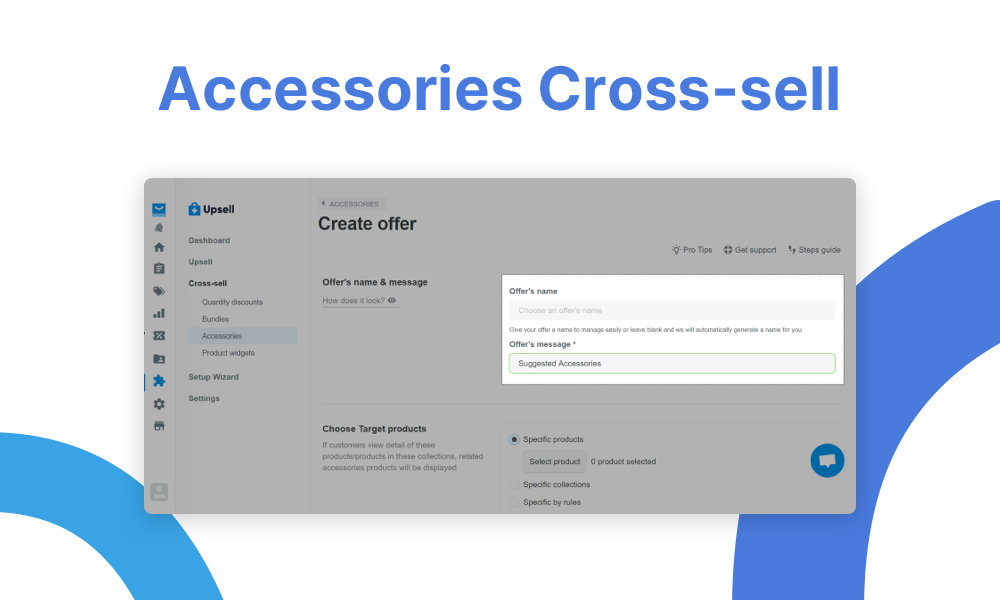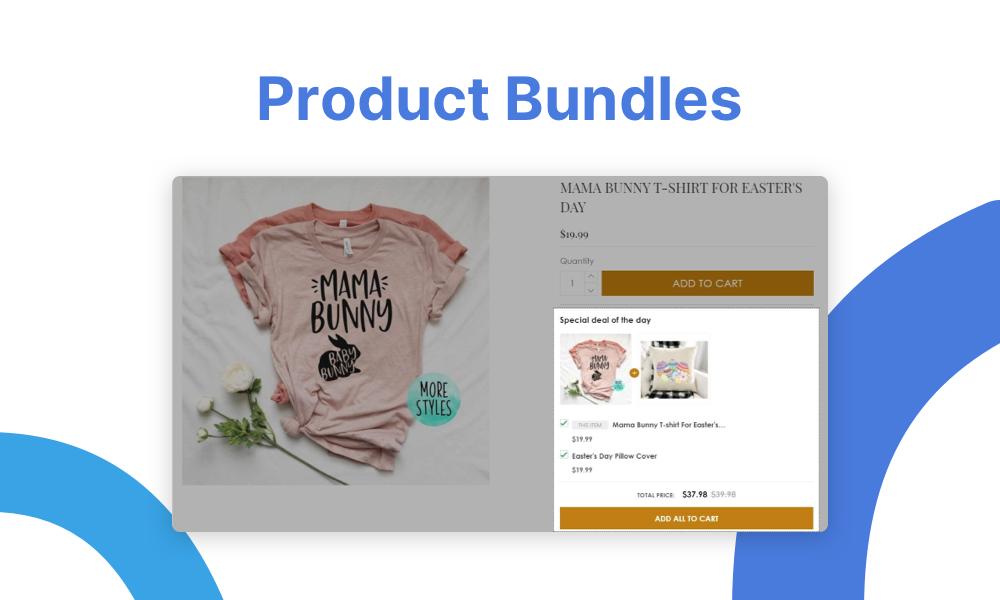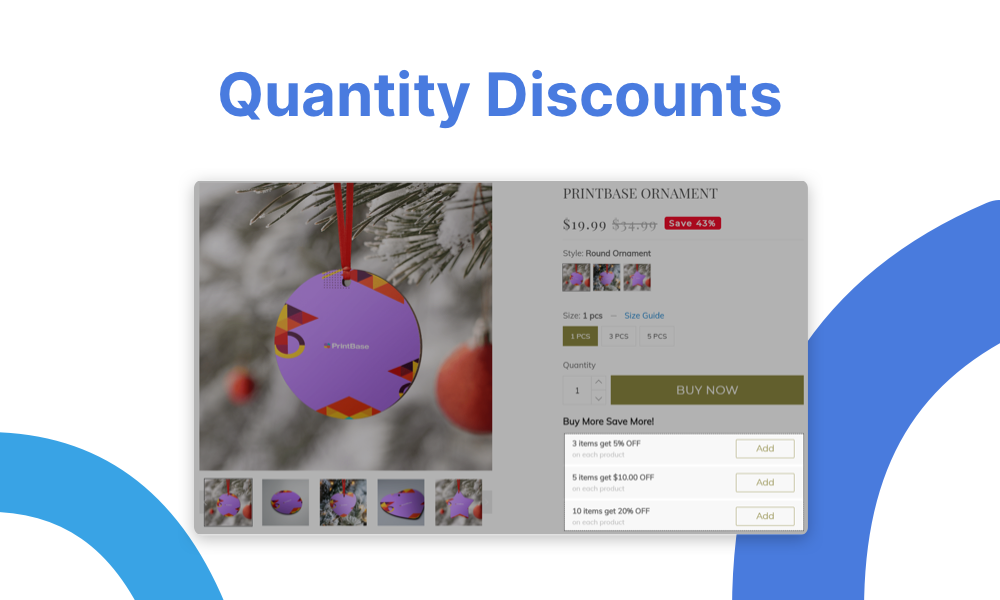 You can take a look at this strategy to shoot up 4.5 times your revenue.
To have more sales you also need to leverage the traffic from marketing. Convert as many as you can with multiple tools and methods. However, to do it right you may get lost if there are too many options.
Boost Convert is a dropshipping software integrated into ShopBase that helps to create urgency and credibility to your shop by displaying Social proof alerts and Countdown tools.
Creating a sense of urgency and scarcity for sales has been shown to be an effective way to improve your conversion rate since it motivates visitors to complete their purchases as quickly as possible.
Another efficient method to increase conversion rates is to provide social proof, such as recent sales in your shop, to establish a busy store, and develop trust with your visitors.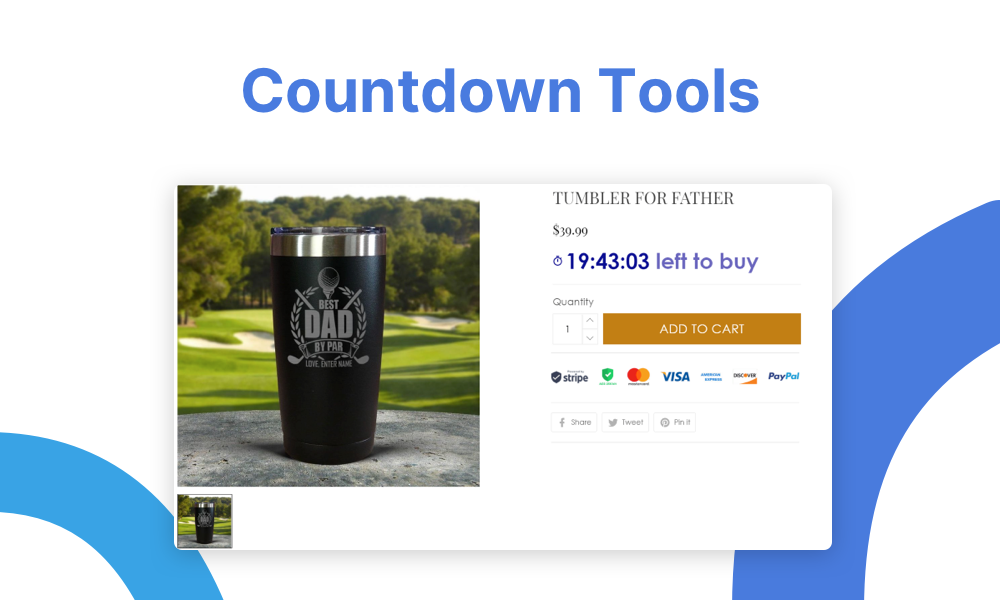 12. SMS/Email Abandoned Cart Recovery
To increase your sales you should pay attention to save the lost sales. You may increase your store's sales and profit by following up with customers and pushing them to finish their transactions by retrieving abandoned carts. Getting a client into your sales funnel is less expensive than finding a new consumer to advertise to.
ShopBase offers a feature that allows sellers to automatically send SMSs and emails, reminding customers to pay for an order they have not yet completed.
Automatically send emails or SMSs to an abandoned cart customer

. You will save more time by using or just reviewing our email and SMS templates, containing great tips and pre-made content to help you sway your customers into completing their orders.

Manage abandoned checkout recovery efficiently.

The 'Abandoned checkouts emails report' helps you to better understand just how effective those emails are at bringing your customers back to finalize their transactions.

This report tells you how many sessions and completed orders have resulted thanks to the reminder emails.
As mentioned before, social proof is fundamental to increase trust. Therefore, you can boost the conversion rates by triggering consumers' willingness to buy.
Social Proof is a feature of the Boost Convert app that shows other customers' purchase notifications so that potential consumers view your site as trustworthy and trustworthy, motivating them to make purchases on the page. The placement of the Social Proof notification pop-up may be changed.
ShopBase provides three different kinds of alerts: sales notifications, custom notifications, and checkout notifications.
Sales Notification

: The notice of actual customer purchases on the page can be displayed on any store page, depending on your settings.

Custom Notification

: The notice of orders that you create. The system will pick up random locations in the countries you select to display on the notice, or you can manually select them yourself.

Checkout Notification

: The notice of orders for which the customer has completed the payment (to be displayed on the shopping cart page).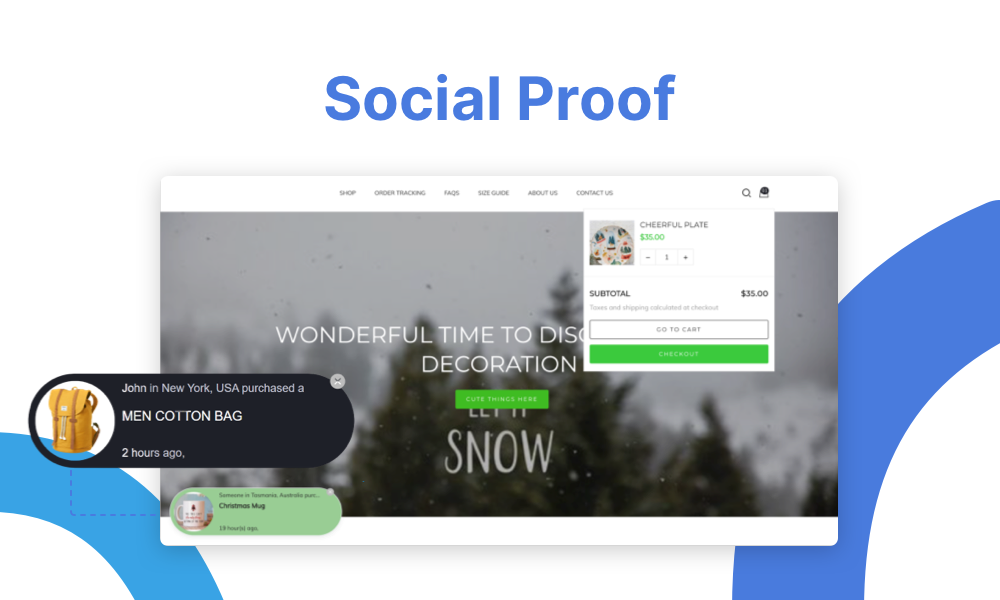 Conclusion
ShopBase understands that there are a lot of choices. However, making the right decision will help you achieve successful results. ShopBase always wants our sellers to achieve the best solution within the shortest cost.
We hope that these outstanding dropshipping apps will assist you in your journey to grow your business.
Start a Dropshpping business with ShopBase and enjoy FREE apps