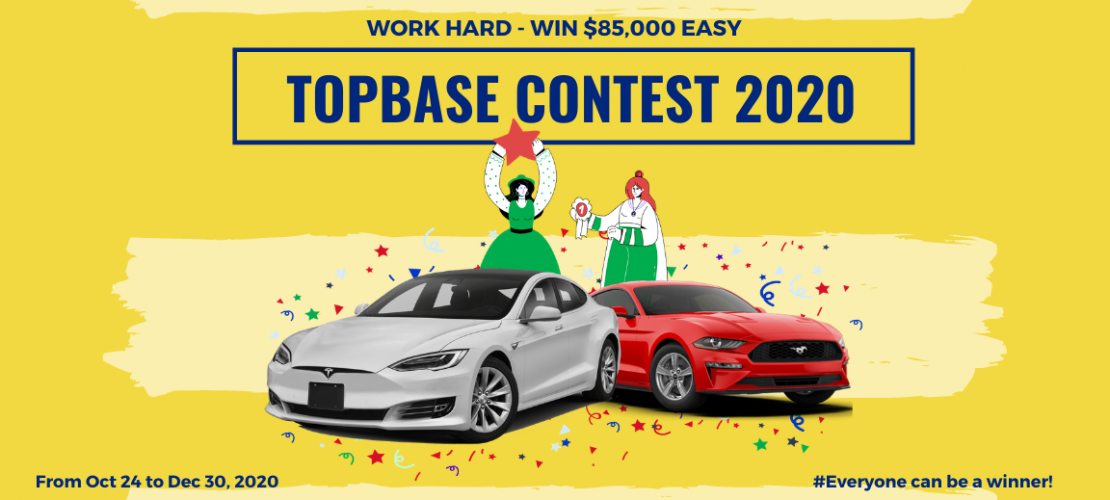 Word hard – Win big with TopBase Contest 2020
Big holidays are coming to town! You all must be pulling up your own sleeves to increase the profit of your e-commerce business as much as possible.
To give you a hand with that, ShopBase is thrilled to announce the opening of TopBase Contest 2020. With many huge prizes waiting for you ahead, this contest is set to bring a huge push to your overall profit and provide you a great source of motivation to try harder before the year officially ends.
Contest timeline
Our contest begins at 00:00 AM UTC on October 24, 2020, and ends at 11:59 PM UTC on December 30, 2020.
The names of the winners will be revealed 1 week after the contest ends, which is on January 7th, 2021. Then the prizes will be delivered to the winners in the 2-4 weeks later.
Incredibly huge rewards
TopBase brings out 12 different prize tiers, from an Amazon gift card worth $500 stretching all the way up to a Tesla S Long Range Plus valued $85,000 for the ones who hit the milestone of $50M revenue.

Who can join TopBase Contest 2020
Don't have a store yet? No worries. Get your site up with ShopBase right away. And with just 1 simple click, your store's ready to use.
"I have a ShopBase store already, I am not doing anything, am I?" – No, that must be a grave misstep. No matter how many ShopBase stores you own (at least one, of course), you'll win the prizes as long as your total revenue hits the equivalent milestones.
The more stores you own, the more items you sell, and the more money you get.  
One key takeaway here – sell together, earn together. Let's invite as many friends to open stores and sell under your account as possible. It'll help you (and your whole team) stand a higher chance of scoring bigger prizes.
Prepare your business for the best holiday contest
Big holidays are coming and there's no better time to scale your business to a whole new level: Halloween is right around the corner, Thanksgiving, Christmas, and New Year's Eve – the biggest shopping events of the year – are heading straight to town. Plan well ahead and be ready to count your money, because it's going to be huge.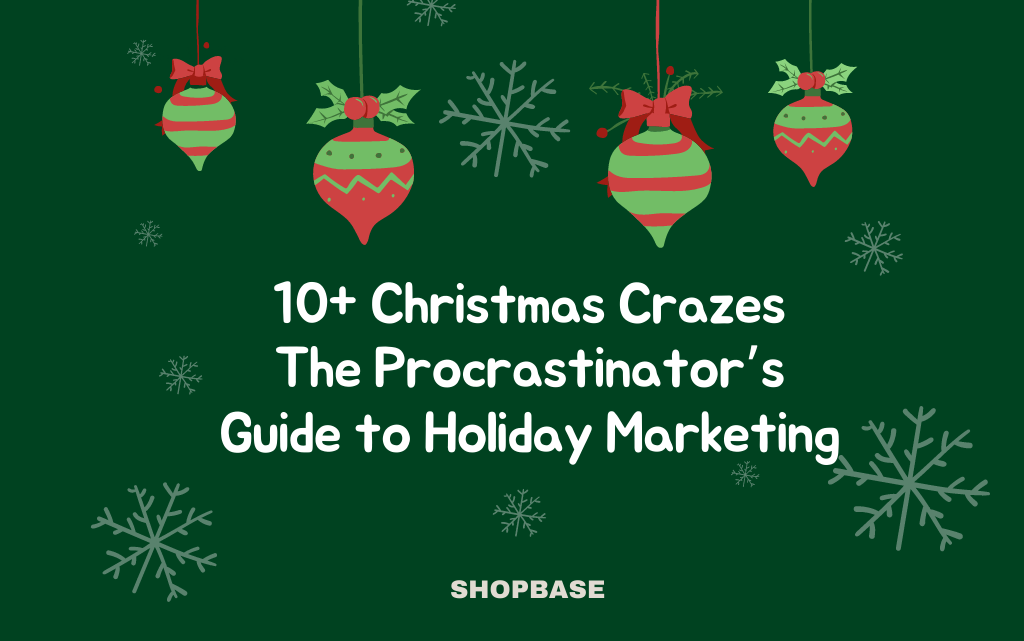 Don't be dismayed if things are a bit hard from the get-go, because you've got a wealth of untold secrets for making the most of the incoming events in the following articles.
Just a few quick notes
If any of your orders get cancelled or returned, they will no longer be calculated as valid scores. As a result, your sales record will be deducted.

Any accounts that violate ShopBase policy may be disqualified from the TopBase Contest 2020. 
Wrap up
Things seem very clear now, so why don't we create a ShopBase store and start selling right now?
Let's scale your ecommerce business to a whole new level with the TopBase Contest 2020 right away!