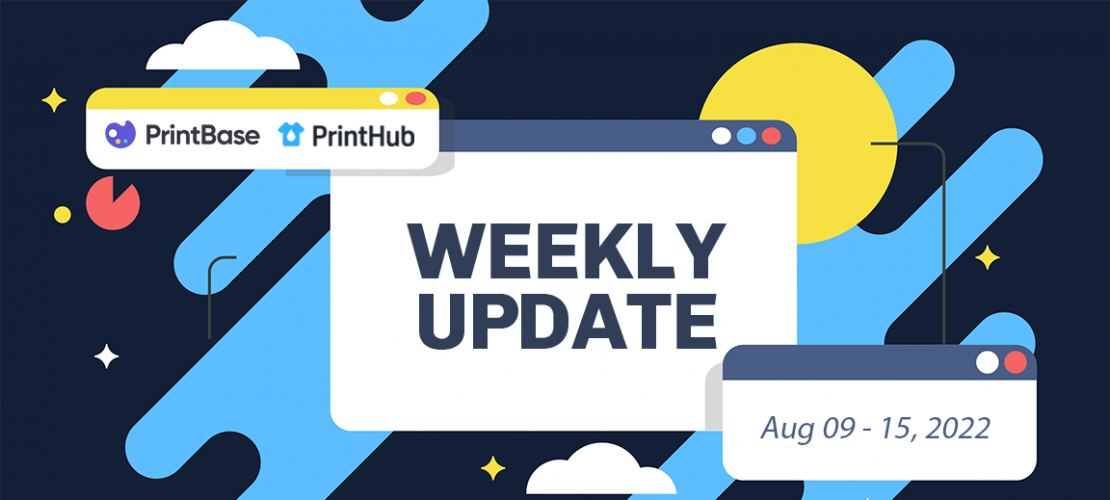 Weekly update from ShopBase/PrintBase – Week 08/09/2022- 08/15/2022
Thank you for being a part of the PrintBase community. We would like to notify you about new updates on our product and service in the upcoming time.
          1. Update on Mockup for Low Top Shoes
PrintBase would like to inform you that, as of August 04, 2022, in order to present the correct product quality, the Mockups for 
Low Top Shoes
 have been provided. Details are listed below:
** Note:
Please update new mockups for the campaigns created before August 04, 2022 to avoid misleading information.
For all campaigns created after the above time, new Mockups will be displayed.
          2. New updates on PrintBase Refund Policy
PrintBase would like to keep you informed of some recent updates on Policy for PrintBase's Sellers. In general, the policy for PrintBase & PrintHub's sellers is still in effect for orders that contain items waiting for artwork to be uploaded. However, it should be noted that the order processing timelines are subject to change.
           3. Announcement on Price Adjustment for Superior Cut Metal Sign
As a previous notice, starting at 12:00 p.m. on August 08, 2022, there was a minor adjustment in the product price for Superior Cut Metal Sign to ensure the product and service quality. For further information, please see the table below: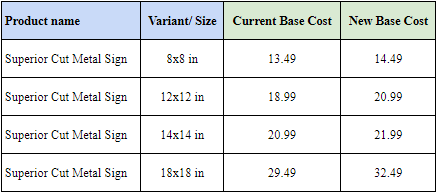 ShopBase is always looking for the best adjustment plan to maintain high-profit margins while also providing a good customer experience. We've been working with our suppliers to find the best solution for you. We will notify you of any further updates as soon as possible.
Many thanks for your kind attention and for being appreciative of this situation.