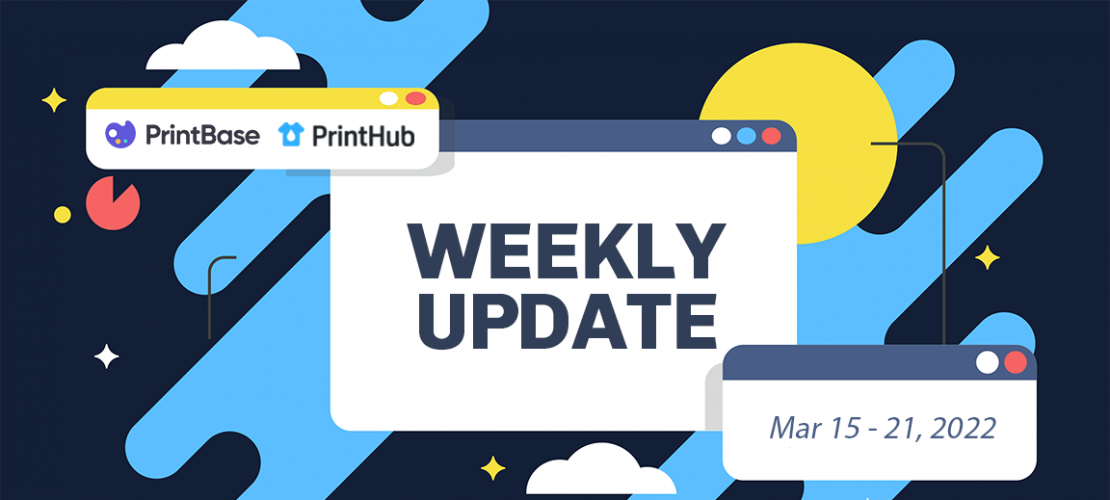 Weekly update from ShopBase/PrintBase – Week 03/15/2022- 03/21/2022
Thank you for being a part of the ShopBase/PrintBase community. We would like to notify you about new updates on our product and service in the upcoming time.
               1. Announcement on the fulfillment service situation
In recent weeks, China has experienced a massive spread of COVID-19, causing authorities to decide to control the outbreaks through lockdowns in several cities and factories. The lockdown situation has had a direct impact on products delivery and production activities in certain of our Chinese businesses.
ShopBase/PrintBase regrets to inform you that certain items may be delayed by 5 – 10 business days. Orders placed from March 11, 2022 to March 21, 2022, in particular, will most certainly be delayed. For further information, please see Impacted Products.
ShopBase/PrintBase would like to apologize for any inconvenience and appreciate your patience during this difficult period. As always, we will keep you posted on any further changes.
             2. Announcement on the price adjustment 
We at ShopBase/PrintBase always value customer comments and suggestions in order to improve the quality of our products and services.
ShopBase/PrintBase has finalized a new pricing structure for certain Print-on-Demand products thanks to many positive inputs from merchants. Please visit the New Price for further information.
New Price will be applied from 12:00 pm March 18, 2022 (UCT+7)
We are confident that this update will provide you with excellent value while also reflecting our commitment to the benefit and satisfaction of our customers!