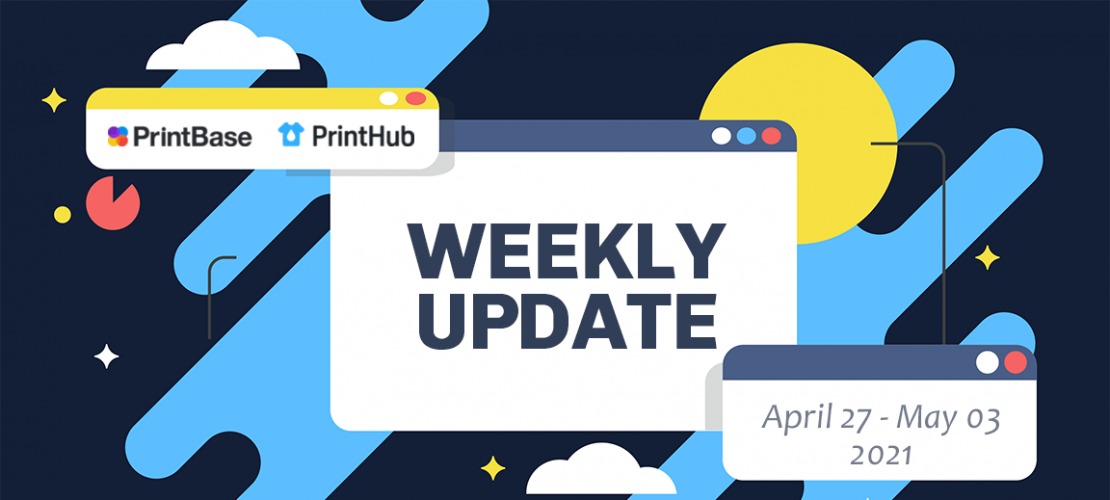 Weekly update from ShopBase/PrintBase – April Week #4, 2021
Thank you for being a part of the ShopBase/PrintBase community. We would like to keep you updated on some changes
                1. Announcement of shipping delay in the US
Currently, we are experiencing unexpected circumstances that lead to slight delays in shipping. Details are listed as below:
Limited flights to the United States due to the Covid-19 pandemic and the increasing cargo volume recently can delay the shipping for approximately 05 business days.
A winter storm in California from April 23 to April 26 2021 caused all orders shipped or in transit to this state to be delayed for 7 business days.
As a result, some ShopBase/ PrintBase orders will expect a delay of up to 12 business days.
We sincerely apologize for this unpredicted situation and would appreciate your kind understanding in this situation.
             2. Update on Restricted Ship-to Countries/Regions List
We would like to inform you that the below countries have recently been added to the Restricted Ship-to Countries/Regions List:
Please refer to the list of Restricted Ship-to Countries/Regions in our PrintBase Product Catalog
We highly recommend you check this link frequently to keep yourself updated with the latest information.