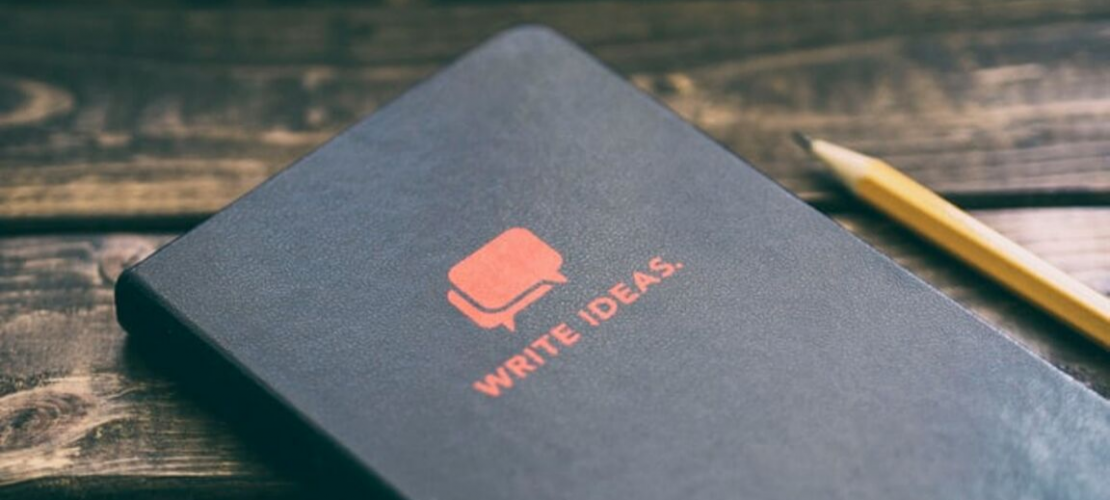 17 Highly Effective Ways to Find Product Ideas for eCommerce Store Owners
If you are an entrepreneur and want to challenge yourself in the field of Dropshipping and PoD business, then finding product ideas to sell, not to mention to gain profits is no easy take. You might think one good style is enough for your store but the fact is that customers' preferences and hobbies are changing fast from time to time. And before you know it, others have taken over the trend to adapt buyer's needs and further their business
However, countless choices of products floating all over the Internet can actually get you overwhelmed and somehow still end up with having no ideas of what to sell. Or if you have one, nobody can assure you that this product will come with 100% of demand
Sounds devastating? Yes, it can be like that sometimes but don't let that thought get in your way to success. If you want it to be more precise, don't worry, in today's article, we will break down some of the best options on how to find more product ideas for your eCommerce store.
---
New update
Understanding that coming up with new product ideas must be daunting and frustrating, ShopBase team would love to introduce you to ShopBase Fulfillment together with its new package.

ShopBase Fulfillment (previously known as CrossPanda) is an in-house dropshipping agent of ShopBase, which supplies millions of products in 40+ niche categories for 50k+ sellers of ShopBase. With the new package introduced in January 2021, all ShopBase sellers who have their orders fulfilled by CrossPanda will get:
– Trending product ideas updated weekly
– Cashback (gain up to $1/order)
– No order processing fees required (save $1.5/item)
---
Let's jump into each of them right now!
Start with what you have
Before finding product ideas somewhere else, let's start with things within you.
1. Follow your heart, follow your passion
Isn't it awesome if you can do what you love every day? Running a business isn't just about finding a product to sell, but it's a path with hard work, headaches, risk, etc. In order to overcome a bunch of struggles ahead, why don't you start with your passion right from the beginning? Passion would fuel your motivation throughout the long and tough journey.
If you need inspiration, take a look at Michelle Phan' youtube channel. From a passionate young girl who did make-up tutorial videos on Youtube, she now has her own cosmetic brand – Em Cosmetic. The questions for you are: "What really interests you?", "What can keep you doing all the time without getting bored?". Finding the answers to these questions will help you find the right product you should sell.
2. Solve your own pains or problems
Demand creates its own supply. That's why there is never a useless product. The question you should ask yourself is "what problem should be solved to make my life better?". Since every supplier is also a consumer, it'd be easy to put yourself in the customer's shoes. If you can provide a product that can actually make your life better, those who have the same problem with you will want it too.
Charmaine, the store owner of Back hair and skin-care had a serious problem with hair loss for years. But all product she had tried didn't work for her. Then she decided to make an organic shampoo herself to treat her hair loss problem. The products worked so well that she started selling it online. Her products later became really popular in her country.
3. Do what you are good at
To survive in the business world, you'd better have competitive advantages. If you have deep knowledge or are expert at a specific field, don't waste your strength. Let's say you do best at creating handmade items. How about selling them to people who love adding uniqueness to their lives but don't have such skills like yours? Josh, the founder of Cedar & Sail, enjoys making and building things since he was a little kid. In the beginning, he started with selling handmade concrete planters, then expanded his product category into home decor.
Look around the Internet and your community
Ideas can come from anywhere in your daily life. It can be the huge and endless resources of the Internet for you to dig as deep as you want or a simple social event that happens right in your hometown. Keep your keen eyes on everything around you, you will never end up out of ideas.
4. Ask Google
Google, of course, is the most powerful search engine where you can find your answer for most questions, including "what products should I sell?". But to have a more precise answer backed by data, you should get familiar with Google Trends, which is one of the best dropshipping tools for product and market research. Basically, Google Trends illustrates the interest trend over time of a particular keyword you put in.
What makes Google Trends so useful is that it allows you to compare the volume of multiple search terms at a time. This feature can be taken advantages when you have more than one idea in mind and are not sure which one is better. By knowing which one has a greater interest, you can make your decision with more confidence.
Let's say you have two ideas, that is, homemade food and handmade jewelry. You can use Google Trends to compare their popularity. Here is the result you may get:
But that's not enough, homemade food is still general, you may need to narrow it down a bit. Luckily, Google Trend suggests related queries with "homemade food" that also provide more insights into the market. It seems that "homemade pizza sauce" has the highest demand but "homemade food for pets" is also a potential niche that's worth your consideration.
5. Keep updated with trends on social media
Social media is a powerful source for you to find product ideas. If something is trending, the first place it goes viral is social media platforms such as Instagram, Facebook, Twitter, and Pinterest.
On Instagram, they already have a search tab where all trending images and videos are displayed. You can make use of topic channels right at below the search bar to see more specific content.
Like Instagram, Twitter also has smart recommendations. Based on topics you have chosen when you first signed up with Twitter, it will suggest more trending related posts in the Search tab.
Tip: While scrolling down your feed on any social media platforms, you may notice sponsored post from other stores. Visiting those stores may give you some ideas as well.
6. See what's trending in big marketplaces
It would be a big mistake if giant marketplaces like Amazon and Alibaba are not listed here. There are two things that make them go-to places to find product ideas: the huge number of products and buyers.
With hundreds of millions of products being published and sold, there is literally nothing you can't find in Amazon and Alibaba. In addition, with 279 million active users and 278 recorded orders, what's trending in Amazon and Alibaba is trending in the online market. That's why their product rankings are so valuable and insightful.
Let's get started with Alibaba, a well-known and the largest online wholesalers. In their homepage, they categorize products into different types and rank them with "hot-selling" or "top search" labels. By which, you can see what types of products have higher demand.
Source: Alibaba
They also have eCommerce Buyers' Zone where you can browse products from one-stop suppliers. You can get your products customized and delivered without dealing with multiple service providers.
Amazon has a long list of departments. In each department, there are also smaller levels for you to browse and find your niche.
Tip: Take a look at Amazon's Best Seller page to see which products are in the trends. They categorize this page into 5 different tabs, which are:
Best-sellers: most popular products based on sales.
Movers & shakers: the biggest gainers in sales rank over the past 24 hours
Most wished for: products most often added to Wishlists and Registries
New releases: best-selling new and future releases
Gift ideas: most popular products ordered as gifts.
This page will keep you updated and never running out of product ideas.
Besides the above giants, you can refer to other marketplaces such as eBay, Etsy.
7. Know what's going on globally with online trendspotting sites
It's surely helpful for eCommerce store owners to know and see trends in different regions in the world, especially when you target customers outside your country.
The most practically helpful site we found is TrendHunter. They have ranking charts for products in each market such as Fashion, Tech, Lifestyle, etc. that are updated daily, weekly and monthly. Besides, they filter hundreds of thousands of ideas and distill to valuable customer insights reports. In other words, they already make the research for you.
Other trendspotting sites that you can refer to are Springwise, Trends-spotting Market Research, TrendWatching.
8. Never miss out social forum communities
One of the biggest and most active communities is Reddit, where people discuss almost every topic you can think of. Therefore, it is an amazing resource for you to find product ideas. There are a bunch of sub-communities inside Reddit itself and ones we find helpful for finding products ideas are Buy It For Life and Shut Up And Take My Money. You will definitely be amazed by the insights you get from these sub-communities.
Buy It For Life has 565k subscribers where people talk about durable, high-quality products. They not only share their favorite items but also ask for suggestions from others. If you can provide something that meets those requests, you will at least win in this community. Also, if you have a specific niche in mind, you can learn more about it from discussions in those posts.
Shut Up And Take My Money is another interesting community where you will get inspired by the most creative products all around the world. For example, the candle with the smell of freshly signed divorce papers went viral on this community because of its humorous content. The product is nothing special but the short tagline content has generated word-of-mouth.
How about getting some ideas there and apply for your products?
9. Keep an eye on local community events
Remember the time when Donald Trump went on the presidential election? In order to protest against him, many print materials with Trump image have been produced and become trending. Trump toilet paper is an example. There will be countless events that will happen in your local community. Each event will be an opportunity for you to create and sell trend-following products.
Source: Amazon
10. Break the geographic boundaries
A hack that has worked all the time is importing popular abroad products to your local market. People love unique and exotic things. Out-of-the-ordinary things from another continent will bring your customers the sense of a new culture, a new lifestyle. Your products will be different from the rest of the market and hopefully, there is no competitor.
11. Bring brick-and-mortar products or services to the digital world
Sometimes, you don't have to find a totally new product, just make an existing one easier to buy online.
Let's say your local specialty is so good that people from neighboring areas always want to try. But due to the distance and traffic, they can't visit your area quite often. How about selling your local food online so that everyone can easily purchase? Your online store will be a channel to distribute brick-and-mortar products.
12. Serve the fan clubs or communities you are in
If you are a member of a fan club, why don't you start selling something within your community? It'd be easier to serve a market that you have a deep understanding of.
Mark, the founder of Anime Printed has done that so well. He successfully sells anime merchandises for anime fans who love Naruto, One Piece, and Dragon Ball as he does. Eventually, he became one of the most successful Shopify store owners.
13. Follow eCommerce experts
A shortcut to get valuable insights without spending much time of research is following eCommerce experts such as Beeketing, Shopify, BigCommerce, etc. These big names can be either eCommerce platform providers or app developers who have large number of users. With real data in hand, their annual reports of trending products are trustworthy and valuable for you to find a perfect product to sell.
14. Make use of product reviews
One smart way to find product ideas is reading reviews from existing online stores. Consumers usually leave reviews in 2 cases: terrible experience or extremely good experience. In both cases, there are so many things you can learn.
Customers leave bad reviews due to bad experience. After filtering out all the bad words or the angriness customers put in their reviews, you can see the real problem behind their unhappiness. What you should think about is a solution to fix that problem with your product. In some cases, customers even tell the sellers what should be improved to fix the problem. Isn't it great that you can learn from other's lessons without paying the price?
This is an example of a negative-but-insightful review – Source: Amazon
With positive reviews, you should dig deep into them to find what makes a beyond-expected experience and try to replicate it in your products.
This strategy is extremely helpful if you are going to sell a commonly used product and have tons of competitors. By collecting both good and bad reviews, and making necessary improvements, you will be able to build your competitive advantages and win your market.
Think outside the box
15. It doesn't have to be a physical product
You don't have to tight yourself on any boundary. In case you haven't known yet, digital products are pretty common in online businesses. They can be software, mp3 files, videos files, etc. which are downloadable or streamable. Digital products are definitely worth considering due to the low overhead cost. At least you don't have to care about the cost for inventory or shipping cost for digital goods.
NoiseAsh is an extremely successful example of selling digital products. They build software and hardware audio tools for the entertainment industry. If you are able to build technology tools just like the store owner of NoiseAsh, you probably should think about selling them.
16. Make mediocre things become out of the ordinary
This trick is so classic but works all the time. Let's take a look at Destination Towels, they sell a commonly used product, beach towels, but in a really innovative way. They make beach towels become artwork of destinations all over the world that everyone would love to own one.
17. Weirdness is not a bad idea
People shop not only for the practical use of the product but also for intangible value. Sometimes we buy things for entertainment purposes only. So don't hesitate if your idea seems to be crazy.
Below is the Tuscom automatic toilet night light that could brighten up your toilet at night. Although it seems weird, it has a bunch of positive reviews on Amazon.
 Source: Amazon
In conclusion,
The first step of a successful business is to figure out products to sell. It can be daunting and complicated at first since you have too much information to search for and don't know where to target. But you know what, good things take time so just make it one by one and you can gradually find more than the goal you set at first.
If you've already found out profitable products to sell, then roll your sleeve up and start creating a well-equipped store on our platform ShopBase and promote your product there.
Still stuck with ideas? No worries, we also provide 3 best product sourcing apps so you can freely choose which one that responds to your demand the best.
Please contact us for more support if you have any questions!