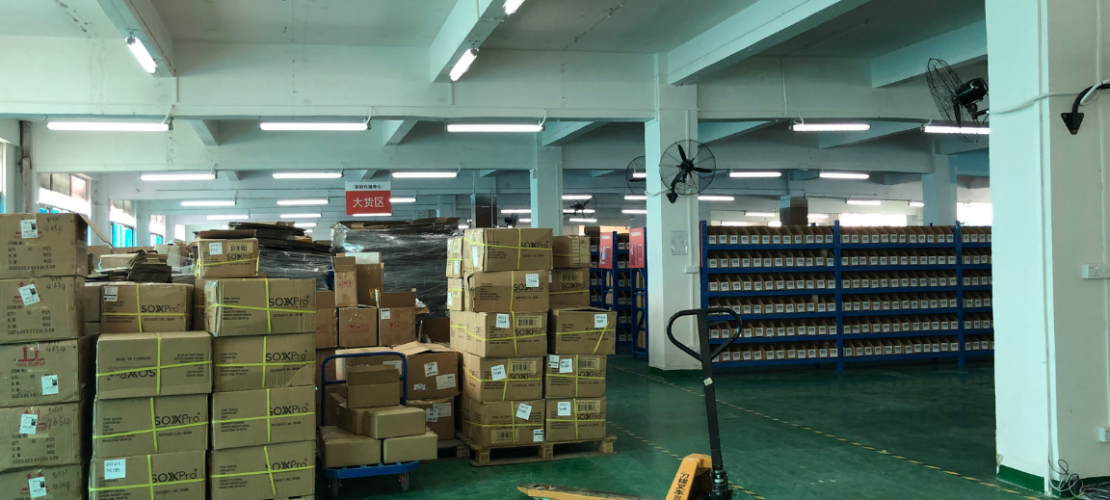 7 Ways to Shorten Shipping Time from China to the US that No One Ever Tells You
How many times have you received this question from your customers: "My order hasn't arrived. Why does it take so long to ship a small item from China to US? 
We bet the answer is too often.
And, you're not alone. Various other dropshippers have been suffering this problem every single day. 
Frustrated? Perhaps, you feel it deeply.
Today we have good news for you: 
Recently, we've asked 30 experts who are drop shipping products from China to the US. They gave us many best practices they've used to shorten shipping time.
This article is meant for sharing those tactics with you. You'll learn 7 ways to fasten the delivery process, satisfy your customers, and thus boost repeat purchases. 
If you hesitate to create your store because you fear the long shipping time, or if you already open a store but struggle with reducing the shipping process, it's time to stop worrying and focus on solving your problem.  
Ready? Let's get rolling.
---
New update

Being aware of that finding suppliers who can provide fast & cheap shipping services is very daunting and frustrating, ShopBase team would love to introduce you to our ShopBase Fulfillment together with its new package.


ShopBase Fulfillment (previously known as CrossPanda) is an in-house dropshipping agent of ShopBase, which supplies millions of products in 40+ niche categories for 50k+ sellers of ShopBase. With the new package introduced in January 2021, all ShopBase sellers who have their orders fulfilled by ShopBase Fulfillment will get:
Fast yet cheap shipping

Trending product ideas updated monthly

Cashback (gain up to $1/order)

No order processing fees required (save $1.5/item)

Access to a network of warehouses worldwide
---
1. Check with your suppliers
This tip sounds simple, but only a few dropshippers do. Many others don't even think about it. 
Your suppliers may have many years of experience working with eCommerce. They may have great insight into the market and a strong network of other sellers, dropshippers, shipping companies, couriers, etc. 
With these in mind, don't hesitate to ask your supplier. They probably know which shipping company is the most reliable and which shipping method is the fastest for a specific product. You don't know what you'll get if you don't give a try, right?
Pro tip: Build a good relationship with your dropshipping suppliers right from the start. This will help you get quick support, and most likely, the exact answer you want. 
2. Pay extra shipping fee to your supplier
Most dropshippers choose ePacket to deliver products to their customers. It's cheap, no matter the fact that it takes 20 to 30 days to ship an item from China to the US.
What if one day a customer wants to receive his package within 6 days? 
Some dropshipping beginners may refuse this order since they fear not to deliver the item on time. 
But this isn't true for expert dropshippers. In fact, they'll pay extra money to their suppliers in exchange for another faster shipping method. This way, they can get sales while fulfilling the customer's need. Such a smart move, right?
Although this technique is well worth trying, you should price your product carefully in advance. As a result, if you pay an additional fee to your supplier, you can still get a good profit margin. Or, you can ask your customers to pay a little more and get shipment in a few days. The chance is that they'll be willing to do that for convenience and good service. 
3. Take control of the logistics by ordering in bulk
Another great way to reduce the delivery time is ordering a specific number of products and getting them shipped to your own warehouse beforehand. Then, whenever a US customer buys a product, you just need to do packaging and then use ePacket to deliver the item to him. 
If you decide to order in bulk, keep in mind the following:
Depending on the number of items you order, it may take some weeks or even months to complete the production and delivery process. 
You possibly need a large investment to buy in bulk. As such, this tactic isn't feasible for dropshipping beginners who have a shoestring budget. 
Ordering in bulk requires adequate storage space. If you have a warehouse, a garage, or a basement, carefully determine how much space you can set aside for bulk purchases. 
Try to negotiate with your supplier about pricing to make sure the cost per item is low. If you are on good terms with them, they may give you a special discount. 
4. Find a US-based supplier who carries AliExpress
The shorter the distance a product has to travel, the quicker it can arrive. Your US customers really love this. They demand same-day delivery, and if you can fulfill their needs, you rock!
At this point, you may think how could you shorten the distance when your supplier is based in China and your customers are in the US?
It's simple: If you choose ePacket as your shipping method, then find a US-based supplier that carries AliExpress products. Why? Let us explain to you.
Epacket is a delivery agreement between China and the US to encourage US customers to buy more products from China. There are two types of ePacket. The first is the ePacket shipping option for the US, run by the United States Postal Service (USPS). The second is other ePacket options for other countries like Canada, UK, Australia, and NewZealand, run by Hong Kong post.
See? If you work with a US supplier and use ePack to ship products, the shipping is faster than ever. As reported, the US ePacket shipping is extremely efficient and works great. 
Note: At the beginning, use these tips to find AliExpress products that are shipped from a US supplier. Then, select ePacket to deliver orders. That's it!
5. Work with a warehouse in the US
It's not that easy to find a US supplier because many sellers on AliExpress are located in China.
Stuck? 
Don't worry. There is another way out of this. It's working with a US warehouse, which helps you keep products close to your customers. 
China cross-border eCommerce has thrived since recent years. More and more suppliers moved their warehouse to other countries like the US, Canada, and Japan. This is great news for dropshippers.
The process is like this: you purchase the winning products from your supplier and then pre-stock them in their US warehouse. After that, your orders will be processed the same day and shipped via USPS in 2 to 5 days. You just need to pay shipping cost by then.
6. Use DHL to shorten shipping time
Admittedly, DHL isn't for all dropshippers. $114.89 of shipping cost for a $1.49 bracelet, so expensive, huh? 
But if you want your urgent shipment to be picked up immediately and delivered as fast as possible, DHL is a good option. Among couriers from China to the US, DHL offers the fastest average shipping time: 
DHL: 3.5 days
EMS: 15.7 days
FedEx: 4.6 days
Ali Express Standard Shipping: 20.6 days
USPS: 5 days
DHL ECommerce: 19.7 days
Mail Americas: 13.4 days
You can choose DHL China or DHL Hong Kong to ship items. Typically, DHL China shipping takes just 2 to 4 days. But for DHL Hong Kong, it'll take about 3 to 5 days since the items have to be transported to DHL Hong Kong first. 
7. Use SBCN fulfillment 
In case you don't know: SBCN stands for ShopBase China, which provides the highest quality fulfillment services for dropshippers, from sourcing, testing, packaging, labeling to shipping products.
SBCN has a dedicated warehouse in China and a private shipping line in the US. This ensures all of your orders will be delivered quickly without any delay. Normally, SBCN can ship domestically within 3 to 5 days and internationally within about 8 days.   

Among 30 dropshipping experts we talked to, 25 of them have been using a fulfillment service. 24 of 25 switched to SBCN and their revenue has increased more than 40% since last year. The coolest part is they have received (almost) no customer complaints about shipping time. All of their orders were shipped like a flash. 
However, this doesn't mean SBCN is meant for only 6-figure stores. Conversely, if you are suffering from these dropshipping nightmares, SBCN is an ideal choice for you:
Too slow shipping time from China to the US (or to anywhere else in the world).
Don't know how to find winning products.
Don't get support from suppliers because you have a few sales.
Your order takes so long to process because your supplier puts your last.
Dealing with multiple suppliers is time-consuming.
Struggle with using product finder tools.
Take hours to fulfill orders because you have to do this manually.
Faulty products so you're faced with a lot of returns.
High monthly overhead costs.
"How can I reduce the shipping time and growing my dropshipping business?"  There is no doubt that SBCN is the answer that you're looking for. 
Over to you
A good product is NOT enough for customers. Now they want their parcels to arrive safely and quickly. Or, … as immediately as possible. They're now looking for instant gratification. 
If you can't meet their needs, they'll abandon their shopping carts. But, if you can give them what they need, they can't resist buying from you, again and again. 
We do hope this article will help you find the best ways to shorten shipping time from China to the US. Try to apply them and check what if your customers are more satisfied with you. If you're interested in our ShopBase fulfillment, click here to discover more.