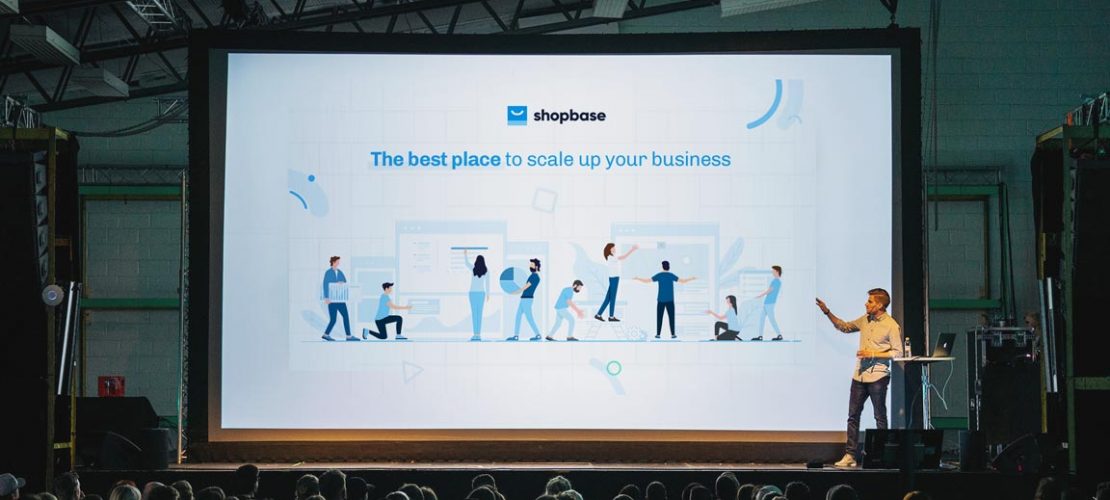 What is ShopBase and Why should you use it?
If you're looking for an e-commerce platform to build your online store, there must be a lot of options for you to choose from. And one of the best options is ShopBase.
1. What is ShopBase?
ShopBase is an e-commerce platform that allows everyone to set up stores and sell online. The platform makes it easy and affordable to sell any product and service on your website, allowing you to take secure payments, manage inventory, and most importantly, get a profit from your business.
The platform stands apart from other platforms mainly due to its focus on dropshipping, print-on-demand, and white label.
So far, ShopBase has been trusted and used by more than 100,000 users coming from 100+ countries in the world. These numbers continue to grow because of its affordability and beginner-friendliness. 
2. ShopBase's background
ShopBase is a product of OpenCommerce Group, an Asia-based e-commerce solution provider established in 2008. In addition to ShopBase, the company owns and operates the following products and services:
PrintBase

– E-commerce platform that solely focuses on print-on-demand fulfillment method. 

Beeketing

– An ecosystem of apps that help e-commerce merchants to perform marketing activities on autopilot. Beeketing used to be featured as the most-used app provider by Shopify. 

ShopBase Fulfillment

– Fulfillment services provider which helps dropshipping merchants fulfill their orders.

ShopBase Payments

– Payment service provider that manages all the steps between the time a user types in their card information into merchants' checkout page, up until the money reaches the user's bank account. It is usually PayPal or Stripe.

PrintHub

– Third-party app that helps fulfill print-on-demand orders for merchants of ShopBase and any other platform. 
3. What does ShopBase have to offer you?
The platform offers a wide range of features to help e-commerce merchants sell online.
3.1. Website builder
Choose from a wide range of professional website templates.
The ShopBase Template hosts a collection of over 10 FREE e-commerce website templates packed with all of the design wisdom you need to transform your website into one of the best on the Internet.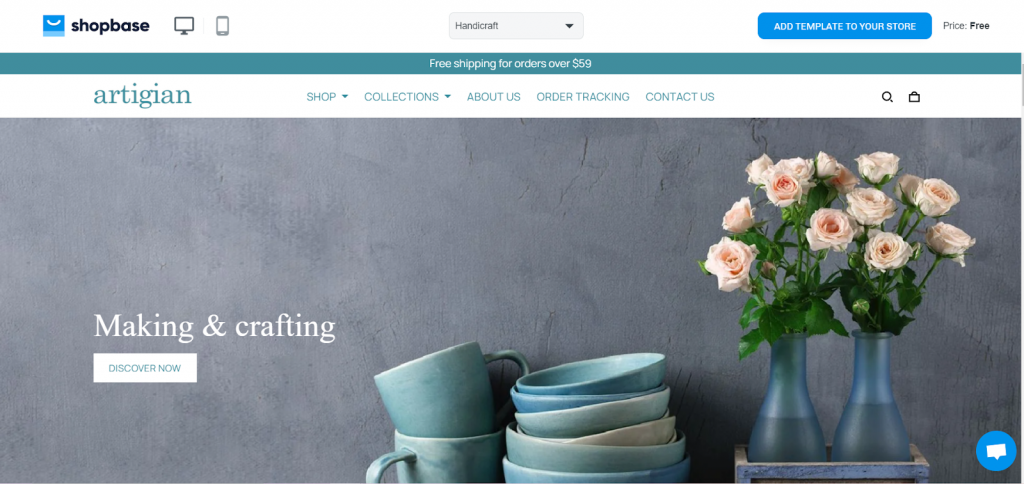 Customize the look and feel of your website according to your own preferences
Every theme comes with its own settings. So if you want a website that reflects your own style, you can pick a theme and customize it easily. You can observe any change made to your website by Preview feature before it's officially published.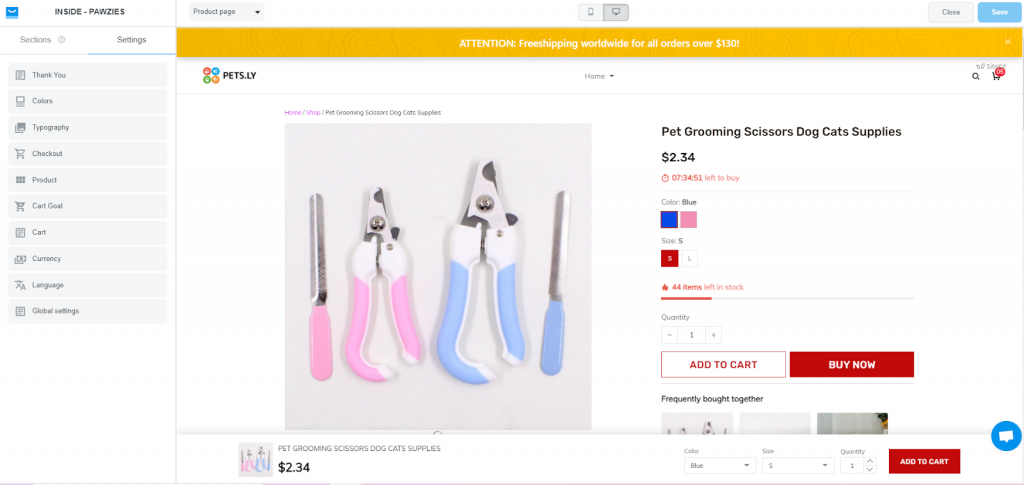 >> Build a professional website to sell online with ShopBase
3.2. App Store
With the aim to support its merchants to sell as much as possible, ShopBase grants its users FREE access to all apps in its app store. This means while other platform's merchants need to pay (a lot of) money for using different apps, ShopBase merchants don't.
Currently, the number of apps ShopBase has to offer is 10, which is quite limited as compared to other platforms such as Shopify. However, this year, the platform is looking to diversify its app store, by which it hopes the merchants can boost their business performance to the max.
Boost Upsell – Increase total revenue by 10%
The good news is, ShopBase is greatly praised for its powerful upselling app, Boost Upsell, which can help merchants increase their AOV (Average Order Value) by several times. Revenue from Boost Upsell accounts for around 10% of the total revenue of each store on ShopBase.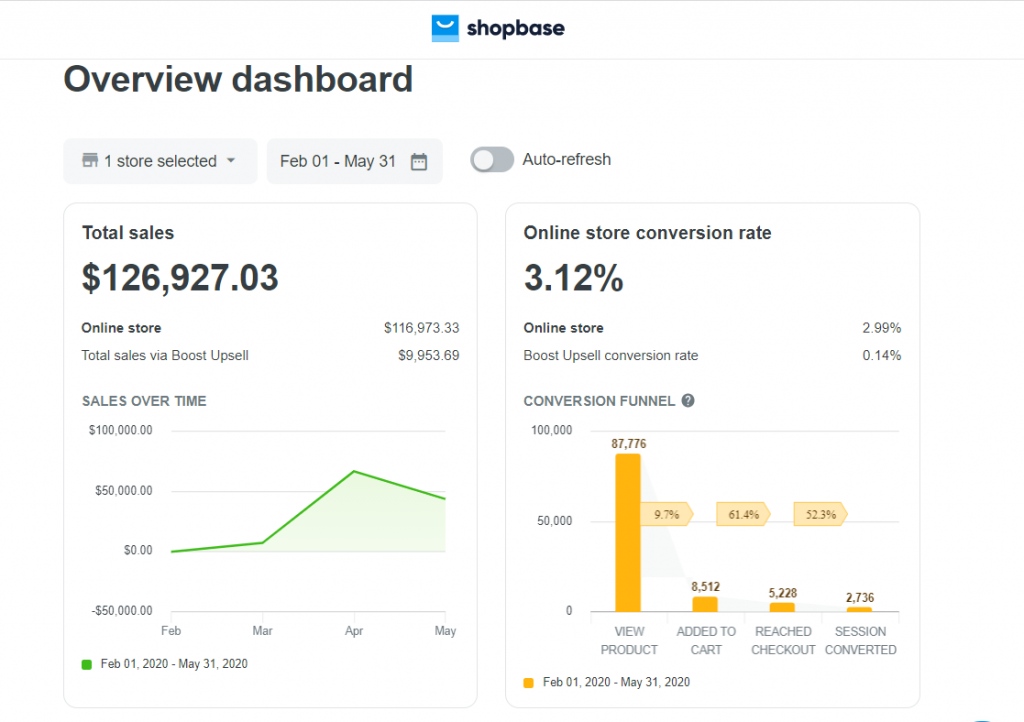 Analytics report showing that nearly 10% of total sales result from Boost Upsell app (Source)
Boost Convert app – Increase "fear of missing out"
Another good-job app that ShopBase has built to offer its users is Boost Convert – the app that helps increase conversions and reduce abandonment rates via increasing urgency in the checkout flow. The app has multiple ways to urge your customers to place orders, such as countdown timer and social proof notification.
According to seller's data, the app has helped many of them lift up their conversion rate by 5% on average and grow their AOV up by 1.5 times.
3.3. Analytics report
ShopBase makes it easy to keep track of your business performance via its analytics section in your account's dashboard. It visualizes the core metrics of your business, including:
Total sales (including sales via Boost Upsell app)

Conversion rate (which is broken down into 4 smaller core metrics aligning with 4 steps in the conversion funnel)

Total orders (including orders via Boost Upsell app)

Abandoned checkout recovery

Traffic source

And more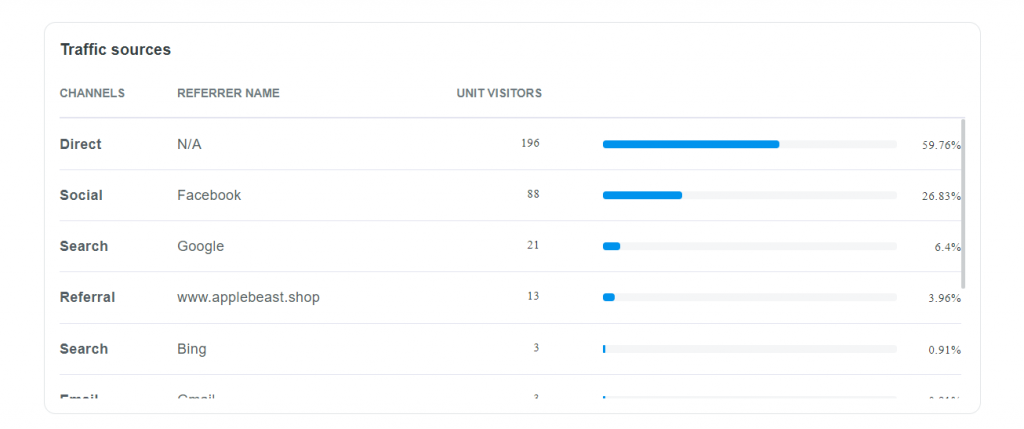 ShopBase traffic sources report
3.4. Fulfillment services
ShopBase Fulfillment (previously known as CrossPanda) is an in-house dropshipping agent of ShopBase. It supplies and fulfills millions of products in 40+ niche categories for 50k+ sellers of ShopBase.
A new package of ShopBase Fulfillment has been released since January 2021. By which all ShopBase sellers who have their orders fulfilled by ShopBase Fulfillment will get:
Monthly trending product ideas

Cashback (gain up to $1/order)

No order processing fees required (save $1.5/item)

Fast & cheap shipping services
3.5. Payment services
ShopBase Payments is the simplest way for sellers to pay and be paid online. It eliminates the hassle of setting up a third-party payment provider or merchant account and having to enter the credentials into ShopBase.
With ShopBase Payments, you can track your stores' cash flow into your bank account, and stay on top of disputes. You can also reduce the cart abandonment rate by offering your customers a seamless payment experience.
ShopBase Payments is free to install, with no set-up fees or monthly fees. You're only charged on each order made via ShopBase Payments, with the processing fee starting from 2% + $0.25 per transaction.
ShopBase Payments is currently available in certain countries only. We are actively planning for future availability based on your interest, so sign up now to let us know where you would like to see ShopBase Payments next.
4. Get started with ShopBase today 
In summary, ShopBase is probably the best fit for those who are looking to make the very first move into e-commerce. The platform is beginner-friendly, affordable and powerful.
If you're that kind of person, getting started has never been easier! Start your free trial, kick the tires and come have a look for yourself.