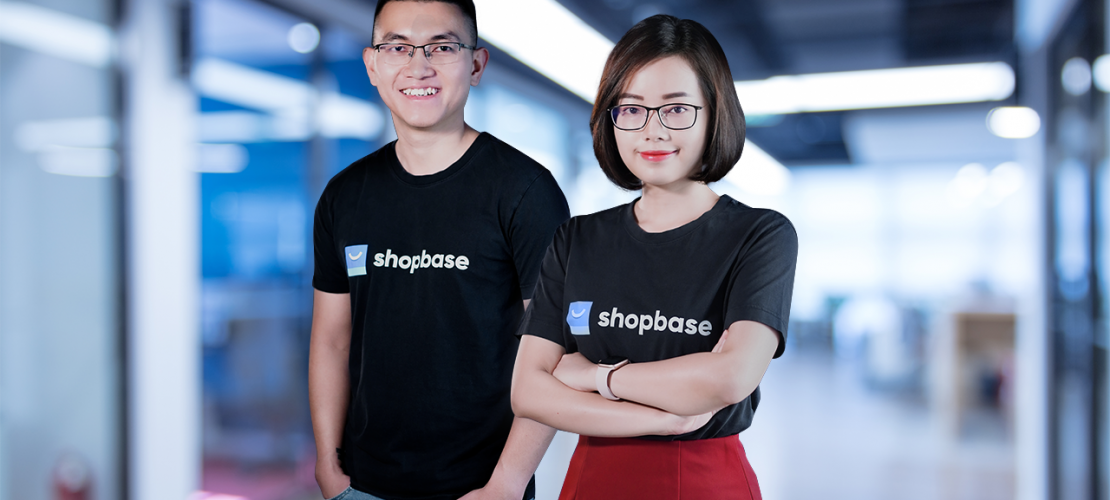 ShopBase raises $7M in a Series A round backed by VNG and Do Ventures
Cross-border e-commerce startup OpenCommerce Group (OCG) – the owner of the ShopBase technology ecosystem, has raised $7M in a Series A round led by the country's first unicorn VNG with the additional participation of local venture capital firm Do Ventures.
Headquartered in Hanoi with offices in San Francisco (USA) and Shenzhen (China), OCG provides a one-stop service for both veteran and zero-experience online sellers with low risk and low cost. Over two years after launch, the platform has helped more than 86,700 sellers from 195 countries establish their e-commerce stores internationally, generating $670M in GMV.
1. Opportunities and challenges of cross-border eCom during the pandemic
The coronavirus pandemic has presented Vietnam's economy with unprecedented challenges, causing negative impacts across industries and a high unemployment rate. Meanwhile, there is an increasing opportunity for retailers of all sizes to take advantage of e-commerce's hyper-growth thanks to the rapid online adoption triggered by Covid-19. OCG accelerates entrepreneurship sustainably by offering merchants from all over the world, specifically Vietnamese people, a barrier-free and automated cross-border e-commerce platform. Using OCG's platforms, users can start fruitful dropshipping and print-on-demand businesses, in which they can sell merchandise to customers without holding any physical inventory or operational burdens.
OCG's vision is to provide a comprehensive tech solution that empowers local entrepreneurs and SMEs to bring Vietnamese products to global consumers. The company's technology ecosystem currently includes three products, ShopBase, PrintBase, and PlusBase, that make dropshipping and print-on-demand easier and more scalable but still cost-effective. All of them equip users with a collection of powerful automated tools to support them with order management, marketing, shipping, payments, and everything required for a flourishing online business.
2. ShopBase's mark on the international eCom market
The two-year-old startup is well-differentiated from other e-commerce platforms primarily by three key factors: its innovative online store builder that allows users to create an online store in just a few simple clicks; a large product variant of up to 250 options that increase sales opportunities; and significantly affordable pricing that is suitable for businesses with a shoestring budget. OCG also offers a free built-in set of conversion optimization tools to help merchants boost sales and improve the success rate of their businesses, such as quantity discounts, smart cross-sell/up-sell, or personalized recommendations.
Built based on the background of the marketing platform Beeketing, OCG is led by a founding team with more than a decade of global e-commerce experience and a first-hand understanding of merchants' slings and arrows when doing cross-border business. "We will utilize the new capital for product improvements so that we can better support our existing users and reach out to new customer segments, thus unlocking entrepreneurship opportunities for sellers of all ages and backgrounds. Besides Europe and USA, we will focus on gaining major market share in China as well as expanding to Southeast Asian countries in 2022," said Quan Truong, Co-founder & CEO of OCG.
Commenting on their investment in OCG, VNG's spokesperson noted that OCG is one of the few companies in Vietnam whose products can compete with major global competitors in the cross-border e-commerce space, a next driver for the robust growth of e-commerce. The partnership with OCG further underscores VNG's commitment to supporting potential Vietnamese companies to reach out to the world.
"We are proud to partner with OCG at such a pivotal time in its development to forge the future of cross-border e-commerce in Vietnam," said Vy Le, General Partner at Do Ventures. "We are very much excited to support the company as it continues to lower the threshold of entrepreneurship by enabling Vietnamese merchants to start their online businesses and enter the overseas markets smoothly."
3. Strong development from domestic resources
OpenCommerce Group confidently asserts its contribution in elevating cross-border trade and serves as a solid launching pad for global entrepreneurs. Our non-stop efforts to make cross-border eCommerce better & easier helped us develop the ShopBase technology ecosystem and e-commerce platforms that bring an end-to-end solution for Dropshipping, Print-on-Demand, and White Label merchants in more than 195 countries. Our products are designed to empower e-commerce entrepreneurs and brands to launch, grow, and succeed.
About VNG
Established in 2004, VNG is Vietnam's leading tech firm with a diverse ecosystem of products serving the needs of 100 million customers in Vietnam and many countries around the world. VNG focuses on four main businesses, including online games, platforms, digital payments, and cloud services. Many key products developed by VNG have attracted hundreds of millions of users such as Zalo, ZaloPay, Zing Mp3… In addition to leading the domestic market, VNG is strategically extending its regional reach to Thailand, Myanmar, Singapore, Indonesia, and the Philippines, to name a few.
About Do Ventures
Do Ventures is a $50M early-stage venture capital fund that serves as a strategic partner for startups. The fund seeks investment opportunities in technology startups that can develop meaningful products and services to improve the lives of consumers in Vietnam and Southeast Asia.
With the philosophy "Grow by Doing", Do Ventures believes that for a startup to grow rapidly, its founders must have outstanding execution capabilities and be willing to do more to make more right decisions and outpace the competition. Do Ventures' notable investments include F99, Palexy, Manabie, MFast, VUIHOC, Bizzi, Validus, Selly, and OCG.
See more detail: