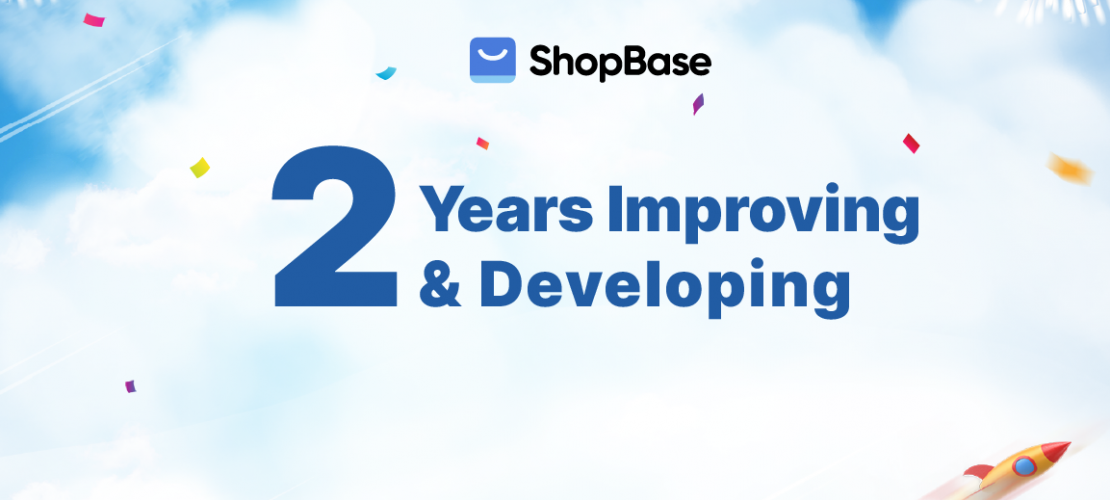 ShopBase ecosystem – 2 years improving and developing
On a torrid day of June 2019, ShopBase's initial version was released, with the goal of becoming an innovative Dropshipping, Print-on-Demand, and White Label platform. At that time, from a small group of approximately 70 people, we're now a company of over 300 members who are working hard day and night to help you succeed.
After two years on the market, ShopBase's aim is no longer limited to spreading our reputation in the international industry. Moreover, ShopBase's highlighted goal is to improve Dropshipping and Print-On-Demand experiences for both merchants and their customers.
As working with more and more eCommerce merchants, ShopBase realizes that our customers are growing faster. Moreover, the eCommerce industry rises significantly and tends to be more open, which means our users and other eCommerce sellers will face more nice-to-have problems. So we are here to support you in your business journeys. 
As a result of that approach, we have been working tirelessly and consistently toward this goal. ShopBase has accomplished noteworthy milestones in two years while competing with numerous "tech giants". Now, we have: 
78,500 users worldwide

Approximately 89,000 stores have been established

User map spreads across 170/193 nations

And more!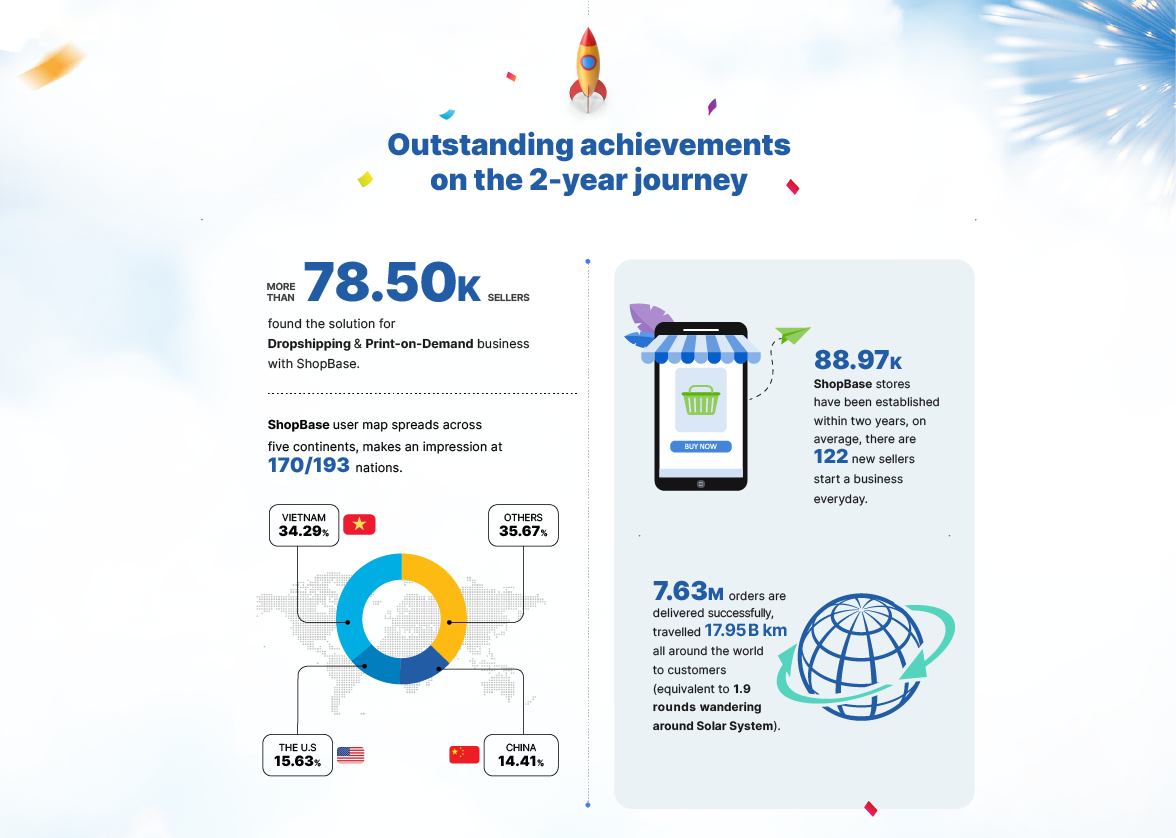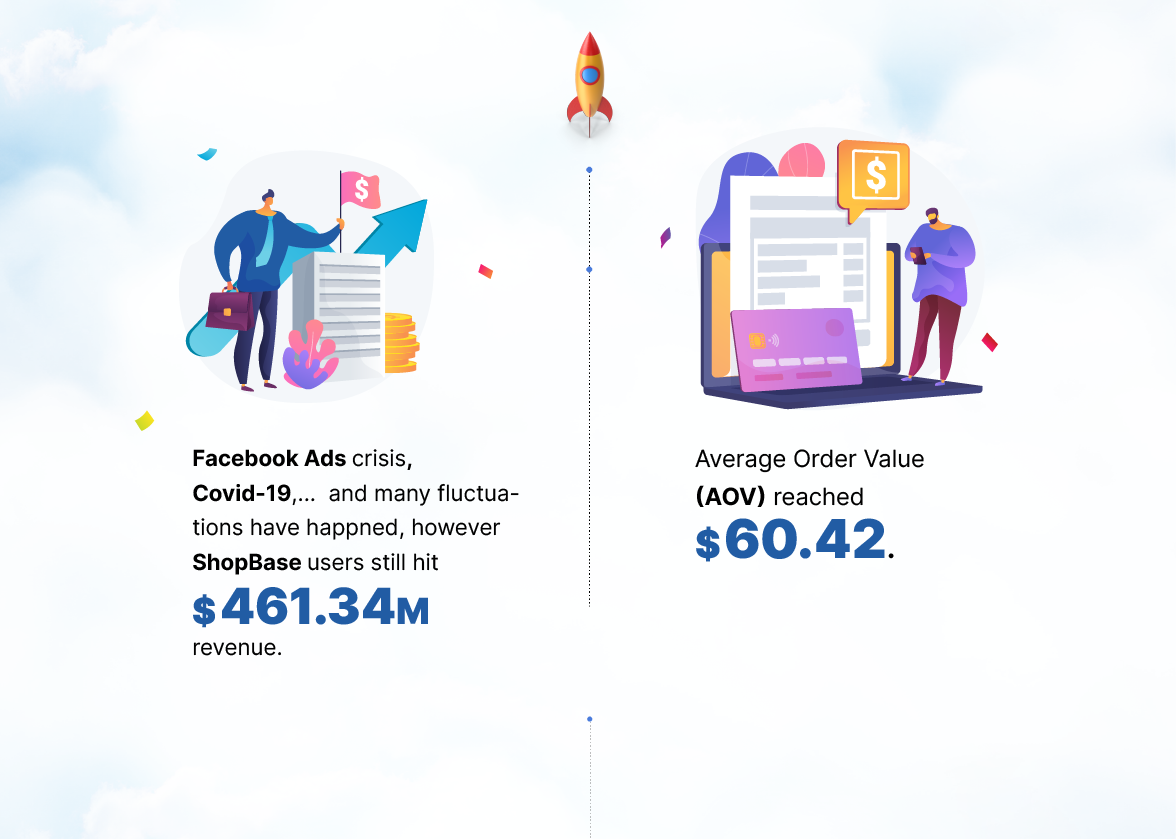 ShopBase ecosystem – Make brand identity consistent to be outstanding in DropShipping/Print-On-Demand community 
Over the last two years, ShopBase has developed from just a "newcomer" to the current achievements of the rising merchants and ShopBase community. So we would like to warmly thank our customers for their trust, compassion, and engagement with products within the ShopBase ecosystem. It is the fundamental part contributing to new rapid growth in the present and future.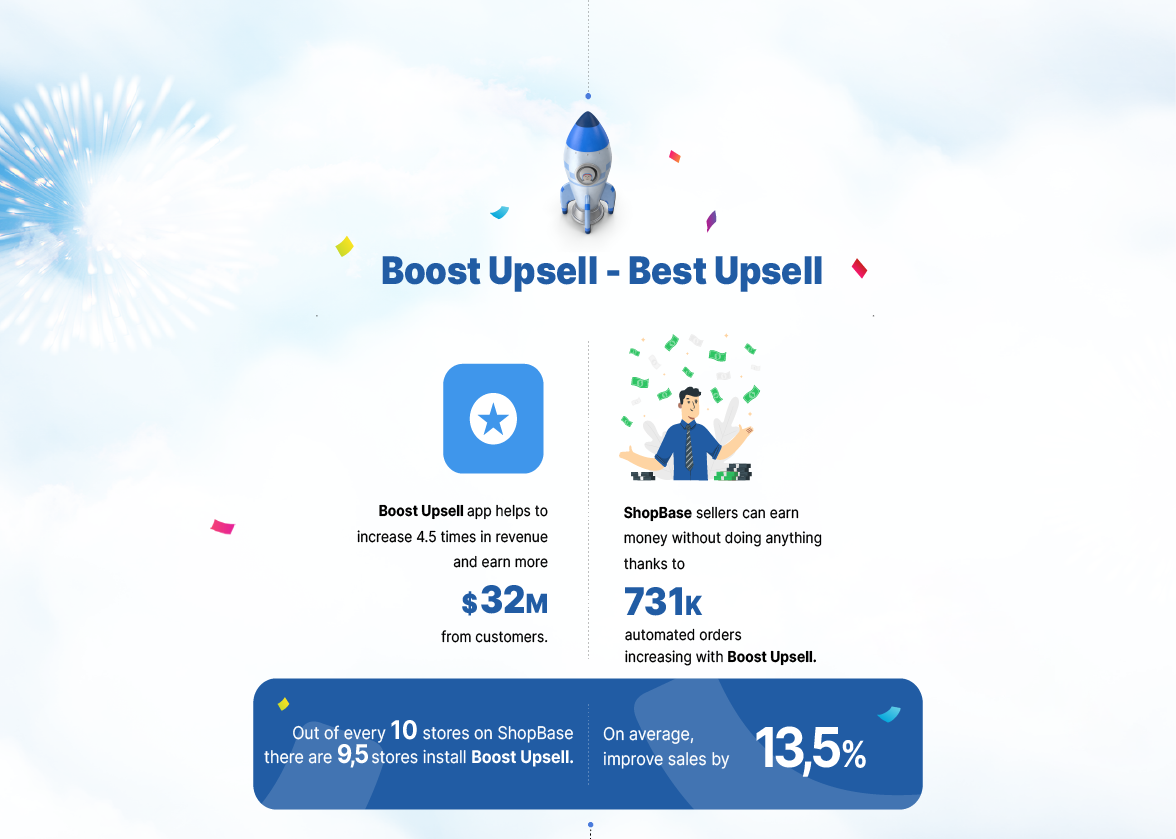 However, there will be more challenges waiting for ShopBase and our customers. As in the pandemic landscape, threats become more considerable to new and even existing Dropshipping or Print-On-Demand businesses. especially market competition, product testing, logistic limitations, and more. 
We feel your worries and appreciate all the support and belief regardless of the mentioned difficulties. So we always keep in our mind that your problems are also ours. Therefore, ShopBase can provide the most efficient solution to help you deal with them. However, to better adapt and represent the future objectives, changes and renovations are essential for the ShopBase ecosystem. 
So we need to change the logo to distinguish the products and provide a consistent vision of the brand. Therefore, we can more clearly express the idea of a complete ecosystem, which addresses customer issues instantly in the best way.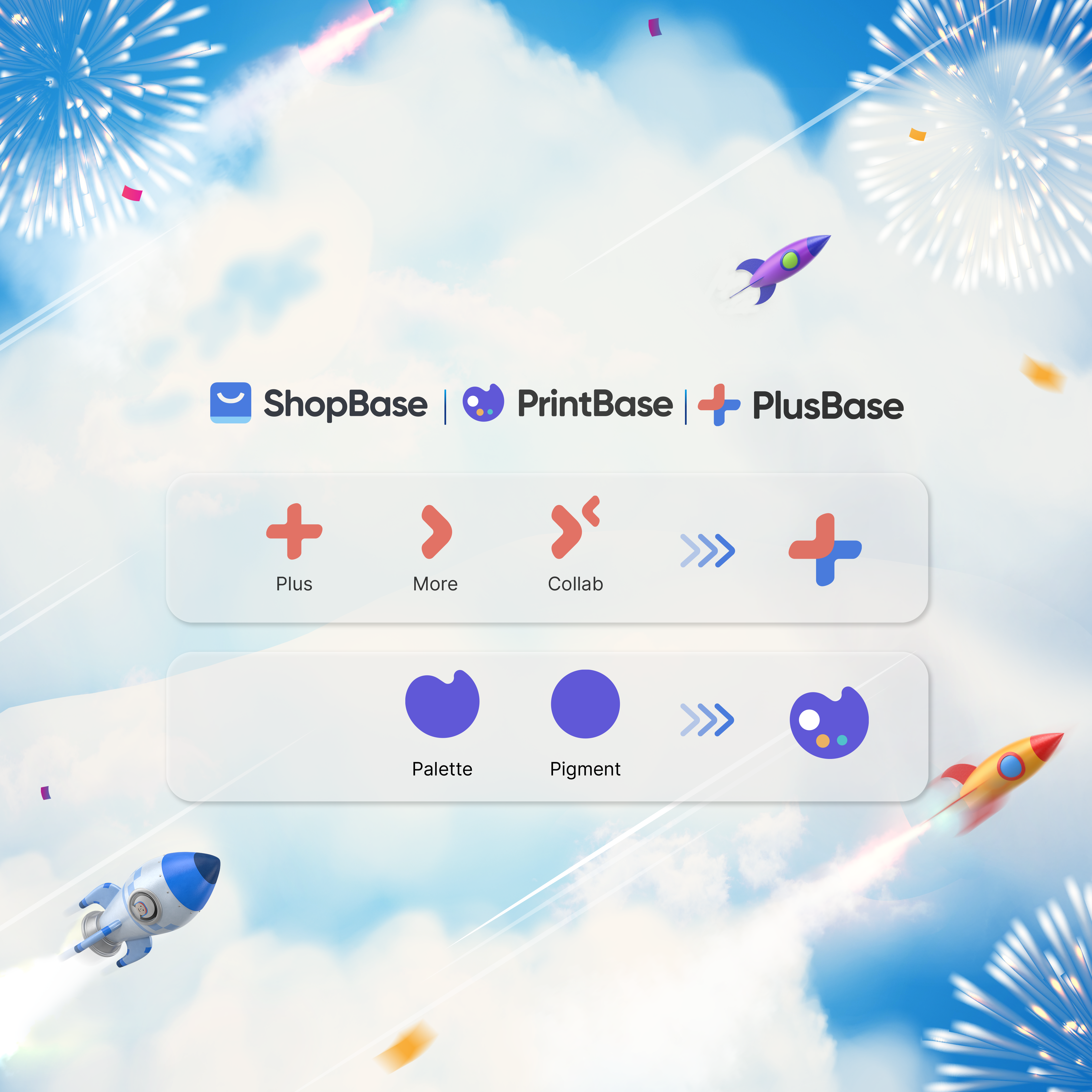 At the core, we want the new logo series will concentrate our dedicated merchants' attention, connecting them into a unified system, and helping users realize that: 
ShopBase always places the job of addressing customers' issues, and their success, at the core of our objectives.

Although not yet perfect, ShopBase's products and services are constantly evolving to become more user-friendly for all companies, assisting our customers every time they use it and consumers when visiting the shop.
Hopefully, you will accept these little changes in the ShopBase or PrintBase icon on your screen/laptop/phone. 
Aiming to be a cohesive companion of our customers from their beginning to the top, all ShopBase products will have a stronger identity, clearly demonstrating the aim of revolving around client advantages and experiences, with:
ShopBase responds to the needs of both Dropshipping and Print-on-Demand businesses by offering an open environment with no restrictions on configuration.

PrintBase supports the ambition of Print-on-Demand merchants to express their creativity by offering diverse payment gateways, product types, and a professional customer service team.

On the backside, the PrintBase logo has a color palette. It is not only a clear sign for the Print-on-Demand business, but it also implies that PrintBase will be an effective partner, assisting merchants from their back in reaching out firmly.

PlusBase, which plays the role of  "fairy godmother" to all Dropshipping concepts, is a perfect but distinct duplicate version of PrintBase (coming soon).

PlusBase's goal is to provide Dropshipping merchants with everything they need most easily and conveniently possible, rather than just a normal Dropshipping platform.

The "plus" symbol in the PlusBase logo represents "adding numerous utilities". PlusBase has more than you expect, and PlusBase bundles a range of services to help users rapidly develop and grow their online businesses!
New logo – Big revolution – To your success and beyond!
ShopBase hopes to continue to receive your support not only in this refresh but also in subsequent key choices and actions.
Customers are always our primary focus and priority. With this new identity, we look forward to starting the next chapter of this incredible journey to contribute to your achievements.
You will see the visuals for some products in the ShopBase ecosystem have changed according to this new direction. However, we are still here and our mission still is to do great work, to make your life better, and grow your business bigger.
Together, we will leave our footprint on the global industry.