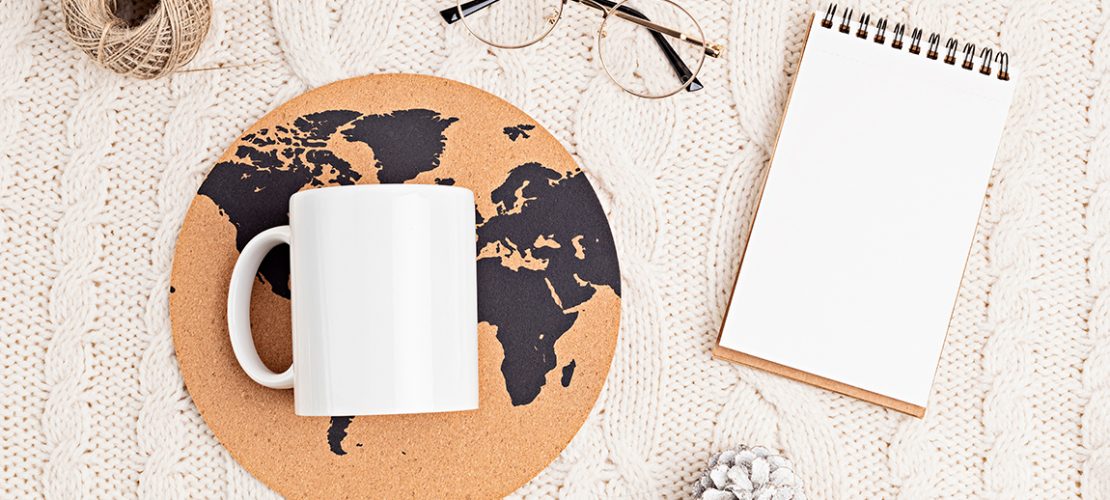 Running Print-On-Demand Business: Marketplaces Or Standalone E-commerce Platform
With technological advancement over the years, the ways business ideas materialize have transformed. Consumer habits have changed drastically, especially in Print-on-demand business.
Today, we can buy clothes, food, groceries, electronics, and all the other necessities (or not) in just a few clicks, while sitting in the comfort of our home. 
As a result of this adopted convenience, the eCommerce industry saw a rise to meet the demand. 
eCommerce has made it possible for business owners to make cost-effective decisions. One part of the eCommerce industry that solely depends on technology is Print-On-Demand. This business has proven to be profitable for many individuals to date. 
This is a business idea that mainly works out for those with a creative bent of mind. Someone who loves designing and can use digital marketing strategies like SEO for e-commerce businesses to promote their brand. 
This business uses modern advanced digital printing technology that sellers use to sell their custom designs printed on hoodies, mugs, T-shirts, bags, caps, and more. 
To start an online Print-On-Demand business, you have two platforms that you can choose from – multi-seller marketplaces like Amazon and Etsy or standalone e-commerce platforms like Shopify and Wix eCommerce. 
But which one should you choose? Which of these platforms will help take you from just a beginner seller to an advanced trader? 
Before we begin finding answers to these questions, let's first understand what is a multi-seller marketplace and a standalone platform. 
What are multi-seller marketplaces and standalone eCommerce platforms? 
A multi-seller marketplace is a common platform for third-party sellers to come together and sell their products autonomously in one single spot. It's where several big or small brands showcase their products intending to make a sale under one roof. 
In layman's terms, it is a platform where customers are spoilt with choices between different vendors for the products they are looking for. 
In a multi-seller marketplace, a vendor i.e. you, register yourself with the owner of that marketplace. Once the formalities are done, you can start by uploading your designs as they would look when printed on different items. Then, you can start selling them to the customers. 
One catch here is the small transaction fee that the owner might charge. The percentage varies from brand to brand. For instance, Amazon charges around 10% and Etsy around 3.5%. The payments are often first transferred to the owner of the marketplace and then, from there to the vendor. As for the delivery, it is all taken care of by the vendor himself. 
On the other side is a standalone eCommerce platform. It is for those who prefer owning a website rather than selling on the same platforms as others. 
Since developing an eCommerce website can often get complicated, there are now several eCommerce platforms that make it easy for the owners to set up their standalone online stores and sell the products. 
These stores often charge annual domain name fees (think of it as your rent). Shopify charges $14 per year and Wix eCommerce plans start from $20 / month. The charges can vary vastly between the platforms you choose. Unlike marketplaces, standalone platforms do not ask for a fee per transaction. 
Now that we know what each of these means, let's discuss the pros or the advantages of choosing either of them. 
Pros of a multi-seller marketplace 
Today, a multi-seller marketplace is a spot for start-up Print-On-Demand business owners who are looking to reach a global market. The owners don't have to face any hassles of working around the technical aspects of running a store. Adding to that, here are a few pros of choosing a multi-vendor marketplace. 
After planning and setting up comes the need to reach out to the customers who are willing to buy your products. You might have excellent designs to be printed on various merchandise, but it can get tricky to make your audience aware of your products. 
This is where a marketplace is perfect. It's a busy platform with its own search engine. This acts as an additional source of traffic that you should leverage. In the world of digital marketing, we are all anyway finding as many ways as possible to attract the right audience. 
Moreover, customers find it easy and convenient to find all the products on one website. It's like a digital Target store. 
For those who are just starting, the marketplace seems like a vast pool of customers readily available at one store.  
You can use a rank tracker to find out the platform that's performing better than the rest to make a wise decision about which one you should be going for.
Minimal technical efforts 
We all can agree to the point that starting from scratch requires additional time and effort. It also requires you to have enough technical knowledge to be able to take care of glitches that might happen. 
With a marketplace, you don't really have to worry much about being tech-savvy. Once you have set up your profile and uploaded your products (these steps are always guided), you can shift your focus to offering excellent products and timely deliveries. 
The product information or payment processing is taken care of by the owners themselves. 
Stay updated with the trends
Finding out market trends can often get difficult. You might not have the right sources, time, or just not understand the trends. This is a problem that the marketplace can easily solve. 
Marketplaces come with their own set of trends and updates. These trends are often in sync with what's happening around the world anyway. These could be a particular item of clothing, a theme, or maybe a design. 
Whatever the trend is, you can easily understand the gist of it on the marketplace. Leverage this knowledge to launch trending and popular designs of your Print-On-Demand products.
Pros of an eCommerce platform 
Customer service is one of the most crucial aspects of running an online business. Your customers are putting their trust in you and making a purchase. They need to be able to get their questions answered and queries solved without running after brands. With your own website on an eCommerce platform, you can give excellent services to your customer. 
This is just one of the many benefits of an eCommerce platform. You can find more here. 
The best thing about having your own website using an eCommerce platform is that you have endless opportunities to personalize your site. 
You can add your brand colors, brand typography, logos, and much more. There are plenty of opportunities for you to make your website extremely fun and different from that of your competitors. 
The need for personalizing the website often comes up for those who are planning to grow their brand. Businesses looking to expand and establish a strong brand presence in the market have an eCommerce website with their unique brand name and color palettes. 
All the transactions take place on the web when it comes to an eCommerce business. The financial risk and crime need to be mitigated. The websites that are inadequately secured are often easier targets of fraud. 
When you have your own website, you can use additional security strategies like security hosting, layered security, and passwords to make the transactions safer. This helps to maintain your audiences' trust in you. 
Easy to collect consumer data
Consumer data is a treasure. 
For reaching out to the relevant and target audience, you need their data. It makes your marketing efforts a little easier. It also makes it easy for you to reach out to them via emails and other sources. 
When you have your own website, you can easily collect all the necessary information that you want to know about your customers. An eCommerce platform is a gold mine for that data. 
You don't get this option in marketplaces often because they tend to keep the data for themselves. With a standalone eCommerce store, you can easily collect this data and analyze it using Google Analytics. 
When using social media ads, you can retarget your customers easily with Facebook Pixel. 
Plenty of free tools and features
When you use an eCommerce platform to create your website, you are offered plenty of features. The best thing is that these features and a few tools are often free. 
You can use such exciting features to integrate brand identity, make it easy to navigate around the website or make your website design minimalistic. 
You can also use tools and features to improve the user experience. Make sure your customers are finding what they want easily. You can determine your own easy-to-read typography, perfectly contrasting colors, and also perfectly placed buttons. 
There's a lot that goes into offering a remarkable consumer experience and you can take care of each and every step. 
Cons of a multi-seller marketplace 
Since you don't own this platform, you will not be the one setting rules. Instead, you will have to comply with all the rules that the owner of the platform has set in place. This often leads to restrictions and boundness on the vendor's end. For instance, you might not be able to sell those designs that seem inappropriate to the owner or his team. Other than that, there are a couple more cons mentioned below. 
Often, you might come across platforms that offer below-average services. But you might get to know about it only after you have signed up. This can spoil your experience and even de-motivate you to an extent. 
Sometimes, the technical help (or, post-sign-up customer support) might not be available in real-time. You might also face problems in adding products if they don't meet the criteria that were established by the owner of the marketplace. 
It is suggested that you connect with others before signing up and learn about their experience. 
If you are starting your Print-On-Demand business from scratch, chances are that you might already be offering your products at competitive pricing. Taking out a percentage of every transaction you make can get a little difficult. 
Marketplaces can often have an impact on your overall profit margin. 
It is best to try to compare and find that one platform that allows you to pay lesser fees and sell more.  
As we have discussed before, there is an external entity taking care of the platform. The colors, typography, the way your products are displayed, or the placement of CTAs do not depend on you. They are taken care of by the owner himself. 
If the marketplace is not designed well, you might not get the traction you anticipated. 
Make sure you try to navigate through the website yourself before you finalize a deal with one for your Print-On-Demand business. 
Cons of an eCommerce platform 
When it comes to an independent eCommerce platform, you need to be extremely sure about the decision. As opposed to the marketplace, an eCommerce platform requires you to be the one to design the website from scratch (you might get a little help from pre-made templates). You'll also need to be available 24*7 to take care of technical issues in real-time. Thus, it is often a better decision to start with a standalone platform when you have a business in place already. 
When it comes to a standalone website, you cannot just upload products and sit back. Unlike marketplaces, you will have to direct traffic to your websites on your own. You will need proper marketing strategies in place if you wish to be more discoverable. 
If your marketing strategies are not well-thought and well-planned, it can get tricky to make sales. This is because your audience will not be aware of your Print-On-Demand business. 
One of the major challenges in bringing traffic to your website could also be high competition. When you have your own website, you will have to fight a plethora of other websites on the web to sell your products. 
With a marketplace, you don't have to worry about ranking on the search results or discoverability. 
You obviously need an easy-to-use and understand payment gateway for your online Print-On-Demand store. Otherwise, it dissolves the purpose of establishing the business in the first place. 
With independent platforms, you might get add-ons or apps to add payment modes. However, these often come at an additional cost.
Which one should you opt for? 
So, now that we know the meaning, the pros, and the cons of both the forms of platforms, the question still remains – which one? 
Let me tell you a little secret. The answer is both. 
We saw how both the platforms have their own set of advantages as well as drawbacks. Choosing one over the other will not be a wise or an easy decision. The solution – don't choose at all. Instead, opt for a third method, which is multi-channel selling. It is literally a secret ingredient to the success of your Print-On-Demand business. 
This is the form of selling that is the future of eCommerce. 
As the name suggests, multi-channel selling is where you use different platforms to sell your products. Join different marketplaces, use your social media accounts to reach more audiences, and spread your products across different platforms. 
This tactic has proven to be an amazing method for many to expand their reach. A part of your audience might be available at the marketplace and the other part on social media channels. Leverage both platforms and find them all. 
This also helps you understand the shopping habits of your audience. This is the kind of data that you need to market your products better. You can use these habits and other related information to craft your sales message. 
Another best thing about multichannel selling is the ease and convenience that you offer to your customers. I'm sure you have heard of 'habits die hard'. If your prospect has been shopping from Amazon his entire life, putting a website in front will be a waste of time. He would still prefer shopping from the marketplace. 
With multi-channel stores, you can sell products to your audience in a medium they prefer to use. Thus, bringing convenience to their lives. 
Conclusion 
We saw both marketplace and eCommerce platforms have their own set of pros and cons. While you can begin from a marketplace, if you're just starting out, it is best to spread out your branches. It just means that you don't have to stick to just one platform. It is best to leverage all the platforms from a website to the marketplace and various social media platforms as you grow. 
This way, you will be expanding your reach and bringing convenience to the lives of your audience. Break your limits when it comes to your Print-On-Demand business, and go all out.
---
Author Bio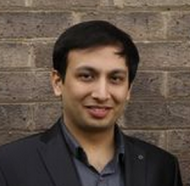 Vaibhav Kakkar is the Founder and CEO of Digital Web Solutions, a globally trusted agency with a full suite of digital marketing services and development solutions. Vaibhav believes in building systems over services, and has helped scale up agencies from scratch to niche-leaders with million dollar turnovers.