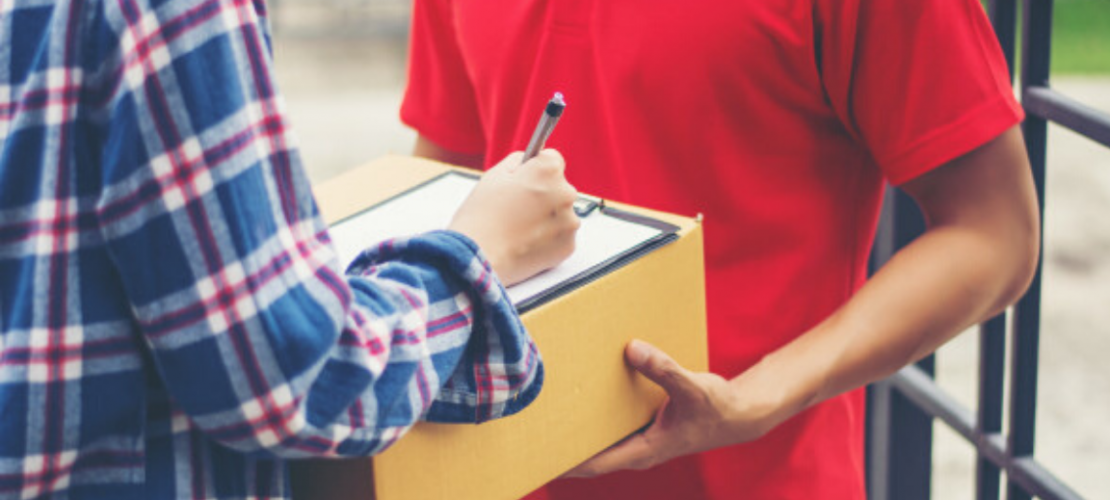 Order Tracking System – A "Must" In Dropshipping: Winning Despite Delays In Shipment
The outbreak of Covid-19 obviously causes negative influences on businesses. Nevertheless, the pandemic has pushed more consumers to shift from offline to online shopping including dropshipping and POD (Forbes), in which an excellent order tracking system is required for the success of any online store.
1. Why order tracking system is prominent to dropshipping businesses:
If your customers know updates during the entire shipping journey, you could easily gain their trust on your store which is also a precious add-on for your brand value. 
Consequently, an order tracking system has a huge impact on your online business's performance, especially dropshipping and POD market. This is why:
Customer satisfaction:

An order tracking system enables your customer to  know where their orders are at any given point in time. The visibility of the whole shipping process is the key point to satisfy the buyers, who usually think of their orders holistically.

Customers trust: If you want to gain your customers trust, the only way is to be honest with them. By showing information of the shipment for the time being or if anything happens that causes a delay, your customers could have a nice experience while waiting for their parcel to arrive. Which may mean that they would happily go through this process of purchasing again. 
2. What dropshipping retailers need to do with order tracking system:
Due to corona virus, the long shipping time and delays in delivery might be unavoidable. There is no better strategy than being honest with your customers by:
Show with them you put your effort in handling the situation.

Give them the ability to check their order status at any time. 

Set up small notices on your website to let them know the situation.

Notify them when you finish a step of order process.
3.  What Shopbase is offering to optimize your order tracking system:
Fortunately, in Shopbase, we have concentrated on developing order tracking system as well as supporting store owners to have the ability to check processing timeline for each order:
You can find order placement, fulfillment, cancellation or any update in an

order timeline

.

You can send emails about orders to your customers with any updates: order confirmation, order cancellation, order refund, shipping confirmation and shipping updates. This feature would help your customers get rid of trust concerns and long waiting times for shipping.

You can let your customers

track their orders on your storefront

as well as send them tracking number ID to make sure they have all the information they need.

You can easily set up notifications about international shipping delays or general situations with any theme.
4. How a store owner optimize order tracking system on Shopbase:
To be more specific, below are Shopbase's special sauces for order tracking system:
Setup announcement bar

: As said above, due to the complex situation of the Covid-19 outbreak, the shipping process is negatively influenced but be honest with your customers. If your shipping service could be delayed, you can make an announcement which is shown at the header of your pages. Easily customized, this announcement bar could bring the most outstanding information that is valuable to your visitors. Beside notifying about delivery issues, you could also utilize this bar to announce about your offers, sales, campaigns, etc,.
Setup order processing bar:

This processing bar is usually in a thankyou page, which appears after one completes an order. With only 2 steps which are enabling your thankyou page and customizing it, a store owner has already given their customer the ability to see the process of their shipment.
Setup delivery policies:

Showing delivery policies might build up the transparency as well as your effort to optimize your customer service.. At this point, setting up delivery policies in detail paves the way for your customers to feel more important that dramatically affects their trust and loyalty.
Send automated email flow

: On Shopbase platform, store owners are able to track each order's activities at a page called order timeline. With this timeline, you can see the exact time of each step in your delivery process. Furthermore, if there is any delay, you could also resend an email to notify your customers with a simple click.

Allow your customers to track their order on storefront

: As mentioned earlier, it could be butterflies in your customers' stomach when they can not track their orders. In Shopbase, with a tick at "send shipment details to your customer now", your customers will receive an email with their order tracking number that they can check their delivery status at any time on your storefront. After receiving your email, your customer will be lead to thankyou page to see which step their shipment is at.
To sum up, in the period of this global pandemic, it could be challenging for dropshipping and print-on-demand. However, there are also opportunities for online retailers that they could optimize order tracking system to achieve their customers' trust and satisfaction.
Take a look at Shopbase and take chances to improve your business performance even during the Covid-19 outbreak.
Goodluck and stay safe!