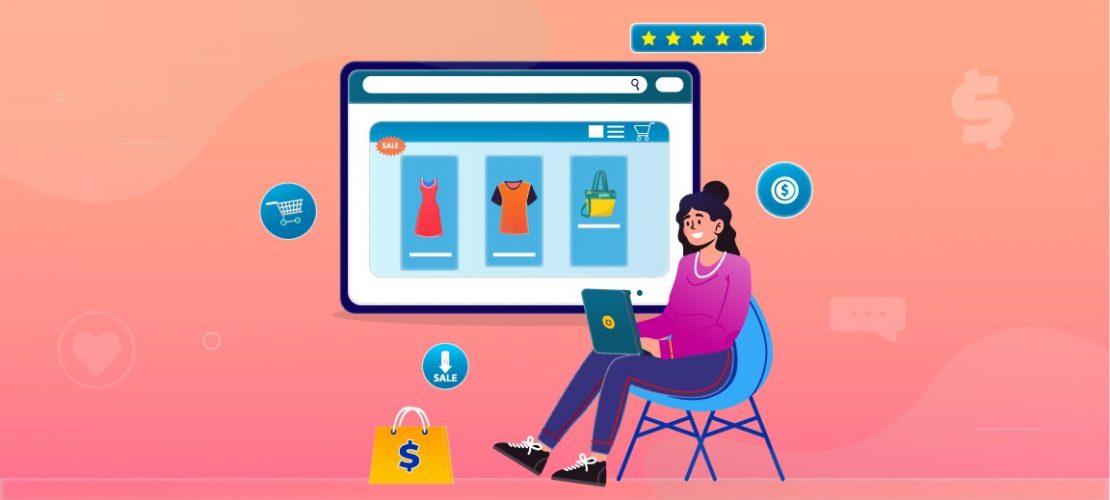 6 Ways to Optimize Your Ecommerce Store's Customer Experience for the Good
Have you ever wondered why a Swiss knife which was invented in the 1880s, is still popular today? It is a single tool that can help you do many things at once. 
Customer experience (CX) is almost similar to that. For every business, irrespective of its size and stature, customer experience is a Swiss knife of sorts. It helps deliver customer satisfaction, it drives customer loyalty, it improves customer retention, and most importantly, it helps curb competition. 
There are currently 7.9 Million Online Retailers in the world, and 2.1 Million of them are in the United States (etailinsights). In such a cut-throat competitive market space, customer experience is a differentiator of sorts for any business. It trumps all other aspects of competition like quality and price. 
That makes it necessary for every eCommerce business to optimize its customer experience. In this article, we take a deep dive into 7 ways how your eCommerce store can improve the customer experience for good.
1. Offer personalized product suggestions
In a study conducted by Ragtrader, it was found that more than 67% of users admit to window shopping for fun on their smartphones. Also, 77% of customers make impulse purchases if they are browsing on mobile devices. 
The bottom line? Your eCommerce store can convert a large chunk of your website visitors, provided you offer personalized product suggestions. Personalized product suggestions can spike the interest of random website visitors and make them consider a real purchase. 
Add on to that a special first-time purchase discount, a seasonal discount, free shopping, or a freebie, and you are bound to convert them into a paying customer. Although no dedicated studies have been conducted to establish the fact, it is well-known that impulsive purchases form the lion's share of all eCommerce transactions. 
There are several ways to tap into this impulsive purchase phenomenon of customers. A live chat software is one such option. It acts as an instant information retrieval system that allows visitors users to find information relating to the product that they are interested in. A live chat software for websites can also slide in like pop-ups to initiate conversations with customers and explore their interests before directing them to the relevant product page. 
Here is how a typical live chat software on a website would look like: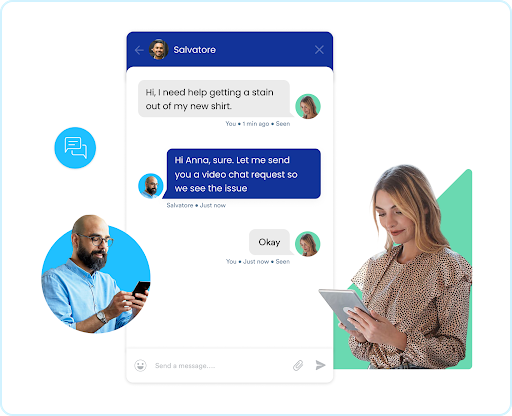 2. Minimize website clutter as much as possible
Let's face it. An online store can never replicate the experience of a physical store. However, it can come close to giving great experiences with digital elements like HD images, wallpapers, animations, etc. 
However, in the process of loading maximum experiences, do not clutter your eCommerce storefront. It is necessary to keep the website clutter to a bare minimum. There are two reasons why this is necessary. 
First, too many elements on the website, including frontend visual elements and backend integrations, can slow down the website's loading speed. Studies have proven that a slow-loading website can result in a high bounce rate. Hence, the need to dial down on the website clutter. 
Next, the website clutter can actually distract the visitor from finding the right product that they are looking for. This distraction is certainly a negative customer experience and can hamper conversions. 
That said, it is necessary to minimize website clutter as much as possible to improve eCommerce conversions. 
3. Turn every transaction into a rewarding opportunity
Customer experience is not a single transaction; it is not a single experience either. It is a culmination of several experiences strewn across several transactions. Each successful transaction plays a crucial role in bringing the customer closer to the brand. In fact, it is possible to turn those transactions into rewarding opportunities that will make the customer stick to your eCommerce brand for the long term. 
We are talking about loyalty programs. A customer loyalty program is one that rewards the customer for repetitive purchases. It is also an incentive to dissuade the customer from switching to a competitor. There are several benefits that setting up a loyalty program can bring to your business:
It helps improve customer retention rate

It can lead to referrals

It is a cost-effective means to sell more to existing customers

It can generate user-generated content on social media
A near-perfect example of loyalty programs is the Starbucks Rewards™ initiative. It allows Starbucks customers to accumulate rewards that can be redeemed for activities like purchasing breakfast, coffee, paying ahead for orders, attending member-only events, and so on.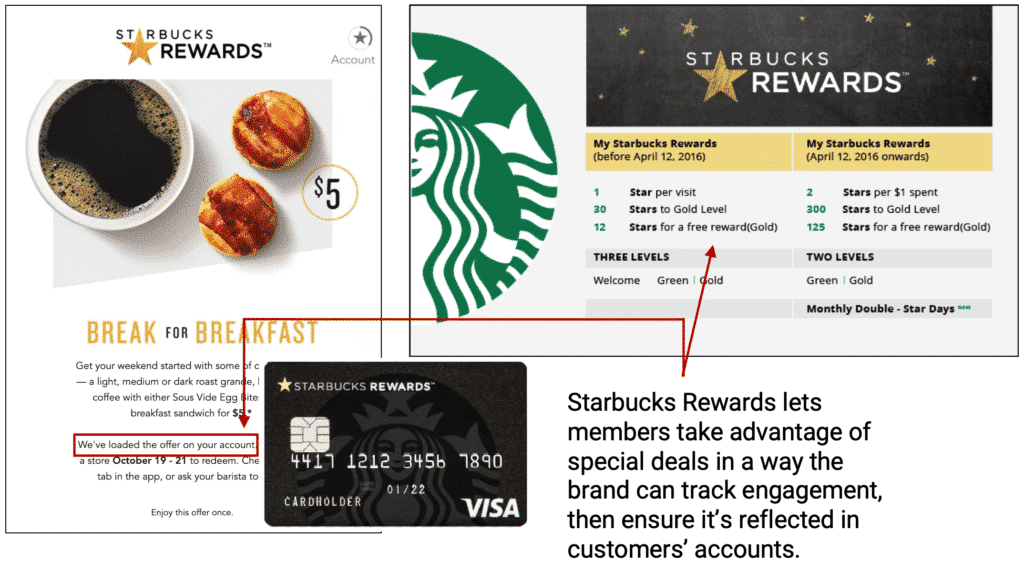 4. Bring together customers through community building
A community is defined as a unified body of individuals who share a common characteristic or share the same interests. From a business perspective, this can be customers who prefer buying a specific type of product or a brand. For example, a group of cyclists who prefer mountain bikes and adventure biking.
These communities have unusual power, especially when it is used by brands. The Harley Davidson Owners Group (HOG) is a typical example of this. Under the hood, These are customers who have become raving advocates for the brand. The community acts as a motivation for existing customers to stay loyal to the brand while also causing interest in prospects to become part of the community. The same applies to other products like Apple, Nike, Xbox, etc. 
A community can bring together people and help them help each other — almost like a user-based support portal. That is a rewarding experience for any customer or a prospect.
Building a community of customers around the product or the service can also help the business know more about customer preferences and also gives access to a long list of allied benefits.
5. Turn your social media handles into customer service channels
For more than 60% of customers, solving a problem fast is more important than providing good support. When it comes to fast response, what better channel than social media. Social media creates a platform where instant responses can be doled out all throughout the day. It is also interesting that almost 81% of millennials use social media to interact with customer service.
It is only natural that customers would expect your eCommerce store also to have a social customer service system. Social media is no longer a marketing medium, it has evolved to become a customer service channel where direct one-to-one conversations can be initiated. 
Investing in social media customer service can strengthen your customer relationship and also make your customers feel that they are being served with positive customer experiences in every channel. 
6. Be present across the omnichannel customer journey
Compared to offline customer journeys, omnichannel customer journeys are not linear in nature and can be pretty long, winding, or even unpredictable. A prospect can find your eCommerce store through an online search, look it up on social media, and follow it up with an in-store visit. There are several other combinations and permutations that could work as well. 
This makes it necessary for your brand to be present across the omnichannel customer journey. Also, the experience across all the channels should be uniform. The mobile shopping experience should be at par with the desktop website version which must be attuned to the bigger in-store experience. 
Mastering the omnichannel customer journey is a tedious process, but once achieved, it can put your eCommerce brand several notches ahead of the competition. 
Bringing it all together
Guess what the world's most successful brands like Tesla, Amazon, Starbucks, etc., have as their top agenda — delivering top-notch customer experience. Customer experience has been positioned as a differentiator that is powerful than price and quality. Without a positive customer experience, millennial customers are willing to overlook the price and quality offerings that their favorite brands offer. 
If you are an eCommerce business, customer experience should be at the center of your growth strategy. It is a surefire way to boost all key vitals like customer retention, average order value, and much more. As mentioned earlier, customer experience is not a single transaction or experience-based outcome. It is created as a result of multiple positive experiences delivered over a gradual period of time. Hence, it is necessary to find all customer touchpoints and determine ways to deliver a positive customer experience. 
Also, optimizing customer experience in your eCommerce store does not happen overnight. It is a gradual process and requires optimizing the customer journey at several junctures — including online and offline mediums. Some of the possible ways that an eCommerce store can try formed the premise of this article. Implementing them in your eCommerce store should help elevate customer experience and reap all the benefits that it offers.
Are there any other strategies that have helped your eCommerce business improve customer experience? Let us know.
---
Author's Bio: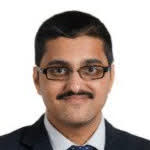 Dhruv Mehta is a Digital Marketing Professional who works at Acquire and provides solutions in the digital era. In his free time, he loves to write on tech and marketing. He is a frequent contributor to Tweak Your Biz. Connect with him on 
Twitter
 or 
LinkedIn
.