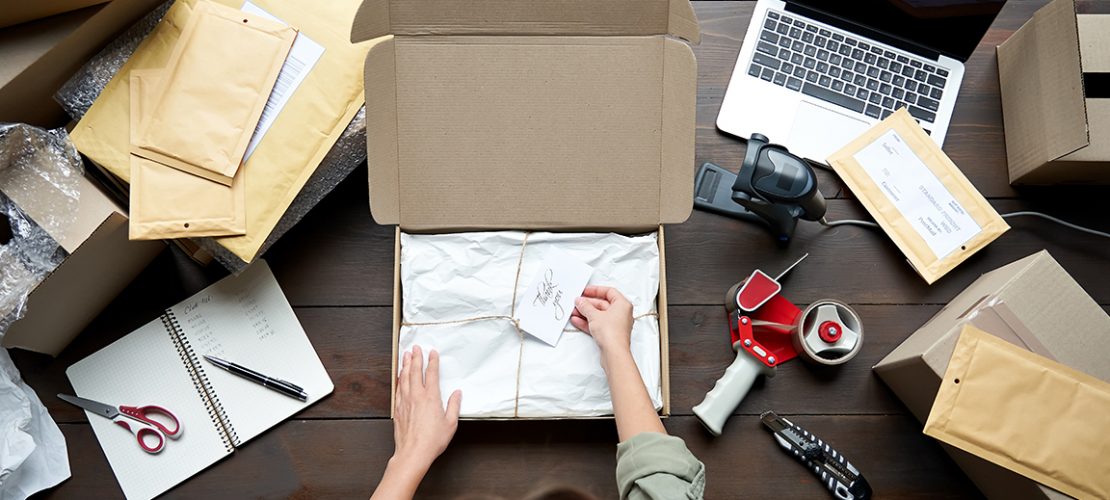 19 must-know ecommerce trends to win big in the second half of 2021
When Amazon sold its first-ever product online (a book!) in 1995, hardly anyone could have predicted eCommerce would revolutionize retail within the next two decades.
From modest global retail eCommerce sales of $1.33 trillion in 2014, the growth of eCommerce has been nothing short of astronomical as the international sales are projected to touch $6.38 trillion in 2024. 
eCommerce is here to stay, and there's no looking back now.
For many years, it has become a tradition to guess what technologies might steer the future of eCommerce. However, this year we are done with the guessing games! 
Backed with our experience in helping eCommerce businesses succeed, we have made a list of 19 trends that can help you gain more traction, increase sales, and match pace with the changing eCommerce ecosystem.  
19 eCommerce Trends to Watch Out for 2021
If you want to take your online business to the next level in 2021, you should be aware of these eCommerce trends shaping the market.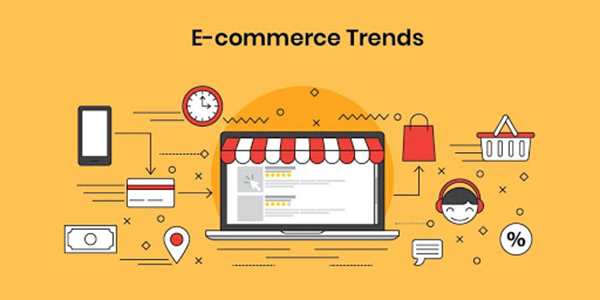 1. Smartphone shopping is gaining the pace
The mobile revolution is continuing to dominate the eCommerce business world. More than half the global consumers now have a smartphone, and this number is only slated to increase in the years to come.
In 2017, 59% of global retail eCommerce sales were generated using mobile phones, and it is projected to touch 73% in 2021.
With these numbers, it is clear that you should look at ways to improve the shopping experience for mobile customers.
One reason for the tremendous growth of m-commerce is the increase in mobile phones' availability and usage. However, there are many limitations to shopping on mobile devices – the real estate on the phone, the need for mobile-responsive sites, and more. To counter this, you should be investing in developing applications. Customers would be more likely to buy from an application rather than the store website.
Make sure your eCommerce site is optimized for mobile devices to take advantage of this trend entirely.
2. Artificial Intelligence is gaining the momentum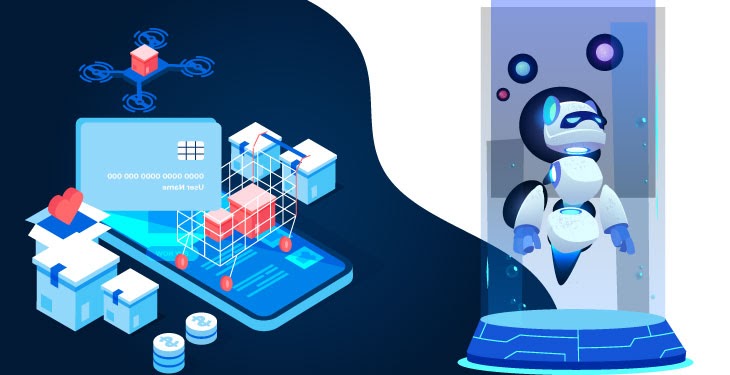 Top eCommerce stores are using artificial intelligence to provide an automated and yet personalized shopping experience to customers. Along with big data and machine learning, AI is helping businesses understand their customers' buying preferences and practices. This kind of technology is tough to replicate in a physical shopping scenario.
Experts believe AI will be most helpful in enhancing the service personalization, forecasting, and site search. Additionally, AI can also add value to content creation, inventory management, and customer service.
3. Augmented Reality is becoming the real game changer
One of the significant limitations of online shopping is the inability to see/touch, or experience the product. It can sometimes make it challenging for customers to decide, especially in the fashion and furniture industry.
Augmented reality is filling this gap between customers' and businesses' need to visualize the products better. For most companies, this could be the game-changer. AR helps customers have a more up-close-and-personal look at the product and see if it fits their needs.
Some businesses have been able to stand out with their use of AR in their webstore. This way, companies have allowed customers the chance to virtually try the product, test it, and explore it in much the same way as they would in a physical store.
For example, say you are considering giving your house a touch of new paint. Stores can now show you which color paint would look good on your walls with the help of AR technology.
You should take advantage of the prevalence of smartphones and invest in mobile AR technology. If you believe in numbers, then this trend will only see a surge. The number of global mobile AR users is predicted to reach 800 million, and this number is expected to increase to 1.73 billion by 2024.
4.
Voice Commerce becomes more impactful
While voice commerce is still developing, the growing user base is proof that it is a dominant trend to watch out for.
According to OC&C, it is estimated that about $40 billion would be spent using voice commerce by 2022 in the US. It shows that more and more people are using voice commands for online shopping. It becomes essential to optimize your eCommerce store for voice search. Also, ensure that the content on your site and the keywords are searchable. You can make use of more conversational keywords, long-form keywords, and questions.
5. Post-Pandemic adoption of online shopping
Arguably, the most significant impact on eCommerce in 2020 is the pandemic. The pandemic has hyper-accelerated the adoption of some of these eCommerce trends. 
eCommerce has seen more than ten years of growth within a matter of a few months. And this shift to online shopping is likely to continue even after the pandemic subsides – eCommerce purchases from new or infrequent users are predicted to surge 169% in the future.
Consumer's need for more personalized shopping and product customization has also increased. 54% of consumers are becoming more cost-conscious as they are buying budget brands and mid-range brands.
The pandemic has thrown the light on consumers' capability to adapt to the changing world scenario. The onus is now on the retailers to improve customer's confidence, strengthen their business processes and develop long-term sustainable solutions.
6. Multiple payment methods is the need of the hour
If you don't provide multiple payment options, you can potentially lose the sale. By having a variety of payment options, you increase trust and boost conversion.
11% of online shoppers use their mobile phones to shop weekly, and 34% say that the mobile phone would become their primary purchasing tool. And by 2022, 2.7 billion people are predicted to use a mobile wallet app for their in-store shopping.
While optimizing your site for mobiles, you should also reassess your outlook towards payment options – try to include digital wallets and cryptocurrencies. When customers find their preferred payment option in your store, they are more likely to complete the sale.
7. Millennials are steering the change
Young consumers in the 18 to 34 years age group have registered the highest shift to online shopping – with over 67% purchasing products online than previous years. Although the shift to online shopping is seen across all age groups, the younger generation is taking the significant piece of the pie.
In addition to the shift to online shopping, many millennials are also basing their purchasing decisions on social media. It makes sense to target the young to increase sales and stay relevant to the target market.
8. Social media influencer marketing is here to stay
We can't deny the role of social media and influencers in driving the market. The number of social shoppers is witnessing a huge spike – partly due to the pandemic and partly due to mobile usage.
Brands are relying on social media influencers for content creation and advertising. However, it would help if you thought beyond using influencers based on followers. You should pay attention to providing valuable content that can influence the buyer and not just advertising the product.
9. Consumers look for sustainability
Consumers are becoming more environmentally conscious –they are paying more attention to the stores they shop in and the impact their buying decisions have on the environment.
There is an increased demand for sustainability in the fashion market, with many users wanting to see a change in the packaging industry.
Stores are considering these points and are using eco-friendly biodegradable packaging and other recyclable materials.  
10. Personalized shopping is the future of the eCommerce industry
A personalized shopping experience goes a long way in ensuring sales and improving customer relationships. A satisfied customer is more likely to continue engaging with the store.
eCommerce stores should provide personalized product recommendations, messages, members-only offers, discounts, exclusive pricing, and video content. With dime-a-dozen e-commerce stores available for customers, they have immense options to choose from. To stand out from the competition, you should provide tailored experiences to your shoppers.
11. Video marketing 
Video marketing is going to stay relevant in 2021. Stores would do well if they continued to incorporate video content into their websites and social media pages.
You can use video content in a wide variety of ways – it can simply display the merchandise or provide specific information or benefits of the product. Interactive content such as webinars, polls, contests, demonstrations, and customization features can be shown via videos.
12. Independent eCommerce business sales see a boost
Shoppers are not only spending a considerable amount of time and money online, but their shopping habits have also undergone dramatic change.
Besides going eco-friendly, customers are also looking up to unknown brands and independent businesses. And why not? It is the era of exclusivity, and the customers want nothing less than absolutely unique.
We can partly attribute customers choosing small businesses to their desire to support independent entrepreneurs affected by the pandemic.
If you can offer your customers a unique range of products and ensure excellent service, this could turn the tide in favor of your business.
13. Multichannel selling is paving the way
To fully take advantage of the rapidly growing eCommerce wave, consider selling products on as many channels as possible – online, retail, and social.
47% of shoppers that retailers engaged with across at least ten channels were likely to purchase from the business once a week.
Today's customers browse for products using various channels, and sometimes they need a gentle reminder to make the purchase. So, it becomes essential to meet your customers where they are and offer a seamless purchasing experience across channels.
Although you would like to promote your product line on all channels, it becomes increasingly difficult to manage the lengthy platform list. Each channel has a specific target audience, and you should choose the right channel based on your preferred market.
14. User-generated content influences buying decisions
Word of mouth is considered one of the best forms of advertising. Online reviews and user-generated content can help prospects make their buying decision. Many customers, these days, wouldn't buy a product if the online reviews are not satisfactory.
User-generated content includes influencer reviews, social media posts, embedded social photos, and content on forums and discussion boards.
15. Big Data to help analyse buying behavior
Big data can help businesses offer personalized shopping experiences to customers in product recommendations, pricing, and discounts.
eCommerce businesses collect large amounts of personal information about users. With this extensive repository of data, they can provide personalized content based on buying history, age, demographics, buying power, and preferences. 
In addition to behavior analysis, big data is also used to detect payment fraud, determine price, offer targeted advertising, and reduce cart abandonment.
16. Chatbots to help in customer service 
Interestingly, more shoppers are starting to interact with chatbots. Users expect businesses to provide 24/7 customer service, and chatbots help answer customer queries on time. 
It is beneficial to have a chatbot on your site to keep your customers engaged and updated with the information. 
17. 2021 could see an increase in subscriptions
Businesses always offered subscription options to customers, but there were hardly any takers until a few years ago. But subscriptions are seeing increased adoption these days as they offer both convenience and cost-benefits to customers.
Subscriptions are a way of ensuring repeat orders and helpful in inventory management. Many companies could start looking more keenly at monthly payment options or subscription services to entice customers.
18. B2B is finally adopting the "Online" way
eCommerce has focused entirely on B2C since its inception, but B2B is finally waking up to the benefits of selling online. 
Earlier, B2B relied heavily on sales representatives to do the selling. But this trend is fading slowly and getting replaced by self-service options.
If we were to look deeply into the evolution of disruptive technologies, we could find that businesses put their digital transformation into high gear amid massive global changes. For example, Zoom became the go-to virtual place because employees couldn't meet in person because of the pandemic. 
When customers had no options for buying their favorite products, they turned to online stores to purchase the products they needed. However, not all products could be bought online, such as vehicle parts, furniture, and even certain luxury items.
As Millennials age into the B2B purchaser role, they expect their B2B buying experience to mirror their B2C experience. B2B businesses should alter their marketing strategies – to stay relevant in the new market.
19. Multi-language offerings to help businesses stand out from the competition
Businesses, these days, are not confined to one geographical area. They reach out to the global audience and cater to their target market using multi-language content.
Although most online content is in English, more than 74% of internet users converse in languages other than English. If you produced content only in English, you could lose out on a vast potential target market. And even if your customers are multilingual, they would appreciate it if you communicated with them in their first language.
Wrapping Up
The pandemic has forced customers to change their shopping habits and preferences. Businesses would do better if they keep in touch with the changing perspectives of their customers and implement new technologies to establish better relationships.
Remember that no trend is greater than the other. Regardless of the trends, you choose to adopt, make sure they coincide with your business vision and enhance the customer's shopping experience.  
Author Bio – Hardik Shah works as a Tech Consultant at Simform, a leading custom software development company. He leads large scale mobility programs covering platforms, solutions, governance, standardization, and best practices.