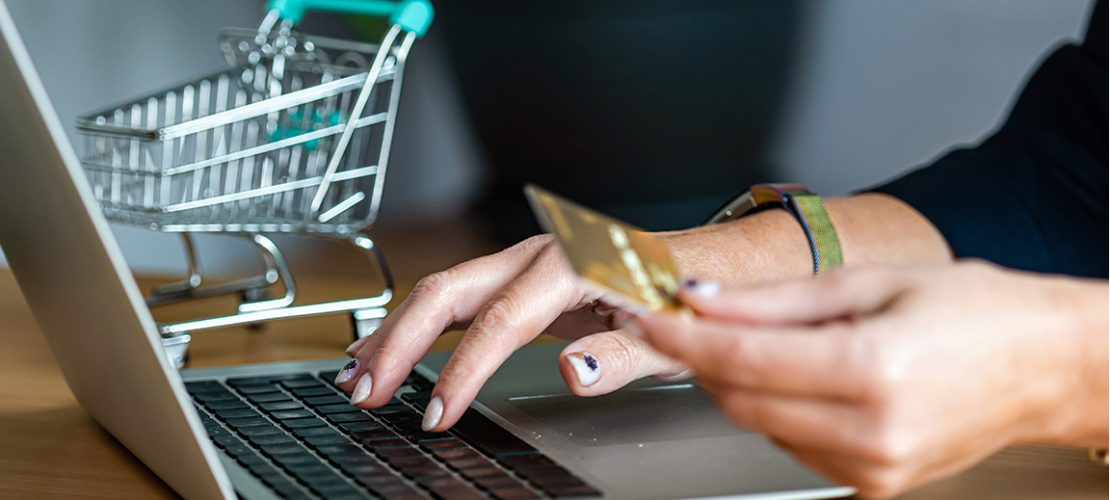 Is dropshipping dead in 2021?
Dropshipping is one of the easier ways to work your way into eCommerce because a lot of the hard stuff is managed for you. And with order demand seemingly increasing due to an influx of new online buyers, it often seems like the best way to manage the challenge.
However, despite its convenience, there are obvious downsides to dropshipping, such as the amount of profit it takes from you. These advantages and disadvantages bring about a recurring question, is dropshipping still worthwhile in 2021?
What is dropshipping?
Dropshipping is a form of order fulfillment. By using dropshipping, you do not own or ever come into physical contact with the products you sell. Instead, you buy it from a third party that then ships it to the customer on your behalf. 
As a seller, this means you never have excess inventory. You do not have the issue of worrying about whether you have sufficient inventory like you would with a standard fulfillment model. However, this also means that you have little quality control over the items sent to your customers.
Reasons why dropshipping can still be of use in 2021
Easy to get started
Dropshipping is the perfect way to get into eCommerce if you are generally unfamiliar with how processes work. It gives you more time to work your way into business and better understand things before committing. This is because you don't have to take care of physical products, which relieves you of various duties, including:
Storage and inventory management

Warehouse fees

The packaging and shipping of all your orders

The handling of returns
In addition to the benefits of not having to take care of physical products yourself, there is also the benefit of low setup costs. With dropshipping, you don't need to purchase stocks in advance. This means advanced costs are significantly reduced, as you can purchase each item when you have made the sale. This also eliminates the risk of buying an excess stock that doesn't sell and loses you money on storage fees. 
Easier to increase your order capacity if demand rises
Demand for products is something that is always fluctuating. However, recent events like the Coronavirus pandemic have created larger than normal fluctuations in demand. This extreme increase in online orders (in certain markets) caused many businesses problems with their fulfillment. 
Despite that, dropshipping businesses tend to experience fewer issues with these sorts of situations. This is because they can increase order capacity at a much faster rate when required, due to the fact they are not limited to a single supply chain structure. If one fulfillment warehouse is struggling to fulfill an order, a dropshipping business can simply switch to another warehouse from the same supplier that can fulfill it. This ensures speedy deliveries for customers even with dramatic order capacity increases. 
You can offer a wide range of products
If your suppliers stock an item, then you can sell it. This is one of the biggest advantages of dropshipping, as it allows you to take full advantage of any trending products, seasonal products, or items that are best sellers. And best of all, it comes with absolutely no risk to you and your business, as you don't buy the products from your supplier until you make the sale.
Flexibility in location
As dropshipping takes away the need for you to store physical products, you can be located almost anywhere when selling. All you need is an internet connection to communicate with suppliers and customers, to ensure the business runs smoothly.
Automated solutions mean dropshipping is less monotonous and draining as a seller
Previously, dropshipping relied heavily on sellers constantly adapting their listings to the market and managing their orders manually. This meant governing all their order processing, tracking, customer support, prices, and much more. However, now there are plenty of automated solutions and tools (like price watch comparisons) to make things easier. This makes the task of dropshipping far less monotonous and time-consuming. 
As dropshipping is meant to be the time-friendly, convenient option when it comes to selling online, these changes are significant. Many automated solutions have price packages to suit all kinds of business sizes, meaning dropshipping businesses can stay profitable and use their time as they desire.
The bulk buying process is cheaper for merchants
A lot of the products sold by dropshipping suppliers are produced in bulk. This leads to them being produced at a lower cost, and therefore also sold to merchants at a lower cost. This helps to keep dropshipping favorable for businesses and suppliers, despite the smaller profit margins.
Certain brands (such as AliExpress) have also started to offer partial refunds to suppliers should businesses reach annual sales targets. This incentive has cut costs even further, as many suppliers are encouraged to partake in bulk buying. 
You can easily test which products are popular with minimal investment
Dropshipping is an ideal way to test the waters and get an idea of a product's popularity. This is once again down to the benefit of being able to sell products prior to purchasing them from a supplier. 
You can use dropshipping to test the popularity of a general product category, an entirely new product line, or even a more specific niche, should your supplier offer the necessary items. This can be very useful as it takes away the risk when trialing new products, and ensures you don't have to commit to stock that will not sell.
Reasons to avoid dropshipping in 2021
Minimal profit margins that are becoming even smaller
Dropshipping is very accessible and easy to get started with. However, that means there is a lot of competition in the niche, as everyone has the same idea. As new sellers join, they will set their prices low, to try and get a foothold in the market. This means other sellers have to match them to remain competitive and creates a cycle of low prices with minimal profit margins. Add to that the fact that you have to pay a significant part of your profits to suppliers (for storage and shipping), dropshipping quickly becomes a challenging and low-profit business.
As more and more sellers turn to dropshipping, those profit margins are continuing to thin across the board. Therefore, you need to find new ways to set yourself aside from the competition. One way to do this is by finding a more unique niche, within the dropshipping niche itself. Alternatively, you could try to stand out by offering additional services with a purchase, such as 24/7 customer service.
Inconsistency in quality between dropshipping suppliers can lead to issues
Unfortunately, it is usually difficult to spot a bad supplier from a good supplier. This inconsistency between suppliers can create issues that reflect poorly on you as a brand. For example, if a supplier is slow shipping an item, they send the wrong item, or they send an item of poor quality, you will be the one taking the blame. 
These issues can be frustrating. They can also lose your customers for good due to a damaged reputation. Plus, you'll be the one paying out for any refunds, as well as the cost of any returns. 
Limitations on what you can sell
With dropshipping, you are entirely limited by what your suppliers offer. This doesn't just limit your business, it also means any competitor can match your product like for like. Because of this, you are reliant on being the better-priced seller or offering additional services to stand out from the crowd. 
Limitations on branding
Unlike custom-made or on-demand products, dropshipping gives you no control or ability to customize the product you sell. This means that every merchant is selling the same, non-unique item. Not only does this prevent your product from standing out, but it also means you cannot add any branding to your item. Your product will be less memorable, and will not earn your brand any recognition because of this. 
Alternatives to dropshipping
Should you decide dropshipping isn't right for your business, there are a few alternatives you can try. One of the most popular alternatives is to put your brand on existing products. This is ideal if you own a reputable brand, as it immediately raises the value of the item. And even if your brand is relatively new and unknown, this method will still help you stand out from the crowd. On the downside, you will have to deal with your own packaging and shipping. However, you can always use a marketplace fulfillment service to get around that issue.
Another alternative to drop shipping is creating your product from scratch. By doing this, you will have a truly unique item that will instantly stand out. If your product has a clear USP, even better. Like with putting your own brand on a product, you will also need to take care of your packaging and shipping. You will also have to pay for all the production and design of your product, making this the priciest and most lengthy process of those mentioned. 
If you like, you can even use a combination of these two methods. This would mean creating your own product with a USP to draw in customers, and then rolling out existing products with your brand on them, alongside your own product. You can also try this the other way around if you need to work up the funding to produce your own line of products. 
Final thoughts
Generally speaking, dropshipping is certainly not dead. For many businesses, it is ideal for their current climate. However, for others, it will simply not be of use. 
Dropshipping has its obvious advantages. Fewer barriers to entry, decreased financial risk, and ever-increasing automation makes it a good option for those just starting out in online business, or those wishing to test new markets. However, its limitation on branding, profit margin, and reliance on supplier consistency means it isn't for everyone – especially not those looking to further establish an already recognized brand.   
About the author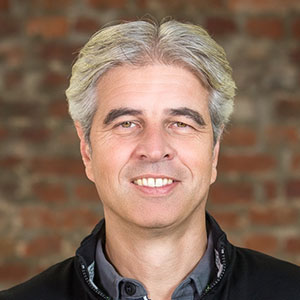 Jacques van der Wilt is the founder and CEO of DataFeedWatch, a leading global feed management and optimization solution that helps online merchants optimize their product listings for 1,000+ eCommerce channels in more than 50 countries.