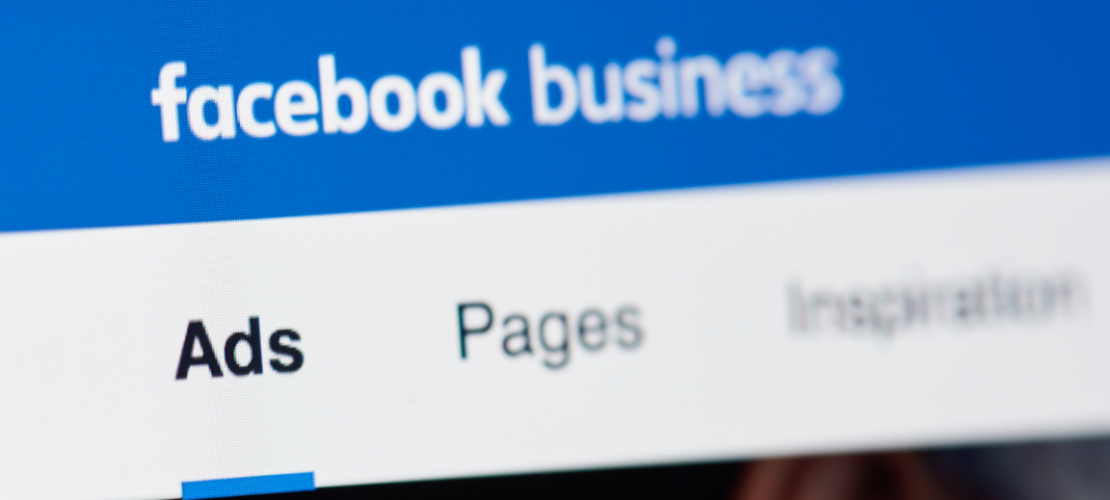 How to increase sales of dropshipping stores if Facebook ads accounts get disabled?
"Every time I try to run a campaign for my dropshipping stores, my Facebook ad account is getting disabled. Even though I don't think I have violated their policies, and I didn't get any help from Facebook ads support team. I don't know what to do right now, the holiday season is right ahead".
How many sellers relate to this story? I bet so many.
Recently, Facebook ads account disabled is quite a popular thing to most dropshipping sellers worldwide. As we've been too reliant on Facebook ads, or ads in general, now we can do nothing but see our revenue bottom out. Not to mention, many sellers might be thinking of quitting the business just because of that issue.
But you know what. Let us tell you a secret:
"Promoting a dropshipping website without spending a buck on ads might be difficult, but it's not impossible."
Not just that, a sustainable promoting strategy does go a long way in building a long-lasting relationship with your customers, which later results in more quality sales for your dropshipping stores.
Wonder how to do that? This post will give you exactly what you want: 7 effective methods to rocket your sales in a short time without an ad budget, as follows:
1. Increase sales from Instagram
2. Utilize lost aversion marketing tactics
3. Make the most out of up-sell and cross-sell techniques
4. Run abandoned cart email marketing campaigns
5. Build a community on social networks
7. Run customer loyalty programs
Now. Let's explore those things.
>> No need to spend on Facebook ads, get your stores up and running well with ShopBase now!
—
1. Increase sales of dropshipping stores from Instagram
Do you know that:
72% of Instagrammers feel encouraged to take action after viewing an image
38% of customers say that they often purchase the stuff they see on Instagram
Indeed, Instagram is such a gold mine for you to dig in. We'll set you up with all the tactics and resources you need to do that. 100% free.
➤ Make your Instagram shoppable
Just create your Instagram account, then put the high-quality images of your products up there. But don't forget to add your dropshipping stores' link in the Instagram bio.
Let's see how Pura Vida did that.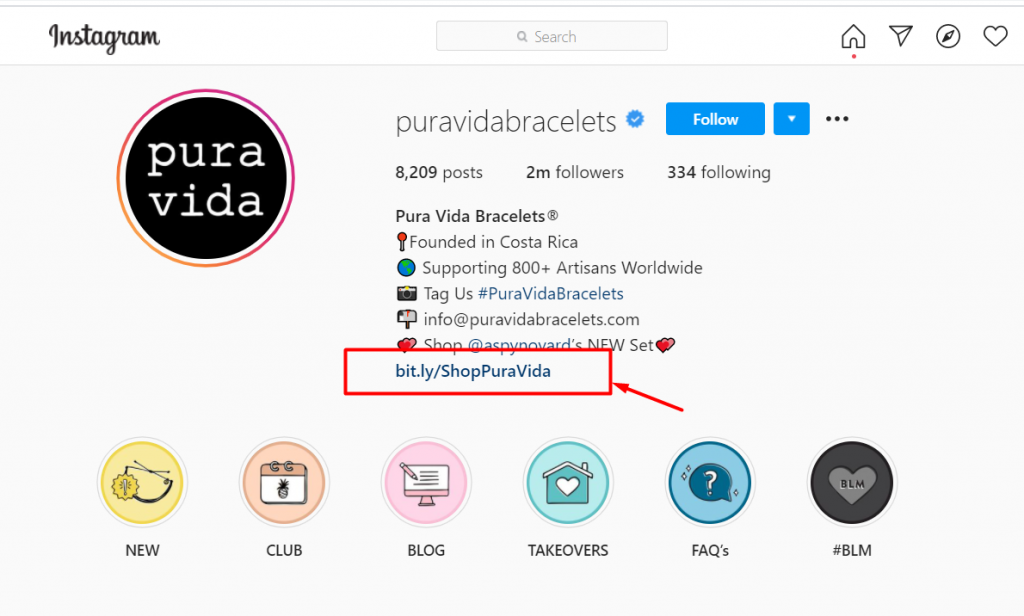 Pura Vida focuses to bring a seamless shopping experience to their customers, so they design an Instagram gallery having a similar look and feel to their website.
To have an Instagram as perfect as Pura Vida's, you can use tools like Foursixty and Like2buy.
➤ Work with KOLs/influencers
You must've read quite a bunch of articles about influencer marketing. And we don't need to prove its effectiveness as it's too obvious.
However, make it a point to take the 4 following steps before running any influencer marketing campaign:
Step 1: Set your goal, portrait your target audience, and plan your budget.
Step 2: Have an influencer persona.
Step 3: [Content is King] – Create content that works.
Step 4: Measure your results.
Above is just the skeleton of your campaign. If you want it to be complete and effective, view our article for more detailed tips: An ultimate guide to ecommerce influencer marketing. You'll definitely learn how to start, step-by-step, and utilize different tactics to have a successful partnership with your influencers.
➤ Product reviews
You can write product reviews on your own, and then upload them under other people's accounts. No one would ever find out that was you who wrote that stuff. But it is not always the way to go.
Instead, you can offer a gift or run a cashback program for those customers who choose to leave a review of your product at your site. It would be even better if they post it on social networks, then your product will get reached out to quite many potential customers up there.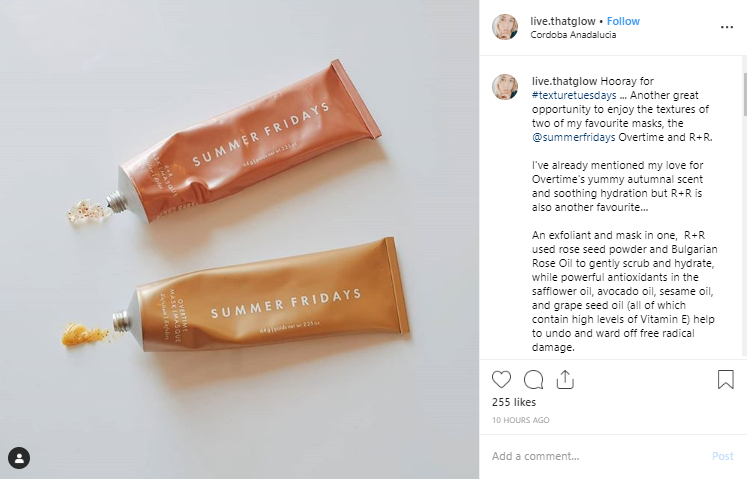 ➤ Sponsored postings and mentions
It goes like this: you pay your influencers to mention your brand or products in their post. Then your brand can reach out to quite a lot of people within their social network, which is large, because, well, they are … influencers.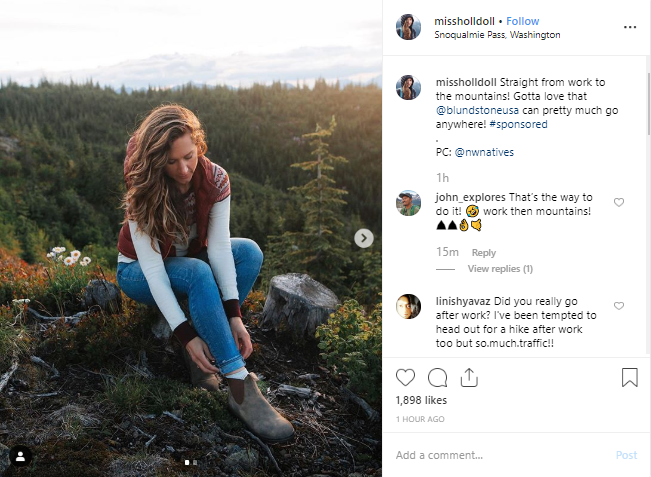 ➤ Unboxing videos
Indeed, a video of your product getting unpacked and opened up can encourage your customers to buy it.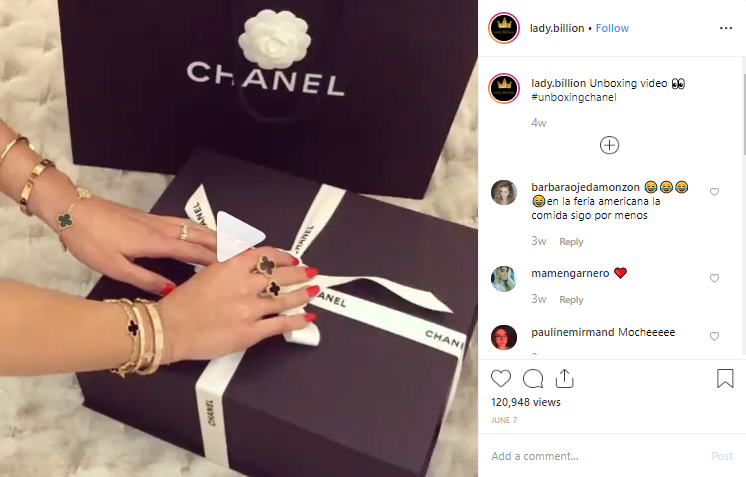 ➤ Giveaway contests
You can run a giveaway program on your social account, and encourage more people to engage with your brand by rewarding them with an irresistible offer/gift. Ask them to comment, tag friends, and share your post to join the program and earn the chance to get the offer. That way, your post (as well as your brand) can approach quite many people within their social networks.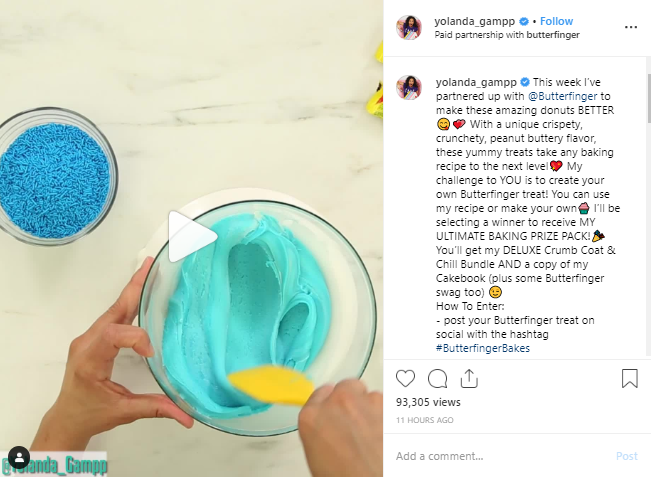 2. Utilize loss aversion marketing tactics
Loss aversion – this term might sound strange to many of you? – Yes. It is.
Loss aversion does sound new, but actually, it is an old tactic that marketers use. And most of the time, it brings incredible results.
'Last-minute deal!!!'
'This is the last chance. Buy now!'
'Hurry up. Sale ends tonight'
These are typical examples of loss aversion marketing. It works based on human's fundamental features – they don't like to lose. They strongly prefer avoiding losses at all costs. They are loss averse.
➤ Combine loss aversion with urgency and scarcity
Urgency and scarcity play directly to our desire to avoid loss. We don't want to miss out on anything, even when we'd never really want it at first.
To apply this tactic, you can include a countdown timer to each product page. For example:
Or, add a countdown timer and a countdown cart at the same time. This way, shoppers feel more encouraged to take action immediately.
Limited-time offers like these turn another psychological phenomenon to your advantage and makes it a powerful motivator: Fear of Missing Out, or FOMO.
If you want to add a countdown to your dropshipping stores, use Countdown Cart for free.
➤ Send abandoned cart emails – the best time for loss aversion
When a shopper adds an item to their shopping cart, he shows interest in it.
At this point, he has come so close to making a buying decision. But it seems he needs a little encouragement to take the next step.
It's up to you to give him that uplift. But don't complicate things. Sometimes you just need to let him know that the offer is coming to an end.
Take a look at this example:
To push the email recipient to take action, Gilt used power words like 'expiring soon' and 'too late' in their email. Those words added urgency and scarcity to the sales.
3. Make the most out of upsell and cross-sell
Upselling is the act of offering shoppers a more expensive (better) item when they add a product to their cart or reach the checkout page. When upselling products, your goal is to increase average order value (AOV).
When shoppers click a white shell bracelet, you can 'upsell' them to a better bracelet for just $11.26 more. That's a pure upsell.
Another way to increase AOV is to cross-sell products. It's merely the act of selling additional, usually complementary products after shoppers add an item to cart. Like this:
Instead of upgrading to a better version of the white shell bracelet, the shopper is now adding other three bracelets to the cart.
Below is a comparison between upselling and cross-selling:
Follow these simple steps to get started with upselling and cross-selling:
Step 1: Install an upsell app, for example, Boost Upsell.
Step 2: Select the best products to upsell or cross-sell.
Step 3: A/B test your offer for 1 or 2 weeks.
Step 4: Measure, tweak your tactic, and repeat the process.
Read this guide to create the best upsell and cross-sell offers that can sell and convert.
Tip:
A subtle way to upsell and cross-sell is to bundle products. Dollar Shave Club is the master of this.
The bundle is both valuable and relevant, which persuades more shoppers to buy. It works for almost anything.
To learn how to bundle products the right way, read Product Bundling: A Cooking Recipe to Make Unrefusable Meals for Your Customers. This guide has many golden nuggets that you can put into practice right away.
4. Run abandoned cart email marketing campaigns
Not all the shoppers who add a product to their cart will buy immediately. Some of them may click the Add to Cart button and then abandon their cart.
Here is the latest statistic: ¾ of shoppers choose to leave a store without completing the checkout. The highest abandonment cart rate is on mobile phones.
No matter how good your products are, this situation can happen to you all the time. It's inevitable.
But it doesn't mean you can't do anything to save your sales. You have a secret weapon to recover abandoned carts without spending extra money: abandoned cart emails.
It's that easy.
So, how do you get rolling?
There are a few different ways to send cart abandonment emails. The best way is to install an email automation tool like Mailbot.
All you need to do is to customize an email template, add a discount to motivate recipients to complete checkout, and save the email. You can even specify the time you want your email to be sent. After that, the email sending process is on autopilot.
Read Mailbot Automation Campaign: Cart Abandonment to learn more.
Cool, huh?
Once you master the email creation, try the following to bring your abandoned cart emails to a higher level:
➤ Add social proof to emails
First-time shoppers are easy to leave your dropshipping stores without buying. They're often careful and take much time to consider before opening their wallets.
This is where social proof can help.
For example, Birchbox shows the star rating and reviews of each product in their abandoned cart email. This way, the brand can build trust with recipients, and so encourage them to complete the order.
➤ Spotlight a single product
If an abandoned cart email includes more than one product, your prospects may not have equal purchasing intent for all of those items.
To solve this problem, you should focus on re-selling (or spotlighting) a single product. Do as follow:
Step 1: Choose a best-selling or best-rated product in the cart since it has a high conversion.
Step 2: Specifically, highlight some of the significant benefits (or unique selling points) of that product.
Step 3: Write the best copy and add some objectivity like reviews.
Here is a comparison between a "traditional" abandoned cart email (left) and a "creative" one (right) which applies the spotlight effect.
5. Build a community for dropshipping stores on social media
Social media platforms like Facebook and Twitter are great to do branding. They're often seen as wonderful places to:
Show photos and videos of cute things (and of yourself, too).
Engage with fans and customers.
Build brand awareness.
Support customers' problems via direct messages.
When it comes to making money from those platforms without running paid ads, it's a tough task. True? No!
You can use social media to increase sales, too. How? By building a community of like-minded people on social media.
Is this a joke? No (again). Social media isn't directly tied to return on investment (ROI) and driving sales. But it can be and should be your sales-driving machine.
Here's why:
Your social media community is a place where you interact with your followers. It's different from a business page which aims at marketing. A community brings a feeling of sympathy, intimacy, and togetherness.
Your community can be your customer service page, where you can discuss with fans, offer discounts, run contests, and provide other values.
You can get a lot of user-generated content (UGC) by encouraging followers to share their thoughts about you and your product. Then, use that UGC to build trust with new customers.
Big companies like Gymshark do a good job of building their own community:
The clothing brand Golden Tote created a Facebook group exclusively for shoppers who have bought from them. This is a smart way to make existing customers feel special and appreciated.
If you're convinced to start a community, we have some useful tips for you:
Create a social media group on Facebook, or Twitter account, or a Slack community, etc. This group should be dedicated to a specific topic that your potential customers can be involved in.
Have some rules and guidelines for members in the first place. Try to keep the community positive.
Communicate with members every day. If there is any compliment about your brand/products, show your gratitude.
Don't focus on marketing or promotion in the group. Instead, show your help and engagement.
>>Kickoff your business with ShopBase and start building a community for it right from today!
6. Run referral programs
Word-of-mouth is the most powerful marketing tool. Let the data speak for itself:
83% of consumers seek recommendations from family, colleagues, and friends when buying something.
71% of shoppers trust online reviews.
74% of consumers say word-of-mouth has a significant impact on their decision to purchase online.
If you are running a dropshipping website and haven't used word-of-mouth, it's time for you to give it a shot.
The best practice is to create a referral program with tools like ReferralCandy. In other words, you do marketing to existing customers who already buy from you or to people who are willing to work for you.
Take a look at Amuze's referral program:
There are some reasons why this referral program works so well:
The referral program call to action (CTA) is always shown up in the header. It can't be missed.
The referral process is simple and to the point. You get a unique referral link to share with others via email, Facebook, or Twitter.
Here is another excellent example from Modcloth:
If you want to create a referral program like these big brands, read Referral Program Best practices for eCommerce stores
7. Run customer loyalty programs
If you already have a loyalty program, that's great. You may know how to get sales from it.
If you don't have one, it's OK for right now. Like an old saying, "it's never too late to do something."
The last part of this post will show you how to reward your bought customers using a loyalty program.
But first, let's start with the WHY – why you should do it.
Some convincing reasons are:
Marketing to existing customers is much cheaper than finding new ones – 6 to 7 times less expensive.
Existing customers are 67% more likely to spend money than new customers.
For bought customers, all barriers to purchase have already been removed. They know you're trustworthy and authentic. They know how good your products are and how fast your shipping time is.
Now, move to the How. As a owner of dropshipping stores, you can reward your customers in 3 ways:
➤ Point programs
73% of reward programs are point-based. This is the simplest and most common way to inspire customer loyalty. Here is an example from Columbia Sportswear.
When customers make an order, you'll give them a certain amount of points, depending on the size of their purchase. These points are transformed into some types of rewards, like a gift or a discount.
Spend more to earn more points. That's it!
➤ Spend programs
In a spend-based loyalty program, you reward customers with a point value for each dollar they've spent at your dropshipping stores. It's easy to understand, create, and maintain.
Many brands prefer to spend programs since they're ideal for cutting churn rates and increasing transaction amounts.
Look at Luna Grill's spend program:
Luna Grill makes their point system clear: Every 1 point for every $1 you spend. Once customers achieve 100 points, they can redeem them for $5 off the next visit.
➤ Tiered program
A tiered program usually includes three tiers. Each tier comes with different rewards. To reach the next tier, customers must pass the previous one.
A tiered system is, basically, based on levels of loyalty. For example:
Pacifica Beauty clearly illustrates the benefits of each tier. Their tiered program has three levels: Friend Status, Girl Crush, and Bestie. The more points customers have, the more exclusive the rewards they can get.
Another great example comes from SweetLegs. We can guarantee you've never seen a tiered program like this: 7 exclusive VIP tiers!
SweetLegs' tiered program allows customers to earn dollars-off rewards that reflect how much they invest in their brand, no matter if they are casual shoppers or their regional distributors.
To create a loyalty program, you can use tools like Smile.io.
Final thought
Don't get us wrong.
Paid ads are useful to increase sales. Even a lot (possibly).
We use paid ads to promote our products, too.
However, if you want to 2X (or even 5X, 10X) your sales and build brand awareness, you should think differently.
Paid ads, like Facebook ads, aren't always a gold miner. Don't believe it? Look at big brands in your niche. Have they relied solely on ads from the start until now (and to the future)?
You know the answer is NO.
Don't just stop at paid ads. You can rocket your sales without a budget.
Try the tactics above, then sit down and watch your sales increase fast. Comment below if you have something to share with us.