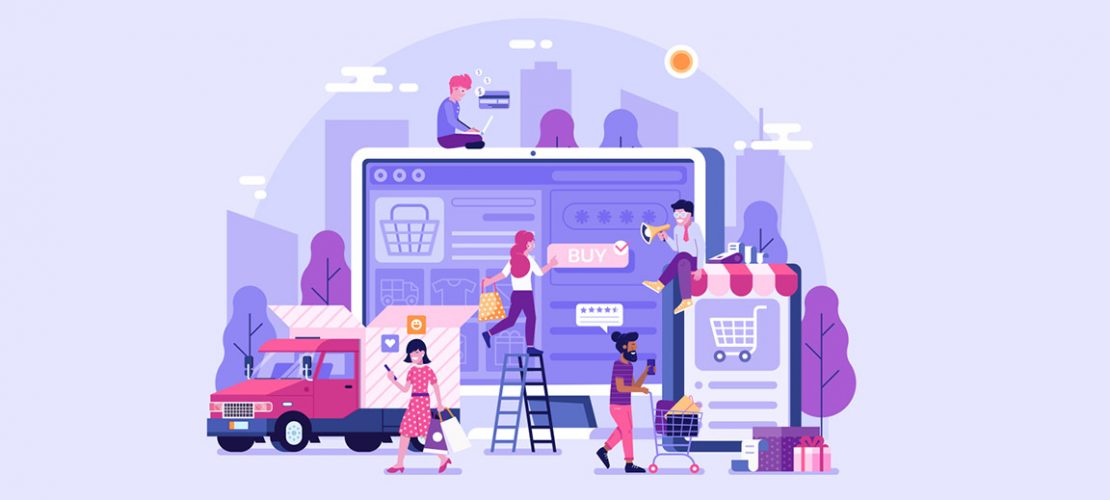 How to Optimize Your eCommerce Store for Seasonal Sales
The concept of eCommerce has completely changed the scenario in the business world. eCommerce market size is currently inching towards hitting the 5 Trillion USD anytime soon, as per the latest stats released by Statista. Nowadays, eCommerce is taking the fruitful advantage of seasonal sales to achieve their targets as more people tend to shop during the seasonal sales. It is an excellent opportunity for eCommerce to optimize their store and achieve their targets. 
Seasonal sales are crucial for eCommerce because they can hit their targets as well as acquire new customers and establish long-term relationships. Overall seasonal sales have an excellent impact on eCommerce running all over the world. Hence, taking advantage of the seasonal sales optimizing eCommerce store is the first step you need to take. 
Proper planning and strategies are required to ensure the success of your eCommerce during the seasonal sale. Optimizing your eCommerce becomes very important during the sale because there will be a considerable amount of traffic. You need to cope with excellent service and management. 
Seasonal sales like Black Friday surpassed 90 million online shoppers in 2019, according to reports from NRF. Also, according to ShopperTrak, there has been a decrease in in-shop buyers by 6.2%, which gives a hint that people prefer eCommerce for buying things during seasonal sales. 
Latest Seasonal Sales Report Of The US
The seasonal sales in the US make people crazy in the reports of the past three years. It has been fascinating as the response from people has been excellent. The primary four seasonal sales that retail eCommerce targets are Thanksgiving, Black Friday, Small Business Saturday, and Cyber Monday.  
Why Optimizing an eCommerce Store Is Important?
The seasonal sales is the ultimate way to achieve target and sales goals, and eCommerce cannot compromise or sacrifice anything during these sales. Any mistakes during the sale can be hurtful as they can cost you too much. Optimizing your eCommerce store for smooth running during the time of sale becomes very important. There will be massive traffic during the sale, and to avoid any situation causing problems due to excessive traffic, you need to optimize your eCommerce store. 
Here we will discuss some steps or actions that you need to take before the sale starts so that you can optimize your eCommerce for the seasonal sales. These will be essential checklists that will ensure the smooth run of your eCommerce. 
Ensure Robust Performance Of Your Online Platform
The topmost priority for optimizing the entire eCommerce venture is to have assurance that your online platform, which is an app or website, performs well. Obviously, there will be massive trades on your eCommerce platform during the seasonal sales, and to save your store from getting crashed, take some essential steps to ensure the great performance of your platform. 
The scalability and stability of your platform must be improved and optimized for better performance. The customers get frustrated, annoyed and will dislike your service if your eCommerce model is not performing well during the sale. The sales will suffer if your site isn't performing as users have many options these days. All the aspects of your eCommerce store platform must be optimized for better performance. 
Stock Management
One of the critical things to check before the time comes is the stocks and inventory management. One cannot predict what may actually happen in the sale and which products will customers buy the most. Keeping your stocks ready to face the storm is very important because the warehouse will be the busiest place during the sale. 
There should be efficient communication between the eCommerce store and warehouse to not oversold the items without looking at the stock. Owners can predict the things that people are most likely to purchase from the reports generated in the past and accordingly can manage their stocks. Thus, a proper plan for stocks and inventory management is very important for your eCommerce optimization to run without any troubles.
Ease Of Buying
One of the optimizations that you need to do is your buying process, especially the last part, which is the check-out process. The check-out process should be easy and efficient so that customers can easily buy. The complicated buying process doesn't work, especially during the sale. That is why you need to shorten your buying process, especially when users are checking out of the cart and finalizing the order. 
Multiple payment options

Unnecessary Feedbacks

Proper price indication

Clear and concise billing details

Try offering free delivery
These are some of the things that will clear all the dilemmas of customers and ease their buying decisions. It will also increase the rate of buying. Thus, ease of buying is a very important consideration for your eCommerce store.
Mobile-Friendly
Mobile-friendliness is a very important criterion to follow these days for eCommerce stores because the number of people using a mobile phone is increasing day by day. According to Hootsuite, there are more than 5 billion smartphone users, and eCommerce generating sales through smartphones are also higher. 
The mobile behavior of your platform should be monitored effectively to ensure the mobile-friendliness of your eCommerce store. The designs and graphics used in your platform should be optimized mobile-friendly to target large mobile audiences easily. Thus, mobile-friendliness is the latest eCommerce trend that is going on right now. 
Logistics Optimization
Logistics is also one of the critical departments that eCommerce will depend on during the sale time. With the above all aspects, you may start generating bulk order quantities. Still, for managing these orders and arranging the timely deliveries of orders to consumers, you need to optimize the eCommerce logistics system. 
Handling bulk orders efficiently

Ensuring timely delivery of even minor products

Flexibility in the plan for more precise operation
Proper planning will ensure smooth management of your logistics. Logistics with a flexible plan to handle bulk orders and coordinating with the eCommerce store regularly will ensure timely delivery to customers. Thus, logistics is one of the aspects you need to check for eCommerce optimization. 
Attraction Is Important
Even though it is a sale and people will be attracted to it, it will be vital for your eCommerce to sound bold and beautiful so that attraction doesn't get lost. Seasonal sales are the right time to showcase all your stuff to ensure that you don't lose any customers. 
Consumers will get what they want easily

Consumers can check out offers easily
Your eCommerce store has different offers for different products. To attract customers for a particular product, your eCommerce platform should be bold and beautiful so that customers do not need to find the offers by any other means. Thus, attracting customers for offers is very important, and it is something you need to have on your checklist before the sale starts. 
Customer Support
Gaining many more orders during the sale can be easier at once, but it doesn't ends there because customer service and support are way more important for your eCommerce venture. When bulk orders are generated, service and support can be challenging to manage without an appropriate plan. Optimizing your eCommerce model for better user service and support becomes very important, and that will help you during the time of sales. The technology solutions like virtual assistants and chatbots can be very useful for betterment in your support and service. 
Have A Look Over At Your Marketing Plan Again
Marketing is an important aspect when you are targeting higher revenues during sales. Many eCommerce start their marketing campaign way before the sale begins. It is advisable to relook your marketing plan before the sale begins so that things go as per your plans. You can use any news and situations during the time of sale to market your products. Many business people change their marketing plan according to the situations in the external environment. 
Suppose these days covid pandemic is the talk of the town and thus, the marketing team can generate ideas based on the covid situation by offering deals on products that people most needed in the pandemic. Thus, sometimes the last-moment marketing plans can do wonders for your eCommerce venture. 
Possible Outcomes Of Optimizing eCommerce
The first and foremost benefit of optimizing the eCommerce venture for sale is the performance. The overall performance of your eCommerce will be way more effective and will be able to comprehensively handle the massive sale. Another good advantage of optimizing eCommerce is that it boosts sales as you optimize your marketing plan. With the optimization of the eCommerce model, you can beat the competition healthily, and you will easily achieve your targets. 
Better performance in all the aspects from marketing to logistics to consumer support and web platforms. 

Boost in the sales and revenue generation

Low rates of user dissatisfaction

Attaining new consumers

Maximize

Customer Lifetime Value
eCommerce is getting more and more famous, and in upcoming years the number of in-shoppers will be reduced as people will opt for a convenient mode of shopping which is online. As the number of online shoppers increases, eCommerce needs to keep itself updated and optimized, especially at the time of sale. 
Conclusive Words
Seasonal sales are something that both the business people and shoppers are waiting for. The shoppers are busy making their lists of products to buy, and business people are busy optimizing their eCommerce store to offer better deals to consumers and gain profits. 
Optimization will be easier if you start applying efforts at the right time and not at the end moment. Things will go as per the plans if you are confident throughout and avoid negativity. The competition is always there, and they are the ones who will motivate you to be better and raise your standard for achieving success.


Author bio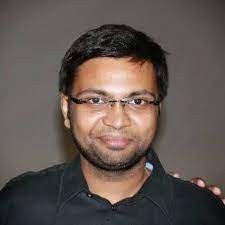 Deep Moteria
Deep is an aspiring entrepreneur and Co-founder of Elluminati Inc. Deep having led 75+ startups on the right path with their information-admiring entrepreneurial skill and guidelines. Along with that he loves to craft content on topics including on-demand economy, entrepreneurship, technology trends and many more.