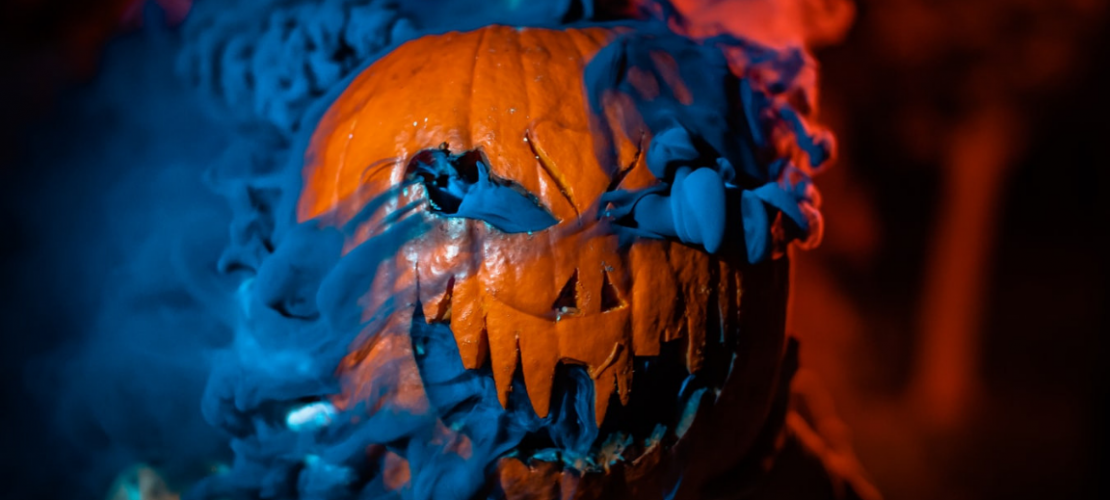 No-Trick-All-Treat Holiday Marketing Ideas 2019 for Dropshipping and POD Stores

With 40% of shoppers start their holiday shopping research as early as October, dropshipping and POD stores must plan their holiday marketing ideas ahead of the holiday rush.
The holiday season is still the busiest season of all and it yields the most profitable season too. With more than $125.91 billion worth of online holiday spending from last year, expect this year will surpass that. So, what 2019 holiday marketing ideas can your eCommerce store apply during this coming bankable holiday season?
To jumpstart your marketing, we've got you covered with our 14 best eCommerce holiday marketing ideas for 2019. From time-tested strategies to new and innovative ideas, you'll get the right techniques and best tools to help you score a joyous and profitable holiday.
Let's begin our rundown!
1. Show live holiday purchase notifications 
With bigger online stores getting more competitive during the holidays, newer or smaller eCommerce stores might get overshadowed. Holiday shoppers want to spend their money on legit online stores. 
How can you get people to trust you? Live sales notifications is a great holiday marketing idea to increase potential shoppers' confidence to purchase a product because it shows that other people are buying it. There's that instant social proof that you need. Here's a sample below: 
You can easily add real-time purchase notifications not just during the holiday season with Sales Pop. This app allows you to display a visible notification popup whenever you receive purchases. Plus, it already comes with premade themes so you can embrace the holiday cheer. 
2. Curate holiday gift guides
Expect gifts to be on every shopper's list during the season of gift-giving. It is estimated that an average spend of $638 on gifts will be given to family, friends, and coworkers.
However, holiday shoppers will have a hard time looking for the perfect gifts. They will spend extra time and effort to find the most appropriate gifts. This is why offering holiday gift guides is one of the best holiday marketing ideas.
Holiday gift guides help shoppers quicken their research and discovery of the right gifts to purchase for their loved ones or friends. Plus, they could even stumble upon items for themselves.
Essential holiday gift guides can be categorized by the following by:
Age

Gender

Size

Price range

Interests
For example, Rip Curl's created a landing page containing several holiday gift guides like price range, lifestyle, and product category.
3. Send products to holiday gift curators
Aside from curating your holiday gift guides, you can also submit your products to relevant holiday gift guide curators. Some bloggers or influencers create their gift guides in time for the holidays. Getting your products to be featured on appropriate holiday curation sites will help you take advantage of their following and reach new potential customers.
Most gift guide curators have submission guidelines that you can follow if you want to get featured on their holiday gift guides. There are some curators who won't ask for a monetary fee but only require product samples in exchange for being featured. 
You can discover Google gift guide curators but we suggest that you begin your research on social media platforms. This will let you immediately gauge the curators' size of following, suitability to your brand, level of engagement, and degree of reputation. 
For example, do a quick search of "holiday gift guide submission" on Twitter. This will return you a list of gift guide curators who are openly accepting products for their guides. 
4. Offer holiday gift cards 
Gift cards are also extremely popular during the holiday season. This is because shoppers won't have to think about the gifts to send. They can just give a gift card instead. Plus, 6 in 10 people would love to receive a gift card during the holidays.
This is why during the holidays, it's important that you offer a gift card that shoppers can easily and directly send to their loved ones. You can offer both physical and digital (e-gift) gift cards.
Gift cards are a great way to make the sale faster and get cash upfront. When a gift card is purchased, the cash is yours even if the gift card is not yet redeemed.
The good thing also about holiday gift cards is you're minimizing the risk the possible returns. This is because the gift recipients are empowered to choose the item they want. Plus, you're actually reaching a new audience through your gift recipients.
A great example is the physical holiday gift card from Sephora. It's designed with a holiday them and comes in various denominations. 
5. Give an avenue for holiday greetings
And since we're on the subject of gift-giving, holiday gifts are extremely personal. Almost all of the senders will put time and effort to write a heartfelt holiday greeting that will come along with their holiday gifts. 
So, why not be extra generous by giving your customers the option to add their own personal holiday greetings? You have many ways to approach this holiday marketing idea. You can allow your holiday shoppers to: 
Add a digital holiday greeting that will be sent to the gift recipient as part of the order confirmation email.

Charge a printed holiday card that will be included in the gift delivery.
Vinebox has a perfect example of this holiday marketing idea. They have launched the "This is a gift" feature which lets their shoppers include a personal holiday greeting card that will be added in the delivery box.
6. Email your past holiday shoppers 
Instead of solely focusing on generating new holiday customers, why not reach out to your old ones? The holiday season is the perfect time to reignite your relationship with your last holiday shoppers. Make sure that targeting your past holiday shoppers is part of your holiday marketing ideas.
Get a list of your past holiday shoppers and set up a reactivation email campaign. Include essential information such as the holiday products they bought and when they purchased them.
Here are some holiday marketing ideas that you can set up for your email campaign:
Send a thank-you email

. Include their last year's holiday purchases. Then, remind them that the holiday season is just around the corner. Also, don't forget to add special holiday deals and discounts to tempt them to go back to your site.

Offer a holiday sales sneak peek

. You can also make them feel special by offering early access to this year's holiday deals and promotions. 
For example, La Provence emailed all their past holiday shoppers to give early VIP access to their holiday shopping sale. 
Recommend relevant products.

Based on the item they bought from the last holiday, present related products that will be on sale this new holiday season. 

Request for feedback.

Ask about your past holiday shoppers' experience. Entice them with a special promo code that they can redeem on this year's holiday.
What you can do is to import all your previous holiday season's order data to the Metrilo tool.  This will give you a complete database of your shoppers' profile and holiday purchases. Follow this step-by-step retention guide made for your holiday retention marketing. 
7. Enable holiday online gifting buttons
Holiday shoppers want the convenience of sending a gift to someone directly. Instead of purchasing and receiving the product just to send it again as a gift, why not make it easy for shoppers to just input the shipping address of the gift recipient? 
To do this, enable a gifting button on your product page. For example, Enrou added a call-to-action button like "Send as a gift" on its product page. This lets shoppers directly gift a product to the recipient.
To enable a gift sharing button, the Gift Wizard will allow your shoppers to send their holiday gifts by filling out the gift recipient's shipping address. The gift recipient can also  choose the item's size and color on her own just like below:
8. Show holiday-themed email opt-ins 
With the sudden surge of traffic during the holiday season, don't let potential leads go to waste. Make sure to strategically place an email opt-in form to capture new visitors. This way, you can start and nurture a relationship with them.
Place a holiday-themed opt-in form that pops up whenever shoppers land on your eCommerce store. Offer an enticing discount coupon that can only be redeemed during the holidays to increase your holiday conversion.
Using Better Coupon Box, you can already create customizable email opt-ins. The best part is you can choose from the holiday themes collection to match the season's festive mood. 
9. Promote your holiday sales with header bars
The header of your website is the most visible area. This is why to take advantage of its prominence, display your holiday promotions on using header bars. 
The use of header bars is one of the must-have holiday marketing ideas because the moment holiday shoppers arrive on your site, they'll already have an idea of your holiday sales.
Header bars stick at the top of your website so your visitors will notice your holiday promotions without interfering your main content. Below is an example from Sally Beauty. They used a header bar to announce their "12 Days of Christmas" campaign which offers new holiday discounts every day in a span of 12 days.
You can also promote your holiday sales in advance by setting up a pre-holiday campaign to announce your upcoming holiday deals and discounts at least 4 weeks early. At this point, you can also include a lead opt-in box together with your header bar. You can say that those who will be signing up will have early and exclusive access to your holiday discounts.
You can add a header bar with an email opt-in box with the Smart Bar feature from SiteKit. This will help you display to your holiday promotional campaigns and immediately grab your visitors' attention.
10. Pair every holiday sale with a charitable act
During the holidays, people are in a giving mood. In fact, 36% of holiday shoppers plan to make donations to charitable institutions. You can take advantage of this charitable spirit and also give back to the community by offering your shoppers the chance to allocate a portion of their purchase to a charity. 
You can create a holiday marketing campaign where a percentage of your holiday sales will be given to a charitable institution close to your heart or relevant to your business. 
For example, Macy's has an annual partnership with Make-A-Wish Foundation where Macy's would donate $1 to the Make-A-Wish foundation to grant the wishes of children with critical illnesses.
11. Intensify your holiday promotions with a countdown timer
The holiday season is such a hectic period for both shoppers and merchants alike. Holiday shoppers usually have a long holiday shopping list while merchants get a sudden surge of huge traffic.
This is why you need to quicken your shoppers' path to purchase. If you have holiday promotions, make sure to add a countdown timer to prompt shoppers to make a purchase instantly. You can also set up flash sales during the holiday season.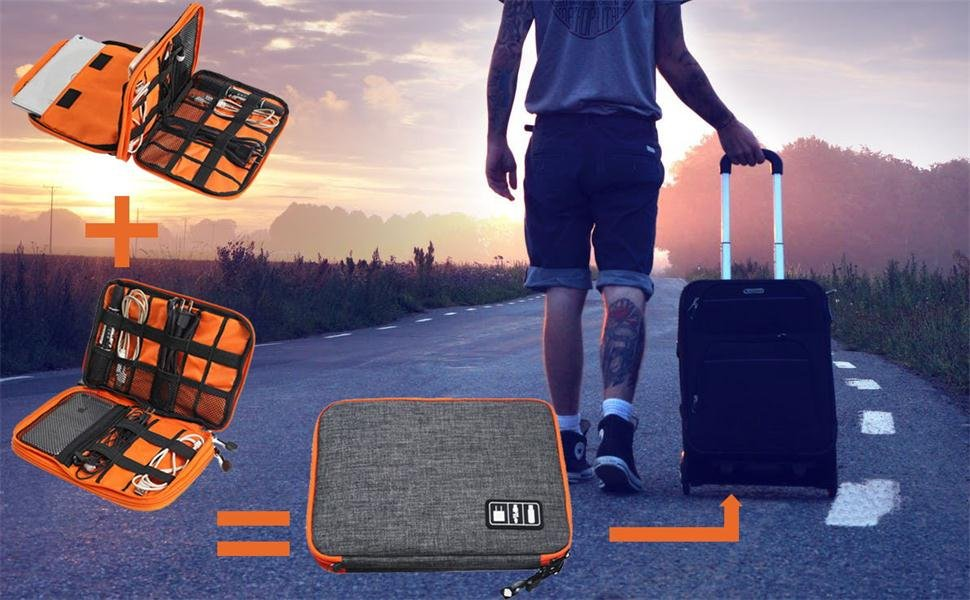 For instance, Christopher and Banks added a counter timer to add urgency on their Black Friday deals.
You can easily add countdown timers to your limited-time deals or flash sales using Checkout Boost. To help you align with the festive mood, you can decorate your promotions with these holiday icons: 
12. Create enticing holiday product bundles 
During the holiday season, Christmas baskets are omnipresent. This is because most holiday shoppers want to maximize their budget with discounts and deals. Another reason is holiday shoppers prefer to give gifts that appear to be more valuable.  
When you offer discounted holiday bundles by combining single items that can be sold individually into a bundle, buying the bundled product is perceived to have more value than buying the individual products separately. 
When you include product bundles as one of your holiday marketing ideas, you're increasing your average order value. You're making sure that each single transaction is maximized. Thus, maximizing your holiday revenue.
For example, WalterMart provides a do-it-yourself Christmas bundle basket. This entices holiday shoppers to increase their average order value with a personalized Christmas basket.
13. Target holiday procrastinators with last-minute holiday deals
There are still holiday shoppers who will procrastinate and postpone their shopping at the last minute. 53% of holiday shoppers will purchase their holiday items and gifts just last Saturday before Christmas. Plus, 5% of them will do their holiday purchases when Christmas has ended.
You have to ensure that you also have some holiday marketing ideas in place to target these last-minute holiday shoppers. What you can do is to activate last-minute holiday deals to entice them to purchase from your online store.
On the other hand, if you happen to have surplus holiday inventories, you can dispose of them before the new year arrives. For instance, you can conduct a post-holiday inventory sale for all your unsold holiday items.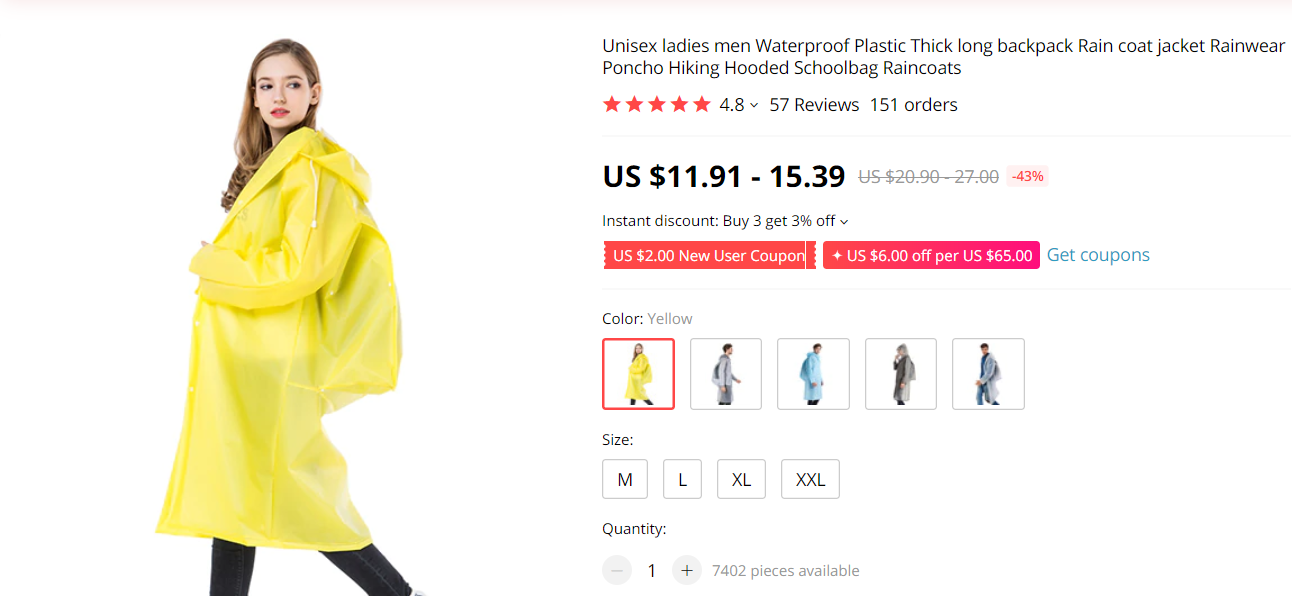 A perfect example of this is how Mealey's targeted last-minute holiday shoppers. They launched the "Santa's Gone" campaign to offer post-Christmas discounts.
Another great holiday marketing idea to target holiday procrastinators is from Overstock. They sent out an email blast with the subject "Christmas is over, these deals are not!" to promote their year-end clearance sale. 
14. Retarget holiday shoppers who got away
With the increased traffic during the holidays, it could also mean that the chances of cart abandonment are pretty high. Shoppers are busy comparing products and prices. They could also easily get distracted by so many things during this busy season. 
You could still recover these abandoned carts by using holiday retargeting strategies. What you can do is to set up a retargeting campaign which targets all the shoppers who have abandoned their shopping cart during the holidays. The campaign should display relevant ads outside your website. 
For example, Dynamic Product Ads from Facebook will enable you to reach out from people who navigated away from your site without completing a purchase. Once targeted, they will be shown with ads of their abandoned products once they login to Facebook, Instagram, or other affiliated platforms.  
The good news is that Facebook already has pre-made holiday templates that you can use to amp up your ad creatives. This will let you conveniently design your ads to embrace the holiday spirit. 
'Tis the Season for Shopping
There's no doubt that holiday shoppers will soon surge your eCommerce store. The question is what will you do to convert them as soon as possible and won't lose them from your competitors? 
To get ahead of the holiday rush and intensified competition, follow our 14 proven holiday marketing ideas this 2019. Our list combines real-life practices, new ideas to try out, and the right tools to use when implementing them.
This will help you deliver an unforgettable shopping experience during the holidays. Thus, getting your holiday shoppers extremely delighted that they'll convert as soon as they land on your festive online store!