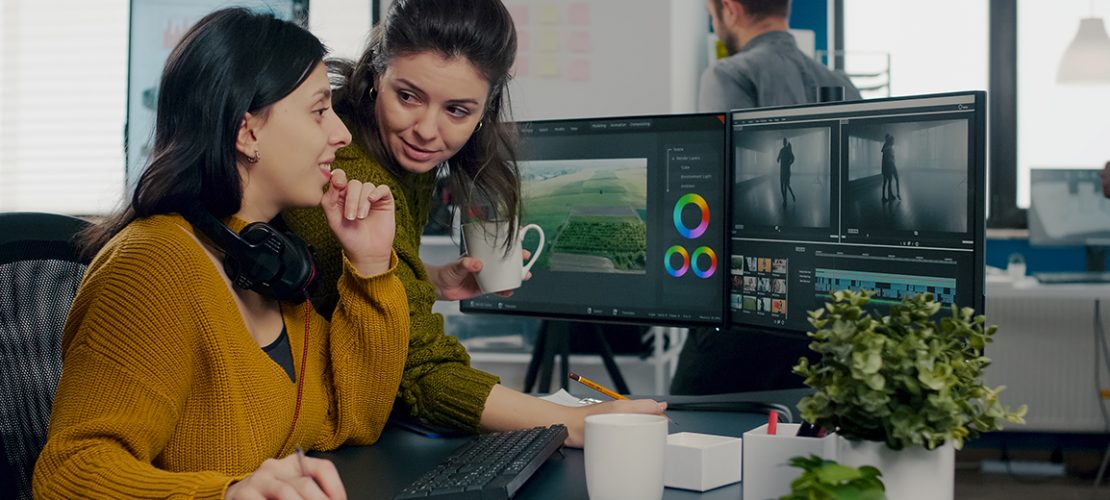 How to Grow Your Ecommerce Business Using Personalized Content?
You may have a great ecommerce website for all your customers. But not everyone will be visiting your website for the same reason.
Some of them may be your existing customers, and some might be first-time buyers researching products.
What generally happens is your ecommerce website consists of one single landing page with one type of content for all. There isn't much personalization on the landing page design or the content.
Therefore, your website might not excite a good percentage of people.
That's where you will require personalization.
When 78.6% of customers are likely to buy products or services from brands providing a personalized experience, you ought to go for this!
When you personalize the experiences for your visitors, they will show more interest in interacting with your products and services.
You have to place proper content and CTA to get them to buy something.
But before you use content personalization, you need to ask a few questions:
Ask These Three Questions Before you Use Content Personalization
Your personalization strategy will depend on these three crucial questions.
In which areas do you need to personalize your customer experience?
Find all the key places where personalization will bring more customers for you. Use the customer journey map for identifying these areas.
What data will you need for content personalization?
Data plays a significant role in content personalization. You can use the data from the sign-up or use the customer database.
 It must have the essential details as well as website use history.
How to achieve content personalization?
You also need to focus on the technical aspects of content personalization. You may have to tweak some of the designs and buttons on your website. So, ensure you have all the requirements for that.
How Does Personalization Work?
For content marketing, ecommerce businesses generally use dynamic content personalization.
Dynamic content personalization for ecommerce websites is all about the automatic change of the content according to the user's need.
This process uses data based on customer segmentation.
You can use this for various types of content such as email, web, social and more.
Generally, ecommerce businesses use personalization to give a great content experience. It also attracts the user's eyes to certain products or services relevant to them.
So, to guide them through the personalized conversion funnel, you will need a combo of both content and web personalization.
One of the leading examples of this is Amazon.
Amazon always personalizes the homepage of a user according to the previous shopping experience. Also, you will find that international shoppers will find the content in their native language and currency!
So, if you own an ecommerce website, you may also follow this personalization tactic.
There are several ways you can personalize your content.
Here are four content personalization examples that will help you.
How to Use Content Personalization For Your Business?
You can personalize content not only on the web but other platforms as well. You can use it to personalize the email and social media ads for your users.
Generally, most social media platforms come with ready-made personalization options for businesses. You can use these tools to target your audience better.
There are numerous personalization ways.
Use Segmentation
Segmentation is one of the most popular personalization tactics. Marketers use variables like job title, location, gender, age, and more to target the audience. It helps in streamlining the content just for one particular type of audience.
In this way, it becomes personalized.
When you scroll on social networking sites, you may have come across several relevant ads. These are all happening due to the segmentation process.
The social networking platforms already have a few data about you, which you gave them while signing up. They use these data to help ecommerce businesses to personalize their posts and ads.
 For example, here is an ad on Facebook. 
IKEA has targeted couples here who are ready to start their life together. So, they obviously need lots of home products. Here they simply used Facebook users' data related to wedding planning and boosted this ad on those profiles. 
Due to these smart segmentation techniques, IKEA made a whopping 39.6 billion euros revenue in 2020. 
So, ecommerce platforms can use segmentation to perform their content personalization on social networking platforms.
Another example, Dayjour a UAE-based online beauty store publishes more personalized content to get organic trafic.
Segmentation is relevant for websites and emails as well. It helps in increasing engagement with the content.
However, it's not user-centric.
Prepare Persona-based Content
Many ecommerce businesses take it a step further with segmentation. They rely on personas to create relevant content for their audience.
Persona-based personalization is crafting the content according to the persona characteristics.
So, you already have the general idea of the audience, and now you are taking it further with data on website and purchase history, job title, website activity, and more.
Check out eBay's Instagram posts. 
They have created different posts targeting their different audience like fashionistas, parents, and others. This variation of posts helps eBay in keeping all their customers engaged despite their preferences. 
Similarly, you can use this personalization marketing technique for your business if you target different people. However, you have to come up with your set of personas according to the products you sell.
The platforms will help you refine the persona and enhance the overall personalization of the content.
Follow Your Customer Journey
When you run a website for your ecommerce business, you will have customer journey maps for all your users. You can use these maps to personalize content for your users when they visit your website in the future.
With these customer journey maps, you will understand what the user will want at the next stage. So, you have to predict and give them exactly that.
All your content must align with the various stages of the customer journey map of the user.
It will help in generating highly personalized content that will surely make your customers click on it.
For instance, Solitaired, an online gaming website, analyzes that the user must be bored playing one type of game. It already has the customer journey map and understands that the user has played one game too many times.
So, it suggests a different game that the user might like. It personalizes this content accordingly in this way.
Create Individual Centric Content
The above-mentioned personalization approaches are all about targeting a broader audience. However, nowadays, people dislike contents that are a "fit-for-all" type. They want something that matters to them.
And this is where AI and machine learning comes.
They help in personalizing the customer experience in real-time. It analyzes the real-time actions and preferences of the customer.
It uses a combo of both first and third-party data to make intelligent decisions on serving the right personalized content across the channels.
You can call it an extreme level of content personalized marketing.
Leading ecommerce businesses have already started using AI-driven content personalization tactics for email, product recommendation, landing pages, and more.
For example, this is an email by Amazon that I found in my inbox today. Since I don't use Amazon Music on my Prime membership, Amazon takes my usage data into consideration. And, shoots personalized email to remind me that I'm not taking full advantage of my membership . 
So, you have to create an individual content structure for your audience and leave the rest of the work to the AI.
Do Content Personalization For Referral Traffic
Transforming your content based on the referral source is a powerful content marketing technique you can use.
Let's say you get referral traffic from Twitter, so you can add tweet buttons for various quotes all over the content.
Or you get traffic from Pinterest. In that case, you can add pinnable graphics to your content.
This will let your traffic engage more with your content.
Having a personalized landing page for your traffic coming from paid ads also falls under this. So, you have to design the landing page according to the paid ad content you have created.
Develop Content For First Time Visitors
As an ecommerce platform, you will find many new users visiting your website for the first time. They may find your website when they are researching any product or service.
So, you have to attract these new users somehow so they complete a purchase.
However, the thing is, the new users generally have different needs. They won't be satisfied easily. Also, you don't have adequate data on them like your existing customers.
And the main point is they don't trust your brand.
So, you have to make a great first impression. For that, you can personalize a message or a pop-up directed to these new users.
You may ask them for a newsletter sign-up to check out your best articles.
Or, if you are eager to make them your customers, you can provide them with a first-buy discount coupon. You can add the coupon as a pop-up exactly when they visit your website.
Ready To Personalize Your Contents?
Content Personalization can help you score those users which you often miss. Present-day consumers generally want products or services that are relevant to them.
They don't want something that is targeted at a vast number of people.
Instead, they want content that will make them feel special. Moreover, it's easier to get more purchases when you start showing products and services that interest them.
You can personalize all your online content for your target audience. However, the key is to have high-quality data about your buyers. It will help you design your buyer personas which you will use in targeting your audience.
So, try these ecommerce content personalization strategies and comment below on how it goes for you. 
——————————————————————————————————————————-
Author Bio:
Janki Sharma is Head of Operations at N2N Digital and has over 5+ years of experience working in the marketing and sales domain. She provided innovative ideas and solutions for business growth. She loves to write on a wide range of topics like digital marketing, tech, and many more. Her efforts and market expertise has allowed her to get featured in multiple publications, including Business2Community, Vocal.Media, Datafloq, etc.
Social Connections: Facebook | LinkedIn | Instagram