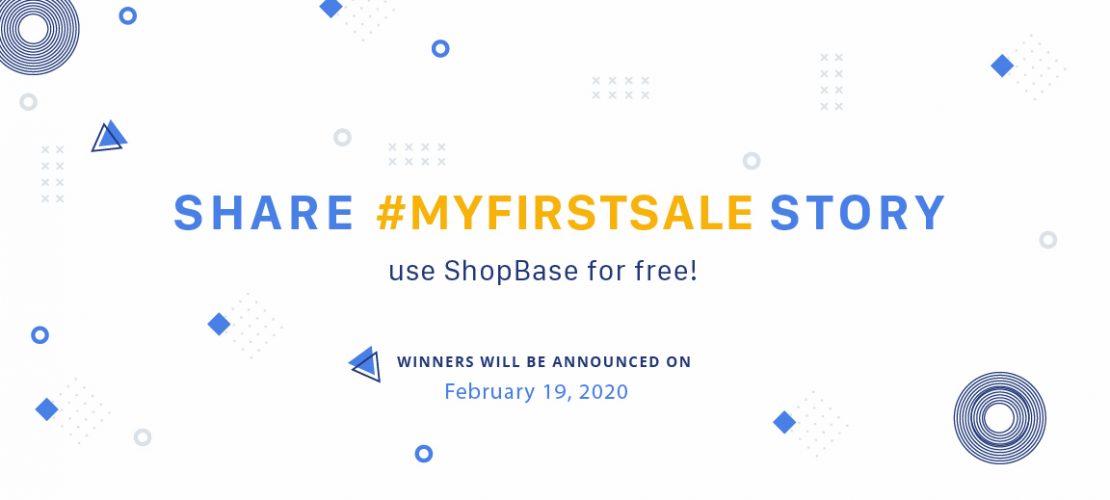 February mini contest – How did you make your first sale? #MyFirstSale
So you've finally taken the plunge. You've started your own eCommerce store and got your first real customer ever.
Take a few seconds to recall that memory…
It's a sparkling moment. As everyone always says, that feeling you get when you see that first sale is not something that could be put into words. We all treasure that moment. 
To make that moment of yours more fun, more valuable, ShopBase wants to hook you up with an interesting contest that you can't resist.
You're invited to join My First Sale Contest – where you can inspire people by sharing your first sale story with other eCommerce fellows. The best thing is, the more people you can inspire, the bigger the prize you can get!
Now, game on!
Three steps to inspire people and take our prizes
Step 1: Click here and join our official community where great eCommerce minds meet and greet: ShopBase International Community.  
Step 2: Share with fellows in our community the story of your first sale + hashtag #MyFirstSale. (hint: How did you make it? How did you feel when the sale came?)
Step 3: Invite your entrepreneur friends to join ShopBase Community to like and comment on your post.
Voila! It's done!
Who's the winner?
It's you (probably)! 
Those who have the most engaging posts will be the winners.
The more likes and comments you get, the higher the chance you get the prize. We'll count the number of likes and comments on your post to decide your score. Here's how to do it: 
1 like = 1 point. 1 comment = 3 points.
Since you're selling products online, we want to assume that you're a master of crafting compelling content on Facebook. There is nothing tricky here. So go ahead!
What're the prizes?
In this month's contest, we're going to give prizes to two winners who have the most engaging stories. You'll have a chance to get:
1st prize: Free ShopBase subscription in 3 months + 1 ShopBase T-Shirt

2nd prize: 50% off ShopBase subscription in 3 months + 1 ShopBase T-Shirt
The best thing is…we give prizes for everyone who enters our contest! A discount code of 20% off ShopBase subscription in 3 months will be sent to your inbox after the contest ends.
The contest starts on February 3 and lasts until February 17.
Now, let's head to ShopBase International Community and inspire people with your #MyFirstSale story!