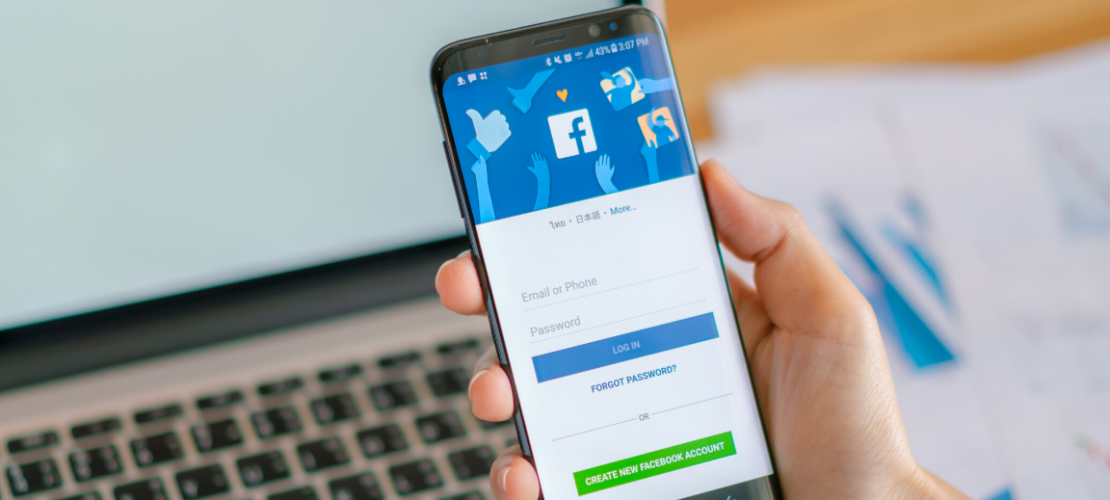 A Beginner's Guide to Facebook Dynamic Product Ads for eCommerce
Having problems with eCommerce customers adding products to cart but leaving without making any purchases and converting into sales? This situation can have unwanted impacts on the conversion rate in your online store. So how can online sellers fix this problem and retarget lost visitors to make them come back to your store?
Fortunately, ShopBase got an effective and automatic solution for you. Facebook dynamic product ads can help to bring back your lost opportunities. In addition, you can set promoting campaigns as a form of product catalog using this feature to find the targeted customers and offer the right items for them.
Sounds interesting? If yes, let's dive in our article to have a better understanding of how Facebook dynamic product ads work and learn step-by-step on setting up highly converting dynamic product ads to boost your conversion.
What are Dynamic Product Ads?
Dynamic Product Ads, or simply Dynamic Ads, let you retarget people who have visited your eCommerce website and browsed your products but left without completing a purchase. You can also target people who have viewed your products in your app or elsewhere on the Internet.
When your previous visitors log in to Facebook or any affiliated Facebook platforms, such as Instagram, they'll be displayed with an ad featuring the products they've browsed on your site.
Facebook describes it perfectly: "Dynamic ads look similar to other ads on Facebook, Instagram, Messenger and Audience Network. However, instead of individually creating an ad for each of your products, you create an ad template that automatically uses images and details from your data feed for things you'd like to advertise."
Dynamic Product Ads in action
With the launch of its online store, Blue Steel (a jewelry maker) launched a retargeting campaign by using Facebook Dynamic Product Ads. What it did was to your dynamic ads to target people who have taken the following actions on its website without successful purchase: 
People who have viewed contents

People who have added items to their basket

People who have initiated checkout
Each visitor action is targeted with different Facebook Dynamic Product Ads. These campaigns resulted in a 325% increase in sales. 
When to use Facebook Dynamic Product Ads
You'll know if Dynamic Ads are right for your eCommerce store given the following scenarios:
Ideal for large-scale inventory
Dynamic Ads will allow online store owners to scale all their products more efficiently and conveniently. If you have more than a dozen products or offers, then it could be laborious to manually set up a traditional retargeting campaign.
Ideal for businesses with constant changes
If your inventory, pricing, or other product aspects are in flux, you don't want always to make changes constantly. With Facebook Dynamic Ads, you get to sit back and relax because the tool automatically syncs (depends on the tool you use to implement) your store's product catalog to your ads. 
Ideal for live sales/promotions
With dynamic ads, you get real-time pricing and inventory. This means that there will be no wasted ad spend if ever you'll have sold-out products. People will only get access to your live deals on their news feeds. 
Ideal for multiple customer touchpoints
Often, people don't just use a single device when browsing your online store. What Facebook dynamic product ads do is to consolidate all data from all touchpoints. This way, you can target customers with the same products however they are browsing. Thus, ensuring seamless customer experience.
Ideal for broad audiences
Dynamic ads also allow you to create a broad audience targeting. This type of targeting allows you to target people who have shown interest in your products (or even products similar to yours), even if they haven't visited your site or app yet. Broad audience targeting will match your target audience profile to identify people with products that are likely relevant to them. 
When NOT to use Dynamic Product Ads
While Dynamic Product Ads are a highly powerful retargeting tool, it's recommended to use other alternative Facebook ad types based on the following situations:
Not recommended for small product catalogs
If you have just a dozen of products, you don't have to use Dynamic Ads. Instead, you can go to the traditional route of using Custom Audiences targeting. You can highly segment your campaigns more effectively if you have fewer products to work with.
Not recommended for a single promotion or product
If you just want to run a specific promotion or market a single product, then Facebook Dynamic Product Ads won't be necessary. You can do that using a regular Facebook advert. 
Steps to set up Dynamic Product Ads
The following steps will help you navigate setting up your dynamic product ads. This flow will show you how the pre-campaign setup requirements up to the step-by-step instructions of creating dynamic ads: 
Before you begin
Make sure you have the following: 
Facebook ad account

: You can

create a Facebook ad account

by creating your first ad or visiting Ads Manager.

Facebook Page

: It is required to

create a Facebook Page

for the business that you represent to run dynamic ads.

Business Manager account

: If you use Business Manager,

set up your account to run dynamic ads

.
Step 1: Basic requirements to run dynamic ads
Before you can start building your dynamic ads campaign, below are the two essential pre-requisites that you have to set up:
Facebook pixel, Facebook SDK, or both
Facebook Pixel

: This is a piece of code that you place on your website to enable the measurement, optimization, and building of audiences for your ad campaigns. If you're fairly new to the Facebook pixel, learn more about

using Facebook Pixel

.
Both the Pixel and SDK will allow Facebook to identify who to deliver your dynamic ads to. This is done by uncovering the actions your visitors have taken when they're on your site or app, like browsing a product or proceeding to the checkout process. Without this data, Facebook Dynamic Product ads won't be able to recommend the right people to target. 
If you use an eCommerce platform such as Shopify, Magento, BigCommerce, you won't have to edit your site's code to create a Facebook Pixel. What you can do is to use a third party to install your Pixel. To learn more, read the Facebook Partner Integrations page.
A catalog of your products
A product catalog contains information, such as pricing or item descriptions, regarding the items that you'd like to advertise with your Facebook Dynamic Product Ads.
In summary, here are the things you need to pay attention to: 
Catalog

serves as a container for your product information.

Data feed

carries the image URLs, descriptions, prices, availability, and other necessary attributes for all the products you want to include in your dynamic ads. Multiple data feeds within a catalog are allowed. 
A sample data feed
Learn more about setting up your catalog for Dynamic Product Ads. If you use Shopify, BigCommerce, or other eCommerce platforms, your catalog can come from an integration with these platforms. To know more, visit the list of supported platforms.
Step 2: Set up product sets from your catalog
Your product set is a group of items from your inventory in a catalog. It enables you to manage the items that appear in your dynamic ads. To define what goes into the product set, use filters like availability, brand, category, product type or price. 
A sample product set
It is recommended that you build product sets with concrete and broad themes like price range or high-level product category. If you create a too narrow product set with only a few products in it, it might cause your dynamic ads to underperform. 
You can also create advanced product sets. You are allowed to add up to 5 custom columns to your data feed to add additional details regarding your products. Here are the recommended columns to include: 
Margin

Stock levels

On sale or promotion

Location availability

Special shipping requirements
Follow these tips to ensure your product set is set up properly.
Step 3: Create an ad template
To create a dynamic ad template:
Go to

Ads Manager

> Create > Select Catalog Sales as your objective.

In the dropdown menu next to Catalog, choose the catalog that contains the product inventory you'd like to promote.
To get the detailed instruction, here's the step-by-step guide on creating an Ad Template for Dynamic Product Ads.
Step 4: Choose the right audience
At this point, you'll be able to target an audience based on the actions they took when they're on your site or mobile app. Decide which of the following 'Audience' options would best suit your campaign objective: 
Choose between the following retargeting options: 
Viewed or added to cart but not purchased

: Promote products from your catalog to people who viewed or added those products to their basket.

Added to cart but not purchased

: Promote products from your catalog to people who added those products to their basket.

Upsell products

: Upsell products from your catalog to people who viewed products from your product set.

Cross-sell products

: Cross-sell products from your catalog to people who viewed products from your product set.

Custom combination

: Promote products from your catalog to a Custom Audience based on how people interacted with your products. If you choose this option, you can select the audience interactions taken by selecting inclusions and exclusions. For example, you could include people who added products to their basket in the last 45 days and exclude people who purchased products in the last 45 days.
Expand your target audience beyond the previous website or app visitors by including people who may have not visited your site or used your app. You can do this by setting up the broad audience targeting which traces new customers who may be interested in your products. Read this guide to know more broad audience targeting.
Step 5: Identify the correct placements
At this point, you will select where you want your dynamic product ads to be shown. There are multiple placements to choose from: Facebook, Instagram, Audience Network and Messenger.
You can consider delivering your dynamic ads across all of these placements to extend your reach:
Facebook

Feeds

Right column

Marketplace

Instagram
Audience Network

Native, banner and interstitial

Messenger
To learn more, visit the design requirements for dynamic ads across different placements.
Step 6: Control your creatives
Your creative is what your audience will see. This is why you need to make your ad creatives stand out as much as possible. The good thing is Facebook Dynamic Product Ads already has the features to make your ad creatives more attention-grabbing.
To show more brand elements in your dynamic ads, you can add overlays, show categories of products, provide offers and more. Let's see how each feature can make your ads more stunning:
Overlays

: Display pricing and shipping details right on the product images in your creative. 
With overlays, you can even add frames and more catalog information directly in your ad creative. This will help you highly customize your dynamic ads. 
Read this guide to add overlays in your ad creatives.
Categories

: Display to your audience the different types of items you sell in a single ad unit. Instead of showing individual products, segment them into specific categories or brands. 
Learn more about categories.
Offers

: If you have discounts or limited-time offers, you can conveniently show them as a card in the carousel. This way, people can engage with the card to directly claim the offer.
Collection

: You can even show your dynamic product ads in an immersive full-screen experience for mobile devices. This mobile Facebook News Feed format opens into a Canvas when someone interacts with the ad. Within the Canvas, you can show your products through a series of images and videos.
Learn more about how to create a collection ad with dynamic ads targeting.
Recommended retargeting strategies for Facebook Dynamic Product Ads
Here are the most popular customer behaviors that you can target when using dynamic ads:
Product page bounce

: If customers view specific products when they browsed your site or app, use Facebook dynamic product ads to serve them with a collection of the items they've browsed. This will remind them of the products they've shown interest and encourage them to take another look. 

Cart abandonment

: Still one of the most dreaded eCommerce challenges is cart abandonment. Make sure you have a cart abandonment strategy in place using dynamic ads. Serve your previous visitors with an advertisement of the items they've added to their cart. Make it more compelling by incentivizing them to complete their purchase with an enticing discount.

Post-purchase:

Don't let the established relationship once your customers have successfully purchased a product. Instead, make this time as an opportunity to fortify a long-term relationship with them. Re-engage with them after purchase by upselling or cross-selling relevant items based on their purchase history. 
Best practices for Facebook dynamic product ads
Here are some practical tips to make sure you achieve the optimal performance of your dynamic ads:
Split test your dynamic ads
It's advisable to test your dynamic ads by comparing the results for different product sets. Doing this will reveal how audiences will respond to these product sets. To create a split test for your Facebook dynamic product ads campaign, choose the split test option at the campaign level after you choose Catalog Sales as your ad objective.
If you'll use broad audience targeting, exclude people who have already purchased in the last 10 days to maximize your overall return on your ad spend. To maximize targeting new visitors, exclude people who already visited your website or mobile app in the last 30 days.
For retargeting, make sure to exclude people who purchased in the last 30 days. Don't do this exclusion if you're aiming for post-purchase upsell.
Keep your catalog up to date
Add high quality and accurate information about your products to help improve ad performance. Showing in-stock products with correct prices can help conversion rates and create a better experience for shoppers. If your catalog changes constantly and your feed is hosted on another server or website (such as Dropbox or an FTP client), you should consider scheduling updates to your catalog. Learn more about scheduled uploads.
Avoid creative changes during high-traffic sales events
Refrain from making creative changes in the middle of a campaign as it may impact the delivery of your ads. Also, don't create creative changes during time-sensitive campaigns like holidays. Only make creative changes to your dynamic ads at a low-traffic time. 
To have the best quality imagery for your dynamic ads across Facebook, Instagram, and Audience Network, it's recommended to have a  minimum image resolution of 600×600 pixels.
Dynamic ads are most effective when they've been live for the full length of their retention window and at least a minimum of a few days. For example, if your retention period is 30 days, your ad sets must be set up at least 30 days in advance of an event. If you plan to have an upcoming sale, change your product sets or creatives and set up your campaigns 7 days in advance of when you plan to turn them on, but leave them paused. On the day of the campaign, un-pause them. This will get you more immediate results instead of setting the dynamic ads up the day you plan them to go live.
Conclusion
Putting ads everywhere is not the ultimate way to market your product and it can disturb your customers.  Online shoppers only love seeing relevant advertisements that match their demand and interest without having to find their wanted items manually.
With Facebook Dynamic Product ads, you can create suitable ads to generate more traffic and help customers to have a pleasant shopping experience. This is one of the most effective methods to promote your products to the right customers in a more personalized way.