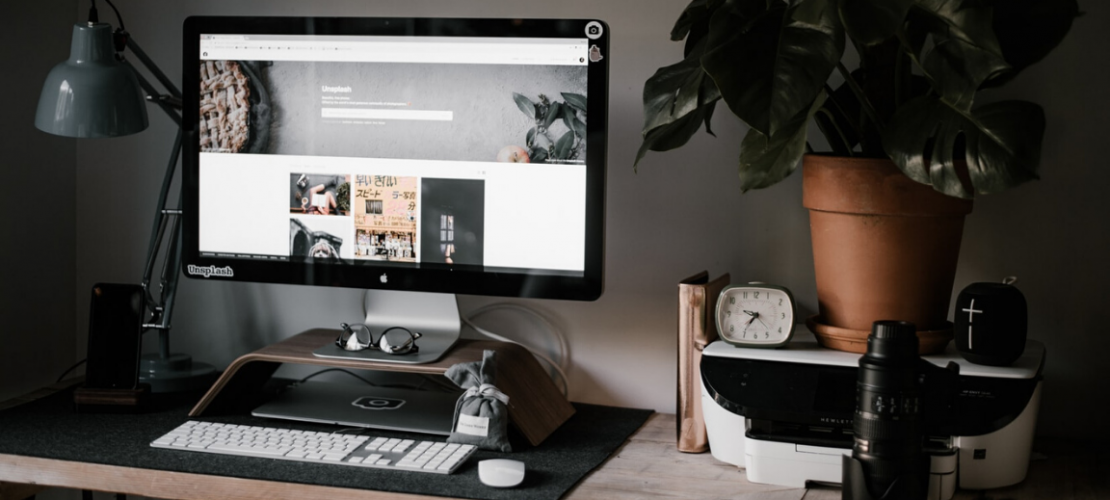 Top 8 eCommerce Trends to Expect in 2020

In 2019, we witnessed the fall of many big brands that rocked the retail industry:
Retail chain Shopko is liquidating.

Numerous clothing retailers Charlotte Russe, Diesel, Barneys New York and Forever 21 filed for bankruptcy.

Shoe retailer Payless has shut all its stores, wiping itself entirely from the retail landscape.
It seems that in this digital era, brick-and-mortar stores can be wiped out by virtual clicks.
Otherwise, the eCommerce market is projected to reach 7 trillion US dollars by 2022. The future of retail is clear, it's digital commerce. But to be successful in eCommerce, you need to stay ahead of the game. And it's not a simple task.
Customers are always searching for a new level of refreshment, which is why you need to be aware and stay updated on the latest eCommerce trends to drive their business forward.
To help you gain a better insight into which eCommerce trends to look for in 2020, this list has covered the top 8 trends that are on the growth right now!
Let's dig deeper into the list, shall we! 
1. Customizable products
People love the feeling of being unique. They want to have something that is customized specifically based on their personal preferences. Or the other way round, they can themselves design their own products on your online website.
For example, pet owners who want to buy a necklace collar, costumes or just something small but meaningful they can remember about their pets, there's a high chance that they like to print their pets' names or pictures on these products. 
Product customization definitely gives your customers a free choice of getting exactly what they want in just a couple of clicks.
Source: Cuddle Clones
This practice allows shoppers to choose their own printed graphic designs, colors, and even write messages on the product they intend to buy. And of course, no items are exactly the same and that sends customers the excitement of having something special. 
ShopBase has options for you to sell personalized products that allow buyers access to unlimited options right on the product page, and view what they selected on the order summary in your admin.
Store owners will be more beneficial from this as they can market a wide range of product niches to offer to their targeted customers such as shirts, socks, mugs, etc to buyers. 
2. Homepages are paving the way for product pages
The homepage has long been considered as the most essential and important page of an online website. That's the reason why many store owners pay too much attention to design and upgrade the Homepage instead of Product pages.
This is a common mistake that dropshipping newbies often make because they don't really understand the main focus of their buyers. 
Most dropshippers promote their products by setting advertisements that are linked to the product page. So, when customers tap into the ads, they'll be taken directly to a product page without entering a store's homepage. It's apparent that the product page should be fully optimized and customized to draw visitors' attention. 
Fitbit's product page
Another reason to care about the product pages is that this site plays a crucial role in promoting your products. You'll have more rooms to create unique and detailed descriptions of your products. 
Bellroy shows off their wallet item by providing a clear description of colors, size guides, material, shipping policy and even add in a product video into the product pages.
Besides, the way you set up your product page will eventually affect customers' shopping decisions, thus increasing the chance of boosting the conversion rate. 
3. eCommerce videos/gifs for the product description
While the written description in a traditional way becomes obsolete and monotonous, it's time for store owners to change their mindset and start out with the idea of creating eye-catching videos for product description.  
Nearly 75% are more likely to purchase a product or service if they can watch a video explaining it beforehand. These numbers have shown that video content will dominate in the future.
Dropshipping stores tend to sell products with unique functions to customers. Some are so new that buyers have never heard of the item before. For example, a neck phone holder or a raincoat with backpack protection might sound unfamiliar to consumers. 
Therefore, buyers might find it hard to understand how it works because these items are not something they can often see at physical stores. 
This is why videos or gifs that convey precisely and vividly the information of a product can help shoppers to understand adequately different aspects of the products and its benefits to their needs.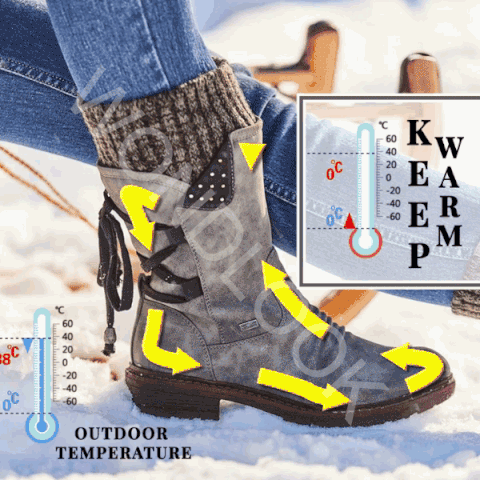 Keep your video short and create it with a delightful, and maybe funny content that is more likely to make your customers tap in to view your product. Also, explain everything related to what you're promoting in an easy way so that audiences can better understand your service. 
Source: FiftyThree
A creative product explainer video that shows the value of your brand will attract customers' attention and motivates them to share your work on their social sites. This, somehow, helps to market your products on a large scale since their friends or followers can see your shareable posts too. 
4. Social media keeps shoppers interested 
Social media is no longer just a simple medium to go interact with other people, it has evolved more to a selling tool that enables you to market and expand your targeted customers.
Platform giants like Facebook or Instagram are no strange marketplaces for shoppers to search for their wanted products through all the advertisements and hashtags.
While Facebook placed its "buy button" on merchants' posts, recently, Instagram has just launched a new checkout way that enables customers to feature products without leaving the app. 
All the product tags that use checkout will eventually appear on feed posts, stories and explore channels from different brands to provide Instagrammers a convenient way to purchase. 
The upcoming year like 2020 will also see the rise of more social platforms where eCommerce entrepreneurs can get super creative.
Take a look at the emerging social media app Tik Tok that allows users to share and create their video content. But what makes Tik Tok unique and different from other video-creation platforms is that online sellers can add more music overlays, fun effects, and AR filters to promote their business. 
Lush cosmetics takes advantage of Tik Tok to promote their bath bomb in a slow-motion video with music. 
This creative platform is very suitable when it comes to branding products of all sorts like fashion, cosmetics, etc, especially for eCommerce sellers who want to work with influencers.
5. The rise of mobile shopping
It is noteworthy that the payment process is crucial to the conversion rate. Next year, mobile shopping with a variety of payment methods that facilitate the process when customers pay for their purchase using mobile will make a boom in the eCommerce market. 
Apart from having a mobile-friendly interface, your online website should also be accessible to a wide range of payment gateways that help to fasten customers' purchasing procedures. This comes with many forms like scanning QR code, internet banking, electronic wallet, etc. 
The better your payment process is, the more they'll buy from you and this will likely reduce the bounce rate in your online store. 
6. Sustainable consumerism takes over the trend 
The trend of looking for reusable and sustainable products has been an emergence in recent years as customers are becoming more environmentally conscious. 
The new focus on the Earth is a clear sign that store owners should step up their game by paying more attention to environment-friendly practices.  
87% of consumers agreed that they would be more likely to buy a product from a brand that offered a social or environmental benefit – giving online companies yet another reason to go for green eCommerce trends. 
Many companies have come up with green ideas to bring out solutions to the environmental crisis, one of which is the "retail giant" Amazon. 
The Internet-based company has a strategy called "Amazon day" that gives Prime members a choice to pick one day to receive a week's worth of Amazon deliveries. This allows Amazon to deliver them all at once on a customer's selected day. The point of Amazon for this move is to reduce shipping materials and to make their shipments carbon-free.
This practice will definitely be profitable for dropshippers who are thinking of driving an eco-friendly niche. Your customers will be inspired to become more conscious and motivated to buy more green products from your store. 
7. Chatbots messaging is the new key to customers communication
While the tech giants like Facebook, Google, Amazon, etc have already applied the chatbot into their business to enhance customers' shopping experience, there's no reason for you to keep hesitating. 
According to Statista questioning, 34% of respondents declared they would be more pleased to receive answers from means of a chatbot or a virtual assistant in regards to eCommerce.
Source: Chatbot magazine
Chatbots make it easier for sellers to handle requests or assure to deliver a quick response to frequently asked questions from customers. From which, chatbots can collect feedback as well as data about consumers' behaviors and preferences for better personalization in your online store. 
Levi's Chatbot Indigo. Image source: Beeketing
8. The emerge of AR (Augmented Reality) technology
The AR industry is claimed to reach over 25 billion dollars by 2025 and steadily increasing. This technology in online stores aims to improve users' experience when looking for a potential product. 
One of the biggest concerns when it comes to online shopping is that customers won't be able to see the product beforehand. So, the augmented reality with a new level of interaction enables customers to visualize better products as if they would have it in real life.  
Source: Giphy
The AR technology could be a game-changer in the digital age. It enhances people's cognitive and physical experiences, thus leverage customers' shopping experience. With nothing more than just a phone camera, buyers can view the product with variations such as colors, sizes or style differences to make sure that items fit their demands. It, therefore, builds the feeling of trust and speeds up the decision-making capability of customers, which, of course, is beneficial for your dropshipping business.
The feature of AR paints an image of modernization and some eCommerce brands have experimented with virtual-in-store. Amazon with Amazon AR View that allows customers to envision real-world products to see if these are suitable with the layout of their homes.
Source: Amazon
Over to you!
Entrepreneurs, please take note: It's fun, challenging and a little bit of "roller coaster" to ride the game of eCommerce. 
Every eCommerce trends have its pros and cons so your job is to make sure that the change is to aim for the better, not only for customers but also for the growth of your business. 
Be ready for all the difficulties you might confront in the future and turn it into opportunities. 
With these top 8 eCommerce trends we've gathered here, your online business would thrive and stay ahead of the curve in 2020.