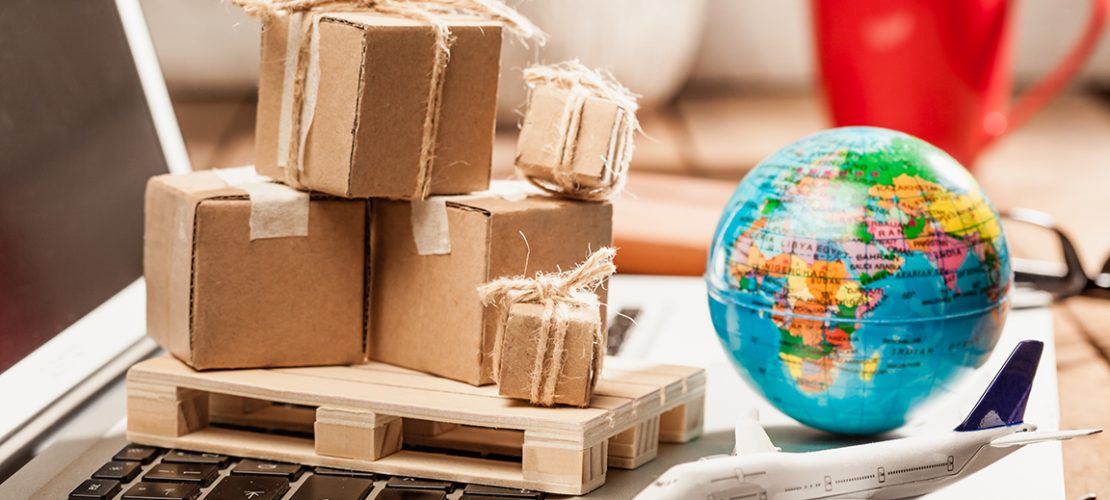 7 eCommerce Fulfillment Strategies to Boost Your Business
Contrary to popular belief, a successful eCommerce business does not rely on sales and marketing alone. You can have the best products at the most attractive prices on a website that is easy to navigate and purchase from. Still, if your eCommerce fulfillment strategy does not get the orders to customers right away, then it does not mean anything. Competition among eCommerce businesses is fierce, as they battle through supply chains, picking and packing orders, and shipping them quickly.
Order fulfillment, which involves receiving, preparing, and delivering a customer's order, is one of the most laborious eCommerce processes. Customers nowadays are smarter with their online shopping choices. With the power of the internet, they use their online resources to be more discerning of brands and the products and services they offer.
Customer experience is considered to be the top priority of more than 85% of businesses. More customers are choosing to do business with companies that care about them. In recent decades, the rise of eCommerce giants like Amazon and eBay has shaped customer expectations and revolutionized online retail.
One of the biggest factors for sales conversion is the price of shipping and delivery. More than 80% of online shoppers in the US favor free delivery. More than 50% of abandoned online shopping baskets are due to shipping fees, and around 25% of canceled orders are because of slow shipping.
The facts and statistics mentioned above only serve to draw a clearer picture of what majorly entails a successful eCommerce business: an efficient fulfillment strategy. Accurate and quick fulfillment drives customers, sales, and ultimately, revenue.
What is eCommerce Fulfillment?

It is a crucial part of the eCommerce business operation that delivers orders to customers. It involves several steps, including inbounding, managing inventory, selecting orders, packing, and delivery. In short, it is the laborious process that happens after a customer has completed their purchases online.
Types of Order Fulfillment

Order fulfillment applies to both business-to-business (B2B) and business-to-consumer (B2C) orders. The former involves large shipments of products to retailers, and the latter refers to orders that are shipped directly to customers. There are many types of order fulfillment, including in-house, dropshipping, and outsourced.
In-house order fulfillment is a smaller business model used by smaller businesses with employees that handle the process. This is popular among home-based startups as a cost-effective solution for small quantity orders. As businesses grow, some may choose to outsource the fulfillment process.
Outsourced order fulfillment is when a business partners with a fulfillment company with third-party logistics. When warehouses are out of space, the fulfillment partner takes over the process on behalf of the business. This is a low-cost option for companies that may not have the means to invest in more warehousing facilities.
 Dropshipping does not involve inventory managing as online retailers buy directly from a third-party supplier. eCommerce businesses and other startup retailers commonly use this option as it streamlines the process more directly because the supplier often handles the shipment themselves.
Some companies may use a mix of the three options in what is called a hybrid fulfillment model. Retailers that offer customization options may process and assemble orders using the in-house model and use dropshipping for ready-made items. They may also use dropshipping for products that may take too much warehouse space or are infrequently sold. The hybrid fulfillment offers the most flexibility by far.
Overcoming Fulfillment Challenges
One of the biggest mistakes that growing eCommerce businesses could make is establishing fulfillment operations with no strategy. With mega-corporations like Amazon and eBay as competition, it's easy to get lost in the hustle and bustle of trying to complete all orders as soon as possible. There are many challenges with order fulfillment, and they are often complex and unique to the online retailer.
When businesses grow quickly, it's because the products they sell are growing in popularity and converting into sales. It is a costly move to overstock on products, especially with the dynamic nature of eCommerce. Demand planning comes hand in hand with inventory management as running out of popular products will have customers turning to the competition. It is vital to maintain inventory balance. Dynamic pricing can be a solution for managing the on-hand supply, and sales or discounts can also help guide the demand.
Another unique fulfillment challenge is the logistics. Fast delivery is one of the biggest selling points of a successful eCommerce business, and so the shipping process should also be planned with great care. For international orders, overseas customers already know that it will take time for their orders to arrive but may turn away from stores if they find that estimated delivery times may take too long.
Look into available shipping methods, prices, and deals to ensure that orders get to their destinations on time. Being consistent with on-time delivery is crucial as late or missing packages may result in customer and reputation loss. To establish transparency and trust, issue tracking codes so that customers may know where their packages are.
Picking and packing are some of the most time-consuming jobs in the process. It involves picking items from shelves and packaging them properly and promptly to ensure that they get to the customer on time. An inventory tracking system helps with locating the right products, while features such as an order-picking sequence will speed up the process.
Damaged or mis-delivered products are the main issues that crop up with order packing and often result in revenue loss. Miscommunication and accidents do happen, but there are ways to help diminish the damaging effects. Look into sturdier packaging items such as boxes and wrappers that will help cushion items in transit. Ensure that items are not overpacked and not exposed to moisture.
Offer product return and replacement for customers with damaged products and provide refunds for those with lost packages. For inaccurately filled orders, offer to deliver the missing items right away.
To further alleviate customer dissatisfaction, offer attractive discounts or vouchers on their next order. Providing stellar customer care is an excellent way to handle the brand's reputation. Taking measures towards customer retention is crucial for business growth as it is often more expensive to acquire new customers than to nurture your relationship with existing ones.
7 Things to Consider for a Smoother Order Fulfillment Process

An eCommerce business's growth potential is dependent on scaling quickly and safely. Whether the fulfillment process is done in-house or outsourced, there are many factors to consider when streamlining it.
Automation
Fulfilling orders is a repetitive task. Make use of the many available automation technologies available today and use them to increase productivity. Using automated systems is an investment, but it pays off by reducing operational costs in the long run. As your business scales, automation handles the increased workload without putting a dent in resources by hiring new workers. Additionally, it reduces human errors with picking and packing. Automation can be applied to warehouse, inventory, storage, picking, shipping process, and even returns.
Shipping Options
Shipping flexibility, as mentioned before, is a significant deciding factor for sales. It is best to approach shipping with the mindset that no two customers are the same. Therefore, having a variety of shipping options is crucial to meeting the needs and preferences of customers. Customers are more likely to go for online stores with low shipping fees, but it does not mean lowering prices to the point of deficit. Find the balance pricing the most affordable shipping option to expedited, next-day deliveries. This applies to domestic and international shipping options as well.
Look into outsourcing to a third-party logistics provider for extra support. A trusted partner can help with a multitude of order fulfillment tasks such as product receiving, storing, inventory, order picking and packing, and shipping. An advantage of partnering with an established third-party logistics provider is that they may already have fulfillment centers in several locations which can help speed up the delivery process. Additionally, some partners provide warehousing products for a fee, eliminating additional investment for leasing extra facilities.
Partner with Brick-and-Mortar Stores
There is a growing trend among eCommerce retailers to partner with established brick-and-mortar stores to append their fulfillment strategies. Businesses that have partnered with chain stores like Walmart and Target are seeing an increase in sales as these establishments are also offering same-day deliveries. Plus, it speeds up fulfillment and frees up warehouse space.
Returns and Exchange Policies
A return and exchange policy is not a new concept and is certainly normal for most businesses. However, the difference is in executing the policies while keeping customers satisfied. Addressing concerns about products and offering a return or exchange can benefit businesses, as it can establish customer rapport.
 A reasonable and fair return and exchange policy can also influence consumer decisions, especially for those on the fence. Furthermore, a money-back guarantee is a great way to provide a feeling of security to customers that what they see online is what they will get in their orders in person.
Businesses with third-party logistics partners should be on the same page with these policies. Inconsistency will only serve to confuse customers and may turn away from completing their purchases. The returns and exchange guidelines should be transparent and clearly stated on the store website.
Online Customer Service
No matter if a business is operating with brick-and-mortar stores or exclusively online, it should have a customer service system in place. It is an important marketing tool that increases conversions and provides real-time advice and a helpline for customer inquiries and concerns.
Visible online support can help humanize a brand by providing helpful solutions by connecting to them on a more personal level. A dedicated customer service staff is also a powerful damage control tool. Some customers may seek help and vent their frustrating experiences with the product, and a team of professionals can help resolve customer grievances and handle dissatisfied customers.
Having a customer service system is helpful for businesses that offer personalization services. Customers who have last-minute requests can talk to customer service representatives who will take note of the changes and ensure that their orders are updated. Offering custom-made products is a great way to add business appeal and an in-person experience.
Communication
While automation can streamline repetitive processes, some things need to be communicated clearly. It can be easy for businesses with third-party logistics and fulfillment center partners to get lost in the day-to-day fulfillment fray. A strong and direct line of communication is key to smoothing the process. Use a secure online app or tool to communicate and keep track of operations. Online store owners need to be able to quickly communicate things like order and price changes, as well.
Finding the Right Fulfillment Partner
Growing eCommerce businesses need to keep up with the demands of their growth, and that is where fulfillment companies come in. Due to the surge of online shopping in the last several years, many logistics companies have cropped up. It is crucial to find the right partner who understands your business's unique circumstances, handles inventory and shipping, and provides a positive customer experience.
Online merchants need to know what they are looking for in an eCommerce fulfillment partner. An excellent third-party logistics company should be able to offer flexibility as a business that is growing. No two businesses scale the same, so partners need to have a personalized approach to handling and shipping orders.
eCommerce businesses should also look at the potential partner's terms of service to know the fees for costing analysis later. Pricing should be as transparent as possible to prevent any surprises down the road. There should also be policies in place in case of damages, thefts, and other types of issues.
Additionally, eCommerce business owners should note how many fulfillment centers an outsourcing logistics company has to set delivery speed expectations. This information will also be useful for inventory management and if products should be distributed among the fulfillment centers for expedited deliveries.
Author Bio: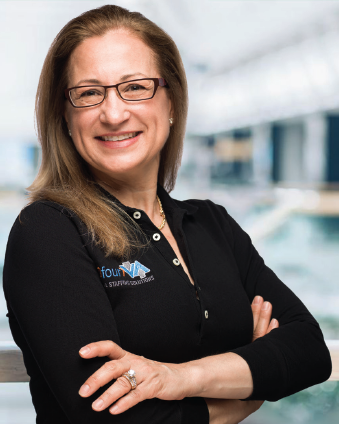 Catherine vanVonno is the President and CEO of 20four7VA, a trusted remote staffing company. She oversees the company's overall growth and success, leads the short and long-term strategies, and manages its finances.