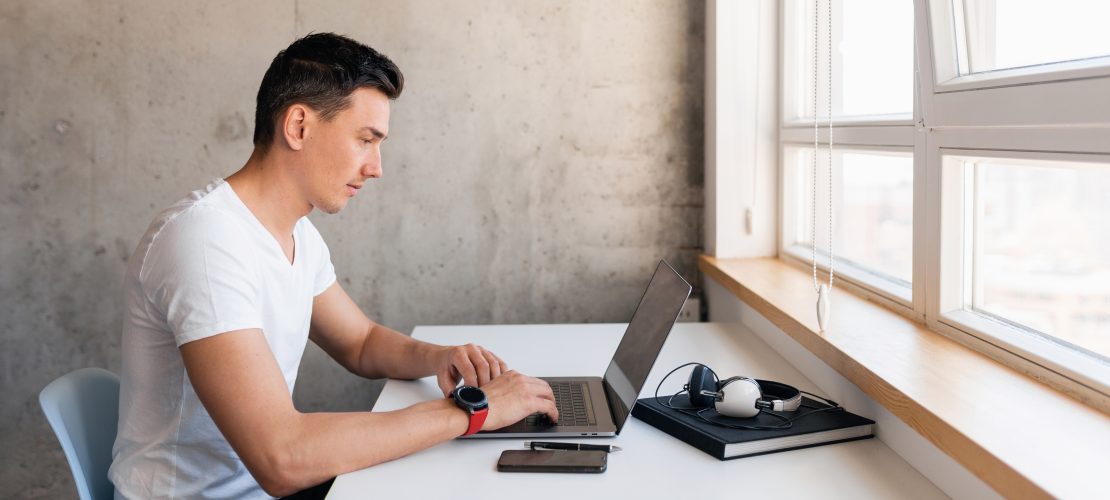 Part-time Dropshipper Reached $100k Monthly Revenue in 1 Year with 1 Process: How and How?
"80% Of My Time Is to Find & Test for Winning Products"
Anyone who has done dropshipping knows that it's no simple feat. Now, imagine starting a business during a global pandemic, with 9-to-5 deadlines still going on. It's exactly what Aaron did. He started his side business a year ago, thanks to the good amount of spare time when working from home. After one year, starting from 0, hit the point of desperation, now his monthly revenue has reached the level of $100k. Not a big number for many people, but it's a satisfying achievement as his second source of income.
Started with No Background to the Point of Almost Giving Up
As told to ShopBase by Aaron Jackson, a part-time dropshipper with $100k+ monthly revenue, owner of 3 dropshipping stores.
As a Java developer, with next to no knowledge in business nor advertising, and a very limited network in the dropshipping field, the only thing I had back then was a solid motivation to make money online and 3 hours a day off work.
I kickstarted the business by taking some online courses about Facebook Ads & Google Ads, building a business plan on spreadsheets, joining dropshipping communities, and going to websites such as Aliexpress, 1688, Taobao, etc.
I'm a fast learner so things were going pretty well. It took me about 4 weeks (While still working) to get the hang of dropshipping and basic skills to set up a store, run Facebook Ads & Google Shopping, and fulfillment & stuff…
It was pretty fine and dandy until I decided to start dropshipping Hiking gear (the niche that I really liked). I was overwhelmed by "an ocean of similar products" and did not have one clue on browsing and choosing which supplier to proceed with.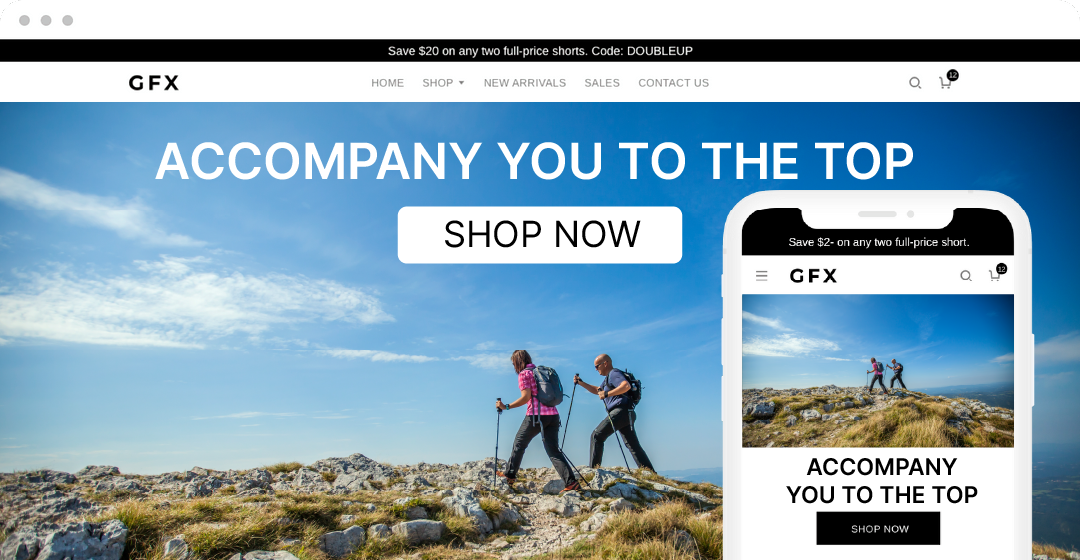 It went from bad to worse when my first Facebook Ads campaign turned out to be a disaster. Day #1, day #2, then day #3 … no orders came back. At the end of the first 2 weeks, I already spent $3,000 on the advertising budget, and just a fraction of revenue returned.
Another problem was my ad accounts being disabled "left and right" due to various reasons, from violating content policy, wordy images to unusual advertising activities, etc. Basically, it was a house of cards. I'd get things running, but I had to be very, very careful about everything I did to make sure one little thing didn't go wrong that would just take everything down.
Luckily, at that time, I was not in any financial difficulties. But not so much for many other dropshippers out there.
It was not over-exaggerated to say it'd take some magic for the business to take off. I decided to take my chances one more time and go back to the drawing board…
Realization: As a seller, 80% of your time is to find & test for winning products
As told to ShopBase by Aaron Jackson, a part-time dropshipper with $100k+ monthly revenue, owner of 3 dropshipping stores.
I started researching closely on dropshipping communities because I knew at that point I needed to do something. I had just read a post on the ShopBase fellow dropshipper community, and the advice hit me like a tornado: Test – Test a Lot – And Invest Money to Learn the "Newbie" Lessons.
Applying the 80 – 20 rule, we gotta find the 20% work that drives in 80% revenue. I learned that a lot of my effort invested in planning, coming up with business models, designing, finding the best suppliers, etc. all became in vain. And ironically, my sense of choosing products to dropship is just simply irrelevant.
What really contributes to my success and earns me money is to find & test for winning products.
So, I applied the method that I should've done a long time ago: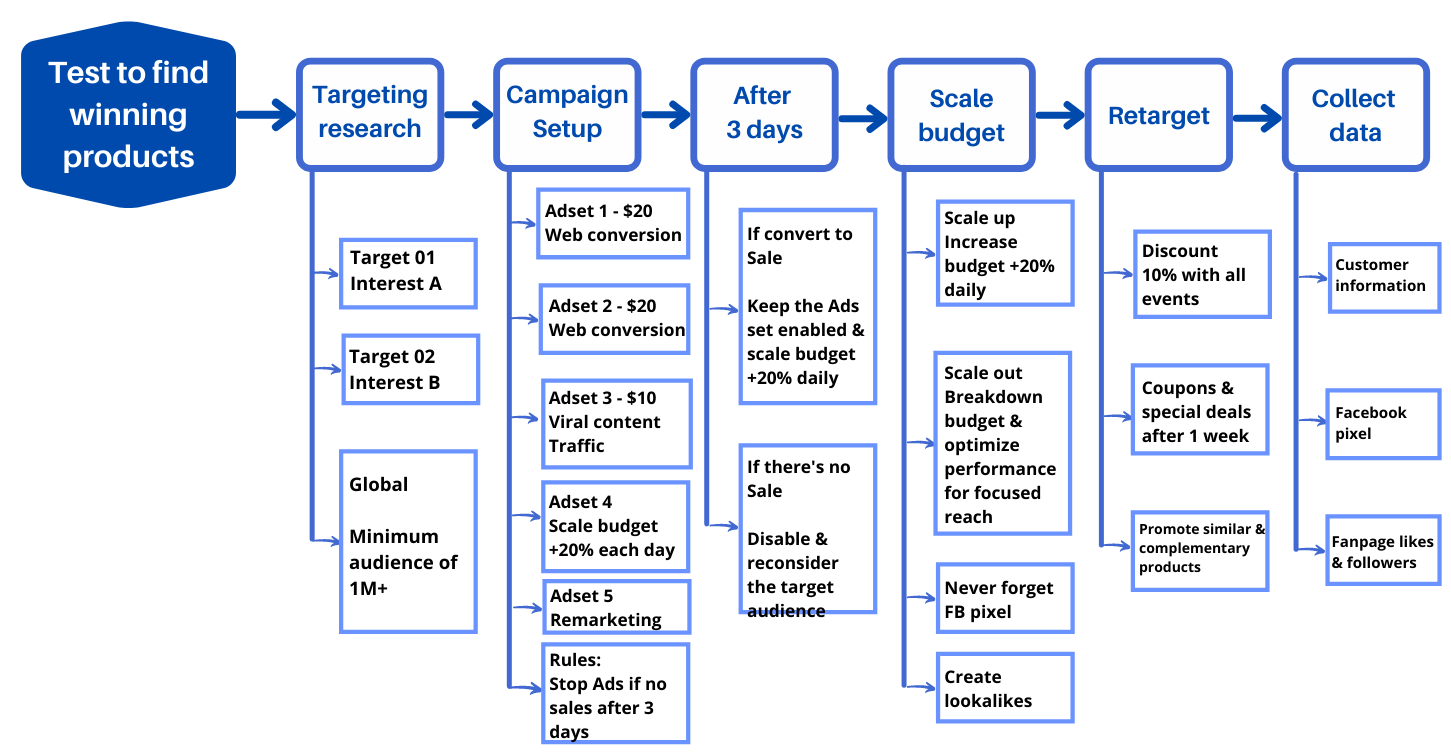 Pick about 5 products that would be market-fit based on the recent statistics & my personal experience

Download the media (including videos & images on Aliexpress or Taobao)

Come up with a "decent" ad content or apply templates from other supporting platforms such as Adspy or Bigspy

Set up ad campaigns, each for one product with different targetings

Based on post engagement and the number of order requests, pick 2 best-performing products to scale up my ads budget.
Purely data-driven, with a practical & efficient approach. Only when 2 winning products are already chosen will I find & contact the suppliers.
For the customers who have already ordered, I send them a message, apologizing & asking them to wait for 5~7 days, giving them a discount for their patience.
This customer service method is only acceptable when you first started. As it contains a lot of risk in bringing negative experience for your customers. Once you have good connections with the fulfillment providers, you can make the testing & fulfillment processes almost simultaneous.
It's that simple!
The Joy of Finding Winning Ones
As told to ShopBase by Aaron Jackson, a part-time dropshipper with $100k+ monthly revenue, owner of 3 dropshipping stores.
I love the saying from one of the dropshipper fellows in ShopBase community "With winning products, you're already 50% guaranteed for success".
Because I already had 2 proven-winning products, the next goal is to find the best supplier, scale-up ads budget and optimize the conversion rate for your store.
When choosing a supplier, always pay attention to the 3 factors: Pricing, location & shipping options, and their reputation in the marketplace. I got that and more with PlusBase fulfillment. Aside from the high-quality product sourcing, and speedy packing – shipping duration (around 6 days), the platform also helps me with the testing process by giving me real-time reports of the hottest products to sell and which have high margins to get profit from our data-backed catalog. It's a fantastic platform!
When I got more and more familiar with the process, in addition to the effortless fulfillment from PlusBase, I was able to have 3, then 5, then 8 winning products simultaneously, improve the brand assets (images, videos, storefront, etc.), and scale up the budget to $5,000 per day.
Getting Some Help Along the Way
As told to ShopBase by Aaron Jackson, a part-time dropshipper with $100k+ monthly revenue, owner of 3 dropshipping stores.
I was lucky enough to choose ShopBase as my ecommerce platform. In the beginning, I did look at other platforms such as Magento, Shopify Plus, BigCommerce and Salesforce. But, it was ShopBase that got down to Earth and tackled my problems instead of simply selling the platform to a desperate guy like I was. Basically, they gave me the keys and said, "Here, take it for a drive and see if it works for you." I was able to put it through the paces and try to do what we needed to do to see if the testing formula would work for us.
Jessica was my ShopBase Customer Success Manager. I couldn't have done this without her. She helped me understand what this entire process entailed from start to finish, and what I needed to do in the correct order to achieve setting up these processes. Once I got through that first winning product with her, I was able to fluently apply the process and use it to scale up my business pretty quickly.
In past implementations, I discovered there was so much work to do in past implementations in past implementations just paralyzed the whole business. What do I do first? And then you just don't do anything because you don't know what to do.
So to have her there right from the start saying, "Okay, here's the order that we're going to do it, here's the timeline that each thing should take, and here's a complete list of everything that my past customers have come across that you want to make sure you address as well," was invaluable.
An Exciting Future Ahead
As told to ShopBase by Aaron Jackson, a part-time dropshipper with $100k+ monthly revenue, owner of 3 dropshipping stores.
Knowing how to find and test for winning products is going to help us be successful in the dropshipping fierce competition. It is what contributes 80% to your business success.
It was a pretty interesting & intensive experience to start dropshipping and still have a 9-to-5 job: Failed in the beginning, then learned along the way about the simple yet most important dropship rule. One of the coolest things was seeing my income during Covid-19 is not going to fully depend on my job. It was like, "Oh, this is cool. I'm having 2 reliable sources of income now" So it's neat to see where things are going.
Going forward in the next 1 year, I'd love to see a very big increase in sales. I hope that the business can really grow to open my own company and hire new staffs. With the great service and support from the ShopBase team, I'm having high hopes…
Kick-off your business and mark your own milestone now!
Other strategies to improve sales of your online business you might interest: