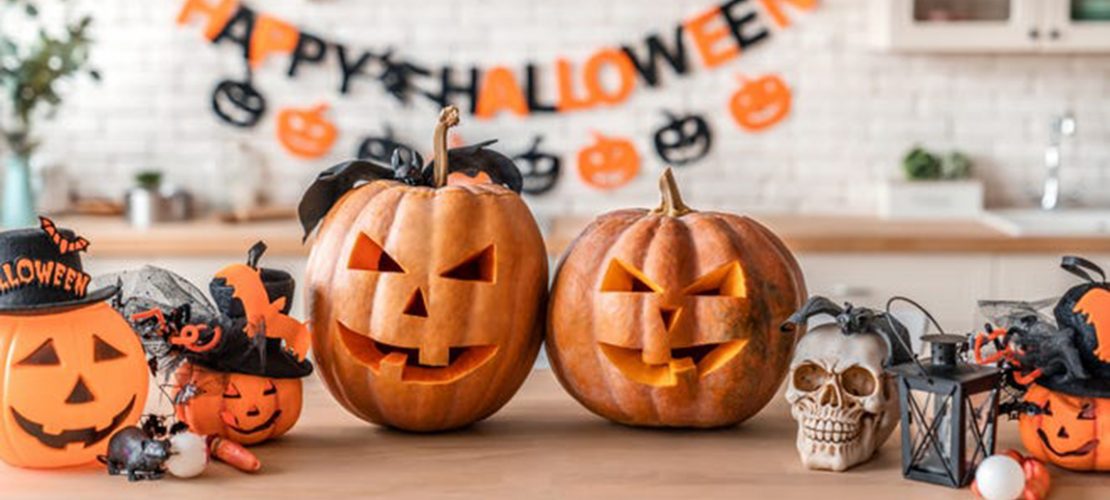 Best Products for Seasonal and Festive Dropshipping
Imagine that the holiday season is right around the corner. Doesn't the thought of get-togethers and gifts send a wave of joy and excitement! Your customers are bound to go gaga with a grand shopping spree amidst in-person festivities bringing back the cheer in everyone's lives.
Recently the retail sector has observed customers' rising interest in online shopping. The eCommerce retail spending grew by a whopping 32.5% in 2020, demonstrating the shift in consumer behavior. In 2020, holiday shoppers had pulled back on impulse buying due to the restrictions worldwide. But it is undeniable that the enthusiasm of gathering and celebrating with loved ones generates an inherent urge to splurge in shoppers.
All eCommerce store owners must start planning early on in the year for the holiday season. A great way to encash the season is by incorporating some seasonal and festive products in the catalogs.
Having said that, choosing the perfect products that fly off the shelves, defining a workflow, and nailing down reliable suppliers can be cumbersome. The advantages of seasonal dropshipping are definitely worth the effort though.
Have a look at the pros of seasonal shipping along with a comprehensive list of best-selling products for dropshipping this festive season.
Why Choose Seasonal Products?
We encounter a plethora of seasonal ventures on a daily basis like summer swimsuits, pumpkin-flavored beverages, and umbrellas. Such seasonal products can be the ideal gateway into the eCommerce and dropshipping arena.
They offer opportunities to maximize sales and make the most of large buying booms.

The demand skyrockets only during a particular time frame throughout the year giving you a lot of flexibility.

You can gain high rewards by selling the right products at the right time.
Still not convinced?
Here's why it seems logical to opt for seasonal and festive products to extend your profitability.
Flexibility
Selling seasonal products gives you ample flexibility in your routine. The ease of timing the products and marketing strategies at their own pace is preferred by every business owner.
As you are not limited by an inventory you choose the products that work for you. Many customers prefer items that turn into fickle fads like fidget spinners or hatchimals when they are in a buying frenzy. Alternatively, you can opt to sell items with longer calendar lives like winter apparel, watersport toys, and ice skates.
No Need to Maintain Inventory
What's more, selling festive products online enables you to conduct business without the stress of having to constantly maintain an inventory! You can make sales per your stocks and are under no pressure to sell the entire inventory.
You can adapt the prices as per the sales and manage the costs based on the demand. Best of all, most seasonal products require minimal to no maintenance and their shelf life is commendable. You can explore the festive product market and work out the dynamics over a few seasons without worrying about the stock levels in your inventory.
High-Profit Margins
eCommerce retailers who dropship can potentially be 50% more profitable than retailers who deal with an onsite inventory. Seasonal, especially festive, products can add a promising amount to your profit margins. In the UK, the common household spends around £500 on gifts during the holiday season, and the Americans spend about $650. The FOMO of the festive season heightened impulsive buying, and a necessity to gift come together to create purchasing patterns that result in greater sales.
Can be a Side Hustle
Side hustles can go a long way in boosting your career capital with substantial credentials, connections, and skills. The best part is you can start a side hustle from a tender age and put in the "extra credit" work that develops your business skills and gives you a solid financial push.
Simply put, a festive dropshipping business serves as the perfect fit for a side hustle as it does not demand a ton of your time. So you can take it up during your winter break without so much as a hiccup in your routine. Such ventures can even boost your professional skills in terms of building an eCommerce website, learning SEO practices for platforms like BigCommerce, WooCommerce, and Shopify, and managing overall sales and operations.
Earn big sales from seasonal and festive products with ShopBase now!
Top Seasonal And Festive Products For Dropshipping
If you are building a dropshipping catalog, here are a few products that you can include:
Personalized Jewellery
Special occasions and holidays usually have us scrambling around for a thoughtful gift for our loved ones. Adding a personal touch to jewelry makes for a great gift during the holidays, valentine's day, anniversaries, and birthdays. Hence, dropshipping customized jewelry is an opportunity you should consider.
Think about it:
Personalization is always

trending

Major cross-selling opportunities by pairing matching jewelry items like a pendant and earrings.

Large profit margins and up to

100%

markups

Shipping is a lot easier
To make the most from selling these products, ensure that you work on your website and make it aesthetically appealing with high-quality product images. Also, remember to choose a supplier who is an expert at such personalizations to expedite the process without compromising on the quality of the final product.
Polaroids
Polaroids are famous amongst teens, moms, and almost all house decor enthusiasts. The catch here for the customers is that purchasing a polaroid camera and films can cost quite a bit. Hence there is a huge market wherein people are looking for an affordable way to get their hands on polaroids for the aesthetic it adds.
Here's where your dropshipping store can make its mark. Akin a thrift store for apparel you can partner with suppliers who can print and ship such polaroids for you conveniently. Similar to jewelry, polaroids make great personalized gifts and can generate great profit margins for you.
Mini Projectors
Mini projectors have become bestsellers across all channels and demographics. The mini projector is a handy device loved by customers for its portability, ease of use, and overall experience.
Undoubtedly, the demand for inexpensive mini projectors amplifies during the holiday season. You can cater to a large target audience looking for it, including cinema lovers, ardent gamers, educational platforms, and business owners for on-the-go presentations. Turns out the web search for mini projectors goes up to around mid-November every year which displays great potential for a successful seasonal dropshipping venture.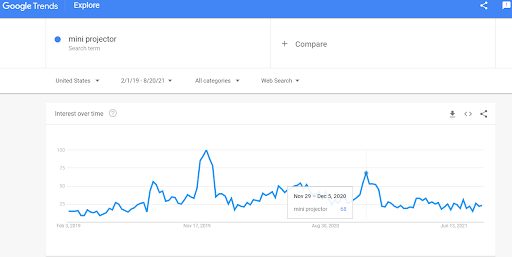 Christmas Cookie Stencils
In case you're wondering why there is so much talk of festivities and yet none about food, here it comes. Be it basting turkeys for thanksgiving or baking cookies for Santa on Christmas eve, food has always been an essential part of all the celebrations.
Here's where selling attractive food-related products and tools can make a profit for your eCommerce store. Unique festive-themed cookie stencils can capture shoppers who love to celebrate the festivities by adding such small but special touches to their table. Customizable options let them add a unique touch with a witty greeting or personalized message that makes their yearly family gatherings memorable.
As you can guess, you can procure multiple suppliers for such stencils, they are easy to ship, and the stocks, if leftover, can be stored for the next season without any extra hassle.
DIY Decor Kits
Another top product you should consider adding to your seasonal dropshipping store is a DIY decor kit. These work like a charm as experiential gifts tend to foster stronger relationships than material gifts. As a retailer, the possibilities here are endless.
These garner an audience amongst parents who are looking to keep their kids occupied with a meaningful activity or a couple looking for some bond-building activity where they get to spend some quality time with one another and create memories.
You can market them efficiently by adding keywords and content that engage buyers looking for activity-based gifts around occasions like mother's day, father's day, or valentine's day.
You can explore the options available for kids as well as adults and choose ones that you want to sell:
For adults:
Macrame

Weaving

Pottery

Terrarium
For kids:
Suncatchers

Decorative garlands

Origami

Felting
Festive Showpieces
Seasonal decorations always remain chart-toppers on festive shopping lists as shoppers would be looking to spruce up their surroundings for the holidays. You can find clients looking to decorate their homes or office spaces with affordable festive showpieces.
As it turns out almost all festivals have an individualistic theme and you can keep rotating your inventory throughout the year. Christmas tree toppers, fall, and pumpkin-themed decor around Halloween, and easter bunny-inspired showpieces can bring in a lot of variety to your inventory.
Festive showpieces fall under a competitive niche. However, once you build a loyal audience they will keep coming back to your eCommerce store for every festive occasion. This can be achieved with good SEO practices to rank your eCommerce website on the search engines. It can also aid in beating the competition during the peak seasonal and festive sales.
Wrapping Up
Though the festivities come around once a year, they bring along a wide array of opportunities. Now that you have a thorough list of product ideas to make your holiday season more profitable, have as many listings as possible to maximize your success. The key to making the most of any season is to start generating buzz through your eCommerce website marketing and SEO techniques early on.
Author Bio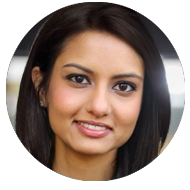 Lucy Manole is a creative content writer and strategist at Marketing Digest. She specializes in writing about digital marketing, technology, entrepreneurship, and education. When she is not writing or editing, she spends time reading books, cooking and traveling.
You might also need this: