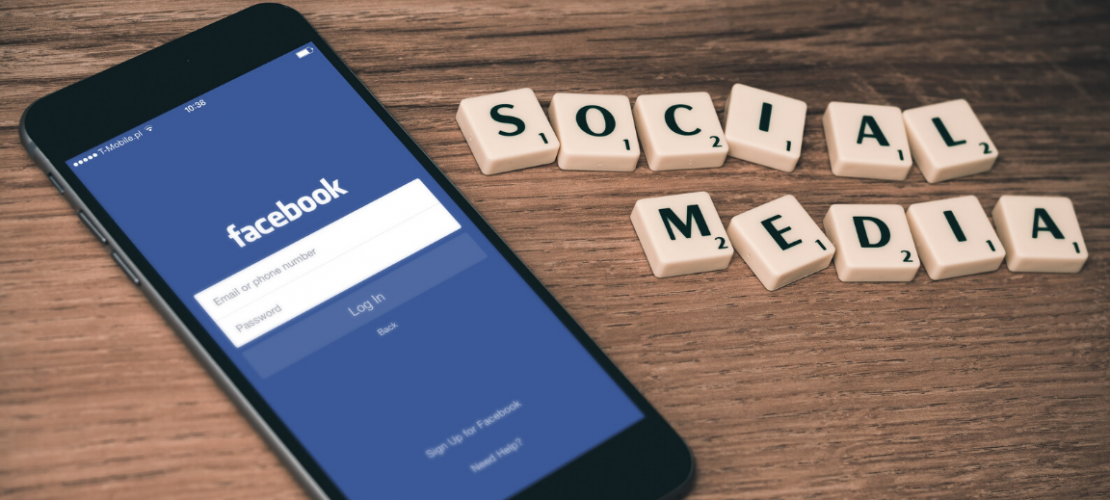 9 Proven Facebook Advertising Tips for eCommerce Store Owners
Do you know that 62% of small businesses are failing at Facebook Ads?
If you don't want to be a part of that majority, it's important to learn how to optimize your campaigns and maximize your return on investment.
Today, we've put together the most specific and effective Facebook Ads tactics to help your dropshipping or POD stores achieve revenue growth. These tips gathered from our own experiences after six years working in eCommerce & from store owners who do 6 figures a month from Facebook Ads. 
Are you ready? Let's get it on!
1. Testing period – Good things take time:
One common mistake that many new Facebook advertisers make is turning off the ads too soon. By saying 'too soon', we mean after only 3-5 days seeing the fluctuation result of ads. Advertising on Facebook is a process, it takes time and patience to see the results. 
You will need to spend 10-15 days to judge your 'confusing ads'. By 'confusing ads' we mean those:
Get a lot of social interactions in the beginning, but very fewer sales after that.

Sales are different every day. The day before you could sell a lot but the day after the sales could plummet.

Suddenly, no sales.
It's well worth spending 2 weeks to test ads for one product. Once again, good things take time. 
2. Facebook algorithm (change the way you see it):
Today, many advertisers are still struggling to understand how Facebook's new algorithm works to display the content on the News Feed. 
However, there is good news. Facebook Ads are nothing but just an online script that works on predefined functions. To put it simply, imagine that the Algorithm as one machine production, it will have inputs and outputs and run the same with all ads. So if your input is good (your products, your target audiences, etc.), then your results will be positive and vice versa.
One more thing is noteworthy that touching Facebook Ads software in any way like increasing the budget will 'restart' the mechanism.
3. What's the best time to start your ads?
One important thing you need to remember to run a successful campaign is determining the best time to start your Facebook Ads. Always start your ads at 12.00 AM of whichever country you are promoting your products. 
Facebook software needs time to optimize your ads as they have to do the same with millions of other adverts and a 24-hour frame is needed for it to work. The goal of Facebook Ads is spending as much as it can to do its job and finding prospects for you. So if you start your ads at 11.00 PM, Facebook will spend as much as possible in the last hour of the day. And you probably don't want to see the result after that.
4. Kill ads:
If you are promoting something on Facebook then we're sure you very well know how to choose your audience. 
So, whatever audience you have selected is right or not, don't sweat on it. If you are not selling well, it means your items (T-shirt/necklace/mug/cap/rabbit, etc.) are oversold here. Once a product is saturated in the online market, it will be very difficult for your new dropshipping store to compete with others who spend a lot of money on Facebook Ads. 
5. Facebook Ads need money to work:
'How much do I need to spend on Facebook Advertising?' This is probably the question of all beginners. 
The truth is Facebook Ads need money in testing and failures. You should have at least $2,000 in your bank account to learn from your first-hand experience with Facebook Advertising. This number could be relative and depend on your experience with ads. 
Once you have this money, forget about it. This money not only helps you get the data you need but also helps Facebook be smarter in finding warm customers and then getting sales for you. Remember, scare money never grows your business.
6. Facebook will eat your money:
Facebook Ads software is created to (first) eat your money and then do its job. We can call it 'Facebook donation days'. When you start a campaign they will eat your money as much as you set the limit. 
So, start small and let it run for days. For example, you start with a branding campaign at around $10 per day, increasing every 2 days by $5/ 2 days. In this way, you can control spending and get some conclusive data. 
7. How many products should you focus at a time?
When you're just getting started, chances are that you have a very limited budget. To best use your budget, you should invest your money wisely. And the best practice here is focusing on one product at a time and living with it. 
Spending 1-2 months in one specific product brings you a good chance to make your pixel stronger which is highly likely that will lead to a winning campaign.
However, this just applies to your store at the beginning level, when your business has achieved a certain amount of success and your budget is enough for you to test more product ideas, then you should test more. Testing constantly is essential for finding winning products and avoiding fluctuation in the sales volume.
8. Create multiple sets of copy and test one element at a time:
Often when advertisers say that Facebook Ads don't work, they simply haven't tested enough variables to accurately determine what's working and what to improve.  
Create multiple sets of copy
Do you know that a simple adjustment in the copy on a campaign can transform an ad a lot? Therefore, as an eCommerce seller, you would know to create sets of ad copy, which each includes several headlines and several ad texts that work cohesively together. 
Each of the texts and headlines should be focused on a single message, emotional appeal, or pain point, but they're written in different languages and styles. Besides, you should test out different formats such as bullet points, longer paragraphs or short sentences to find out the ones that work. 
Only test one element at a time
The new advertisers tend to change many things at once that they think might make a big change in results. 
To avoid changing many things, you should do A/B testing. Make sure that all ad sets are exactly the same except the ad that you're testing. For example, if you're testing headlines, then don't use different descriptions; if you're testing descriptions, then don't use different headlines. 
9. Retargeting is the king:
Retargeting is the 'father' of all sales techniques, which helps online sellers get higher conversion rates with lower CPCs. Another good thing about retargeting is that it lifts your sales up from where you are standing and leveraging the audience you've already built.The proven tip to you is to create 3-4 retargeting campaigns including 'Dynamic ads'. You can start with 1 retargeting campaign and after 14-15 days, create 2-3 more depending on what other products were 'appreciated' by the customers.
Now it's your turn!
Facebook Advertising has been an amazing tool to reach potential buyers and increase sales. If you are running an eCommerce business, the more time you spend to test the ads, the higher the chance you reach the right audience and make sales.
Good luck and have fun with Facebook Advertising!