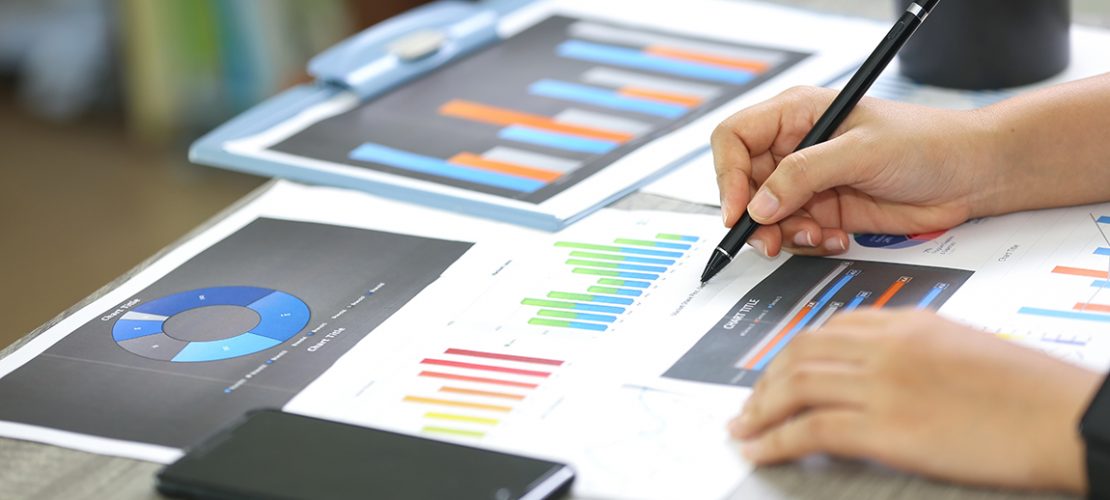 10 Effective Ways To Promote Your Online Business Like A Pro
For many online business owners, the words "promotions" and "marketing" conjure up visions of costly strategies that yield results pronto. That is, unfortunately, untrue. Sure, it does cost you a bit of money if you are going for a few paid campaigns, and there is no harm in that.
But if you are shooting in the dark, it will not fetch you the desired outcome. What you need are proper tips that you can follow for the benefit of your company.
Plus, with a large number of online shops fighting for maximum exposure on the digital mediums, it can be challenging, frustrating, and expensive to carve a niche for yourself and attract the right target audience.
This article discusses ten unique techniques that you can apply to promote your online business like a pro. Do not worry if you want to expand your customer base or engage the existing one or do both, these tips will certainly help you attract your target audience, regardless of what you sell and who you sell to. Check them out:
1. Implement a proper blogging strategy
Businesses that prioritize blogging are 13X more likely to achieve a positive ROI on their efforts. But that does not indicate surge in-store visits if you blog consistently. Blogging does, however, give you a chance to promote your online business by providing value to your target customers.
It allows you to establish your credibility in the market as an authentic product seller. To make your blogging efforts work for you, research and write about topics related to what you sell and your target audience.
Cover nifty tips, hot trends, DIY tutorials, and customer stories that would enthrall your readers. Do not forget to optimize them with keywords, and keep track of which blogs are performing and which are not to create assets accordingly.
Sprinkle product links across the blog post and even guest-post on major websites related to your industry. Sooner or later, your articles will start coming up on search engines, thus boosting your online shop's popularity manifold.
2. Connect with your audience through newsletters
Contrary to popular belief, email is not dead. And if you already have an extensive database to which you can email, you must start sending periodic newsletters. If not, newsletters will allow you to expand your mailing list.
From introducing new products and offering sales previews to informing your subscribers about upcoming events and sending custom discount coupons, emails can be used to connect with your audience and promote your online shop in many ways.
You can promote your newsletter on social media and blogs and even add a subscription box across your website. Use email service providers such as Aweber, SendGrid, and MailChimp to design your newsletters and send them every day, week, or fortnight.
A/B tests different subject lines, sends emails to segmented audiences, and schedules newsletters if required. You would be amazed to see you can achieve incredible returns on your investment — as high as 4400% — if you follow a newsletter strategy dedicatedly.
3. Use social media to your advantage
Today, not one social media platform is restricted to sharing only your photos and videos. In fact, social media in general provides both small and big businesses an opportunity to promote, market, and sell their offerings.
If you sell products, for instance, showcase them on Instagram and Pinterest. Plus, with the rise of Instagram reels, IGTV, and Stories, the channels within Instagram are numerous and exciting. There is so much you can do on Instagram using third-party visual creators or animation apps.
Even if you only have still images to work with, you can create cool moving images and post them as videos on social media for an engagement lift. Motionleap by Lightricks allows you to experiment with special effects and filters to make the posts look more appealing. You can add unique overlays, 3D camera effects, show dispersion in motion, and so on.
Just see how small eCommerce business Maison Resine made the perfect animation video to showcase their new line of coasters. It showcases the coffee swirl like water, thereby making the image all the more engaging.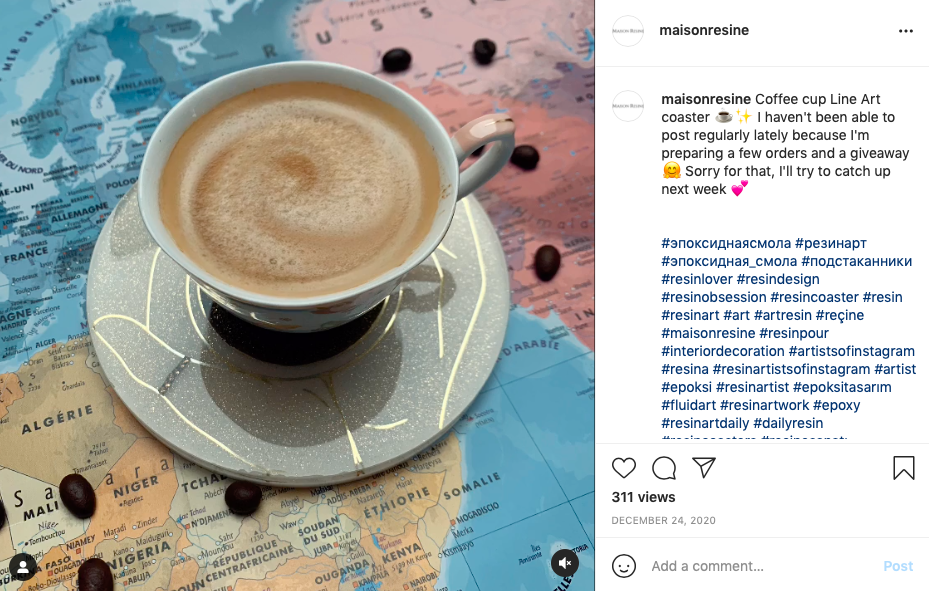 If you have product images with blank backgrounds, you can add various automated backgrounds with stunning filters and play with background images, sparkles, and more.
To make social media work for you, be also sure to use tools like Hashtagify.me to help you come up with the most optimum hashtags. In addition, post on a daily basis on the feed, Reels, and Stories. The more content you publish, the more eyes you are likely to attract.
4. Dip your toes into the PR pond
Do not think that doing PR for your online business will be an expensive affair. Sure, if you hire a PR agency, then yes, the cost might not fit into your budget. However, routine PR activities help you grow your business organically and over time.
To recruit one person in your team who is responsible for public relations. For instance, they can use online tools such as Launch Grow Joy Media Leads to attract and engage media outlets and editors looking for products to feature. The service comes at a cost. However, it is relatively nominal compared to a PR agency's charges. 
Alternatively, spend time on SourceBottle — a free service where businesses can connect with journalists for a quote or feature in a story. You can also hunt for stories where journalists are looking to feature your products.
5. Find influencers and niche sites that conduct reviews
One of the most effective ways to get your products maximum visibility in the market is by getting them reviewed by trusted sources. Consumers today rely more on reviews, user comments, and genuine customer experiences before deciding to purchase a product. 
That is especially true for the eCommerce market. Certain websites conduct reviews on all types of products, which might be helpful for you. In addition, you can reach out to influencers who are willing to review and talk about their product.
You can request them to review your products in exchange for monetary benefits or some other form of incentive. YouTube and Instagram are well-known platforms for influencers to market and review products of a particular brand, although finding the influencer who's the perfect fit for your situation can be a challenge.
Similarly, you can get your products reviewed by your actual customer base. Once a customer buys a product, you can ask them to check the product for them on your website or a third-party application such as TrustPilot, PowerReviews, and Feefo in exchange for an incentive such as discount coupons or premium access to your sale.
6. Run loyalty programs and special offers
Eight percent of the business income is generated from 20% of its customer base, especially repeat buyers. Therefore, to keep your customers coming back to you, give them a reason for them to purchase from you repeatedly.
Customer loyalty programs are an ideal way to convert repeat customers into loyal customers. Here is how you can run such programs:
a. VIP membership
Usually, in the form of a card, or an online account, you can start a VIP membership to give customers exclusive access to sales, incentives, and massive discounts on their spending. 
b. Reward points
Another great way to improve customer loyalty is by introducing reward points. A customer receives reward points for every purchase they make. That is what Sephora's Beauty Insider program is all about. The more their customers' shop, the more they earn in reward points.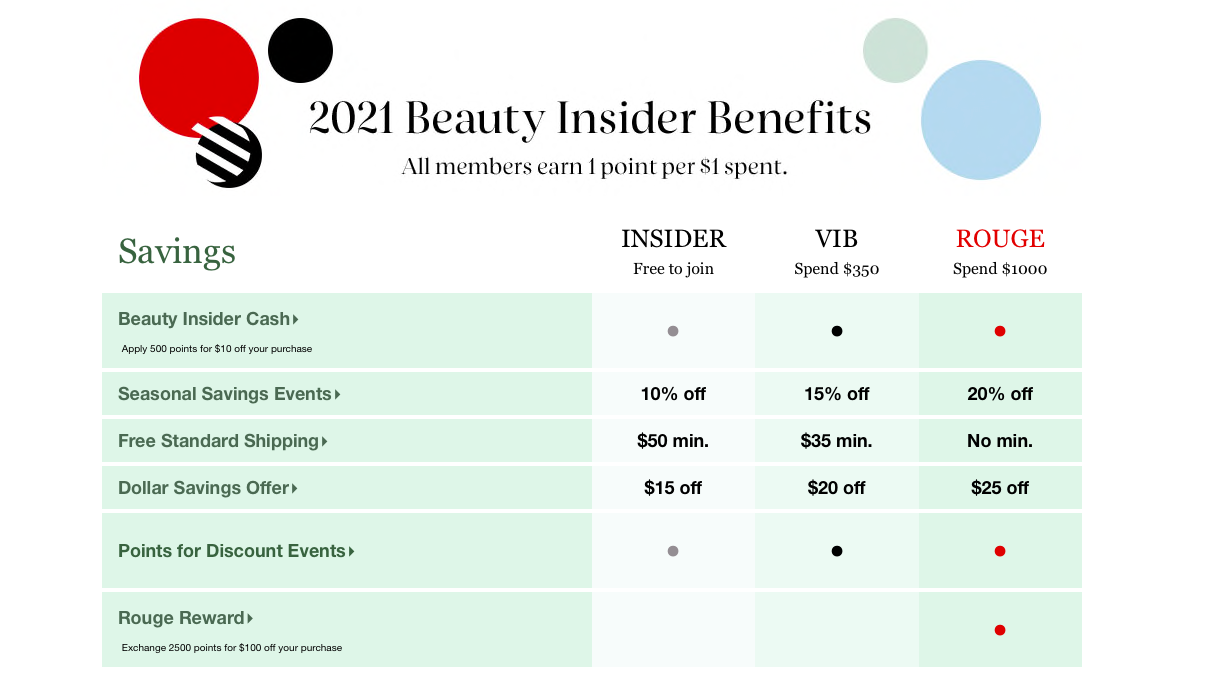 Encourage your customers to increase their spending so they can get better offers. When customers have collected a sizable number of reward points, they can redeem those points to make a purchase.
c. Gamification 
Improve customer loyalty by leveraging gamification. For instance, Mastercard has created a unique Spin and Win program where, after making a purchase, customers can scan their receipts and spin a wheel to win exclusive prizes and offers—travel vouchers, magazine subscriptions, discounted movie tickets, and so on.
7. Deploy smart shopping campaigns on Google
Today's customers are always online across multiple devices. Through smart campaigns, your customers will be able to see products based on their google searches.
Meaning, whenever they search for a product directly on the Google search engine, they are provided with a range of different product options to choose from. When they click on any one of those links, they are redirected to the seller's website, i.e., you.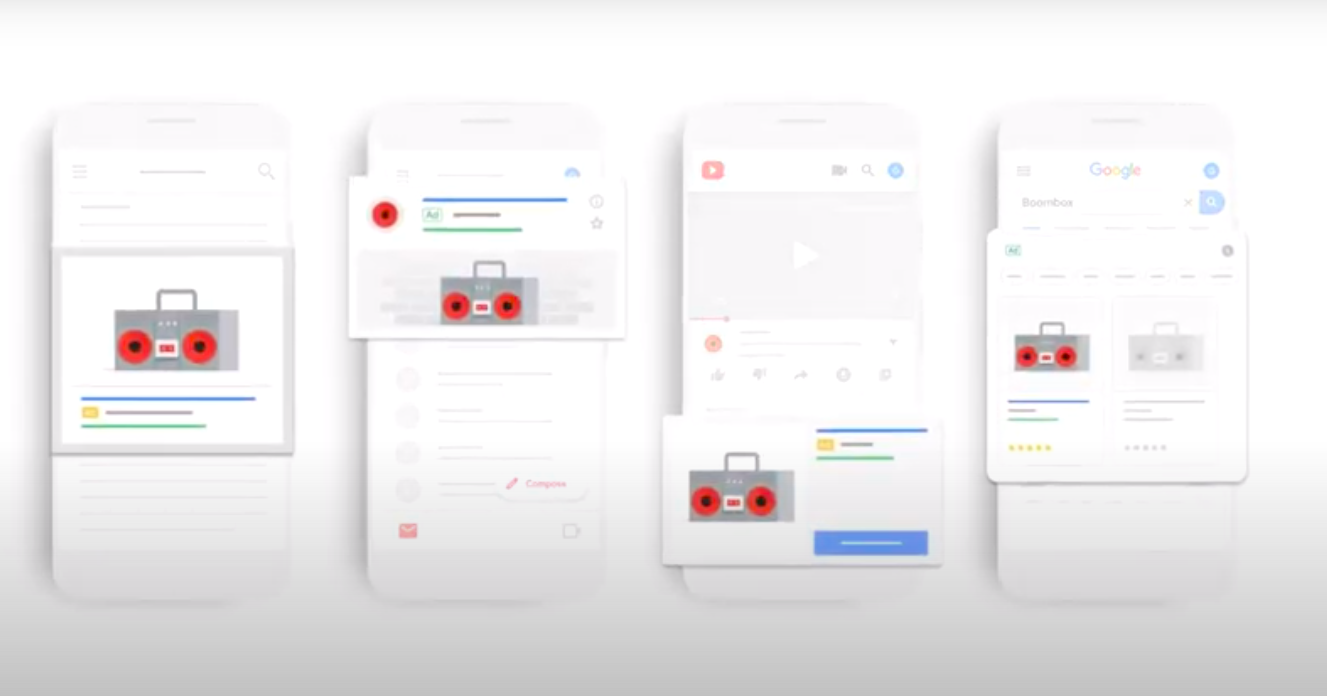 This is regardless of the device they are using, and hence, it is an effective eCommerce marketing strategy because it filters out targeted customers looking to make a purchase. Plus, you only pay when they click.
8. Experiment with videos and market them
Another essential form of content that you should consider including in your marketing strategy is videos. Visual content always creates a bigger impact on the target audience, and they can significantly boost conversions by 86% if used on a landing page.
Creating videos with relevant content—answering frequently asked questions, product demonstrations, customer or client testimonials, and so on are great ways to engage with your customers and promote your online business.
You can use those videos on the most-visited pages of the website, product pages, and social media, including TikTok, which is rapidly emerging to be a great platform to market your online business. If you are submitting a press release, you can share relevant videos along with that. Also, set up a YouTube channel once you have a considerable number of videos.
9. Pin your posts on Pinterest
Before Instagram took over eCommerce by storm, Pinterest was the most popular platform to share images and links. The posts are called "pins."
"Promoted Pins" is a paid program by Pinterest that allows you to advertise your product or company on relevant user feeds. That means you can show ads to shoppers when they are actively looking for new ideas or products.
By studying trends, connect with audiences—all the way from awareness to purchase. That is what BON V!V, a spiked Seltzer beverage seller, did.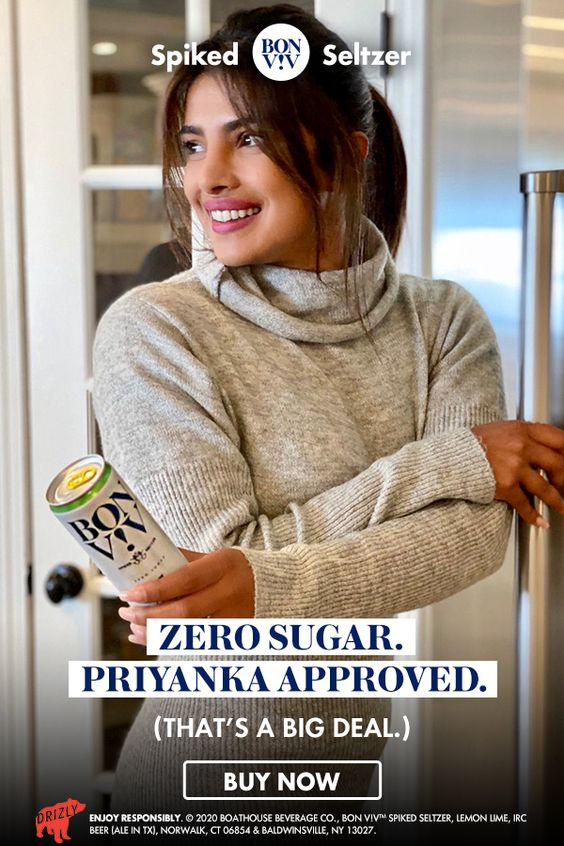 They created a campaign showcasing their premium, zero-sugar seltzer that matched the audience trends, i.e., ways to create a comfortable experience at home.
They saw 100% funnel lifts from awareness to consideration and a 2% increase in consideration. Plus, pins with BON V! V's creative advisor Priyanka Chopra performed the best.
10. Benefit from the power of SEO
Although it takes a while for results to become visible, search marketing gives you a chance to build predictable and compounding web traffic over time. Conduct granular keyword research using an SEO tool like Ubersuggest and optimize the entire website architecture.
When uploading photos and videos, add intelligible alt tags and use descriptive titles for your products. Create dynamic meta descriptions using the keywords.
Pay extra attention to your product descriptions as many times, eCommerce businesses use the same copy from the vendors or manufacturers. This is a red flag for Google. Therefore, develop a different copy for each product. Hire a copywriter if you have to.
Prioritize site speed on the desktop and mobile. Monitor the load time, bounce rate, and average sessions to understand the health of your site. Use tools like Web Page Test to identify bottlenecks in page speed and rectify them at the earliest.
In addition, voice search optimization is gaining precedence in eCommerce. Although still an upcoming trend in brand marketing, experts believe that voice search will only get more popular because consumers find it easy and effective.
An increasing number of consumers are using voice search today to search and buy products of their choice. In fact, as of today, 51% of them find a local business using voice search. As a result, eCommerce sites with high domain authority tend to rank high in voice search.
Therefore, optimize your product pages for answering actual questions starting with "who," "how," "where," and "what." Businesses redesigning their websites with voice and visual search support enjoy increased digital commerce revenues by 30%.
Over to you
The key to promoting your online business like a pro is to be consistent and patient. You have to look at and experiment on various channels and not stick to just one and wonder why your business is not getting the traction it deserves.
In the article, we have shared both organic and paid marketing techniques. So be sure to put together a proper plan (with deadlines) to promote your online business in every way possible. It is also an excellent way not to get overwhelmed by doing too much at once.
Start at a slow pace and gradually move rapidly once you have an idea about what is working for your business and what is not. Then, tweak and adjust your strategies to see results!

About Author –  Gaurav Belani is a senior SEO and Content Marketing analyst at Growfusely, a content marketing agency specializing in content and data-driven SEO. He has more than seven years of experience in digital marketing. He likes sharing his knowledge in a wide range of domains ranging from marketing to human capital management and much more. His work is featured in several authoritative business publications. Connect with him on LinkedIn and Twitter at @belanigaurav.
Other strategies to promote your online business you might like: