Try PlusBase For Free
PlusBase: Ultimate solution for International Dropshipper

Create a store with PlusBase. No need to worry with setup or optimize the store yourself.

You can select trending products on the list that PlusBase suggests or import your products from Aliexpress

Successful orders will be automatically sent to PlusBase's suppliers for processing.
Dropshipping business "no logistics" is a business form where the seller does not need to directly ship the goods to his or her customers. By starting a Dropshipping business by creating an online store through PlusBase's, you will be provided with many free support services.
With PlusBase, your Dropshipping journey is easy in 5 steps:
PlusBase will manage your orders, deliver to the right address, as well as take care of your customers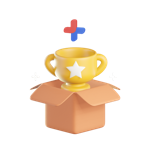 The order is complete, you request payout rightaway within 2-3 business days